SOLD OUT 2018 Red Dirt Festival
Red Dirt Festival is a Sell Out
The 2018 Red Dirt BBQ & Music Festival will be held May 5th, 12 noon-11:30pm in Downtown Tyler and although there are no tickets left for sale, you can still win them at various promotions on Facebook.
Celebrating the 5th anniversary of the Bud Light Red Dirt BBQ & Music Festival will be Downtown Tyler, you can come out to sample smoked meats from 25 of Texas' most celebrated barbecue joints and hear a five-act concert featuring red dirt music stars like  Aaron Watson, Pat Green, Koe Wetzel, Josh Weathers, and Read Southall Band.
Participating BBQ joints in the festival are: BBQ On The Brazos, Bet The House BBQ, Black's Barbecue, Bodacious Bar-B-Q, Brotherton's Black Iron Barbecue, Buzzie's BBQ, Country Tavern, Evie Mae's Barbecue, Hutchins BBQ, Kreuz Market, LeRoy And Lewis, Lockhart Smokehouse, Louie Mueller Barbecue, Meat Church, Micklethwait Craft Meats, Miller's Smokehouse, Opie's Barbecue, Riverport BBQ, Roegels Barbecue Co., Schmidt Family Barbecue, Stanley's Famous Pit BBQ, The Slow Bone, Truth BBQ and Tyler's Barbeque.
For more info go to reddirtbbqfest.com. Follow #reddirtfestival on social media for ticket giveaways.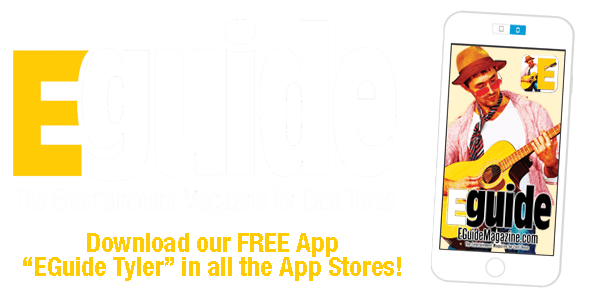 April 21st: Mouse and the Traps and Bowling for Soup
Upcoming Concerts
April 21st (8pm) – Mouse & The Traps – After more than 50 years together, Mouse & the Traps continue to be one of the best examples of "Texas Rock & Roll." Formed in Tyler, Texas in 1965, Mouse, Nardo, Dave & Larry continue to give the public just what they want – great rock and roll. Whether you remember "Public Execution," "Hit the Bricks," or not, Mouse & The Traps has something for everyone. Tickets are $20-$25.
April 21st – Bowling For Soup at Clicks Live (8pm) – American pop-punk band Bowling For Soup emerged in Wichita Falls, Texas in 1994, but have since relocated to Denton Texas. Tickets are on sale at the door for $19, and may be purchased in advance online for $15 at etix.com.
April 20th, Bill Anderson at Liberty Hall!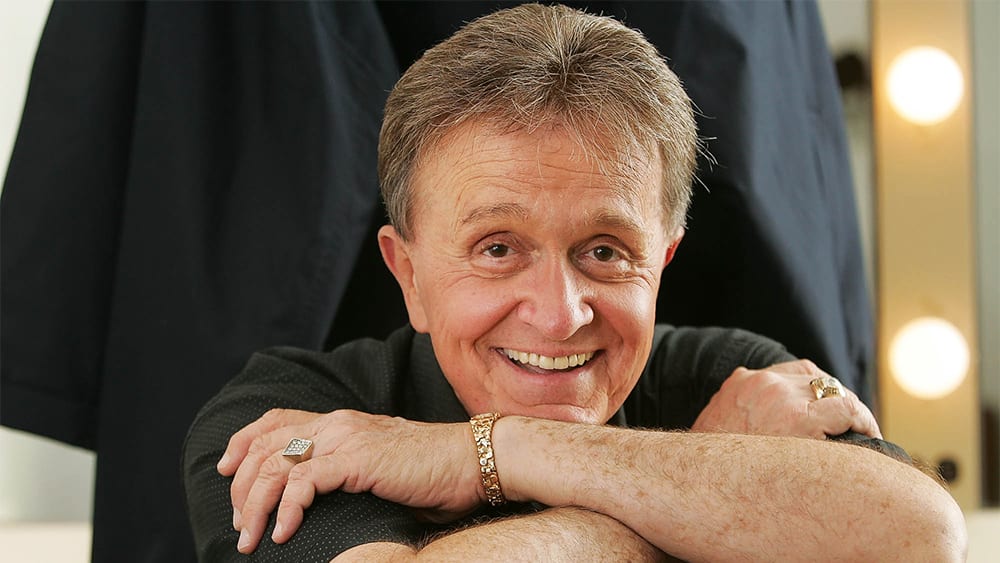 We are ready for spring! Here are whats coming to Liberty Hall.
April 7th (2-4pm) – ETSO Presents "Following the Ninth" –
"Following the Ninth" is a documentary film about the global impact of Beethoven's final symphony. Celebrated to this day for its ability to heal, repair, and bring people together across great divides, the Ninth has become an anthem of liberation and hope that has inspired many around the world:
At Tiananmen Square in 1989, students played the Ninth over loudspeakers as the army came in to crush their struggle for freedom.

In Chile, women living under the Pinochet dictatorship sang the Ninth at torture prisons, where men inside took hope when they heard their voices.

As the Berlin Wall came down in December 1989, it collapsed to the sound of Leonard Bernstein conducting Beethoven's Ninth as an "Ode To Freedom."

In Japan each December, the Ninth is performed hundreds of times, often with 10,000 people in the chorus. Following the Ninth gives us insight into the heightened importance of this massive communal Ninth, known as "Daiku," in the aftermath of the earthquake and tsunami of 2011.
Directed and produced by Kerry Candaele—who previously produced "Wal-Mart: The High Cost of Low Prices," "Iraq for Sale," and the documentary "A League of Their Own." "Following the Ninth" traces these stories, intertwining them with the history of the Ninth itself to create a moving ode to hope, freedom, and the power of art. Tickets are $7-$12.
The month of April is full of Country and Rock 'n' Roll! We kick off on Thursday, April 12 at 7 p.m. with the legendary Johnny Rodriguez. Another Texas Country Music Hall of Famer, Johnny Rodriguez, has had fifteen top-ten singles and 6 number-one hits since 1973. Some of his classic hits include: "Pass Me By", "You Always Come Back (To Hurting Me)", and "Riding My Thumb to Mexico."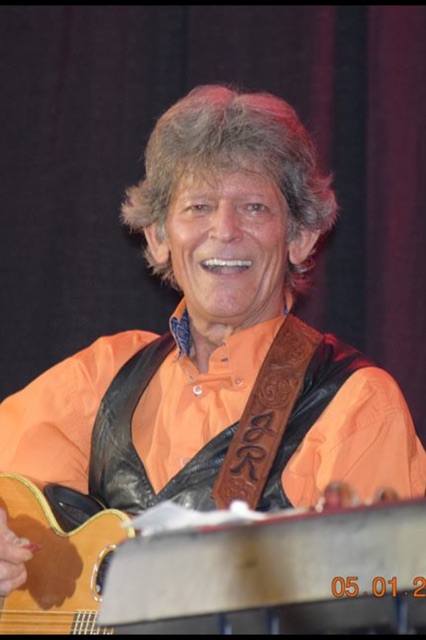 Then, on Saturday, April 14 at 7 p.m., we welcome one of the top Elvis tribute artists in the business! Al Joslin has won first place at the 2016 Ultimate Orlando, finished in the top 5 in the world at the 2017 Ultimate Elvis Tribute Artist Contest in Memphis and recently won first place at the Elvis Fantasy Festival in Portage, IN. Come see the Ultimate Elvis Country, Gospel, and #1 Hits! For interviews, contact Sheryl Jackson (214) 336-1104.
Next, on Friday, April 20 at 7 p.m. Bill Anderson, pays Liberty Hall a special visit. A member of the Grand Ole Opry since 1961, visits us Bill is one of the most popular, most enduring entertainers of our time. He is known, in fact as "Whispering Bill," a nickname hung on him years ago as a result of his breathy voice and his warm, soft approach to singing a country song.
The very next day, Saturday, April 21 at 8 p.m., after more than 50 years together, we welcome Mouse & the Traps come back to the Liberty Hall stage! They continue to be one of the best examples of "Texas Rock & Roll"! This acclaimed group was formed right here in Tyler, Texas and they serve up a good helpin' of original material and Classic Rock favorites. For interviews, contact Ken Nardo (903) 714-2284.
On Thursday, May 11 at 7 p.m., we have the honor to hear the music of the grandchildren of Twitty Conway & Loretta Lynn in concert. Tayla Lynn and Tre Twitty are remarkable young talents that would make their famous grandparents proud!
June 16th (7-9pm) – Jeannie Seely with Dion Pride and The Moore Sisters –
Grand Ole Opry Star, Jeannie Seely recently celebrated 50-years as a member of the world-famous Grand Ole Opry. Known as "Miss Country Soul," her 1966 number-one hit "Don't Touch Me" stayed on the charts for five months. The song opened many doors for her and she became a member of the Porter Waggoner TV show. With a successful breakthrough hit, Jeannie found herself traveling from coast to coast for concert appearances. The new demands forced her to leave Porter Wagoner's show – and today Jeannie jokes that she was replaced by Dolly Parton because Dolly's 'hits' were bigger! Tickets start at $30.
June 27th (7pm) – Country Music Hall of Famer Connie Smith – In 1964, Connie Smith recorded the Bill Anderson-written "Once a Day." Issued as her first single, it spent eight weeks at #1. She also cut darkly personal songs, including "Ribbon of Darkness" and "The Last Letter." For tickets call (866)710-8942. Tickets start at $40.
July 20th (7pm) – "Sail On: The Beach Boys Tribute" is a show based out of Nashville, TN, that focuses on performing songs by America's Band, The Beach Boys, to sheer perfection. The show includes over 30 well-known hits. Members of Sail On have performed with Brian Wilson's band, The Zombies, Earth Wind and Fire, Cheap Trick, Mark Lindsay. Tickets are $20.
August 3rd (7-9pm) – Dailey & Vincent in Concert – Grand Ole Opry Members, five-time Grammy® award winners individually, three-time Grammy® award nominees collectively, four-time DOVE Award winners, and winners of 35 IBMA Awards altogether (including 3-time IBMA Entertainer of the Year Award winners and 3-Time Vocal Group of the Year Award winners), Jamie Dailey and Darrin Vincent, backed by one of the best bands on tour today, are some of the most reputable and elite entertainers in American music; bluegrass, traditional country and gospel music. They are now on Season 3 of their nationally broadcast television series, "The Dailey & Vincent Show." Tickets start at $40.
August 11th (8pm) – Sgt. Pepper's Lonely Bluegrass Band will visit Liberty once again! They are a modern bluegrass band that plays and sings the songs of The Beatles. Performing some of the very best music composed by Paul McCartney, John Lennon and George Harrison, beloved songs are presented with instruments you normally wouldn't expect to hear. Tickets are $20.
August 16th (7pm) – The Bellamy Brothers – Best-known for the easy rolling, '70s Southern soft rock classic "Let Your Love Flow," the Bellamy Brothers are the most successful duo in country music history, consistently climbing into the upper reaches of the Billboard country charts during the '80s, including "Redneck Girl," "If I Said You Had A Beautiful Body, Would You Hold It Against Me," '"You Ain't Just Whistlin' Dixie," and "Dancin' Cowboys." For tickets call (866)710-8942. Tickets start at $40.
September 19th (7-9pm) – Gene Watson in Concert –
The Legendary Gene Watson in Concert! Gene Watson has endured the ups and downs of the music business to become a country music legend. After releasing his very first single in 1962, Watson is still touring constantly in the USA and abroad and remains proud to be known as an icon for "real country." Tickets start at $45.
December 8th (7-9pm) – Deck the Halls with Buddy Holly: A Rockin' Blue Christmas –
Liberty Hall is proud to welcome back Johnny Rogers, aka Buddy Holly, for a holiday show perfect for the whole family. Join Buddy as he rocks and rolls away your holiday blues with a mixture of classic rock n' roll and Christmas time favorites. This is an acclaimed Christmas concert. Make sure to get your tickets early so you don't miss out. Tickets start at $20.
To top it all off, we will host student movie nights every first Thursday of each month. Students get a $2 discount off their ticket price with a valid student I.D. Be sure to visit LibertyTyler.com for more information and tickets and "Like" Liberty Hall on Facebook for daily updates.
Liberty Hall is a department of the City of Tyler and is located on the historic Downtown Tyler Square. The mission of Liberty Hall is to create exciting art and entertainment experience that will integrate the arts into the downtown's social, economic and community fabric by providing diverse opportunities for entertainment, through film, theater, comedy, and music.
Adam Brown & The Triple Crown Band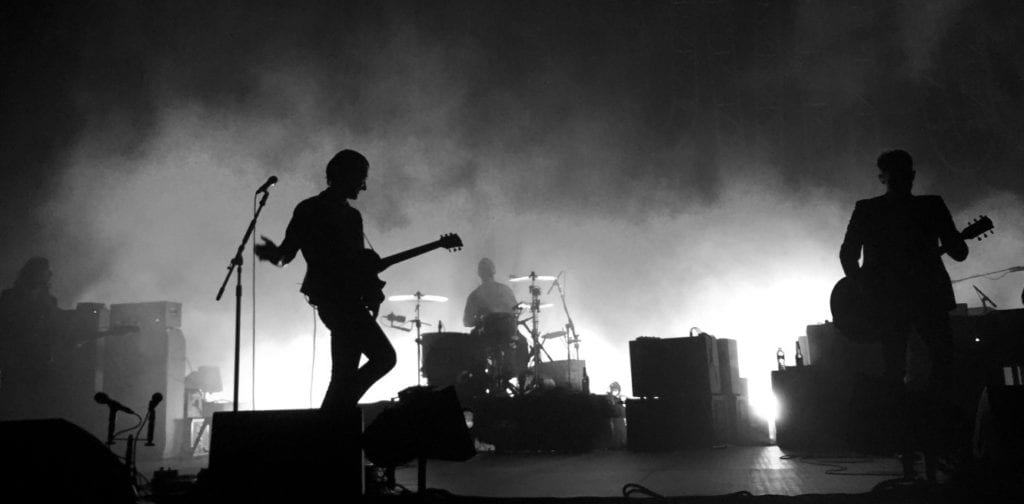 Adam Brown & The Triple Crown Band:
All About The Experience
By Johnny Griffith
Adam Brown is in love with music and wants his fans to feel that love. Born in 1989, he began his love affair with music when, at the age of four, he saw an old performance of Stevie Ray Vaughn on TV. At the age of five, his mother gave him his first guitar which had belonged to his father who had passed away when Adam was only two. He's had a guitar close at hand ever since.
Growing up in East Texas, Brown's mother not only encouraged his love of music, but helped him get gigs at the ripe old age of 10, constantly exposing him to different types of music and musicians. This education allowed him to start his first band by the age of 17 and a year later, Adam opened up for Candlebox at a show here in East Texas.
Always persistent and always learning, Brown has since started a project called Adam Brown and The Triple Crown Band and they are performing all over the area as well as working on albums and videos along the way. Motivated by his love of the music, a solid work ethic, and his young daughter…Brown expects big things to happen and is doing his part to make sure he and the band have those chances.
Johnny: When did you decide to take music past the hobby level and try to make it more?
Adam: I think I always kind of knew that I wanted music to be my life and my career choice. After the first time I saw the enjoyment in people's faces that watched me do what I loved so much, I knew this was what I was meant to do.
Johnny: Who makes up the Triple Crown Band and where did that name come from?
Adam: The Triple Crown Band is made up of Roy Hufstetler on bass guitar and backup vocals, Eric Dobbins on lead guitar, Gary Henson on drums, and myself on lead vocals, lead and rhythm guitar. The name sort of came to us right after our first practice back in 2011. I was always a big Crown Royal fan and it had a good ring to it so it just stuck.
Johnny: How would you describe your music?
Adam: That's one of the hardest questions to answer – to describe my own music, but I would definitely say it's Red Dirt country with a lot of rock and blues influence in there as well.
Johnny: Have you and the TCB done any previous recording work?
Adam: We have an album out right now with 10 tracks on it called "Close Your Eyes" that we recorded at Rosewood Studios in Tyler. We still sell hard copies at our shows and it's also on any music download app for purchase. We just put out a new single that is currently playing on 105.7 KYKX called "At a Bar Somewhere in Texas" and we will have the new album out by the middle of this year.
Johnny: About how many shows a month are you guys currently playing?
Adam: As much as we can! When we are not focused on recording the new album, we practice and play every chance we get. Make sure to follow us on social media – we are constantly booking new shows.
Johnny: What have some of the biggest challenges been to devoting more time to playing gigs and traveling?
Adam: It's all about the cashflow baby! Just like everybody else, we have bills to pay: car payment, rent, etc. and have to put food on the table so we have to do that first and then everything else goes into the music. I would say juggling between to the two and keeping life at
a happy medium is probably the biggest challenge there is, not just in music but with anything you love.
Johnny: What has been your support base through the journey?
Adam: We definitely couldn't do this without our family, friends, and fans. Through the good times and bad, we wouldn't be as far as we are if not for their love and support.
Johnny: What has been your most memorable gig to date?
Adam: I'd have to say Billy Bob's in Fort Worth was probably the coolest place I've been able to play so far because there have been so many greats on that stage and to be able to follow them – standing in the same place as them – was just amazing. As cool as that was though, I believe the most memorable shows are yet to come.
Johnny: What's your proudest accomplishment so far in your career as a musician?
Adam: Without a doubt, recording my first album was a great accomplishment, and my first big dream was to be able to hear my song played on the radio so when that happened, I was pretty excited. Kind of on that same line was when we heard a bar full of people sing one of our songs for us. There just isn't anything that can adequately describe the sight of other people singing something you created.
Johnny: What's your favorite cover song you do that nobody else is doing?
Adam: You know, I don't think we worry so much about playing a song no one else is playing right now…so much it is that our sound, and show, is unique to us. Even if we're playing the same cover tunes as other bands, when we play them, it will sound completely different. To us, it's all about just playing – our sound and our way. The rest will work itself out.
Johnny: Okay, let's say I'm out on the weekend looking for a live show to enjoy. What sets you guys apart from the other options I have?
Adam: Well I think what sets us apart is that we do such a wide variety of music from Red Dirt country to R&B to Hendrix and all the best old classics thrown in the middle. Throw in all of our original music and that gives you a show you won't be able to hear anywhere else.
Johnny: What's on the horizon in 2018 for Adam Brown and the TCB?
Adam: We're looking forward to a full schedule of shows this year, both acoustic and full band. Also, promoting our new album that we can't wait for you all to hear. We are also excited about working with our new management company. They are adding a new dynamic to our growth as a band including new videos, which are in the works as we speak. We look forward to sharing them soon with all of our fans. We've got a lot of great things for the new year in store. Look out, here we come!
Adam Brown & The Triple Crown Band can be found on the web at: