A Little Bit of Everything
---
A Little Bit of Everything
By Gini Rainey
"Killing Jesus" By Bill O'Reilly and Martin Dugard (Order KILLING JESUS here
)
Following the success of "Killing Kennedy" and "Killing Lincoln," both page-turning works of non-fiction that have changed the way we read history, O'Reilly and Dugard have taken on the historical events that led up to the murder of the most influential man in history: Jesus of Nazareth.
Bill O'Reilly, the anchor of "The O'Reilly Factor," the highest-rated cable news show in the country, writer of a syndicated newspaper column, and author of several number-one bestselling books and Martin Dugard, New York Times bestselling author of several books of history, have partnered to co-author this book that recounts the seismic, political, and historical events that made Jesus' death inevitable.
From the outset the authors make it clear that though they are Roman Catholics they are not writing a religious book. Rather, they are writing a historical account of a historical figure "and are interested primarily in telling the truth about important people, not converting anyone to a spiritual cause." They necessarily rely on the four gospels for their source material and often tell their story by directly quoting the Bible.
They begin, though, by setting Jesus firmly in his historical context and skillfully telling about the rise and fall of Julius Caesar and the subsequent ascension of Caesar Augustus. They introduce a cast of characters who each make an appearance in the pages of the Bible: King Herod who would hear of a potential challenger to his throne and order the slaughter of innocent children, Herod Antipas who would behead John the Baptist and later refuse to deal fairly with Jesus, and Pontius Pilate who would cave in to pressure and order the execution of an innocent man. Each of these men becomes a living and breathing character in the narrative.
Even though the authors clearly stated this is not a 'religious' book, rather an 'historical' work, you will not be offended by the way Christ and his followers are portrayed. As with any study of history one must rely upon the research and intellect of the writer. It seems to me the 'homework' was done. While drawing heavily on the first four books of the Bible's New Testament, the historical details that are tied to each event provide a realistic view of the life and times of the man whose beliefs continue to influence millions of people two thousand years after his death.
Rating 5 of 5
Copyright 2013 – Henry Hold and Co.
"What Do You Do All Day?" By Amy Scheibe
In Amy Scheibe's first novel she explores the tears and joys of the stay-at-home mom. This book is one that just about any mother who is immersed in the world of small and precocious children and struggling to be the perfect parent will be able identify with.
This is a story that is centered around the life of Manhattan mom Jennifer, who's struggling with trying to be the best mom on the block, her husband Thom, and their two children, Georgia and Max. In what has been referred to as a Bridget Jones diary for the modern mother, Scheibe lays it all out there for those who have not had the honor of being a stay-at-home mom and feeling as though she must account for every minute of their day to justify their existence.
Jennifer's character is fully developed as a mom who could spend the whole day looking at her children and marveling at their amazing gifts and talents one moment and the next moment wanting to ship them off to a foreign country in a crate labeled "beware of the monsters!"
This book, complete with an absent husband, an over-bearing mother-in-law, and sophisticated friends who spend a great deal of time at the country club and getting manicures, is a reality check into the lives of the stay-at-home moms who are constantly asked "do you work?"
This novel has all of the qualities that I love in a book where the heroine is funny, angry, potty-mouthed and lovable all at the same time. Reading it is like spending time with an incredibly cool new mommy friend – like one of those playdates you dream of where you let the kids play with old cheerios, while you and the other mom fall in love with your similarities, watch the kids play and drink wine together.
Rating 4 of 5
Copyright 2006 – St. Martin's Press
"The Wild, Wild Cookbook – A Guide for Young Wild-Food Foragers" By Jean Craighead George; Illustrated by Walter Kessell
Now, just when the guys think there isn't going to be anything interesting for them on the cookbook aisle, along comes this keeper. However, my husband just said, after leafing through the book, "there isn't anything in here that sounds good." If I hadn't been deep in creative thought process at the time, I would have reminded him that he probably would never be caught dead foraging and if he were, this book would come in mighty handy.
Written by noted naturalist Jean George, this book is divided into seasonal foraging sections. He has listed plants alphabetically in each season and they are identified by description and habitat, and with recipes for cooking them. The beautifully detailed drawings of the plants by Walter Kessell make this a field guide everyone should carry in his pocket whenever the urge to go hiking and foraging strikes.
I'm telling you, the next time I come across some milkweed buds and pods, the first thing I'm going to do is gather up a boat load of them and make up a Milkweed Pod Pie. Also, in the fall, when all those acorns start to litter your yard and you just don't know what to do with them, this book will tell you how to make acorn flour and then give you the recipes for Acorn Pancakes and Acorn Bread. Problem solved.
The last time I was in Minnesota, I couldn't help but notice the promising stand of staghorn sumac bushes near the cabin. If only I were there now to harvest them and make Stewed Sumac. Now, that's living. On a more serious note, however, there are recipes included for Gooseberry Pie, Sassafras Tea and Sunflower Bread that do sound pretty good and not quite so radical.
I realize that you might think this is just a really weird cookbook that I dragged into the book review process. Yes, in a way it is, but it's also a great reference book that is full of a lot of information. I will say, though, that if you've ever been out in nature and wondered what the different plants are, this book will help you identify them. Also, the drawings, which are lovely to look at, help to make this little book a fun and interesting read.
Rating 3 of 5
Copyright 1982 – Thomas Y. Crowell Junior Books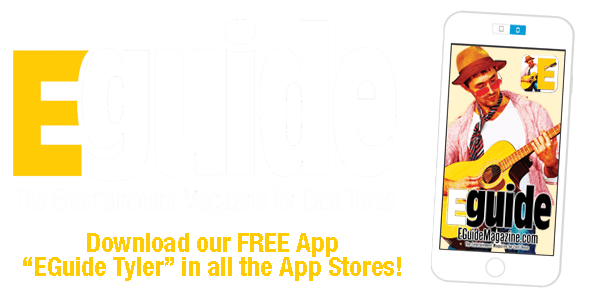 April 5th-7th: Smith County Medical Society Alliance Book Fair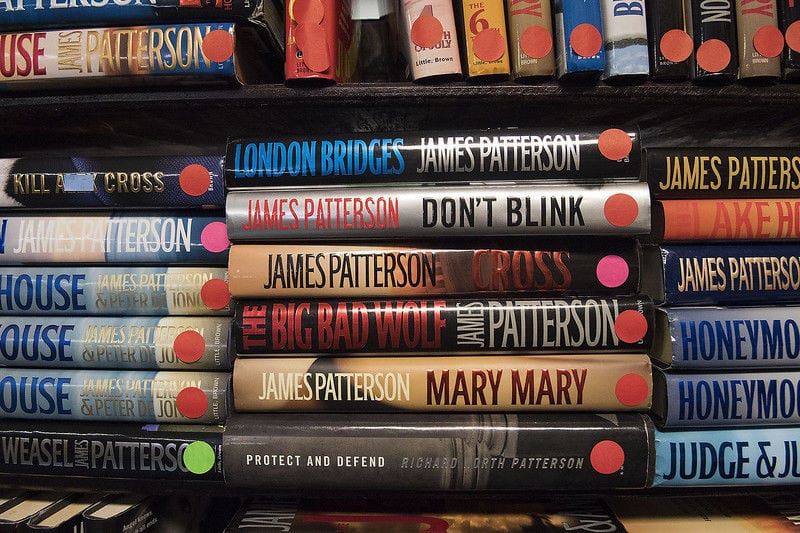 Smith County Medical Society Alliance Book Fair:
Thursday-Saturday, April 5th-7th
The annual Book Fair, the primary fundraiser, began in 1968. A spring and fall sale event, each consisting of a three day sale, gives 75% of net proceeds funds to health career scholarships at Tyler Junior College and the University of Texas at Tyler.
The Smith County Medical Society Alliance Book Fair will be held at 2004 Broussard St., Tyler. The book fair will be held April 5th-7th, 8am-6pm. Only cash and checks are accepted.
"The community looks forward to our sales and anticipates all the great 'deals' and wonderful books they will purchase. We have shoppers from all around the state. We enjoy greeting our seasoned shoppers and meeting new ones as they line up early Thursday morning in anticipation to opening," said Kelly Michaels, current President of SCMSA.
She continues, "'Achieving Dreams' a group of exceptional young adults volunteer every Monday to sort, shelve books, clean, and help with other various jobs. The "Achievers" love working at the Book Fair and show us the meaning of giving back to the community. They are a huge part of Book Fair success."
Now, shoppers have a nicer shopping experience with more room to roam and more books to choose from. There are books for everyone! There are children's books, collector's books, cookbooks, new releases, coffee table books, fiction, non-fiction, hobbies and "How To" books, autobiography and biography, sports, religion, self-help, romance, travel, children's, gardening, history, and much more.
If you would like to donate books, please drop them off at the book shelves outside in the front of the building. Donations can be made any day, at any time. Donated books are brought in daily. For a donation receipt, please leave your name and address information with your donation or call (903)561-1353 to schedule a drop-off.
For additional information visit scmsalliance.com or call Book Fair at (903)561-1353.
We also take monetary donations. If you would like to donate to Book Fair, please see the Donations page at scmsalliance.com. This is a wonderful way to honor or remember a friend or loved one and to further health care education.
March 2018: Book Worm Events!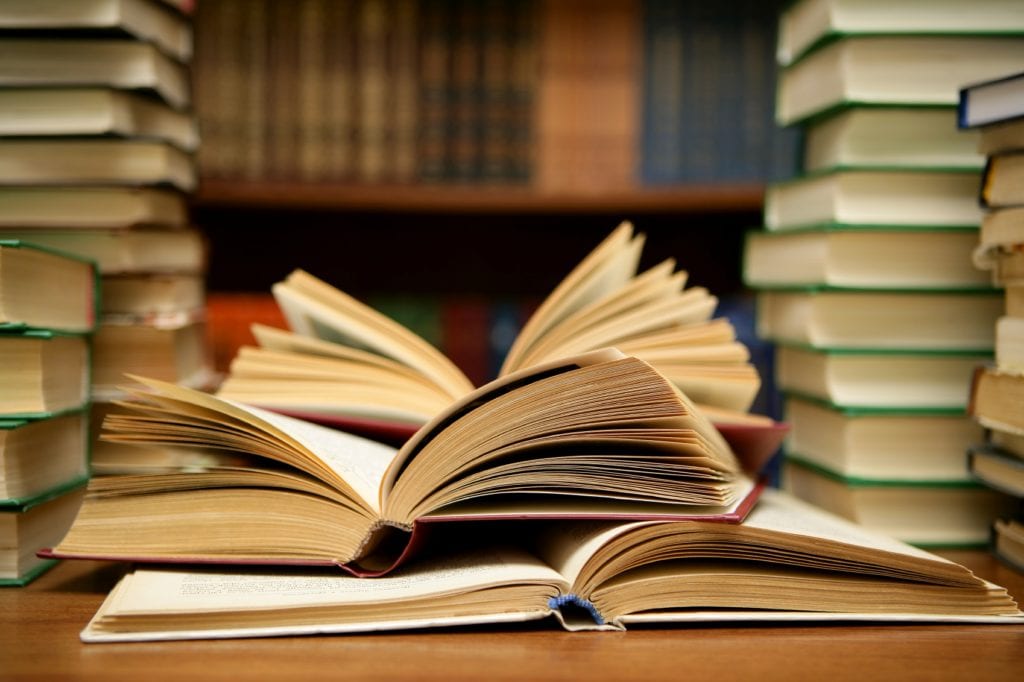 March 23rd (3-5:30pm) – Meet Local Author Alma Ravenell  and discuss her book "Our Baby." The Tyler Public Library is located at 201 S. College Ave., Tyler. Most events hosted by Club Reads are free. The Library is open Monday-Thursday 10am-7pm, Friday 10am-6pm, Saturday 10am-5pm, and Sunday 1-5pm. For more info call (903)593-7323 or go to tylerlibrary.com
March 27th (10am) – Club Read – Join the Club Read group in discussing this month's read, "Manhattan Beach" by Jennifer Egan. The Tyler Public Library is located at 201 S. College Ave., Tyler. Most events hosted by Club Reads are free. The Library is open Monday-Thursday 10am-7pm, Friday 10am-6pm, Saturday 10am-5pm, and Sunday 1-5pm. For more info call (903)593-7323 or go to tylerlibrary.com
April 5th-7th (8am-6pm) – Book Fair
– This year's event focuses on the sale of donated books which will go to endowed scholarships for nursing and healthcare at TJC and UT-T and for community health projects. Thousand of books will be available for purchase. This is held at SCMSA, 2004 Broussard St., Tyler.
August 4th (1-5pm) – Book Bash
will be held at Harvey Hall Convention Center, 2000 W. Front St., Tyler. They are doubling the authors for 2018's Book Bash! Tickets will be on sale until the day of the event. Come on out and find a new favorite author as well as meet the authors behind the stories. For more info go to
facebook.com/events/1715126465459268
. Tickets are $12.
Spring Programs at the Library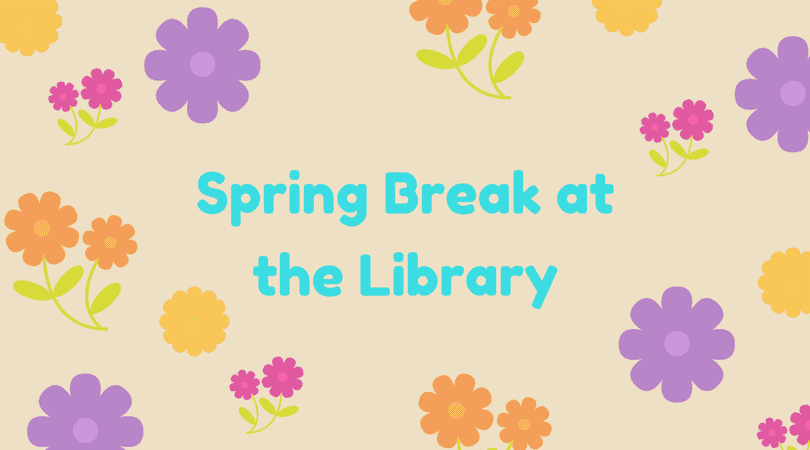 Spring Programs at the Library
The Tyler Public Library is located at 201 S. College Ave., Tyler. Most events are free. For more info call (903)593-7323 or go to tylerlibrary.com.
Children
All storytimes will be in Taylor Auditorium. Storytimes will not meet the week of Spring Break, March 12th-16th.
Leeme un Cuento/Read to Me Storytime (children 3-6 years old), Mondays at 10:30am

Lap & Play Time (babies up to 18 months) features stories, songs, and playtime with developmental toys at 9:30am every Wednesday

Toddler Explore Storytime (children under age 3) is on Wednesdays at 10:30am

Read Aloud Crowd Storytime (children 3-6 years old), Thursdays at 10:30am
March 3rd (2-4pm) – LEGO® Block Party – Children ages 3 and up, bring your imagination for an afternoon of building and playing! LEGO® and Duplo Blocks are provided.
March 10th and 24th (2-4pm) – Makerspace – This continuing STEM education for children and teens will feature March 10th, Multiplication Bingo; and March 24th, Cardboard Challenge. This will be held in the Library Treehouse.
Spring Break: March 12th-March 16th (10:30am) – Spring Break Movie Matinees – Families are invited to watch a fun feature length films in the library's auditorium. A different movie will be shown each day. Pillows, blankets, and carpet friendly snacks welcome.
Teens
Every Tuesday (4:30-5:30pm) – Teen Tuesdays – If you are in Middle School or High School you're in! The Library will have games, activities, and fun just for teens. Earn volunteer hours completing special projects. Descriptions for weekly activities can be found at library.cityoftyler.org/Programs/Teens. Events are:
March 6th: Silent Library Games

March 13th: Movie

March 20th: Whose Line? Improv Games

March 27th: "And Scene!" Reader's Theater
Adults
March 3rd (11:30am-1:30pm) – Tips and Tricks for Dog Owners – Pick up tips and tricks for handling your dog from Certified American Kennel Club Evaluator, Judy Parson. No pets in the Library.
March 7th (12 noon) – Great Decisions is a foreign policy lecture series. Books are available for $22 at the circulation desk. The March topic and speaker is "China and American: The New Geopolitical Equation," Dr. Robert Sterken.
March 9th (11:30am) – "Raised Bed Gardening on a Hillside" with Wayne Elliot will be presented as part of the Smith County Master Gardener Series. Free to attend.
March 15th (5pm) – Reel Talk – This event is like a book-club, but for movies! Free to attend.
March 23rd (3-5:30pm) – Meet Local Author Alma Ravenell and discuss her book "Our Baby."
March 2nd and 16th (1-3pm) – Veteran's Movie – Join this biweekly screening of movies presented especially for veterans. This free event is held the first and third Friday every month.
March 27th (10am) – Club Read – Join the Club Read group in discussing this month's read, "Manhattan Beach" by Jennifer Egan.
Every Tuesday (10am-1pm) – Quilting Class – Learn the art of quilting at the Library. Fabric and quilt patterns will be provided. Participants are asked to provide their own sewing machines, if you have them, plus scissors, and neutral or white thread. For details and a complete list of supplies please contact the Library's information desk.
Every Tuesday (5:30-6:30pm) – Evening Meditation – Learn the practice of Heartfulness Meditation with Gayathri Kambhampati.
Every Wednesday (5:30pm) – Gentle Yoga – This gentle yoga class will be taught by Meagan Vrba who is certified in yoga, CPR, and first aid.
Every Saturday (11am-12 noon) – Crochet Classes will be held in the 3rd floor Internet Center Workroom. These are free classes. Learn to crochet with Library staff and volunteers. All materials are provided. All experience levels are welcome.