A Spiritual Journey of a Great Artist and Peacemaker: Ruth Drayer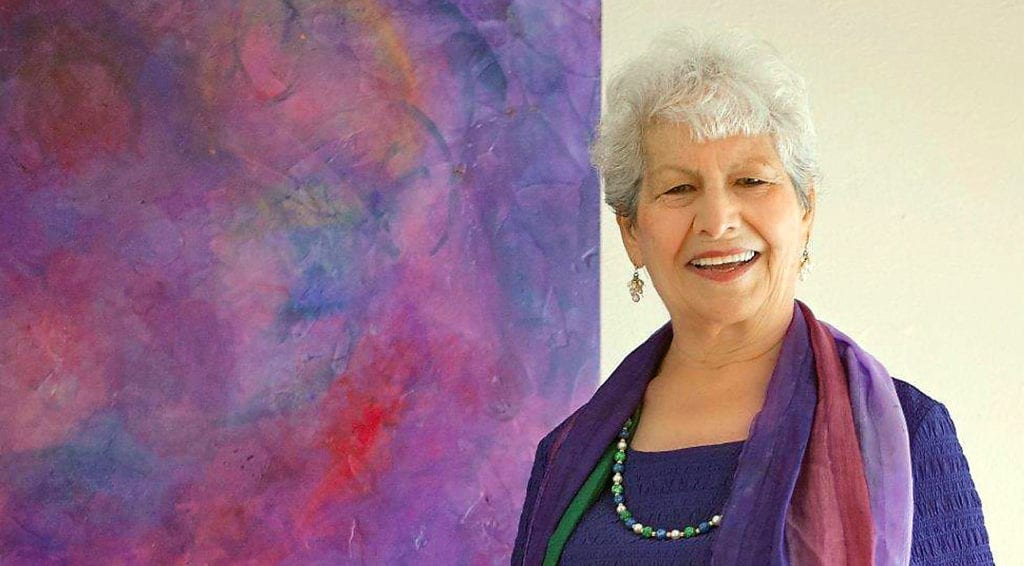 "There is only one corner of the universe you can be certain of improving, and that's your own self." – Aldous Huxley author of "Brave New World"
By Derrick White
"Where there is peace, there is culture; where there is culture, there is peace." – Nicholas Roerich.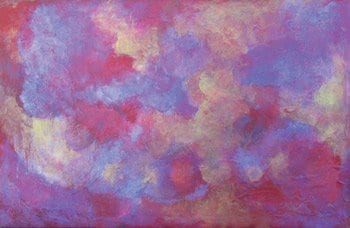 I believe people come into your life for a reason and one of the biggest blessings of being an educator is how many lives cross paths with my own. I was privileged enough to meet and befriend a Tyler Junior College student a few years ago and I have to say, if more people on this seemingly imploding planet were more like Ruth, things would be a lot better. Take my word for it. Local east Texas artist, author, numerologist and peace advocate Ruth Drayer has a warm, positive personality, an inner glow, and an eclectic background built from life experiences not formal education. She always knew she was an artist even though her early home life was, in her words, a battlefield and wasn't conducive to creativity. She says she spent most of her early childhood hiding. When Ruth began college in Washington, DC, where she had grown up, she intended to teach art but instead she quit school and married a sailor whose life happen to cross her path. By the time her husband was discharged from the Navy and enrolled in medical school, Ruth was working full-time and was the mother of two children. Still she continued artistic pursuits and worked to brighten their home with color.
Years later, with four kids and a husband starting his private medical practice, Ruth took a local Continuing Education ceramics class and learned to work in clay. Ruth enrolled at the University of Texas at El Paso and took several art classes, and that's when the magic happened. Unfortunately, then came turmoil. Ruth's family experienced divorce. "I had to go to work in a florist shop and was trained to do weddings, and I learned the rules of design and discovered I had a natural gift for color," states Ruth. She remembers, "My life became very hectic after my divorce."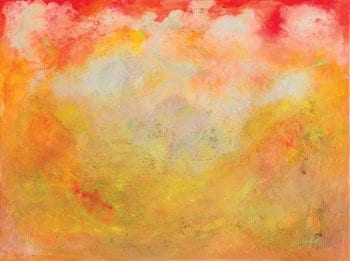 "As you simplify your life, the laws of the universe will be simpler; solitude will not be solitude, poverty will not be poverty, nor weakness, weakness." – Henry David Thoreau.
Later, living in Santa Fe, New Mexico, Ruth owned an art gallery, managed another gallery, wood-burned designs on sheepskin coats, studied interior design, created rock gardens, and then traveled to Europe. "In Italy, I saw the great value of knowing art history as I recognized so many things I'd studied. I went to many museums, churches, and galleries throughout Europe, and by the time I got to see some of the work of the French Impressionists, I understood the controversy they had created with their brush strokes visible all over their canvases instead of the exact, precise, smooth brush strokes of earlier painters. I then studied color healing, color theory, and read everything I could find on color," says Drayer.
It was in Italy Ruth realized she could put up with any inconvenience if there was beauty around. "This idea drew me to the work of the Russian visionary artist Nicholas Roerich, who believed beauty speaks an international, global language. If people were educated to the importance of art, we could all live in a world of peace. He was called a master of color and during the next 15 years I researched and wrote his biography, 'Nicholas & Helena Roerich, the Spiritual Journey of Two Great Artists & Peacemakers.' I saw many of his 7,000 pieces. It was his use of color that fascinated and inspired me most," asserts Ruth. Nicholas Roerich established the peace pact, an international agreement allowing any nation to protect its cultural or artistic heritage with a symbolic banner, the Banner of Peace. The pact states, "Educational, artistic, and scientific institutions shall be protected and respected by belligerents without any discrimination. Thus, any site of cultural activity around the world can fly the Banner of Peace to declare neutrality, independent of combatant forces, and protected by international treaty."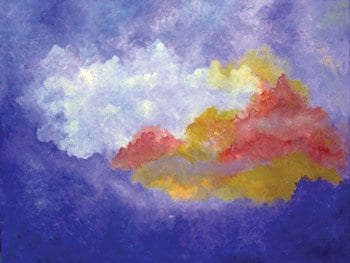 After writing and publishing a book on the Roerichs, Ruth began to find peace and tranquility in painting. She was drawn to non-representational art. "I wanted permission to paint without knowing what I was doing," she says. Ruth adds, "It's all a voyage of discovery, just like life."
Ruth Drayer works in acrylics and builds up layers on the surface of the canvas. She uses texture to add extra elements then paints a spiritual symbol or word like love, peace, harmony, etc. which then gets masked and hidden. "Painting has opened another world for me. My art allows me into dimensions I'd never reach in any other way. I'm still fascinated with color, and I get very involved with each brush stroke and how it interacts with the one next to it. It has been so fascinating to see how much my work grows with a life of its own. I see my earlier work and wonder how I did it and wish I could do more, but I've never been able to reproduce anything I've already completed," states the artist.
Artists who influence Drayer include Stanton McDonald Wright (American, early abstract painter), Nicholas Roerich (the aforementioned Russian painter, writer, archaeologist, theosophist), Wassily Kandinsky (Russian painter, art theorist and groundbreaker in purely non-representational painting), and Marc Chagall (Russian-French artist and modernist known for his color and dreamlike images).
"I'd say the most important advice I could give is to paint and create for you. When I began, I called my works 'no thing' (no object) paintings and I was embarrassed about what people would say when they saw them, and I shared them with very few. But when I had 12 completed, I had my first art show. My favorite compliment was from an artist friend who said I painted 'nothing' better than anyone she'd ever seen," beams Ruth Drayer, artist and peacemaker.
Check out this artist of visions and dreams at www.ruthdrayer.com or find her on Facebook while you still can before she moves back to New Mexico to paint, live, dream, and receive love and support from her community.
"He who lives in harmony with himself lives in harmony with the universe." – Marcus Aurelius.
* Obviously a borrowed title.
Peace out!
.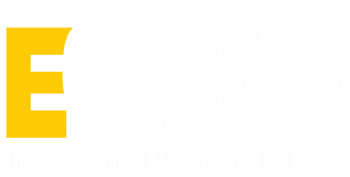 Call for submittals for the "Elephant in the Room" exhibit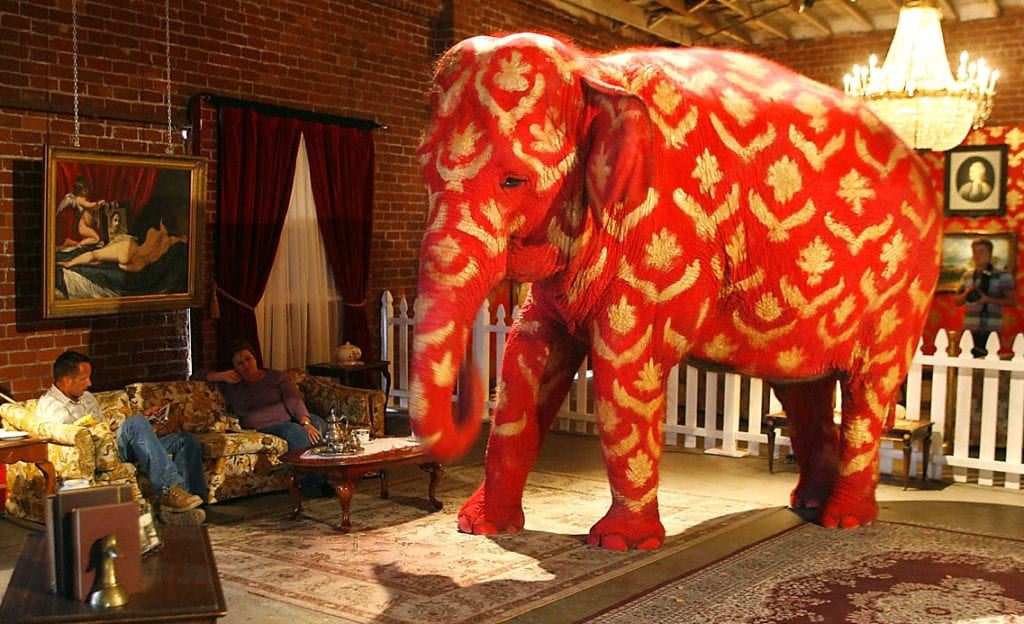 Artists are invited to submit their work for the jurying phase of Gallery Main Street's "Elephant in the Room" fine art exhibit. The deadline for entry is midnight on Sunday, Feb. 25.
"The Gallery Committee wanted to offer a theme that sparked some free thinking and a little risk," said Amber Rojas of the City of Tyler Main Street Department. "The theme 'Elephant in the Room' allows artists to let their creativity run free and interpret the theme in their own style."
Artists should visit www.DowntownTylerArts.com and click on "Gallery Exhibits" and then "Gallery Exhibit Information for Artists" in the left-hand column of the page. That link will lead artists to a page that provides all of the information they need, as well as links to the actual entry service site.
The description for "Elephant in the Room" offers the following: "Be inspired to create artwork that defines a very large issue that everyone is acutely aware of, but nobody wants to talk about. Perhaps a sore spot, perhaps politically incorrect, or perhaps a political hot potato, it's something that no one wants to touch with a ten foot pole."
Gallery Main Street is a project of the City of Tyler Main Street Department in cooperation with the volunteers of the Downtown Tyler Arts Coalition. The Gallery opens a new juried exhibit approximately every eight weeks.
Information on Gallery Main Street hours and rules for entering the exhibit jury process can be found at www.DowntownTylerArts.com or by calling (903) 593-6905.
"Shape and Form" on Exhibit at Gallery Main Street

Featuring Work by Jessica Sanders and Cierra McGuckie
An art show featuring two emerging local artists, Cierra McGuckie and Jessica Sanders, will open February 10th in Downtown Tyler and be on view until May 31st, at the Martin Walker Law Firm, 121 N. Spring St., Downtown Tyler. They will host the exhibit in its award-winning facility, which historically served as the Arcadia Theater but now serves as the law firm headquarters.
Pieces to be displayed at the show will include paintings by Cierra McGuckie and sculptures by Jessica Sanders. Cierra's work comprises large-scale oil on canvas psychological portraits which depict fictional women from the mid century era. The paintings are reminiscent of the mood and color palette of that time. Cierra will be showing a new body of work within her series. Jessica's sculptures and her practice are based on an assemblage of small handmade fired and glazed porcelain tiles using wire. The labor-intensive work generates fluid, fabric-like irregular shapes which are mounted on the wall creating abstract compositions.
The show is curated by Dace Lucia Kidd, who has recently produced second edition of the annual international juried Arcadia Art Show (AASH). The event has been sponsored and couldn't be possible without the generous support of Martin Walker P.C.
For more info find it on Facebook or call (903)258-7274.
Moss: "Where Flowers are Fair"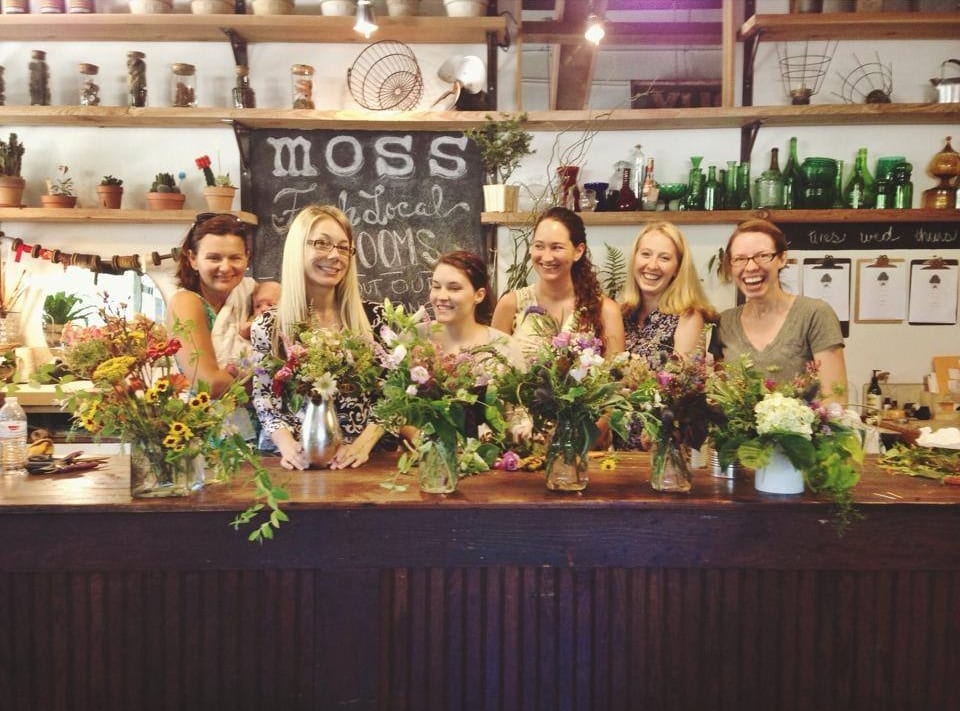 Moss-"Where Flowers are Fair."
By Barbara Greenbauer
Imagine a business that creates floral works of art, that combines the heart and thoughtful mission of fair trade flowers.
In the heart of Tyler, two women are creating unique and earthy arrangements that are works of art within themselves. The mother-daughter team of Paige McGuffey and Meagan Lissner are owners who work in tandem, relying on each other's strengths to provide East Texas with a new kind of florist.
Recently expanding from a 1,300 square foot space to their new current location – encompassing 4,000 square feet, located on Broadway Downtown – Meagan says, "We now have the space to really showcase all we can do and offer more classes and hands-on plant experiences." The shop is indeed a family-run business. Front and center is Meagan's great-great grandfather's countertop from his grocery business, where the magic is created. "The front counter is almost like our own bar," explained Meagan. The client can place an order, talk and watch and give input while we mix up our elements into a bright and beautiful concoction."
There are lots of philosophies and visions woven into this flower business. When asked about the distinctive name, "Moss: Where Flowers are Fair," Meagan responded "I just adore everything about the moss plant itself; it is so lush and gorgeous. But over and above that, the literal meaning for the word 'moss' is charity and is also the symbol for maternal love."
Owning and operating a small business involves not only hard work and long hours, but for Moss, everyone is involved. From Meagan's grandmother, to her husband and three kids (aged 5, 7, and 9), the whole gang is involved in this one-of-a-kind business. "You really have to be passionate and love people," said Meagan. "It is worth all the time and investment to be able to do what we love. It can be a balancing act, but we all pitch in and make it work."
Most folks won't be familiar with the term fair trade flowers, but it is at the heart and soul of everything they do. 80% of the world's flowers sold in the U.S. are grown in Latin America, South America, and Africa where female workers are often exploited to keep costs low, leading to severe abuse and mistreatment.
Fair trade creates a sustainable business model that guarantees social justice for the workers, and certified fair trade flower farms ensure the safety and good conditions for workers, which are typically vulnerable young women."It can be difficult to find sources and farms that are certified, but we do our research, and our mission is to support something greater than ourselves," explained Meagan. "We want to educate others to the plight of the workers and how we can make a difference."
The arrangements that are created and designed at Moss are unique and no two are ever the same. The team hunts for seasonal and unusual flowers to create masterpieces that will hav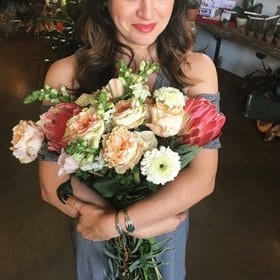 e everyone in awe. "We want to create a piece that reflects you and in that way is totally unique in itself," Meagan explained.
Client Amy Harbottle Carter said,"Their creative, organic, and vintage vibe is my favorite. Not only does Moss have gorgeous fair-trade florals, I can't get enough of the shop's collection of house plants, décor, gifts, and locally-made products. It's reassuring as a consumer to know that shopping there is also an investment in an ethical and meaningful mission."
You can play a huge part in the process at Moss. Come in with your dream and they can help make it happen. Bring in your favorite vase, pot, or container, and they can help you create a beautiful floral takeaway for your home, right then and there. Moss is known for their unique gift boxes, filled with coffee, treats, and succulents that will wow the lucky recipient.
Moss will work with you with blooms for your big wedding day, baby shower, corporate event, anniversary, or just a special gift to say thank you. Moss also has classes on all kinds of hands-on projects listed on their website at welovemoss.com. Grab a friend and come play with flowers!
Wandering through the shop is a feast for the eyes, with everything from fig trees, cacti, succulents and local pottery to geodes for terrariums and air plants.
Moss delivers locally, and gathers, forages, and hunts for local seasonal flowers that will really make your arrangements spectacular. They are truly excited about new ideas and visions, and will work with you through a consultation to pin down styles and colors, incorporating your favorite florals as well.
Frequent client, Traci Dixon sums up Moss,"I love the people and the heart behind this wonderful business. They are fabulously talented in handcrafting the perfect floral and greenery pieces with depth and character for everyone that walks through the door."
They truly do design arrangements the way nature intended them to be. When you choose to shop at Moss, you will always get a thoughtful creation that is anything but typical.
For more information, call (903)787-8822 or go to their website at welovemoss.com. You can also find them on find them on Facebook at mosswhereflowersarefair.
"Moss: Where Flowers are Fair," is located at 237 S. Broadway in Tyler. They are open Monday-Friday 10am-5:30pm, Saturday 10am-3pm, and closed Sundays.