Adam Brown & The Triple Crown Band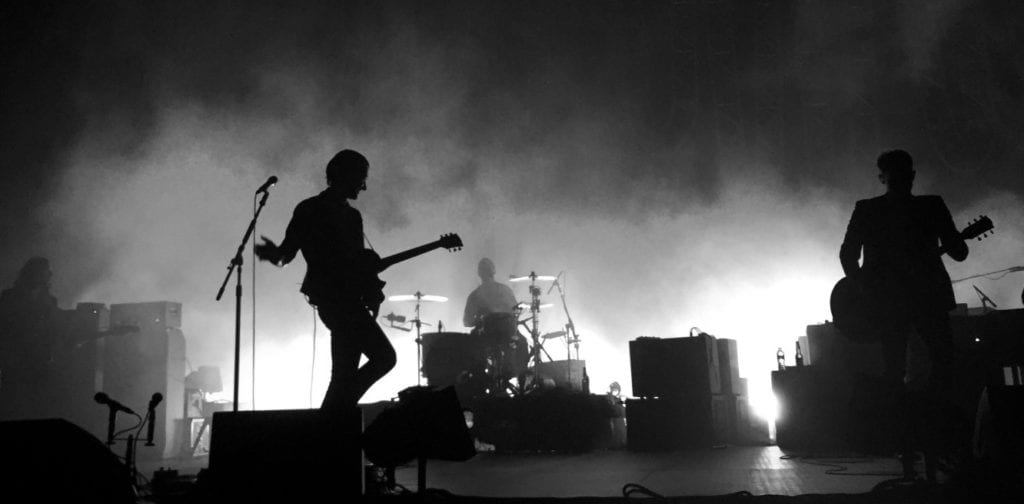 Adam Brown & The Triple Crown Band:
All About The Experience
By Johnny Griffith
Adam Brown is in love with music and wants his fans to feel that love. Born in 1989, he began his love affair with music when, at the age of four, he saw an old performance of Stevie Ray Vaughn on TV. At the age of five, his mother gave him his first guitar which had belonged to his father who had passed away when Adam was only two. He's had a guitar close at hand ever since.
Growing up in East Texas, Brown's mother not only encouraged his love of music, but helped him get gigs at the ripe old age of 10, constantly exposing him to different types of music and musicians. This education allowed him to start his first band by the age of 17 and a year later, Adam opened up for Candlebox at a show here in East Texas.
Always persistent and always learning, Brown has since started a project called Adam Brown and The Triple Crown Band and they are performing all over the area as well as working on albums and videos along the way. Motivated by his love of the music, a solid work ethic, and his young daughter…Brown expects big things to happen and is doing his part to make sure he and the band have those chances.
Johnny: When did you decide to take music past the hobby level and try to make it more?
Adam: I think I always kind of knew that I wanted music to be my life and my career choice. After the first time I saw the enjoyment in people's faces that watched me do what I loved so much, I knew this was what I was meant to do.
Johnny: Who makes up the Triple Crown Band and where did that name come from?
Adam: The Triple Crown Band is made up of Roy Hufstetler on bass guitar and backup vocals, Eric Dobbins on lead guitar, Gary Henson on drums, and myself on lead vocals, lead and rhythm guitar. The name sort of came to us right after our first practice back in 2011. I was always a big Crown Royal fan and it had a good ring to it so it just stuck.
Johnny: How would you describe your music?
Adam: That's one of the hardest questions to answer – to describe my own music, but I would definitely say it's Red Dirt country with a lot of rock and blues influence in there as well.
Johnny: Have you and the TCB done any previous recording work?
Adam: We have an album out right now with 10 tracks on it called "Close Your Eyes" that we recorded at Rosewood Studios in Tyler. We still sell hard copies at our shows and it's also on any music download app for purchase. We just put out a new single that is currently playing on 105.7 KYKX called "At a Bar Somewhere in Texas" and we will have the new album out by the middle of this year.
Johnny: About how many shows a month are you guys currently playing?
Adam: As much as we can! When we are not focused on recording the new album, we practice and play every chance we get. Make sure to follow us on social media – we are constantly booking new shows.
Johnny: What have some of the biggest challenges been to devoting more time to playing gigs and traveling?
Adam: It's all about the cashflow baby! Just like everybody else, we have bills to pay: car payment, rent, etc. and have to put food on the table so we have to do that first and then everything else goes into the music. I would say juggling between to the two and keeping life at
a happy medium is probably the biggest challenge there is, not just in music but with anything you love.
Johnny: What has been your support base through the journey?
Adam: We definitely couldn't do this without our family, friends, and fans. Through the good times and bad, we wouldn't be as far as we are if not for their love and support.
Johnny: What has been your most memorable gig to date?
Adam: I'd have to say Billy Bob's in Fort Worth was probably the coolest place I've been able to play so far because there have been so many greats on that stage and to be able to follow them – standing in the same place as them – was just amazing. As cool as that was though, I believe the most memorable shows are yet to come.
Johnny: What's your proudest accomplishment so far in your career as a musician?
Adam: Without a doubt, recording my first album was a great accomplishment, and my first big dream was to be able to hear my song played on the radio so when that happened, I was pretty excited. Kind of on that same line was when we heard a bar full of people sing one of our songs for us. There just isn't anything that can adequately describe the sight of other people singing something you created.
Johnny: What's your favorite cover song you do that nobody else is doing?
Adam: You know, I don't think we worry so much about playing a song no one else is playing right now…so much it is that our sound, and show, is unique to us. Even if we're playing the same cover tunes as other bands, when we play them, it will sound completely different. To us, it's all about just playing – our sound and our way. The rest will work itself out.
Johnny: Okay, let's say I'm out on the weekend looking for a live show to enjoy. What sets you guys apart from the other options I have?
Adam: Well I think what sets us apart is that we do such a wide variety of music from Red Dirt country to R&B to Hendrix and all the best old classics thrown in the middle. Throw in all of our original music and that gives you a show you won't be able to hear anywhere else.
Johnny: What's on the horizon in 2018 for Adam Brown and the TCB?
Adam: We're looking forward to a full schedule of shows this year, both acoustic and full band. Also, promoting our new album that we can't wait for you all to hear. We are also excited about working with our new management company. They are adding a new dynamic to our growth as a band including new videos, which are in the works as we speak. We look forward to sharing them soon with all of our fans. We've got a lot of great things for the new year in store. Look out, here we come!
Adam Brown & The Triple Crown Band can be found on the web at: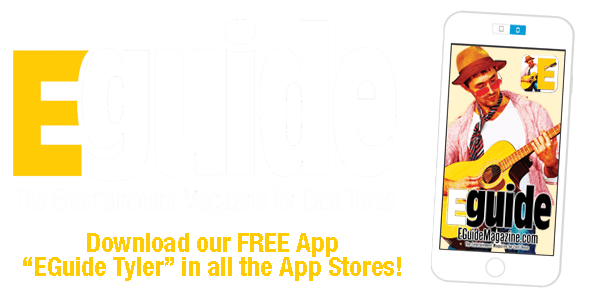 Stefan Cotter: A Little Out Of The Ordinary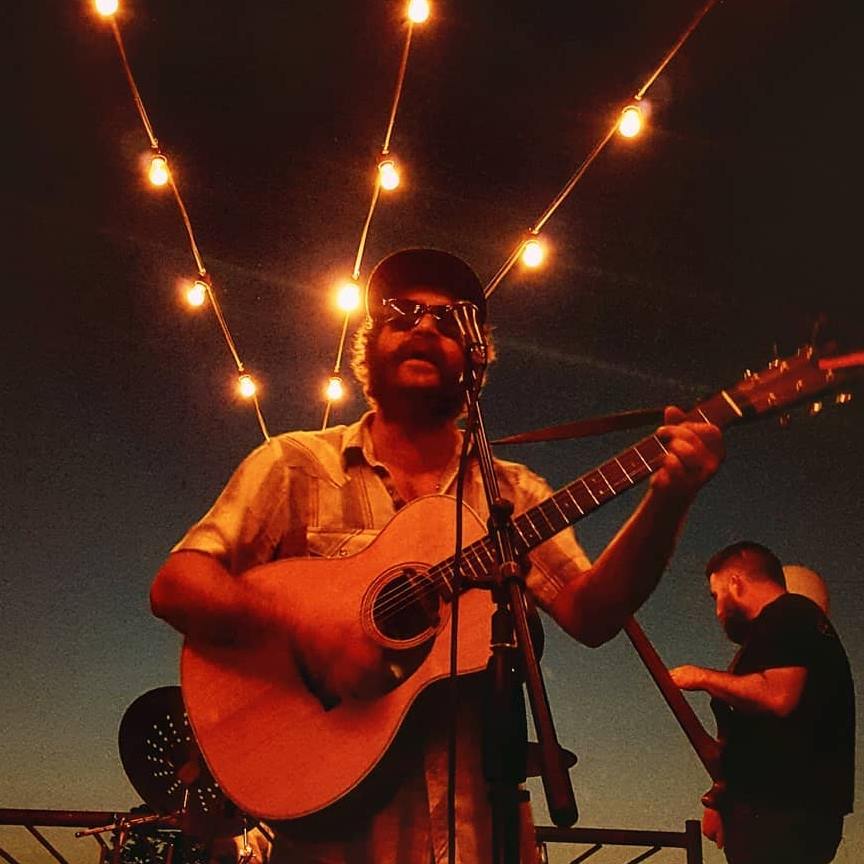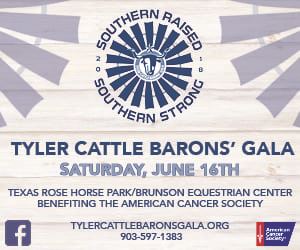 By Johnny Griffith
It's the weekend. You want to get out of your home and enjoy some time out. Maybe some dinner and afterwards, a bit of live music at one of the venues around town but you want something a little different than the usual. Not that the usual isn't good, but you're just marching to the beat of a different drum today and want a soundtrack to accompany your mood. If that is the case, then you need to find where Stefan Cotter is playing and make your way to one of his shows.
Originally a product of Morgantown, West Virginia, the unique singer/songwriter eventually found his way to East Texas with his wife about 8 years ago and has been doing things a little differently ever since. With the ability to be comfortable playing multiple and disparate genres, Cotter has contributed to many local groups and continues to entertain audiences all over the region with his eclectic brand of musicianship that is definitely not the ordinary.
We tracked Stefan down to get a better perspective on what he's doing and how he's doing it:
Johnny: What were your earliest musical memories and what got you interested in being a musician initially?
Stefan: My dad is a trumpet player/teacher, who is finally retiring this year, and I remember him writing out "Mary Had a Little Lamb" and teaching me how to read music on the trumpet. As I recall, that was about 4th grade. He also did a lot of musical theater gigs in the summer when I was little and I used to go sit in the orchestra pit with all of the musicians and I thought it was awesome fun. Those people were great musicians, some of whom I still know to this day. I also got to experience him as my high school band director, which made for a lot of great fun! One memory that sticks out was probably around second grade when he let me march with the high school marching band and play cymbals in the small town we lived in during that time.
Johnny: Your bio on ReverbNation cites your genre as reggae, rockabilly, bluegrass, and rock. That's an unique mix, especially in this neck of the woods. What are some of your staple cover tunes that really highlight a Stefan Cotter show?
Stefan: I have a lot of "favorite" cover songs but some that have stuck with me are: "Don't Let Me Down" by the Beatles, "Valerie" by The Zutons, "Could You Be Loved and Waiting in Vain" by Bob Marley, plenty of 50's country and rock 'n roll, Chuck Berry's "Roll over Beethoven," and lots of old traditional bluegrass as well. Coming from West Virginia, bluegrass and old time music is everywhere.
Johnny: What drew you to those styles of music as your genres of choice?
Stefan: I have no logical explanation, but I assume the excitement. If the music is good, I get excited and the feet start stompin'. You know it when you hear it. That goes for reggae, jazz…anything. Also, I think punk rock/ska was my first love I reckon and there is something very punk rock about Chuck Berry, early Beatles, and early rockabilly. There's just tons of energy. To add to that, the guy that taught me how to run a real sound system, Paul Vallett, also introduced me to REAL roots reggae, "Rock Steady," and reggae dub. There is nothing better than testing a full on sound system when there is nobody there and just pounding that low and slow reggae. So that's where the reggae came in I suppose.
Johnny: Who would you say your biggest musical influences were when you were discovering your "sound?"
Stefan: It's constantly evolving, and that includes my sound too I guess. Sublime was my favorite band for a long time in Junior High and High School. Reel Big Fish was what band I wanted to be in. I was in Jazz band and the orchestra in high school so that brought in a lot of new music. Then I got into jazz/ classical music in college. I was obviously exposed to a ton of different ideas and I loved it. Again, the reggae sound system, then I found Django Reinhardt, who is my all time favorite guitarist. Bob Wills and John Prine and suddenly I get lost again on an entirely different rabbit hole. I'm also constantly influenced by the bands that I've played with, both as a college credit or rock bands that I played around with in Morgantown, most notably The Greens. You should check them out, those guys absolutely rock!
Johnny: Are you primarily a solo act or do you work with a stage band?
Stefan: Actually I try not to play solo any more. Its too much fun to play with other people. We've got Big Funky Cloud (BFC) at Stanley's every Wednesday with Keith ("Grease") Jones on bass, Nick Pencis on drums, Gary Freeman on keys, and myself.
Then we've got a string band that we call The Thing Band for lack of a better name. It is with Gary Freeman (keys), Jake Ham (drums) and myself play as a trio sometimes, and we throw in Jopi Drew (bass) for good measure when we can. Jake Ham and Jopi Drew and I have been playing music for the past 8 years or more and love it.
Johnny: About how many shows a month are you currently playing?
Stefan: I play about four shows a week. I play with BFC every Wednesday at Stanley's BBQ and every Saturday with my old time/bluegrass band at The Grove and others thrown in there depending on the week.
Johnny: How many originals do you usually try to work into an average set?
Stefan: I try to work in about 10-12 but it just depends on the crowd and the night. Sometimes people are in the mood to dance to songs they know, but every now and then you can slip some originals in and the crowd will respond positively. Those are the nights you know it'll be a fun time.
Johnny: Are you primarily playing in this area or are you traveling to other markets to play gigs?
Stefan: I'm currently just sticking around town. I'd like to get into Dallas but you've got to have some momentum to make money there and right now I'm trying to build that locally to be able to parlay that into some attention in the Dallas scene.
Johnny: How would you describe a typical set for a new listener?
Stefan: I call it "Rastabilly"which is lots of fun party-type reggae and old fashioned rockabilly/country/bluegrass all mixed with gypsy jazz. Be ready to dance!
Johnny: What's on your radar for the rest of the year and beyond?
Stefan: Right now, just keeping busy playing shows mainly. Playing on my fellow bandmates records and hopefully being able to compile an album myself.
Be sure to check out Stefan Cotter online at facebook.com/stefancottermusic or stefancotter.com.
EGuide Magazine's Gig Guide
Chris Oliver & Company: Making The Connection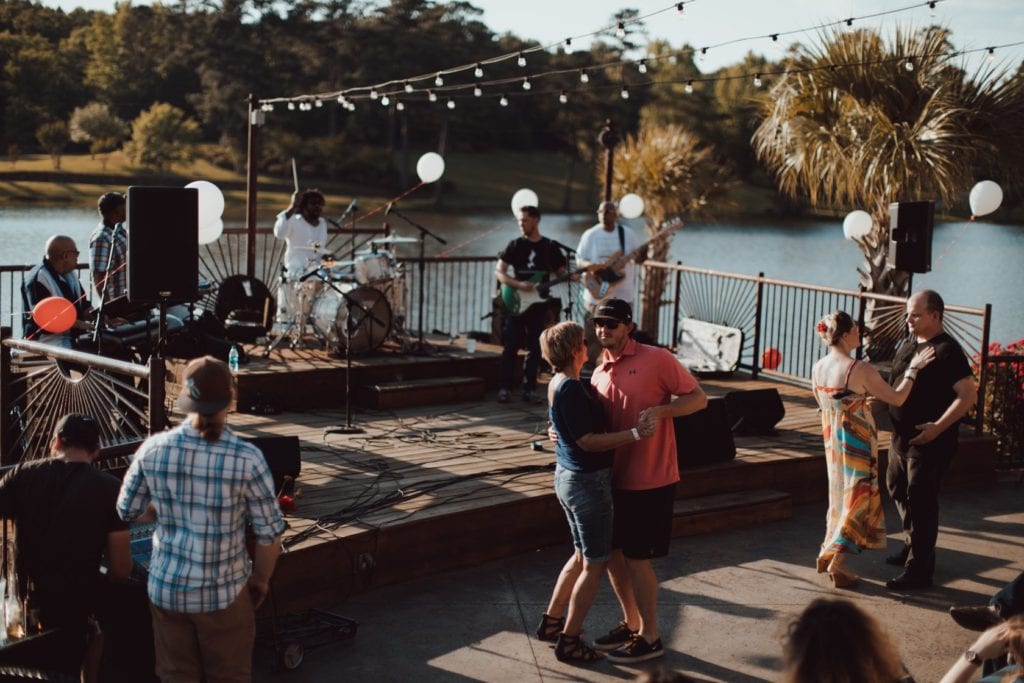 By Johnny Griffith
If you've been to The Grove in Tyler recently on a Sunday morning for brunch, chances are you've been listening to the solid grooves of Chris Oliver & Company whether you realized it or not. Originally born in Tyler, Chris attended both Robert E Lee and John Tyler high schools before finishing at North Garland High School in 1995. Eventually moving back to Tyler, Oliver has been a mainstay in the music scene for several years. An accomplished drummer, Chris now fronts the eponymous Chris Oliver & Company and their mission is to make sure you walk away from a show with a smile on your face and the beat in your heart.
We talked with Chris recently to get more info on what they've got going:
Johnny: Who makes up the "& Company" portion of Chris Oliver & Company?
Chris: Chris Oliver & Company is myself, Josh Brock, Calvin Sheffield, and Dr. George Faber. That's been the lineup since we started.
Johnny: How did you guys all meet?
Chris: I grew up with Calvin pretty much all my life and he's been one of my best friends. We've played in church as well as playing in several other bands around the area including being the rhythm section for Wesley Pruitt. Dr. Faber has pretty much been a mentor to both of us since we were both young and has been playing forever. I met Josh Brock about 4 years ago and he was one of those guys that came in and fit like he'd been with us for years.
Johnny: How did Chris Oliver & Company form?
Chris: About 2 years ago, from another gig I was doing, I was asked to do a Sunday brunch show over at The Grove. I had to put together a band specifically for that and, you know, it's not easy getting a bunch of musicians to do a mid-morning gig on Sunday after playing out till 2am the night before. That first bunch I put together is still Chris Oliver & Company today.
Johnny: You guys play a superb mix of songs…what genre would you consider your wheelhouse?
Chris: That's a hard question. Everything has a season and I can look back and see where my musical life has been a steady progression with different styles and preferences each taking their turn. If I had to pick one singular style, I'd have to say blues-ish, but it's really not that simple.
Johnny: You guys were invited to play down in Austin at the Heart of Texas Blues Challenge last year. How was that experience and what do you feel you learned as a band?
Chris: Yeah, we got the invite down there so Josh, myself, and another bass player went down due to Calvin not being able to make it, and we auditioned. They were impressed enough that we were invited to actually participate. We went back down in August and won the preliminary round which got us to the finals. While we were eventually beat out, it was a great experience. The finals were at Antone's in Austin which has had some legendary players on stage over the years. That atmosphere, on that stage, you could feel the vibe and the history and we grew a lot from that.
Johnny: How far are you traveling to play shows at this point?
Chris: Right now we're staying local until our album is finished. We will be getting ready to do a tour after that, which will take us out of state but until then it's home.
Johnny: About how many shows are you playing a month these days?
Chris: We're mainly hitting about four shows a month, really focusing on the album, and playing the standing brunch gig at The Grove.
Johnny: How have local crowds reacted to a band that doesn't really fit the mold for this region?
Chris: Every time we hit the stage, I don't care where it is, if they call us to play and you see this band and our show, I want you to have an experience. If you're down, we're going to hit a point in the set where we're going to lift you up. But we're not really there playing for the masses…we're there for that individual and when you connect with lots of people on an individual level, something special happens.
Johnny: Are you working originals into your set list or is it primarily cover tunes?
Chris: It really depends on how we're feeling that day. Some people who have heard our originals will ask for them but it really depends on the vibe. Sometimes we will throw some out and see what kind of reaction we get.
Johnny: How would you describe a typical Chris Oliver & Company show?
Chris: We try to get your attention, make you listen, make you have fun…we might take you to church, it just depends, but we always end with thank you and an appreciation for the audience.
Johnny: Any big plans on the horizon for the rest of the year?
Chris: Our main priority right now is finishing the album and putting together a tour to get the word out.
Johnny: So after two years of Chris Oliver & Company, what would you say has been your most memorable gig to this point?
Chris: That Antone's gig for the Blues Challenge was easily most memorable. Everyone brought their "A" game and was on point. Again, that combined with the history of that place and the players that have graced that stage…it was unforgettable.
Johnny: Who would you say you're listening to right now that gets you excited?
Chris: I'd say right now I've been listening to a lot of Donnie Hathaway vocally, but I'm just a fan of music in general.
You can catch Chris Oliver & Company at facebook.com/chrisoliverandcompany. You can also catch Chris Oliver & Company most Sundays during brunch at The Grove in Tyler.