ETX Brewing Company in Downtown Tyler will celebrate their official Grand Opening on Saturday, April 22, 2017 from 2:00 pm to midnight.
The celebration will include a crawfish boil provided by The Boiling Catch and the Off Square Downtown Block Party.
Two live bands will perform; BABE at 3:00 pm and Old Omen at 7:00.
This will be an extremely family-friendly event with plenty of fun for the kids. A live Magician, Johnny Magic, will be performing his entertaining  illusions from 4:30 to 6:30.
Face painting, games, fresh brewed root beer, cookies and ice cream from Pokey O's Food Truck.
Don't like crawfish? No worries, Ted Kamel Foods will be serving up beer brats, hot dogs, street tacos, nachos, boudin balls and more.
More festivities will be taking place around the area at the Off Square Downtown Block Party. The Block Party includes ETX Brewing Co., El Guapo Records, Moon Rivers Naturals, 903 Handmade, Lightbox Collective and Moss Florist.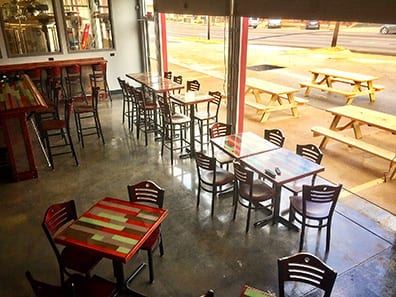 Discounts are available on beer and crawfish tickets when pre-purchased online at www.ETXBrew.com.
The first 250 tickets sold will receive a Commemorative Grand Opening pint glass. Tickets will also be available at the door.
ABOUT ETX BREWING COMPANY
ETX Brewing Co. is a family owned Microbrewery which is located just "Off the Square," downtown, Tyler, Texas. Brian and Matt Gilstrap are two brothers with two completely different philosophies in life. Brian always being on the go with a need to be constantly doing something and making life happen; Matt enjoys allowing life to fall into place, whichever way it may go. Two completely different philosophies on life coming together for one passion; making exceptional craft beer.