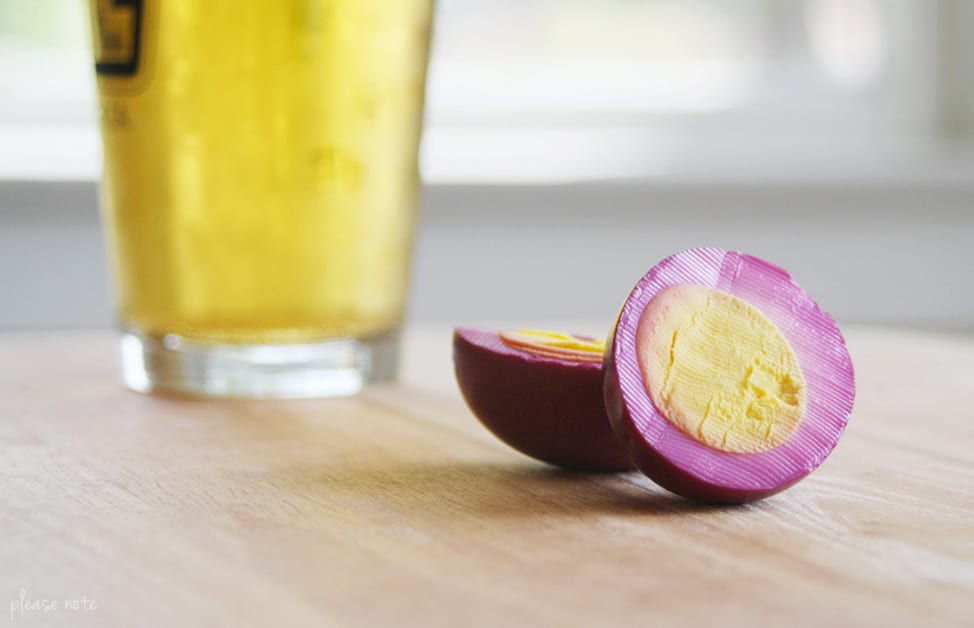 Here's another cute, little book that has more information than you can imagine between its two blue covers.  "drink´lollgy: EATS – A GUIDE TO BAR FOOD AND COCKTAIL PARTY FARE,"  is a clever book written by James Waller and Ramona Ponce with illustrations by Glenn Wolff.  Published by Stewart, Tabori & Chang in 2006, it contains everything you need to know from Bar Food Basics straight through to Hangovers & Leftovers on its 384 pages.
Beginning with the sound advice "if you're going to drink, shouldn't you have something to eat, too?," Waller & Ponce share some great ideas for snacks that will accompany your libations in grand style.  Promising that your buddies will be in awe of you, they have some mighty good sounding ideas to convert the standard "nut" to something that willl make you reaching for more.  I've had sugared pecans before, but I'm pretty sure their recipe for Sweet Glazed Pecans, that not only have the standard sugary mix, but also some five-spice powder, cumin, pepper AND cayenne, will have you asking the bar keep for another frosty mug of draft beer.
In the good old days, my dad's tavern boasted the usual bar-food of the day: pickled pigs feet, pickled sausages, pickled eggs, Slim Jims, beer nuts and peanuts – the spicier and saltier the better, and all designed to give you a powerful thirst.  These days you'll be hard-pressed to find the old-fashioned bar food I grew up with.  Now if you get hungry or are looking for some ballast, you'll be handed a menu that lists heavy appetizers.  Oh, please, bring back the days of light, bar snacks!
This book, however, will provide you with a way to create your own bar-food to serve at your private bar at home.  Hard-boiled eggs can either be pickled at home, or you can use some of their ideas to create your own salt mixes on the eggs.  It just so happens that today is National Potato Chip day and celebrates the invention of that glorious snack food by George Crum in Saratoga Springs, NY, back in 1853.  Waller & Ponce have shared with you how to make your own custom chips and lots of them!  After all, who can eat just one?
If you're one of those folks who would prefer a bit heavier snack with your beverages, you'll be able to knock out some Chicken Cocktail Kebobs, Pork Saté, a bazillion varieties of wings, tapenades, light seafood salads, fondues and so much more!  There is even a recipe for Aunt Babe's Cake with a Chocolate Butter Cream Glaze that Waller's aunt preferred to wash down with a glass of cold beer.  I kind of like chocolate chip cookies and beer.  I know.  I'm weird!
Bar-food aside, this book has recipes for a boat load of martinis, blender drinks, highballs, mixed drinks, as well as addressing a fine list of specialty beers.  And, as I mentioned at the beginning of today's blog, the authors have been kind enough to offer some after-the-party suggestions in the chapter "Hangovers and Leftovers."  Leading the parade is James' special technique of scrambling eggs, followed by what to do if you have served ham or turkey and have leftovers.
Let me leave you with the recipe for the traditional bar-food, Pink Pickled Eggs.  Some people will undoubtedly complain that "Eggs aren't supposed to be that color!" but what do they know?  Drain 2 (14 1/2-ounce) cans of sliced beets and pour the reserved "beet juice" into a large saucepan and bring it to a boil.  Lower the heat to simmer, add 1 cup of cider vinegar and 1 cup of dark brown sugar, and stir until the sugar is dissolved. Now place 1 dozen peeled, hard-boiled eggs, the beets, and 1 medium red onion, sliced into rings, into a large, wide-mouthed, heat-proof glass jar, layering them to ensure even distribution.  Pour in the hot vinegar mixture, adding water, if necessary to make sure all the ingredients are covered.  My suggestion: If you like spicey food, you might add a few dried red chile's, garlic or fresh jalapeños to the vinegar/juice/sugar mix.
Let the mixture cool, cover the jar, and refrigerate for at least 2 days before serving – the longer they remain in the liquid, the darker – and better – they get. (Will store for around 2 weeks)  Then, belly up to the bar, pour a cold one and dig in!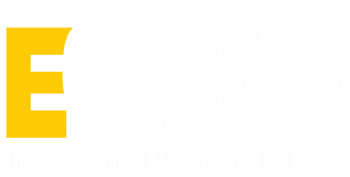 By Gini Rainey
My dad was quite the jokester.  It seems like he was either pulling off a prank or thinking up one to do.  I remember one time, when I was about 4 or 5, my mom had some of her friends over to play bridge and dad decided it was time to trim my bangs.  So, dad takes the trimmings, glues them to my chest and sends me downstairs to say "hi" to my mom's friends, who were completely taken by surprise at a little girl with hair on her chest.  Of course, my mom was mortified and promptly hustled me out of the room.  With that in mind, I have often wondered exactly who it was that my dad introduced me to as Hopalong Cassidy when I was around 8 years old.
I was pretty much a tom boy growing up and was madly in love with anything that had to do with cowboys and horses.  My favorite TV shows were Fury, Rin Tin Tin, The Rifleman, The Lone Ranger, and of course, Hopalong Cassidy.  I remember my dad coming home one day, picking me up and the two of us going to the Moorhead Country Club to meet Hopalong Cassidy (whose real name was William Boyd) and his beautiful white stallion, Topper.
If I remember correctly, dad said that Hoppy had moved to Moorhead and was a friend of his.  Now, the internet rabbit hole I have traveled down trying to figure this one out has provided me with only one connection of Hoppie to Moorhead.  Seems there was a disc jockey at a local radio station (KVOX) named Arlyn Lang who used the air name of Hopalong Cassidy for the 25 years he was on the air,
beginning in 1984 – the math doesn't work into this quotient.  So, the question remains: Did I meet the real Hopalong Cassidy that warm day back when I was a kid? Or was it just another one of dad's pranks?  I guess I'll never know for sure. Too bad it wasn't the Lone Ranger, then I could be saying "Just who was that masked man?"
All of that to say, I picked up a really neat cookbook recently, named "The All-American Cowboy Cookbook: Home Cooking on the Range."  Written by Ken Beck and Jim Clark and published in 1994 by Rutledge Hill Press, this book is filled with over 300 recipes from the "World's Greatest Cowboys," and one of them just happens to be, you guessed it, Hopalong Cassidy.  If you are a lover of anything cowboy, you will definitely enjoy this book that is loaded with a ton of trivia and black and white photos.  In fact, it's so full of fun facts and photos,  you might almost skim past the recipes.
Since nature is reminding us today that winter is not done with us east Texans, it just seems like a Chili kind of day, and this book has several versions of that hearty soup.  Ernest Borgnine, who was in several westerns before he joined "McHale's Navy," shared his "Ernie's Tex Chili."  In a large pot, brown 3 pounds of ground sirloin or ground round in 1 stick of butter.  Pour off ½ cup liquid from the meat and use it to sauté 3 chopped green bell peppers, 3 chopped onions, and 3 minced garlic cloves in a separate skillet until tender.  Add to the meat mixture and stir in ¼ cup chili powder, 2 tablespoons salt, 1 ½ teaspoon pepper, 3 teaspoons cumin, and ½ tablespoon cayenne pepper.  Add 3 1-pound cans of chopped tomatoes, including liquid.  Simmer covered for 1 hour, remove lid and simmer for at least 30 more minutes.  Topped with chopped onions and grated cheese, this makes great meal for the wild bunch!

Foodie Events: Feb. 11th: 2018 Spring Open House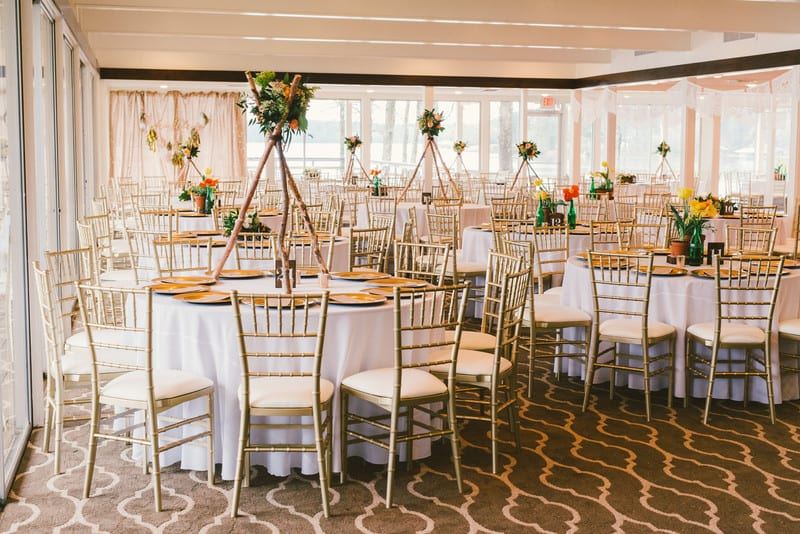 News & Events
Heads up True Viners! It's a new year and True Vine's next chapter has begun. Make plans to attend their grand opening on March 31st at their new location at 2453 Earl Campbell Parkway in Tyler. This party will celebrate the 4 Year Anniversary and the Grand Reopening. There will be of course, lots of your favorite beers, a food truck, live music and the annual True Vine Beer Run, 10am-2pm. Make plans now to attend this great day of fun!
February 11th (3-5pm) – 2018 Spring Open House will be held at Lake Tyler Petroleum Club. Come see what's trendy and tasty at this running venue. Grab a glass of wine and a bite to eat while exploring some of Tyler's elite vendors. There will be door prizes, a cash bar, live music, and more. RSVP by calling (903)566-4444 or email events@ulaketylerpetroleumclub.com.
March 3rd-4th (all day) – Rose City 37th Chili Cook Off – Think you can make the best chili in the world? They will be registering cooks on Friday, March 2nd, at the cook off location. There are several categories to compete in: Beans, CASI Chili, Junior Chili (age 5-17), and People's Choice Chili where the public votes for the best through a ballot method. Registration is $25 per team. For more info, find them on Facebook. The chili cook off benefits Ragan's Hope.
February 4th (2pm and 5pm) – Valentine Cookie Class will be held at M6 Winery in Bullard. Chelsea Presley will host three classes to help prepare us all for Valentine's Day. Enjoy a complimentary glass of wine or Italian Soda during the class and feel free to bring snacks. Chelsea will teach you how to decorate sugar cookies by using "pipe and flood" techniques. Beginners are welcome. You will leave with six Valentine's cookies. To register, contact (903)360-0369, joe@m6winery.com, or m6winery.com.
Every Sunday (11am) – Brunch at High Hill Farms – Every Sunday, come out to the farm for a delightful brunch of hearty breakfast creations at Côte. This contemporary, art filed restaurant will delight you with fresh farm to table creations (some from their garden when in season just steps from the kitchen) designed to both entertain your palette and satisfy your hunger. High Hill Farm is located at 12626 CR 217, Arp. For reservations contact (903)730-5055 or info@highhillfarm.com.
Poke In Da Eye – World Championship Barbeque & Catering, located in Chapel Hill at 11811 Hwy 64 E. is now open – finally! After a long tear-down, rebuild, re-create of a piece of land, this World Championship Barbeque team is open to the public.
Every Saturday & Sunday (10:30am-2pm) – Brunch & Booze will be at Coyote Sam's, 5424 Old Jacksonville Hwy., Tyler. This is a wonderful brunch of eggs Benedict, Sam's Smoked Ham Omelet, Blueberry Pancakes, Amaretto French Toast, biscuits and gravy, and mimosas, and Bloody Mary's.
Mikoto Ramen Bar is now open and is absolutely fabulous! Located at 6611 S. Broadway, Mikoto offers Tonkotsu-based ramen that are masterfully crafted by boiling pork bones for over 10 hours. If you are not sure what real authentic ramen is, it is in no way like what you survived on in college. This ramen is rich and hearty, full of heavenly spices and seasoned perfectly. We recommend the Black Garlic Ramen bowl, Spicy Curry Ramen, and the Lobster Crunch sushi. Ramen comes with ingredients of egg, nori, bamboo shoots, green onions and beef. Pork potstickers and the soft crab on a cha shu pork bun are excellent too. Contact Mikoto at (903)944-7962 or mikotoramentyler.com.
TJ Sushi Asian Fusion is now open at 5875 Old Bullard Rd. TJ Sushi brings fresh sushi Asian fusion, offering unique creations as well as your favorite traditional ones. We recommend the Las Vegas Roll Special – a crispy, deep fried sushi roll with smoked salmon, cream cheese and jalapeno inside. Several kinds of Pho noodle soup is always available as well as fried rice, Udon (wheat pasta in thick strips) dishes, traditional dishes like Broccoli Chicken, Chow Mein, Kung Pao Chicken. Contact TJ Sushi at (903)630-9201 or tjsushityler.com.
Go Go Sushi & Stir Fry opened in January at 7922 S. Broadway in the old Boiling Catch building. Simply decorated, Go Go Sushi offers anything but simple food. The menu offers a lot of Sushi, traditional favorites like sesame chicken, kung pao chicken, Thai basil beef, Thai curries, and fried rice combos. Samantha Meave said, "Everything we tried was very flavorful. We had the Thai fried rice, pineapple fried rice and lo mein. They all tasted great." Contact them at (903)630-6592.
SportsZone, located at 115 E. Erwin St., Downtown Tyler, is now open for lunch. Offering sandwiches, pizza, burgers and wings, SportsZone has got some awesome food. Whether it's lunch, Happy Hour or late night, SportsZone has got you covered. Our favorite: the Lunch Special – a slice of pizza, salad and drink for $8. Contact them at (903)266-9132 or at SportsZoneTyler.com.
Burger Warehouse in Green Acres Shopping Center at 1839 Troup Hwy., in Tyler, is getting a lot of attention for their freshly ground burgers. "I had the 5150 Burger and man, was it good. The unique bacon mayo was excellent and really tied the flavor of the burger together. I added pepper jack cheese on top for the extra kick. Burger Warehouse's french fries were delicious and crispy. The service was great from entrance to exit, would definitely recommend," said Ben Tyler recently. Favorites for us are the green chili burger, Southwest burger, and handmade shakes. Burger Warehouse also offers an ice cream bar! This is a great family friendly restaurant.
Super Bowl of Raspberries!

By Gini Rainey
I don't know about you and yours, but today me and mine are going to a Super Bowl party for the first time in many years.  A friend asked me this morning if I like football, and in the time it took for me to hesitatingly say "well, not really," she had said she only will be watching the Super Bowl for the commercials and Justin Timberlake.  I said that maybe for the first time in years I might actually get to watch the commercials and the half time show!  It's always good to know who's on the same page with you…re-enforcements are a good thing to have in critical matters, such as the Super Bowl.
Not to change the subject or anything, but I have this cute, little cookbook in front of me that was published in 2011 by Myriad Books and
has several lovely recipes from Devon, one of England's largest counties.  "A taste of …Devon," might not be one of the biggest cookbooks around, but what it lacks in size, it makes up for with some very yummy sounding recipes, as well as a bit of lovely photography.  Myriad Books is known for travel books that are loaded up with great photos of places in England such as Cornwall, London, and Yorkshire, as well as Chicago and Washington, D.C.  They will soon be coming out with a book filled with aerial shots of, what else but, "Football Grounds!"  Such timing!  I tell you, it's everything!
A few of the recipes between the covers are Devon Crab Cakes with Crème Friache and Chive Dressing.  Interestingly enough, this recipe calls for mashed potatoes to be mixed with the crab.  Then there are a recipes for Seared Scallops, Lobster Thermidor (with a fully detailed page about picking, killing, cooking, and eating said lobster), Tandoori Spiced Salmon, Exeter Stew with Herby Doughboys and Devonshire Cream Tea.
I must say, though, that the recipe that most definitely caught my eye was for Raspberry Ripple and Clotted Cream Ice.  (Are you surprised?) Whisk 2 large eggs in a large bowl until light and fluffy, then gradually add a half cup plus 2 tablespoons sugar and continue whisking.  Pour in ½ pint heavy cream, 9 ounces of clotted cream (which can purchased at World Market or Walmart), ½ pint whole milk and mix well.  Spoon mixture into an ice cream machine and churn until almost frozen.  Meanwhile, lightly crush 1 cup of fresh raspberries with 1 tablespoon granulated sugar.  When the ice cream has frozen to the soft scoop stage, gently fold in the crushed raspberries to create a ripple effect, return to the freezer and churn till frozen solid.  The recipe leaves it there, but I do believe I would be garnishing this with more raspberries – just because!  You know, it's books like this one that sort of makes me regret not having learned the metric system because all of the measurements are metric, however with a conversion chart by my side, it shouldn't be that difficult to get things cooking, and I did the conversions on this recipe for you!  Enjoy this taste of Devon as soon as you can!