Bored? Find something FUN to do…download our App!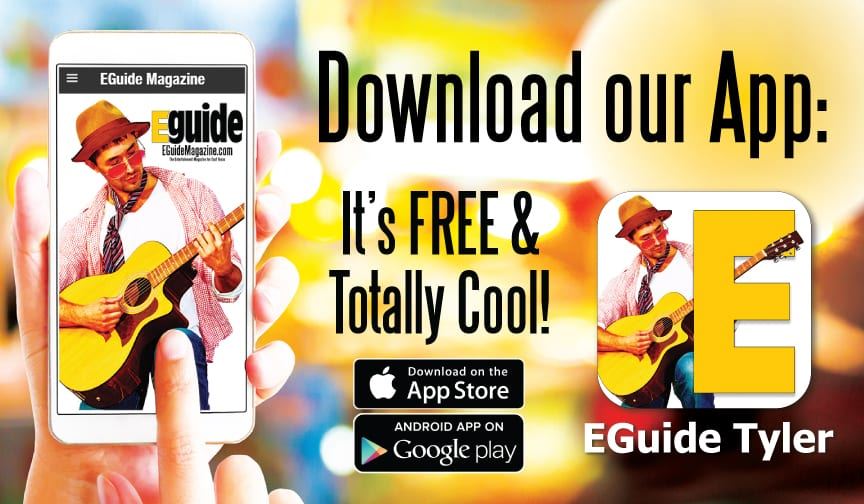 Bored? Looking for something to do?
Want to know who is playing live music around town?
EGuide Magazine's free app is the #1 entertainment guide for Tyler, Texas and the north east Texas region. EGuide connects people to things to do in the area including live music, events, festivals, restaurants, theatre productions, art galleries, concerts, and more.
The easy-to-use menu helps you find out what to do this weekend…all at your fingertips….and it is FREE!
Download our free app here: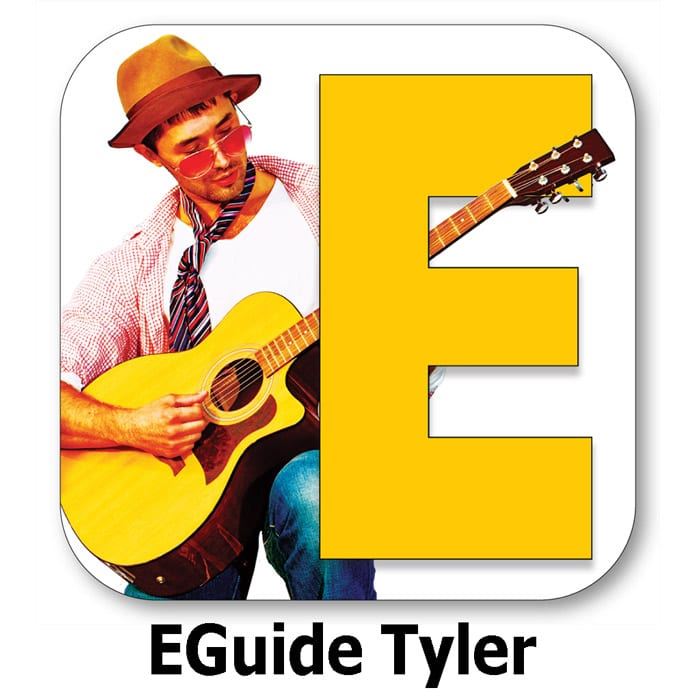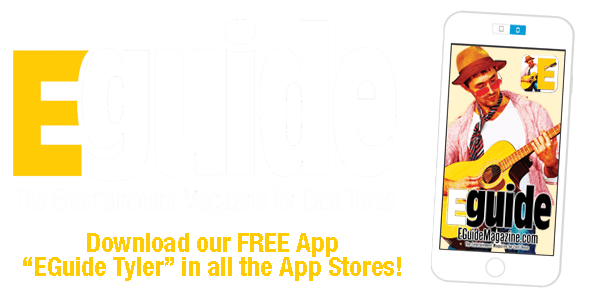 April 21st: Mouse and the Traps and Bowling for Soup
Upcoming Concerts
April 21st (8pm) – Mouse & The Traps – After more than 50 years together, Mouse & the Traps continue to be one of the best examples of "Texas Rock & Roll." Formed in Tyler, Texas in 1965, Mouse, Nardo, Dave & Larry continue to give the public just what they want – great rock and roll. Whether you remember "Public Execution," "Hit the Bricks," or not, Mouse & The Traps has something for everyone. Tickets are $20-$25.
April 21st – Bowling For Soup at Clicks Live (8pm) – American pop-punk band Bowling For Soup emerged in Wichita Falls, Texas in 1994, but have since relocated to Denton Texas. Tickets are on sale at the door for $19, and may be purchased in advance online for $15 at etix.com.

Piney Woods Wine Festival May 11th-12th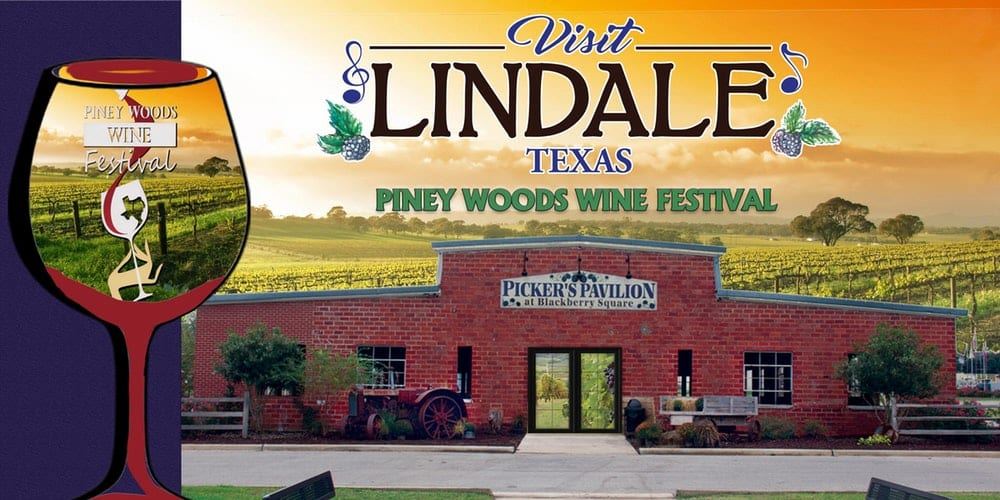 Lindale's 8th Annual
Piney Woods Wine Festival May 11th-12th
The City of Lindale is hosting the 8th Annual Piney Woods Wine Festival Friday, May 11th 5-9pm and Saturday, May 12th 11am-7pm.
The event features wine tastings by the 19 wineries on the Piney Woods Wine Trail, many of them national award winners. Uncork the fun with musical entertainment, arts and crafts geared for the wine enthusiast, great food, and of course lots of wine.
This event is free to attend. A wristband is required per day if you plan on tasting wine ($1 per sample), buying a glass of wine ($5 or more) or bottles while enjoying live musical entertainment inside Picker's Pavilion. Each wristband comes with a wine glass and a six-bottle wine tote.
The Picker's Pavilion is located at 205 E. North St., in Lindale. If you have any questions, go to visitlindale.com/events or email info@lindaletx.gov.
Travel the Piney Woods Wine Trail
East Texas is home to many vineyards and wineries. The Piney Woods Wine Trail, organized in 2010, draws attention to the area's wine industry. Today the trail is made up of about 19 vineyards, located from Mount Pleasant to Nacogdoches, Texas. Some have tasting rooms and restaurants and others hold tours and special events.
The following are members of the Piney Woods Wine Trail. For more information go pineywoodswinetrail.com.
Bella Stella Winery, 879 County Road 4440, Winnsboro,

bellastellawinery.com

Briar Creek Vineyards, 10488 County Road 2180 (Yarbrough Lane), Whitehouse,

briarcreekvineyards.com

Della Terra Farm, 2530 County Road 3425, Brashear,

dellaterrafarm.com

Dixie Wine Co., 47549 U.S. Highway 69, Mount Selman,

dixiewine.net

Enoch's Stomp Vineyard and Winery, 870 Ferguson Road, Harleton,

enochsstomp.com

Fairhaven Vineyards, 5340 S. FM 2869, Hawkins,

fairhavenvineyards.com

Granny Muffin Wines, 301 W. Oak St., Palestine,

grannymuffinwines.com

Kiepersol Vineyards & Winery, 4120 FM 344 East, Tyler,

kiepersol.com

Los Pinos Ranch Vineyards, 658 County Road 1334, Pittsburg,

lospinosranchvineyards.com

M6 Winery, 201 West Main, Bullard,

m6winery.com

Maydelle Country Wines, 175 County Road 2108, Rusk,

maydellewines.com

Naca Valley Vineyard, 9897 FM 1878, Nacogdoches,

nacavalley.com

O'Farrell Country Vineyards, 7152 FM 995, Atlanta,

ofaffellvineyard.com

Pelle Legna, 18655, CR 418, Tyler,

pellelegna.com

Red 55 Winery, 114 E. North St., Lindale,

mirandalambert.com

Red Road Vineyard & Winery, 105 W. Front St., Naples,

redroadvineyard.com

Texas Vineyard & Smokehaus, 2442 Anderson CR 2133, Palestine,

texasvineyard.org

Valle della Pace Vineyards & Winery, 17840 State Highway 110 N., Garden Valley, valledellapace.com

White Fox Vineyards, 14491 FM 773, Murchison,

whitefoxvineyards.com
Max McRuiz: No Labels Please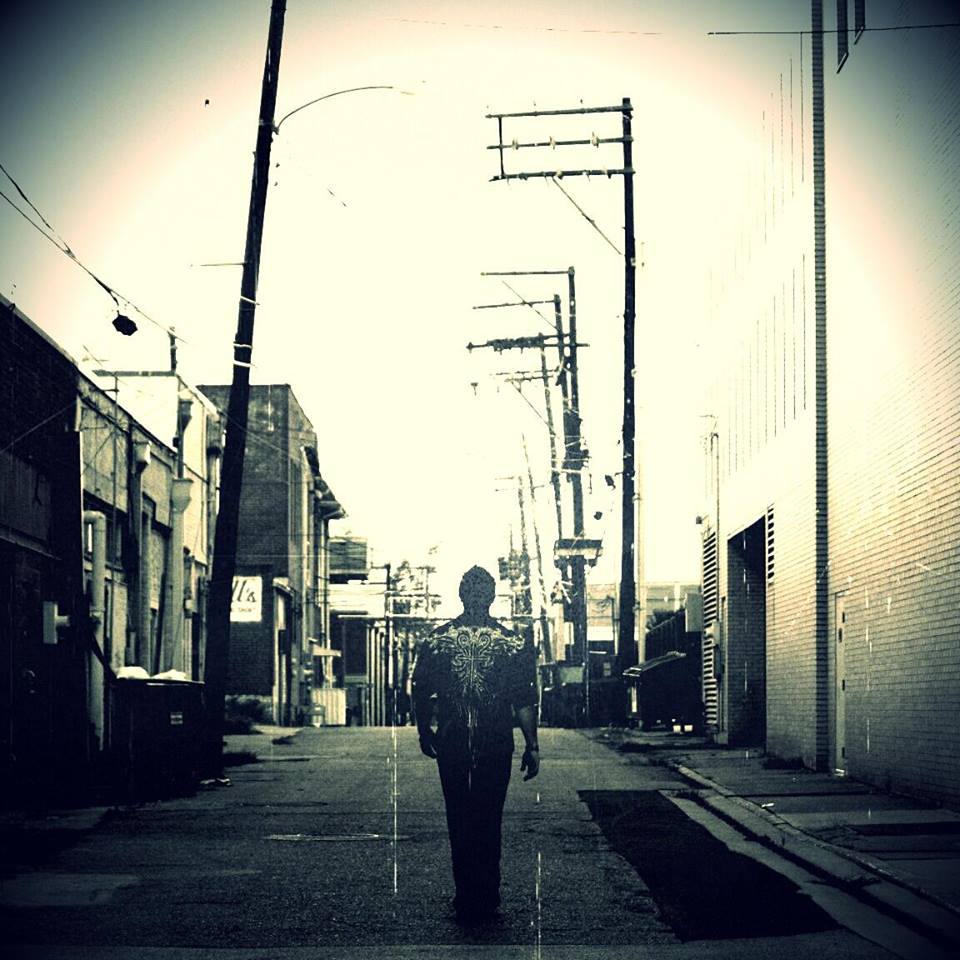 By Johnny Griffith
In the music world there are all sorts of labels for musicians: guitarist, drummer, keyboardist, country artist, pop artist, R&B artist, etc. Then there are those people who transcend any attempt to be put into a box and are constantly evolving their skill and style as they grow.
Allow me to introduce you to Max McRuiz.
Born in Lindale, and raised in Longview, Max inherited a musical past from his grandparents on both sides of his family. Max attended Spring Hill high school where he excelled in the music program. A four-time All Area 1st Chair, and three-time State 1st Chair winner in drums, his passion for music translated into several scholarships and the opportunity to continue his education in music at the collegiate level where he continued to develop skills on several instruments. After studying music education/performance at Kilgore College as well as SFA, Max was a student teacher at Kilgore High School. It was during this time that he realized he probably wasn't destined to be a band director so he started teaching music on the side as a hobby to keep his skills sharp and fresh on his mind.
A veteran of several successful musical projects in the area, Max has recently devoted more time to solo projects and building a new trio for local gigs across the area. I sat down with Max recently for a chat.
Johnny: When did you first start to develop an interest in music?
Max: I developed a love for music at a very young age. My parents would place my crib next to the TV when I was only 8 months old so I could stand up and dance to The California Raisins as they would sing old Motown hits like "Heard it Through The Grapevine" and "Sign Sealed Delivered." My love for music has only grown stronger as the years progressed.
Johnny: You're a multi-instrumentalist. What were you first drawn to, and what do you consider your best instrument at this point in your life?
Max: I started playing drums and guitar around 1999 when my brother bought an old Samick electric guitar and Laney amp and it came pretty easy to me. As the years went on, I picked up the piano and played by ear until college where I had proper instruction on theory and reading sheet music. Although I would admit that the piano is my favorite instrument to play and compose with, I think drums are my forte. I pride myself in the fact that I am a 'Jack of All Trades,' so I try not to become too unbalanced as far as which instrument I am better on.
Johnny: What was your first public performance?
Max: I first took the stage when I was 7 years old for a talent show. I continued doing talent shows throughout school but it wasn't until 2006 when I started a country cover band named Pocket Aces and I started gigging and playing shows. Once in college at SFA, I started my most successful band, Westbound 21, with friends Cody Wayne, Lyndsey Torrez, and Jason Skidmore.
Johnny: You've been involved in several successful local music projects. When did you decide to do more solo work?
Max: In September 2013, I decided to leave Westbound 21 and the big country music scene to play music at my local church. I just started playing solo gigs by myself and with my trio about a year ago. This time around I have the freedom to play exactly what I want without having to stay within the confines of a specific genre or style. My shows have a very wide variety from MoTown to John Mayer to Michael Jackson to Goo Goo Dolls and many more. There is something for everyone.
Johnny: How would you describe your current style?
Max: I would say my current style is easy-listening/Adult contemporary. I play with a loop station so obviously Ed Sheeran has had a big influence on my music.
Johnny: Are you creating much original content or is it primarily covers at this point?
Max: With my last band, we focused a lot on original content but now I just play what moves me. I pick songs for my set that have meaning and are fun to listen to. I play a lot of covers but tend to play them with my own style.
Johnny: About how many gigs a month are you playing at this point?
Max: Between private events, charity gigs, coffee house shows, and big shows with my trio, I play around 3-4 times a month.
Johnny: Is this still in the hobby stage for your or are you looking at a more serious push for a musical career? And if so, what direction would you like to see that path take if up to you?
Max: I have "been there and done that!" My last band played four gigs a week for five years and it burned me out. Now that I am older and have a wife, I enjoy picking and choosing the gigs that I take. Music is an avenue that allows me to express myself but I don't want to ever make it into a "job" again. It takes most of the fun out when you start to try and make a living while attempting to make it big.
Johnny: Anything noteworthy coming up in February or March the readers might catch you at to enjoy your talents?
Max: I've got a couple of gigs coming up in February that will be fun nights.
February 16th (7-9pm) – Bridge 281 Coffee Shop in Longview
February 17th (7:30-10:30pm) –  Central Station in Gladewater
Stay tuned to my Facebook page for other specific dates and times.
Johnny: What has been your best memory so far in your musical career?
Max: December 30, 2013, I got to play at The Dallas Cowboys Stadium for a 30-minute pre-game show. That was a great experience and memory that I will never forget. More recently I got to share the stage with my childhood hero Bryan White a few months ago at The Central Station in Gladewater. That was very surreal and great experience.
Johnny: Besides your own music, what do you listen to currently that gets you excited?
Max: I am a huge fan of Marc Broussard, Ed Sheeran, John Mayer, Dave Barnes, Earth Wind and Fire, Michael Jackson, and Journey to name a few.
Fine Mac McRuiz on the web: