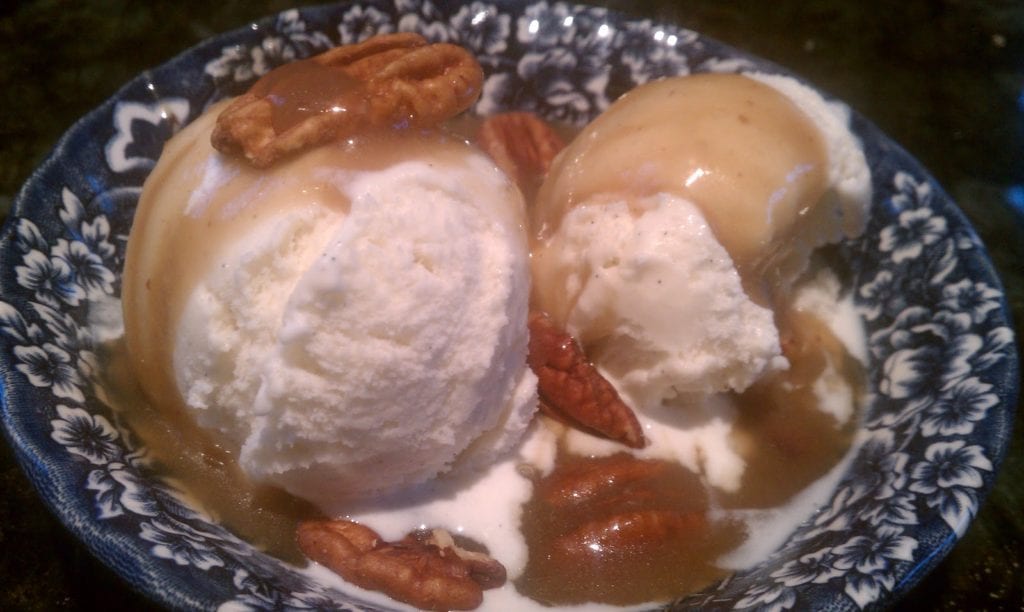 Those of you who aren't familiar with the East Texas Oil Field and think that the term "spudding in" might have something to do with a vegetable, owe it to yourselves to take a side trip to Kilgore, Texas one of these days.  Inauspiciously tucked away in the nearly deepest part of east Texas, Kilgore and surrounding area was the sight of the great oil boom of 1930.  Oh, and spudding in? Why that's the moment of sinking the drill bit into the earth and beginning the search for Mother Earth's hidden riches — oil!  Texas T!  You can learn a whole lot of information about oil by taking a step back in time in the East Texas Oil Museum, located on the campus of Kilgore Junior College.
Compiled by the Docents Guild of the Museum, "Best Cooks of the East Texas Oil Patch" was published in 1991 and printed by Eakin Publications, Inc, and has a great gathering of recipes representative of some the best food you can eat out here in East Texas.  With oil-field-related chapter titles like "Spudding In," "Stoking the Boiler," "Hitting Pay Dirt," "Down the Pipeline," and "Reaping the Royalties," this 214 page book will have you cooking rib-stickin' meals that are just bound to be great!
With vintage black and white photos from the '30s and a brief history of the oil fields, you might find yourself scheduling a trip to the museum to sooner than you anticipated.  Then you can learn more about the time when thousands of people from across the nation and all walks of life flooded into the area looking for work and bringing with them their traditions, their family recipes, and their taste preferences.
From "Old Fashioned Hot Water Cornbread" to "Aunt Laura's Light Rolls," "Easy Mexican Dish" to  "Old Fashioned Chicken and Dumplings," and "Venison Chili" to "Roast Stuffed Opossum," this cookbook is a veritable cornucopia of ethnicities and backgrounds.  And the recipes don't stop with the main course.  There's always room for dessert and "My Mother's Two-Egg Cake," "Cream Parlines," "Mammy's Tea Cakes," "Ginger Cakes," and "Peggy's German Chocolate Pie" will make eating that possum worthwhile.
Neatly tucked away between some of the recipes are some wonderful reminiscents by several of the contributors that add to the color of the book.  For instance, Nell Laird Pederson contributed "Kate Chandler Laird's Lindbergh Pie" with the following notation "My mother, Kate, made this pie at the time Charles Lindbergh flew over the Atlantic – so she named it for Mr. Lindbergh."  And about the Stuffed Opossum? It has the notation "Real oil field fare."  There's even a snappy nod of the cowboy hat to Gussie Nell Davis, the originator of the Kilgore College Rangerettes. If for no other reason, you should pick up this book so you can read all of the anecdotes!
As we begin to enter summertime AND ice cream season, here's a great sounding recipe from this book for "Praline Sauce" you can pour over the top of that big, ol' bowl of Homemade Vanilla Blue Bell© ice cream:  Mix 1 and 1/2 – cups of light brown sugar, 2/3 – cup of light corn syrup and 4 tablespoons of butter in a heavy sauce pan and heat to boiling over a medium heat.  Cool slightly and stir in 2/3 – cup (small can) of evaporated milk.  Blend well and and serve warm over your ice cream.  Store in the refrigerator.  Me? I can't leave a recipe alone!  So I would lightly toast in the oven chopped up pecans and stir into the sauce – yup – more better!