Blog: Dakota's, A Fun Evening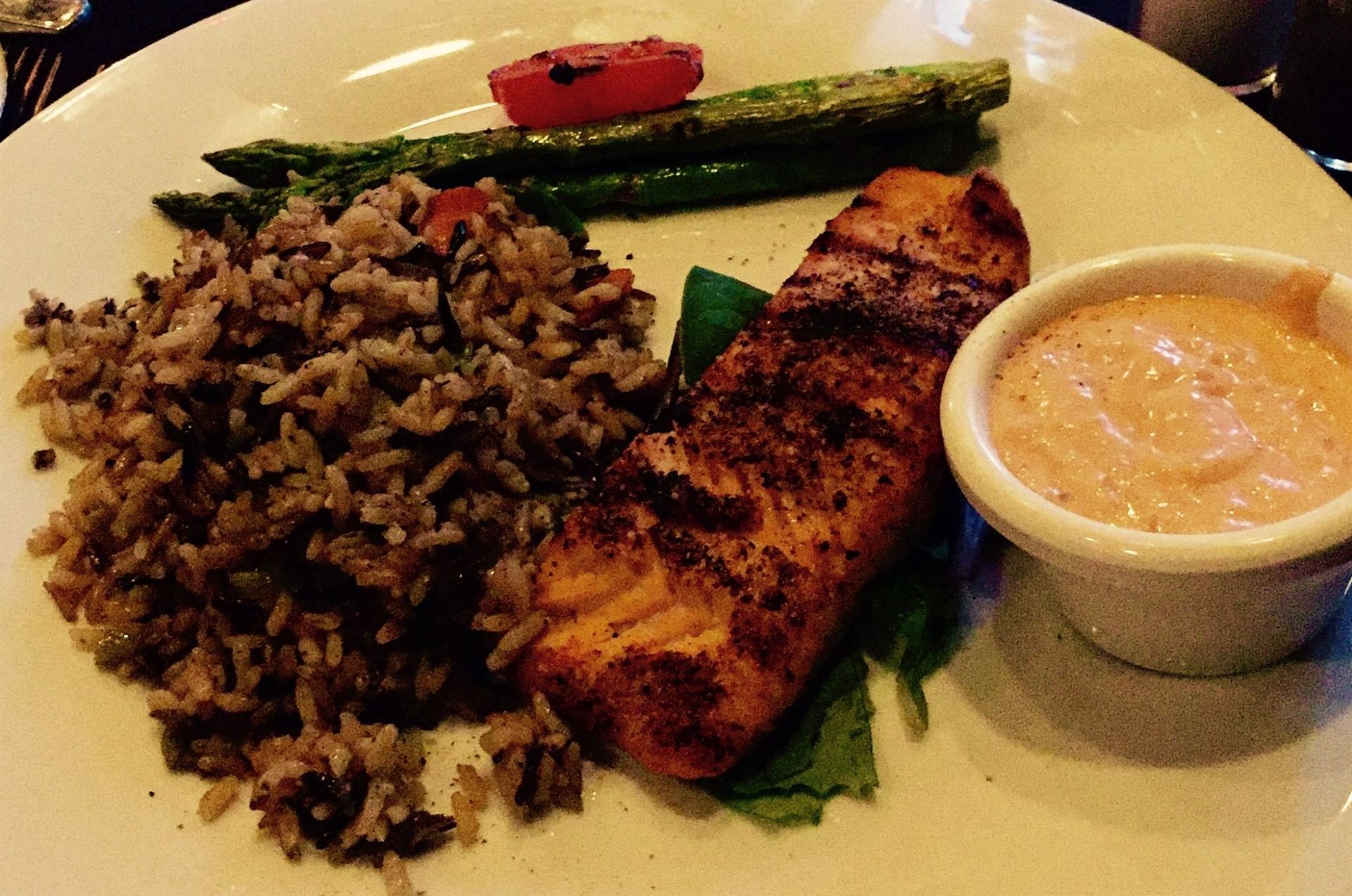 By Anne Payne
First of all I would not consider myself a foodie. The definition of a foodie is a person with a particular interest in food; a gourmet. I am not a gourmet, however I do like to eat, so I am very interested in food.
My husband and I eat out a lot. We have an active social life that requires it. So I am very excited to be writing about food. I hope to cover fancy dinners, as well as your regular every day lunches and I will sample and report on the libations also.
First up I traveled (not so far from my home) to the new location of Dakota's on Old Bullard Road. My friend Nicolette and I decided to meet up for a nice dinner. I know Steve Helmuth and Linda Rudd, they are both really nice folks and Dakotas has been around quite a while, but I am excited because this couple know good entertainment so I figured it would be quite an experience.
We went on a Friday night around 7 p.m., we did not call for a reservation since we were not in a rush. When we met up we were seated immediately.
Now I must say, this is a date restaurant. Nicolette and I kind of chuckled because we felt so much like we were on a date, but we went with it. I ordered one of their signature cocktails, "Cloud Nine" and it was delicious! Sweet and potent just like I like!
First up, a big loaf of artisan bread. They bake it fresh there every day. It was more like a cake it was so big! Crunchy on the outside and soft on the inside – with real butter of course.
The bread did not leave much room for appetizers so we went straight on to the main course. My friend ordered the salmon and I ordered the stuffed flounder. We both thought our dishes were excellent. The fish was flaky and my flounder was stuffed with crab meat and had a lemon butter cream sauce over it with baby shrimp. Nicolette commented that the remoulade sauce was especially good. We both got asparagus which was cooked perfectly. We were able to cut it with a fork and it was not stringy. The side dishes, hers was rice and mine mashed potatoes were average, nothing noteworthy here.
The waiter offered us a nice menu for dessert, but we were both too full from dinner and I must say we were a little scared of our bill. This place is expensive, but again I think it is perfect for a special occasion dinner. Everything tasted great and the atmosphere definitely feels like you are in a large city, very intimate and romantic. If you want to propose or have an anniversary meal, this is for sure the place to go.
If you are looking for an upscale happy hour spot, Dakotas has an excellent bar, which has an extensive menu of wine, beer and cocktails. All your big names in liquor here and they are not playing around, you will actually get a solid drink here. No soft pours. Highly recommend it!
Atmosphere ****
Food ****
Drink *****
Price $$$$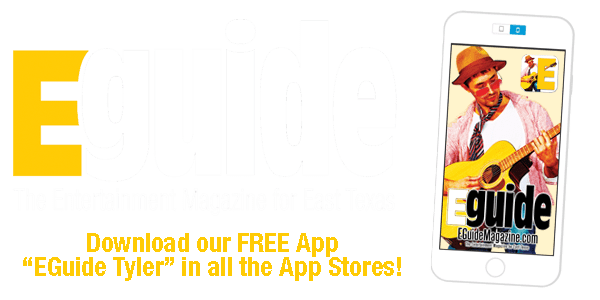 Announcing…Dogtoberfest 2018
Dogtoberfest 2018:
Craft Beer and Cute Puppies Join For a Great Cause
Join the fun with your four-legged best friend October 27th (11am-7pm) at Dogtoberfest 2018!
Held at Juls Event Center, 7212 Old Jacksonville Hwy., Tyler, Dogtoberfest is the culmination of adoptable pets from local animal rescue groups, pet-related vendors, local live bands, restaurants and food trucks and craft breweries.
The Craft Beer tasting will take place indoors in the newly remodeled Juls Event Center!
The ultimate goal of the day is finding forever homes for as many homeless pets as possible.
They are currently seeking vendors, breweries, and more; applications are available online. For more info go to spcaeasttx.com/events/dogtoberfest-2018. If you have questions about the event, contact: marketing@spcaeasttx.com.
7th Annual Butterfly Hope Luncheon, November 1st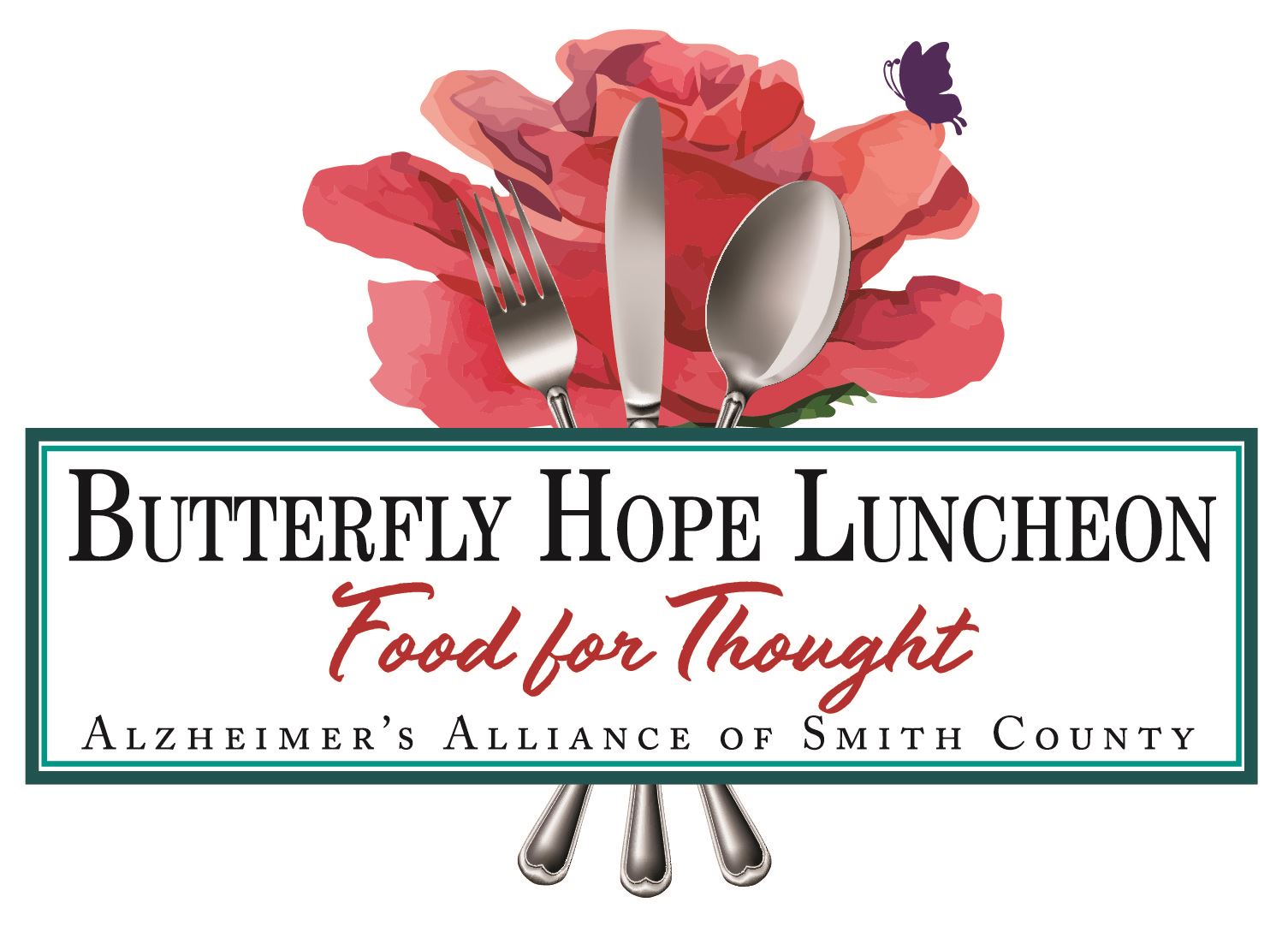 7th Annual Butterfly Hope Luncheon features Madison Cowan, First Winner of the Food Network Series "Chopped"
Thursday, November 1st  at 11:30 am at the Rose Garden Center (420 Rose Park Drive, Tyler), the Alzheimer's Alliance of Smith County will hold it's 7th annual Butterfly Hope Luncheon featuring Madison Cowan, an Alzheimer's Advocate and first winner of the Food Network series Chopped. This annual event benefits the Alzheimer's Alliance of Smith County.
Tickets for the 7th annual Butterfly Hope Luncheon go on sale September 10th for $75 per person. For more info call (903)509-8323 to reserve a seat or visit alzalliance.org.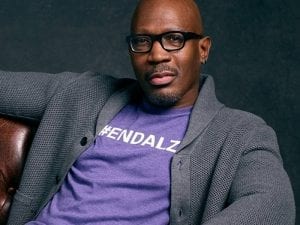 Madison is a hands-on family man, cook, producer and storyteller with roots in London, Jamaica and Detroit. In 2004, after being awarded a four-star rating from The Times as executive chef of Ashbells in London's West End, he established Madison Cowan LLC, a global culinary production company that oversees operations in licensing and consulting, television production and private dining that has reached throughout Africa, Europe, Japan and South America.
Madison has catered to jazz legend Lionel Hampton, singer and human rights activist Odetta, actors Halle Berry, Scarlett Johansson and Anthony Anderson, rapper and poet Mos Def, fashion icon Donna Karan, playwright Lanford Wilson, former NYC Mayor David Dinkins and former President Bill Clinton.
He credits his mother's influence as the springboard to his culinary experience: "She made certain I knew my way round the kitchen and would never depend on anyone for a meal. Sage advice I now impart to my own child."
In 2010 Food Network selected him as a contestant for their hit Primetime series Chopped where he competed and won three consecutive episodes to become the first ever Grand Champion. Following appearances on NBC's Today Show and CBS This Morning, in April of 2012 he was victorious on Iron Chef America's epic Battle Kale and co-starred in BBC America's exciting travel series No Kitchen Required. Madison returned to television in late 2013 as a recurring judge in Food Network's delectable series of chance, Kitchen Casino and currently features on multiple series such as Beat Bobby Flay, Guilty Pleasures, Worst Cooks in America, Chopped Junior and Guy's Grocery Games.
Most notably, Madison's charitable endeavors include advocating on behalf of both the Alzheimer's Association and Alzheimer's NYC in its quest to cure the dementia related disease, serving as culinary council member for Food Bank For New York City, a leader in the movement to end hunger and poverty and signing on with First Lady Michelle Obama's Chefs Move To Schools initiative, which creates partnerships for professional chefs and public schools nationwide with the goal of solving childhood obesity within their communities by collaboratively educating children about food and healthy eating.
At the luncheon, Bishop Strickland will be honored with the Butterfly Hope Award for his steadfast leadership within the Alzheimer's Alliance of Smith County for many years and his passion and commitment to the Alliance. Bishop Strickland has served on the Alliance Board and is now on the Alliance Advisory Council.
Sponsorships are available, please contact the Alliance office for more information. For more information regarding Alzheimer's disease, Alliance programs & services or for volunteer opportunities please visit alzalliance.org.
About the Alzheimer's Alliance of Smith County
Founded in 1982, the Alzheimer's Alliance of Smith County is a local nonprofit organization committed to walking alongside all of those affected by Alzheimer's disease and related dementias. Our services include personal consultations, education and awareness, caregiver support and resources, and brain health advocacy in Smith County.
Fit City Tyler's "Fit Bite Program" Grows
Do you want to eat healthier when you are eating out? Fit City Tyler's "Fit Bite Program" offers a current list of restaurants and their healthy menu options.
Participating restaurants are:
You can go online at fitcitytyler.com/fitbite and click each restaurant to view their menu items that qualify for placement into the "Fit Bite" Menu Recognition Program.
Look for the "Fit Bite" logo on window stickers, menu labels and informational posters. These will highlight the meats, fruits, vegetables and beverage options are prepared using any of these healthier cooking methods: grilled, broiled, baked, steamed, poached, roasted, sautéed or stewed.
​Any restaurant in the Tyler area can join the free "Fit Bite Program." To enroll, go to fitcitytyler.com. For more info email Terrence Ates at TAtes@NETPHD.org.
Fit City Tyler is a community wellness coalition that supports individuals, families, and businesses to create action toward adopting healthy lifestyles. The Fit City Tyler coalition consists of more than 100 local organizations: the media, hospitals, gyms, public and private schools, city and county government, community clinics, public health organizations, non-profits, restaurants, churches, health clubs, fitness gyms, CrossFit boxes, non-profit agencies and numerous community volunteers.