Central Station Brick & Brew: Breathing New Life Into Old Digs
By Johnny Griffith
There's a well known saying about not being able to teach old dogs new tricks, but it certainly didn't mention anything about old buildings or new businesses, and there aren't too many buildings around East Texas older than the one on the corner of Pacific and Main in Downtown Gladewater.
Originally a Texaco Station in the 1930's, the property was a working service station for more than several decades before housing a few different ventures over the next several years. Recently, the address has found some of it's former glory with the Central Station Brick & Brew, a restaurant and music venue that honors much of the building's storied past while giving it a new lease on life. Local businessmen Tim Barnett and Dale Rhodes bought the property just over a year ago and spent most of their time over the next several months overseeing the renovation of the property to house the restaurant.
Now one could say the last thing East Texas needs is another restaurant as it seems as if there is a new one popping up every couple of weeks, but the residents of Gladewater might argue that this is just what the Downtown area needed as an anchor to help kick-start a revitalization of the old business district. Not just another pizza and beer place, some of the unique aspects of Central Station include a true brick oven for fresh, handmade pizzas, locally sourced meats for their burgers like the ½ pound "Station Burger," and more than 32 Texas craft beers at the custom made bar.
In addition to the fantastic menu, when one walks into the business, you are immediately transported back to the 1930's with renovations that bring out much of the original history of the building and keep the service station feel. Though the exterior received a much-needed modern face lift and the inside was completely re-wired, brought up to current code, and renovated with customers in mind, many of the original features can still be seen throughout the restaurant.
Some of the nostalgia includes the original restrooms, which were preserved and restored with vintage tiles; roll-up garage doors were added to the area that now serves as a music room for local and national artists alike; an original parts bin found off-site sitting in a barn and brought back to the location for display; and various car parts, road signs, and other curios adorn the location.
Not simply dwelling on the past, Central Station has some new improvements on the property that allow visitors to enjoy the entire Downtown experience. In addition to the renovations inside, there was an upper deck added over the music room, which allows a panoramic view of the historic Downtown area as well as an outdoor seating patio complete with "patio games" and a convenient view of the stage when the bay doors are rolled up.
The music room is an intimate setting that puts the musicians and audience in close proximity, but attention to detail in the acoustics and sound system allow the diners to enjoy eating while not being blown away. There is music on most Friday and Saturday nights, with many local performers taking the stage including local regulars like the Darrin Morris Band and Sean Berry as well as the occasional Nashville connection from performers like Neal McCoy or John Berry.
Central Station isn't simply a place to grab a bite and a brew; it's a destination for a lazy weekend afternoon, winding down after work on a weekday, or catching music and hanging out with your friends for a few hours on Friday or Saturday nights. Capitalizing on the already laid-back atmosphere of the Downtown area, Central Station encourages wasting away an afternoon on the upper deck, drinking a cold beer, iced tea, or soda, listening to music, and spending time watching the cars and the occasional train roll by.
Within walking distance of the restaurant there are several antique shops, the Gladewater Museum, the Gladewater Opry, and several other shops to occupy your time as you stroll around Downtown, ending back at Central Station about the time the evening entertainment is warming up.
Be sure to visit the bar before taking your seat and peruse the craft beer menu. Some of the taps are even run out of an old car rear end in keeping with the theme. You'll find breweries from all over the state represented as well as several brews from right here in East Texas.
You'll also want to be sure to give the menu some special attention, and take in all of the specialty items like "The Whole Hog," a 12 inch wood fired pizza with house pulled pork, ham, bacon, mozzarella, and topped with a house bbq sauce made with produce from local farmers. If you're more of a burger person, then by all means go for the "Station Burger," a ½ lb burger made with locally sourced, grass fed meat from Iron Farms, seasoned in-house, and served on a southern bun with all the proper accessories and your choice of mayo, mustard, or sriracha sauce and topped with a fried egg, bacon, or cheese.
Finally, make sure you save room for dessert with selections like the "Chocolate Stout Cake," made in-house with #12 Wood Creek Brewery Vanilla Porter, drizzled with a house-made porter chocolate sauce and topped with salted pecans and powdered sugar.
With a great menu, quality staff, and superb location, Central Station is sure to become your next destination point on the weekends. Take the short drive over to Gladewater and step back in time to when things ran a little slower, sit on the patio, and watch the world go by, one song at a time.
The Central Station Brick & Brew is open Thursday 3-10pm, Friday and Saturday 11am-11pm, and Sunday 9am-4pm. It is located at 103 N. Main St., Gladewater.
For more info go to gladewatercentral.com or facebook.com/thecentralstation.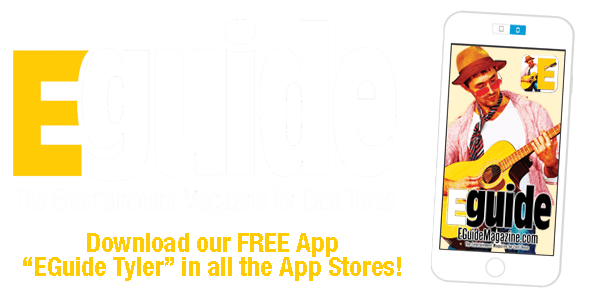 March 29th: Hop to the 17th Annual Twilight Easter Egg Hunt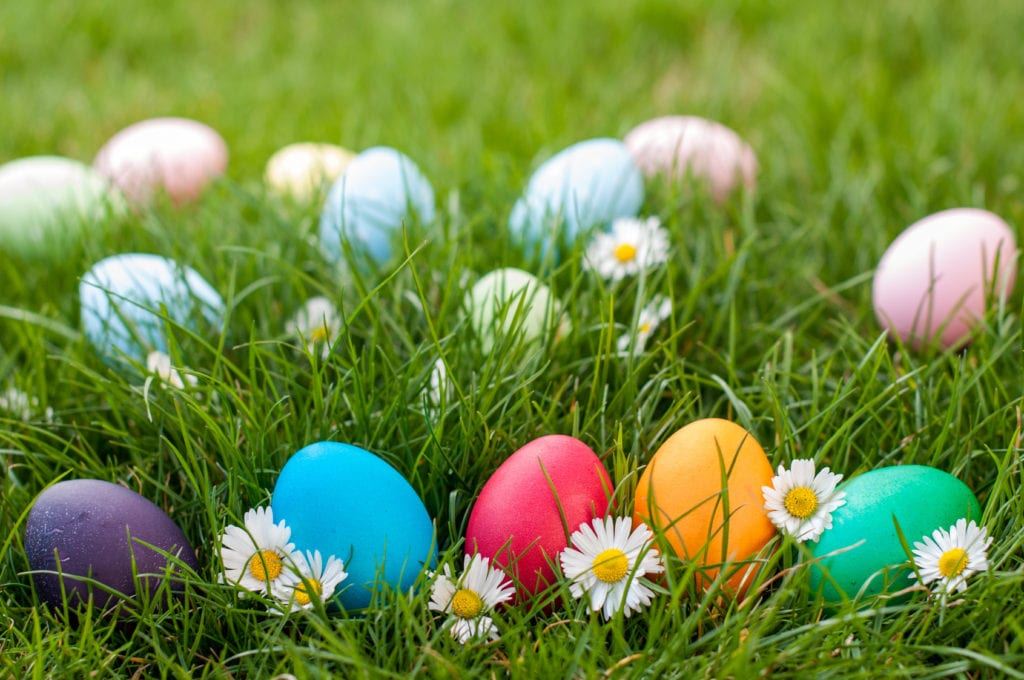 Gather your families and friends and hop to the Tyler Parks and Recreation's 17th Annual Twilight Easter Egg Hunt on Thursday, March 29 at Lindsey Park located at 12557 Spur 344 W. The fun begins at 6:15 p.m. and Easter egg hunts kick off at 6:45pm on the softball fields.
The egg hunts are categorized by age groups: children with special needs at 6:45pm.; children ages 3 to 5 at 7 pm; ages 6 to 8 at 7:20pm.; and ages 9 to 10 at 7:45pm. Hunt times are subject to change depending on circumstance. Only one group at a time will be allowed to hunt. Parents will only be allowed on the field with the special needs hunting group. Lights will remain on during all hunts.
Admission is free, but children should bring their own Easter baskets. The entertainment includes an appearance by the Easter Bunny so bring your cameras to capture the moment. There will also be karaoke, vendor booths and other fun activities. Concessions will be available for a fee.
If you would like to be a sponsor for this event or need more information, call the Glass Recreation Center at (903) 595-7271.

4 Legged Fun: Tyler Museum of Art Adoption Day March 25th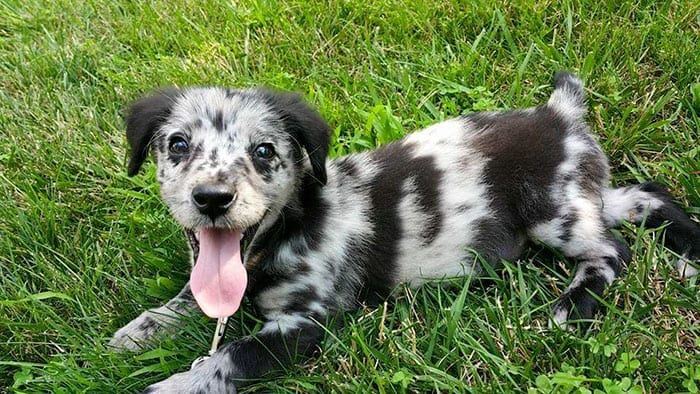 Some Great 4-Legged Fun:
Pooches on the Patio Returns
Join the fun with your four legged friend this month – have some fun and bond with your best friend!
The SPCA of East Texas rescues, fosters, rehabilitates and adopts homeless pets from the community. The SPCA is located at 4517 Old Bullard Rd., Tyler, (903)596-7722, spcaeasttx.com.
Scheduled events are:
March 11th (10am-12 noon) – Hounds & Grounds
will be held at Roost, 3314 Troup Hwy., Tyler. Join the fun on the patio for brunch and coffee and bring your furry friends.
March 15th (6-8pm) Pooches on the Patio
will be at Grub Burger Bar. Bring your furry friends and enjoy a great evening. Grub Burger is located at 6421 S. Broadway, Tyler.
March 25th (1-5pm) – Tyler Museum of Art Adoption Event – Come close out Tyler Museum of Art's "Best Friends II Exhibit" with an SPCA Adoption Event. Come meet our adoptables! Tyler Museum of Art is located at 1300 S. Mahon on the Tyler Jr. College campus.
April 5th-7th: Smith County Medical Society Alliance Book Fair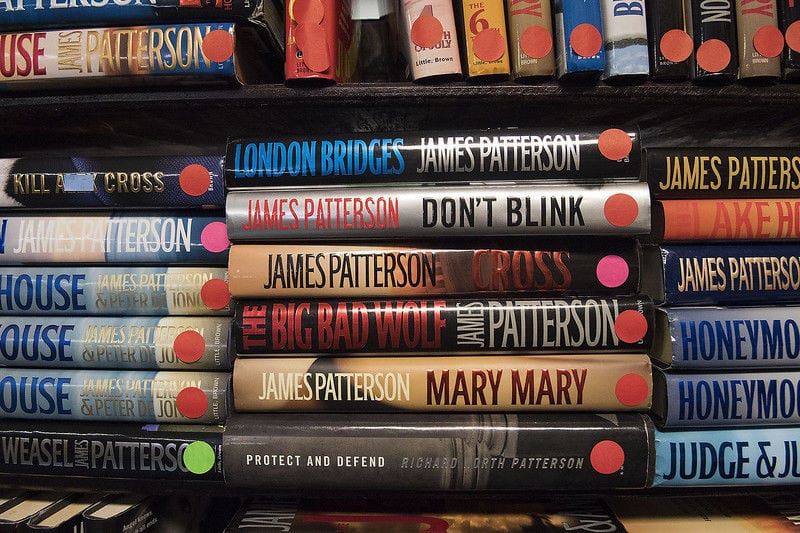 Smith County Medical Society Alliance Book Fair:
Thursday-Saturday, April 5th-7th
The annual Book Fair, the primary fundraiser, began in 1968. A spring and fall sale event, each consisting of a three day sale, gives 75% of net proceeds funds to health career scholarships at Tyler Junior College and the University of Texas at Tyler.
The Smith County Medical Society Alliance Book Fair will be held at 2004 Broussard St., Tyler. The book fair will be held April 5th-7th, 8am-6pm. Only cash and checks are accepted.
"The community looks forward to our sales and anticipates all the great 'deals' and wonderful books they will purchase. We have shoppers from all around the state. We enjoy greeting our seasoned shoppers and meeting new ones as they line up early Thursday morning in anticipation to opening," said Kelly Michaels, current President of SCMSA.
She continues, "'Achieving Dreams' a group of exceptional young adults volunteer every Monday to sort, shelve books, clean, and help with other various jobs. The "Achievers" love working at the Book Fair and show us the meaning of giving back to the community. They are a huge part of Book Fair success."
Now, shoppers have a nicer shopping experience with more room to roam and more books to choose from. There are books for everyone! There are children's books, collector's books, cookbooks, new releases, coffee table books, fiction, non-fiction, hobbies and "How To" books, autobiography and biography, sports, religion, self-help, romance, travel, children's, gardening, history, and much more.
If you would like to donate books, please drop them off at the book shelves outside in the front of the building. Donations can be made any day, at any time. Donated books are brought in daily. For a donation receipt, please leave your name and address information with your donation or call (903)561-1353 to schedule a drop-off.
For additional information visit scmsalliance.com or call Book Fair at (903)561-1353.
We also take monetary donations. If you would like to donate to Book Fair, please see the Donations page at scmsalliance.com. This is a wonderful way to honor or remember a friend or loved one and to further health care education.