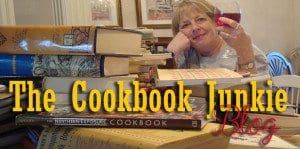 By Gini Rainey
Christmas time equals baking and cooking in most of the kitchens across this country, and our kitchen is no exception.  We used to host an open house every Christmas, but a few years ago decided to cut back to every other year or so.  I think the prep frenzy just got too much to handle, and we're not getting any younger.  That never seemed to stop my mom, though.  She loved a good party, and she loved baking and cooking up the stuff great parties are made of!  I guess that is one of the things that she passed on to me.  There's nothing better than have a great group of friends over and spending some quality time talking, laughing, and eating
It was a few years ago that it occurred to me that my party prep cooking/baking could be broken down into two sections: #1 – balls; and #2 – griddle/grease.  Yesterday was ball day.  I rolled about 6 dozen Swedish meatballs while my husband sauteed them.  Then it was time to roll the Mexican Wedding Cakes, the rum balls, and the peanut butter truffles.  That's a lot of balls!  Tonight we fire up the griddle and the fry daddy to make krumkake and rosettes – which will take care of most of the handmade goodies for our open house next weekend.
So, while I was making a pot of chili this afternoon, I had a thousand and one thoughts running amok in my brain (which is my usual state) and of course, balls were there, just rolling around.  One thought led to another and another (as is my usual state – I have earned the title of Queen of Digression around our house) and I remembered how my uncle normally didn't curse, but his favorite expression was "Balls!"  I'm sure he was referring to all of the hand rolled goodies that our family is famous for!
Less I digress further, I would love to tell you a quick story about my mom.  When we moved to east Texas from Minnesota many, many years ago, one of the things my mom loved to do when we had company from the north was to plan a field trip to Dallas and Neiman-Marcus.  This would always include lunch in the Zodiac Room of N-M.  I can't be sure, but as gregarious as my mom was, there is not a doubt in my mind that she introduced her self to Helen Corbitt, the director of the Neiman-Marcus Restaurants.  In fact, there is some distant, nearly tangible memory of my being introduced to the lovely lady herself by mom.
One of my oldest and treasured cookbooks is "Helen Corbitt's Cookbook" that was a gift to my mom from one of her dear friends, Margaret Harding.  Margaret and my mom grew up together in Fargo and when we moved to Tyler, my great aunt informed mom that Margaret lived here, too.   Mom had lost track of her friend over the years, so you can imagine her surprise to find out we had not only moved to the same town, but also into a house that was only three blocks from Margaret's.  Their friendship re-kindled, and the two of them would join forces at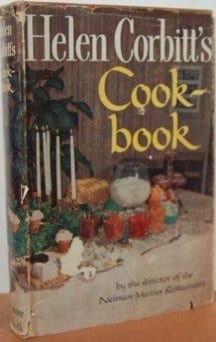 Christmas making and exchanging cookies, candy, and good times with their mutual friends over cups of coffee.
One of the easiest recipes that I made yesterday is Corbett's recipe for rum balls.  Mix together 3 cups of finely crushed vanilla wafers (12 ounce box), 1 cup of powdered sugar, 1-1/2 cups finely chopped nuts, 1-1/2 tablespoons of cocoa, 2 tablespoons of white Karo and 1/2 cup rum (if you prefer bourbon, easy substitution!)  Mix thoroughly and form into small balls.  Roll in powdered sugar and store in a tightly covered container.  These freeze well.
At one of mom's Christmas open houses, she had a candy dish full of these in the living room.  It would seem that one couple brought their 3 small children to the affair, and while all of the adults gathered in the den, the children pretty much had free run of the house. Poor little Stafford had located the candy dish and consumed a large portion of the balls.  He was later found snoozing quite soundly on the sofa.  Moral of the story?  You might want to keep these where the kids can't get into them.  Just sayin'!