Claw Daddy's: Spicing Things Up In Mineola

By Johnny Griffith
Springtime, more than any other season, brings memories of my younger days flooding back. I've always had chronic spring fever and was more prone to skipping class, taking off on road trips, and just generally doing anything where I could soak up the sun waking from its winter slumber. Some of the most memorable of those memories center around crawfish season back in my home state of Louisiana. Spring is synonymous with the rainy season, which in turn meant the Dugdemona would swell and escape its banks bringing with it the promise of pounds upon pounds of the lobster of the swamp. We would skip school on a Friday, spend all day running crawfish traps, and afterwards gather at one of our houses to finish the rites by the boiling of the mudbugs. Crawfish boils always meant lots of food, lots of laughter, and great conversations with friends over a picnic table and perhaps some beer we snuck away from our dads.
Luke Parrish, owner and head Crawdad Wrangler over at Claw Daddy's in Mineola, grew up with many of those same memories, and it's obvious he intended to share those memories with his customers at one of the restaurants at the forefront of Mineola's downtown revival. Born in 1979 in West Monroe, Louisiana, Parrish would travel a path that would eventually lead to downtown Mineola, and the rest is quickly becoming history, but that's a story we thought he could tell better than us.
Johnny: So I've heard there is a great story about how you came to be the proud owner of what is now Claw Daddy's. Would you mind taking us briefly about that day?
Luke: I was working in the IT/oil and gas field and having to travel to find work. I was tired of the travel and having to leave my family and decided to find something locally. One weekend in February we were having a family crawfish boil and decided to bring a few extra sacks of crawfish back to Mineola from Louisiana to sell on my deck in town. That way I could use the profit to pay for the boil we were having. Well, word spread, and I had 150lbs of crawfish sold before I made it in town. The next weekend it was 250. People would pull up to my house and buy them right off the deck. At that point, I knew I was onto something.
The first weekend in March I drove past an ice cream stand located in between two buildings in downtown Mineola. It had a courtyard that would hold 8 picnic tables, I knew it would be perfect. I talked to the owners, and they leased me the spot. I built the picnic tables, brought the facility up to health and fire code, and opened 12 days later. I had about $9,200 dollars saved up at the time. It cost me $8,800 to open with basically no backup plan. Opening night we had a line out the door, and it has been there ever since.
Johnny: You had admittedly no restaurant experience prior to taking over the lease on the ice cream stand that day. Why open a restaurant of all things? Was cooking a hobby prior to then?
Luke: I've always been a part of a cooking family. I learned to cook a little in my late teens, but then fell in love with the kitchen in my early 20's. Cooking has always been my "thing" I guess you could say. I've always had a passion for accommodating, serving, and hosting people. It comes naturally to me to the point that even at dinner parties, I've always wanted to stay one step ahead of the guests. Service comes natural for me.
Johnny: As someone who grew up in the same neck of the woods you're from, the struggle is real to get that real back-home experience. Was it that same type of nostalgia that led you to open Claw Daddy's with the atmosphere you did?
Luke: I basically built a place that would make people feel like they were sitting in a Louisiana backyard. Back home we would bring an ice chest full of beer and eat crawfish on a picnic table, take our time, hang out for a bit, visit, laugh, and eat some more. It's always about the experience, not getting in a hurry, keeping it casual, and just having a good time. I wanted people to feel like they were visiting my house and attending a family-style crawfish boil.
Johnny: What drew you to Mineola?
Luke: Originally because that's where my girlfriend and her family lived, but after that relationship ended, I had the chance to relocate, but I decided to stay here. We are striving for downtown Mineola to have an Austin feel – with live music and people walking around downtown eating and drinking at different establishments.
Johnny: It seems as if the response has been great so far. Has it exceeded your expectations, or did you have an idea of the success you'd enjoy your first year?
Luke: I had no idea it would take off like it did. People really responded well. Good food with great customer service has turned my small venue into something that I could have never predicted.
Johnny: What were some of the immediate challenges you faced as well as some you've faced since then?
Luke: The challenges were all based around being able to scale. It's easy cooking for ten friends at the house, however, taking that same model and scaling it to make a few hundred people feel that way without sacrificing quality, price, or timeliness is a different story. All I knew was that from the beginning, we weren't going to sacrifice quality of service just to make more money. My staff knows service is our game and also knows they don't get many chances when it comes to service. I preach to them from day one: customers don't mind waiting; however, they do mind bad service or errors on their order. So even when there is a line of hungry customers, I always watch and make sure that every customer feels exactly like that: a customer not just a number that we are trying to push through the line with a dollar sign attached to their name.

Johnny: So how did you come up with the boil recipe? Family secret or just trial and error?
Luke: Trial and error. In my opinion, if you want the crawfish meat itself to have the flavor of the boil you have to soak them after cooking them. We have a system that involves six pots of different temperatures that get the crawfish seasoned while not over cooking them. It works well and most importantly it scales well for when we are slow and when we are slammed.
Johnny: What's been your favorite memory so far?
Luke: Two things. First, we had our cash box stolen last year during a festival with about $400 dollars in it. Within two days, my customers replaced all the money that was stolen in the form of donations.
Second, at Thanksgiving last year, I decided to cook a free Thanksgiving meal for the community. Within a few days of announcing it, I had over 40 volunteers to work that day and offers from just as many people to cook food and bring supplies. I think it's a true testament to what we have built in this community.
Johnny: Are there any expansion plans in the near future to accommodate demand?
Luke: Our only options are to build up. We will eventually build a 16-foot deck over the top of our seating that will double our capacity and give customers the experience of rooftop dining.
Johnny: What do you guys serve in the "offseason?"
Luke: Fried fish and seafood – there is no question that we have the best catfish. We hand batter every filet with our own cornmeal based batter and use great quality French fries that stay crunchy all the way through your meal.
We also serve shrimp pasta, which is a crowd favorite.
You can catch Luke Parrish slinging the mudbugs at Claw Daddy's located at 120 Johnson St., Mineola. For more info find them at facebook.com/clawdaddysboiledcrawfish.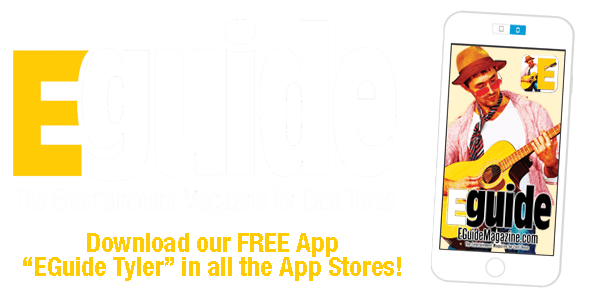 Festival of Fruit: 34th Annual Tomato Fest Saturday, June 9th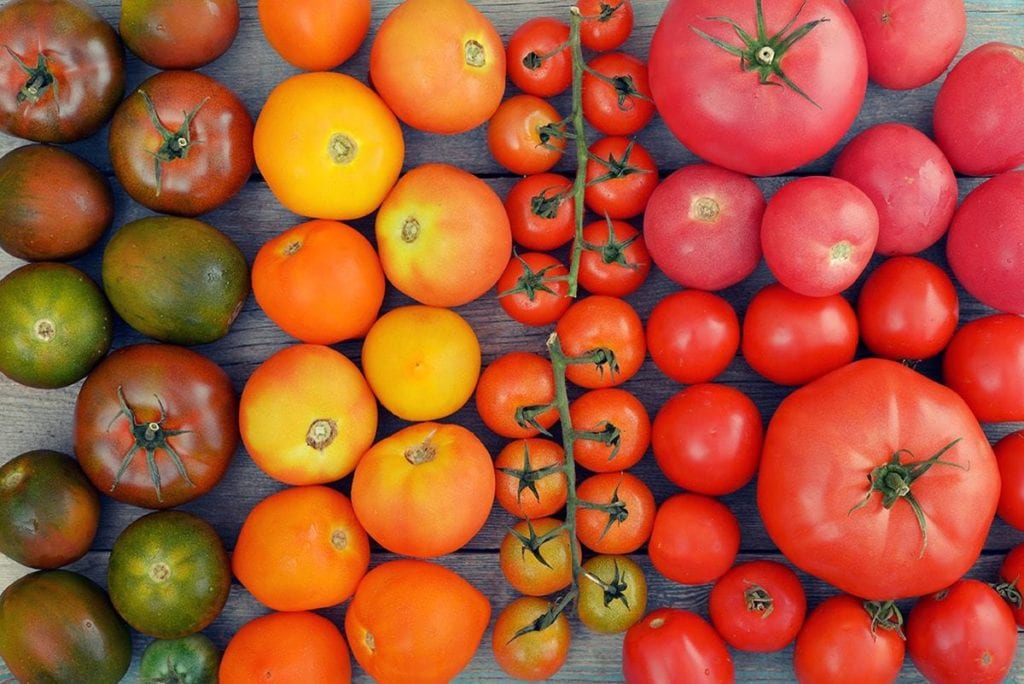 34th Annual Tomato Fest Saturday, June 9
th
Welcome to Jacksonville – home of the best tasting fruit – tomatoes!
Local farmers are busy getting ready for the upcoming 34th Annual Tomato Fest in Jacksonville, Texas by planting acres of the best tastin' tomatoes. Join the celebration Saturday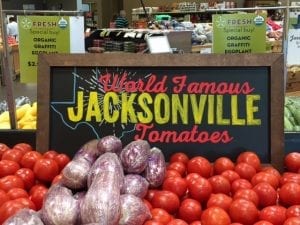 , June 9th in downtown Jacksonville for a BIG day of activities that will be happening all day long. Over 200+ vendors and all kinds of festival food, including the famous fried green tomatoes, Farmers Market, $500 Got Talent Contest, Car Show, Motorcycle Show, Tennis Tournament, Soccer Tournament, Softball Tournament, Entertainment, Kidz Zone, and so much more will cover 5 blocks downtown. Tomato events include Salsa Contest, Tomato Eating and Peeling Contest, Tomato Archery, Tomato Shoot, Best Home Grown Tomato Contest, Tomato Packing Contest and tour the Tomato Shed. Saturday evening, Chili's Street Dance will take place featuring Brian Chance Band and Lady Chazz and the Tramps. 
Activities kick off on Saturday, June 2nd with a 5k run sponsored by All Smiles. Monday, June 4th and Tuesday, June 5th is Family First Clinic's corporate challenge Dodgeball Tournament.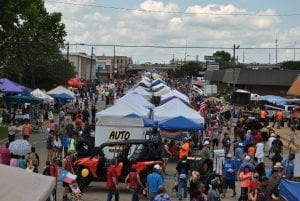 On Wednesday, June 6th, a Gospel Concert sponsored by Whataburger featuring, The Group, will perform at Central Baptist Church. New this year on Thursday, June 8th  is the Farm to Table dinner event that will take place at Castle on the Lake on beautiful Lake Jacksonville and will be catered by Rob Gowin, Sadler's Kitchen & Catering. A 4 Man Scramble takes place at the Cherokee Ranch Golf Club on Friday, June 8th. The final Tomato Fest week celebration ends at Lake Jacksonville with a Ski Show on Sunday, June 10th.
Taste for yourself the best tomatoes and fun festival packed with lots to do for everyone.  For additional information, contact Jacksonville Chamber of Commerce at (903)586-2217, or go to  JacksonvilleTexas.com/Tomato-Fest or Facebook.com/JacksonvilleChamber.
Easton Corbin Headlining 2018 Cattle Barons' Gala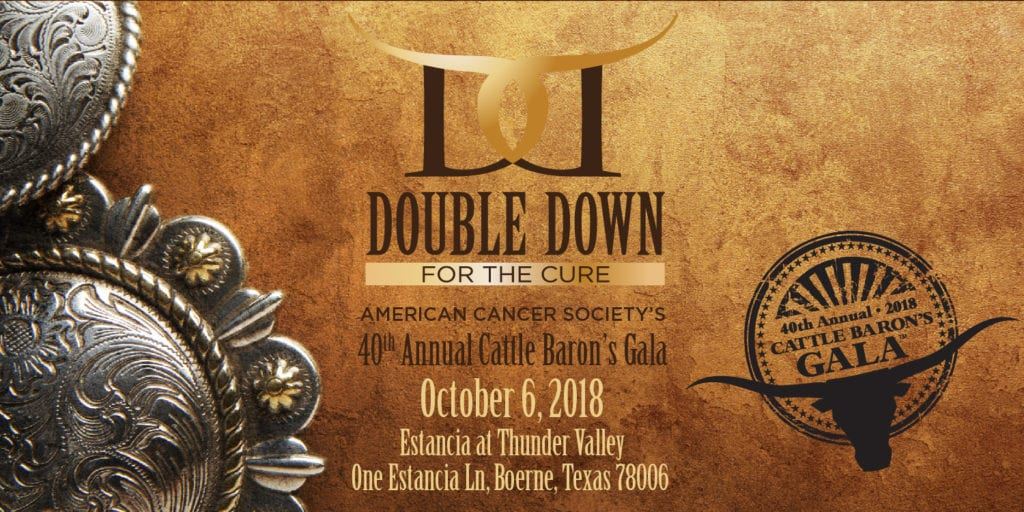 Southern Raised, Southern Strong:
Easton Corbin to Headline
The 2018 American Cancer Society's Tyler Cattle Barons' Gala will be held June 16th at Texas Rose Horse Park, 14078 TX-110, Tyler. Come out and two-step the night away at the "Southern Raised, Southern Strong" Gala that promises to be the highlight of summer!
Easton Corbin is 2018 Cattle Barons' Gala headline. With two No. 1 singles, multiple awards, and nominations, plus performances on some of the biggest stages in the world. Mercury Nashville's Easton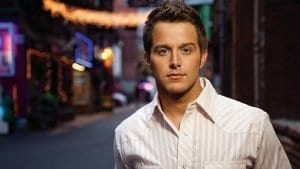 Corbin has made a lasting impression on the country music landscape and is lauded for his traditional country sound, authentic lyrics, and mastery of understatement. American Songwriter says, "Easton Corbin has one of those rare, glorious voices that was just made for singing country music." Guest performance is the Tyler Dudley Band.
There will be lots of food, drinks, silent auctions, vendors and tons of fun. Tickets for $100 will be  available for a drawing to win a 2018 Z71 Cattle Barons' Edition Crew Cab truck. This beautiful truck was donated by Hall Buick GMC. Tickets can be purchased at the American Cancer Society office, all Texas National Bank locations, Cozad Insurance Group, Susan Robinson Fine Jewelry, Citizens National Bank, and Hall Buick GMC. The drawing will be held at this year's Cattle Barons' Gala. The winner does not need to be present to win.
Tickets are $200 per person for general admission and $300 for Barons admission and can be purchased at tylercattlebaronsgala.org.
"Signs of Hope" has been a Cattle Barons' tradition for years. It's an expression of support from local businesses and individuals. This is a special way to honor a loved one by sponsoring a sign that will be uniquely displayed at the entrance of the Texas Rose Horse Park/Brunson Equestrian Center upon entering the 2018 Tyler Cattle Barons' Gala. Sponsors will have their names or company's name individually produced on these prominent signs. Sponsors can join the mission to save lives, celebrate lives, and lead the fight for a world without cancer by purchasing a "Signs Of Hope 2018" by contacting Charlotte Epperson, Signs of Hope Coordinator, at (903)724-3430, 2charlieepperson@gmail.com.
Cancer does not discriminate. For more than a 100 years, The American Cancer Society (ACS) has been] leading the fight to end cancer. With your support, the American Cancer Society has helped usher in an era where more people survive cancer than ever before. By translating research findings into action, ACS has seen a 20% decline in US cancer death rates since the early 1990's.
For more information about the Tyler Cattle Barons' Gala, volunteering at the event, becoming a sponsor, or donation of auction items, contact Cindy Brady at (903)597-1383 or cindy.brady@cancer.org.
July 4th: Freedom Fighters 5K Race and more races!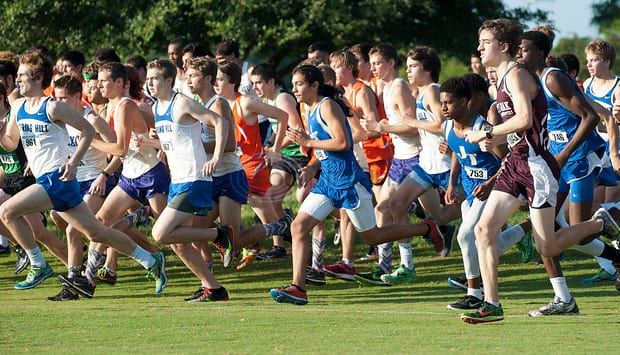 To be listed here is free! Send us info for your event go HERE.
To add a walk, run, or biking event, please send to, eguidemagazine@gmail.com. It is always free to list any event.
July 4th – Freedom Fighter 5K will be held at Bergfeld Park. Registration is currently open at secure.getmeregistered.com/get_information.php?event_id=128684.
September 22nd – Pineywoods Ultra – Run through deep East Texas pine forests on a scenic course underneath towering pines. This diverse, single track course, almost entirely underneath a canopy of 100-foot tall pine timber, will keep you captivated as you navigate rolling hills through rooty and pine needle conditioned trails. Enjoy a post race refreshing swim in the 64-acre spring-fed lake while you rest and recover. As home to the forest race in our eco series, you won't want to miss this unique chance to run with deer through the deep piney wood forests of Eastern Texas. This is a 5k, 10k, 25k, 50k, and 100k. Wind through deep green pine forests on rooty single track while chasing deer and other wildlife. Enjoy the dizzying and majestic pine canopy above as you are shaded on your adventure. Register at ultraexpeditions.com/thepineywoodsultra 
September 29th – ZERO Prostate Cancer Run/Walk features a 5K run/walk, 1 mile walk, Kids' Superhero Dash for Dad, and virtual Snooze for Dudes program. ZERO is proud to partner with Urology Tyler, PA to end prostate cancer. Stick around for the family-friendly post-race celebration. Run/walk participants will receive tech shirts, free food and prizes, and the opportunity to connect with others who are impacted by prostate cancer. To register, go to support.zerocancer.org.
October 13th – 2018 Corkscrew Half will be held at Kiepersol Winery, 3933 FM 344 in Bullard. Register by e-mailing itri365meredith@gmail.com.
November 10th – Salute to Service 5K
will be held in Whitehouse. More details to come.
December 2nd – 2018 Tyler Half Marathon & 5K – This event will give athletes a tour unlike any other through the Rose City of Tyler, Texas. The event will start and finish from TB Butler Fountain Square in the center of downtown Tyler, Texas. More information can be found at tylerhalf.events and be sure to follow The Tyler Half Marathon & 5K on facebook.com/events/1565352873583566/