Claw Daddy's: Spicing Things Up In Mineola

By Johnny Griffith
Springtime, more than any other season, brings memories of my younger days flooding back. I've always had chronic spring fever and was more prone to skipping class, taking off on road trips, and just generally doing anything where I could soak up the sun waking from its winter slumber. Some of the most memorable of those memories center around crawfish season back in my home state of Louisiana. Spring is synonymous with the rainy season, which in turn meant the Dugdemona would swell and escape its banks bringing with it the promise of pounds upon pounds of the lobster of the swamp. We would skip school on a Friday, spend all day running crawfish traps, and afterwards gather at one of our houses to finish the rites by the boiling of the mudbugs. Crawfish boils always meant lots of food, lots of laughter, and great conversations with friends over a picnic table and perhaps some beer we snuck away from our dads.
Luke Parrish, owner and head Crawdad Wrangler over at Claw Daddy's in Mineola, grew up with many of those same memories, and it's obvious he intended to share those memories with his customers at one of the restaurants at the forefront of Mineola's downtown revival. Born in 1979 in West Monroe, Louisiana, Parrish would travel a path that would eventually lead to downtown Mineola, and the rest is quickly becoming history, but that's a story we thought he could tell better than us.
Johnny: So I've heard there is a great story about how you came to be the proud owner of what is now Claw Daddy's. Would you mind taking us briefly about that day?
Luke: I was working in the IT/oil and gas field and having to travel to find work. I was tired of the travel and having to leave my family and decided to find something locally. One weekend in February we were having a family crawfish boil and decided to bring a few extra sacks of crawfish back to Mineola from Louisiana to sell on my deck in town. That way I could use the profit to pay for the boil we were having. Well, word spread, and I had 150lbs of crawfish sold before I made it in town. The next weekend it was 250. People would pull up to my house and buy them right off the deck. At that point, I knew I was onto something.
The first weekend in March I drove past an ice cream stand located in between two buildings in downtown Mineola. It had a courtyard that would hold 8 picnic tables, I knew it would be perfect. I talked to the owners, and they leased me the spot. I built the picnic tables, brought the facility up to health and fire code, and opened 12 days later. I had about $9,200 dollars saved up at the time. It cost me $8,800 to open with basically no backup plan. Opening night we had a line out the door, and it has been there ever since.

Johnny: You had admittedly no restaurant experience prior to taking over the lease on the ice cream stand that day. Why open a restaurant of all things? Was cooking a hobby prior to then?
Luke: I've always been a part of a cooking family. I learned to cook a little in my late teens, but then fell in love with the kitchen in my early 20's. Cooking has always been my "thing" I guess you could say. I've always had a passion for accommodating, serving, and hosting people. It comes naturally to me to the point that even at dinner parties, I've always wanted to stay one step ahead of the guests. Service comes natural for me.
Johnny: As someone who grew up in the same neck of the woods you're from, the struggle is real to get that real back-home experience. Was it that same type of nostalgia that led you to open Claw Daddy's with the atmosphere you did?
Luke: I basically built a place that would make people feel like they were sitting in a Louisiana backyard. Back home we would bring an ice chest full of beer and eat crawfish on a picnic table, take our time, hang out for a bit, visit, laugh, and eat some more. It's always about the experience, not getting in a hurry, keeping it casual, and just having a good time. I wanted people to feel like they were visiting my house and attending a family-style crawfish boil.
Johnny: What drew you to Mineola?
Luke: Originally because that's where my girlfriend and her family lived, but after that relationship ended, I had the chance to relocate, but I decided to stay here. We are striving for downtown Mineola to have an Austin feel – with live music and people walking around downtown eating and drinking at different establishments.
Johnny: It seems as if the response has been great so far. Has it exceeded your expectations, or did you have an idea of the success you'd enjoy your first year?
Luke: I had no idea it would take off like it did. People really responded well. Good food with great customer service has turned my small venue into something that I could have never predicted.
Johnny: What were some of the immediate challenges you faced as well as some you've faced since then?
Luke: The challenges were all based around being able to scale. It's easy cooking for ten friends at the house, however, taking that same model and scaling it to make a few hundred people feel that way without sacrificing quality, price, or timeliness is a different story. All I knew was that from the beginning, we weren't going to sacrifice quality of service just to make more money. My staff knows service is our game and also knows they don't get many chances when it comes to service. I preach to them from day one: customers don't mind waiting; however, they do mind bad service or errors on their order. So even when there is a line of hungry customers, I always watch and make sure that every customer feels exactly like that: a customer not just a number that we are trying to push through the line with a dollar sign attached to their name.
Johnny: So how did you come up with the boil recipe? Family secret or just trial and error?
Luke: Trial and error. In my opinion, if you want the crawfish meat itself to have the flavor of the boil you have to soak them after cooking them. We have a system that involves six pots of different temperatures that get the crawfish seasoned while not over cooking them. It works well and most importantly it scales well for when we are slow and when we are slammed.
Johnny: What's been your favorite memory so far?
Luke: Two things. First, we had our cash box stolen last year during a festival with about $400 dollars in it. Within two days, my customers replaced all the money that was stolen in the form of donations.
Second, at Thanksgiving last year, I decided to cook a free Thanksgiving meal for the community. Within a few days of announcing it, I had over 40 volunteers to work that day and offers from just as many people to cook food and bring supplies. I think it's a true testament to what we have built in this community.
Johnny: Are there any expansion plans in the near future to accommodate demand?
Luke: Our only options are to build up. We will eventually build a 16-foot deck over the top of our seating that will double our capacity and give customers the experience of rooftop dining.
Johnny: What do you guys serve in the "offseason?"
Luke: Fried fish and seafood – there is no question that we have the best catfish. We hand batter every filet with our own cornmeal based batter and use great quality French fries that stay crunchy all the way through your meal.
We also serve shrimp pasta, which is a crowd favorite.
You can catch Luke Parrish slinging the mudbugs at Claw Daddy's located at 120 Johnson St., Mineola. For more info find them at facebook.com/clawdaddysboiledcrawfish.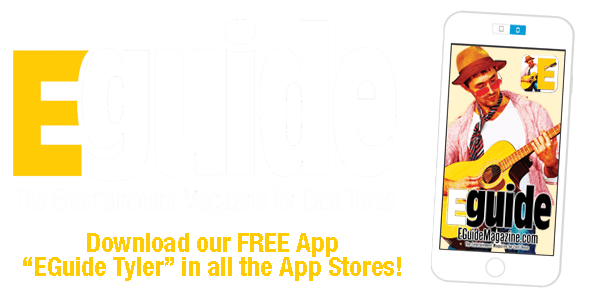 March 29th: Hop to the 17th Annual Twilight Easter Egg Hunt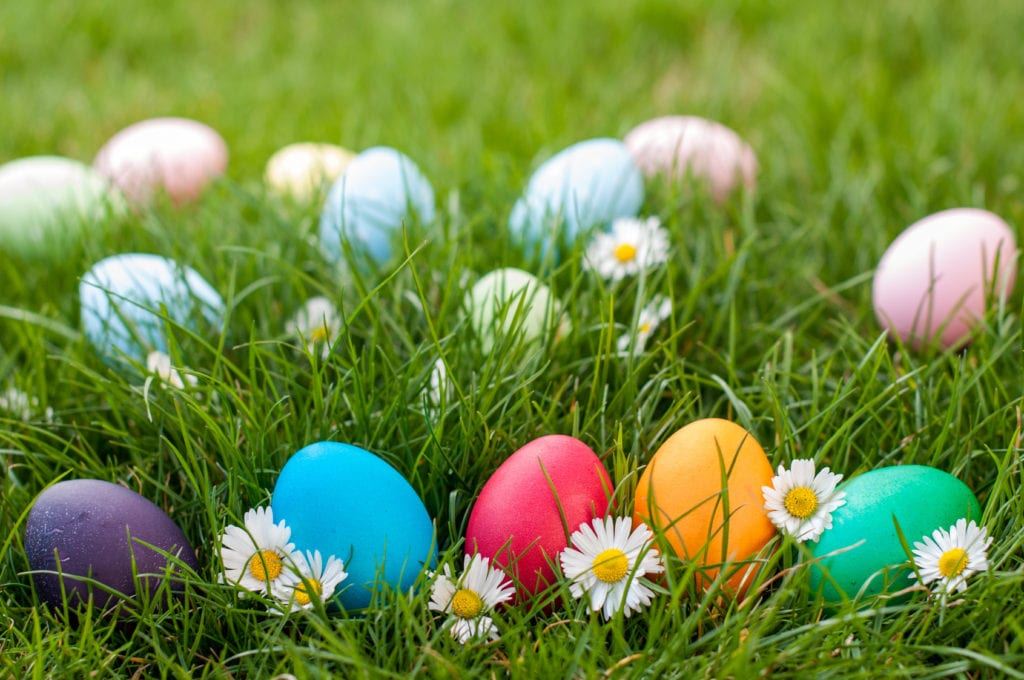 Gather your families and friends and hop to the Tyler Parks and Recreation's 17th Annual Twilight Easter Egg Hunt on Thursday, March 29 at Lindsey Park located at 12557 Spur 344 W. The fun begins at 6:15 p.m. and Easter egg hunts kick off at 6:45pm on the softball fields.
The egg hunts are categorized by age groups: children with special needs at 6:45pm.; children ages 3 to 5 at 7 pm; ages 6 to 8 at 7:20pm.; and ages 9 to 10 at 7:45pm. Hunt times are subject to change depending on circumstance. Only one group at a time will be allowed to hunt. Parents will only be allowed on the field with the special needs hunting group. Lights will remain on during all hunts.
Admission is free, but children should bring their own Easter baskets. The entertainment includes an appearance by the Easter Bunny so bring your cameras to capture the moment. There will also be karaoke, vendor booths and other fun activities. Concessions will be available for a fee.
If you would like to be a sponsor for this event or need more information, call the Glass Recreation Center at (903) 595-7271.

4 Legged Fun: Tyler Museum of Art Adoption Day March 25th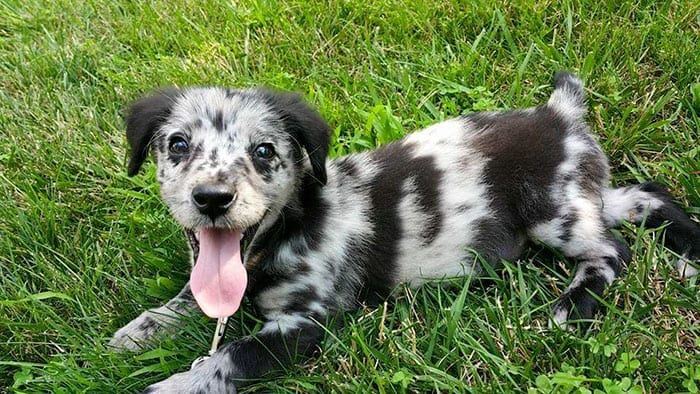 Some Great 4-Legged Fun:
Pooches on the Patio Returns
Join the fun with your four legged friend this month – have some fun and bond with your best friend!
The SPCA of East Texas rescues, fosters, rehabilitates and adopts homeless pets from the community. The SPCA is located at 4517 Old Bullard Rd., Tyler, (903)596-7722, spcaeasttx.com.
Scheduled events are:
March 11th (10am-12 noon) – Hounds & Grounds
will be held at Roost, 3314 Troup Hwy., Tyler. Join the fun on the patio for brunch and coffee and bring your furry friends.
March 15th (6-8pm) Pooches on the Patio
will be at Grub Burger Bar. Bring your furry friends and enjoy a great evening. Grub Burger is located at 6421 S. Broadway, Tyler.
March 25th (1-5pm) – Tyler Museum of Art Adoption Event – Come close out Tyler Museum of Art's "Best Friends II Exhibit" with an SPCA Adoption Event. Come meet our adoptables! Tyler Museum of Art is located at 1300 S. Mahon on the Tyler Jr. College campus.
April 5th-7th: Smith County Medical Society Alliance Book Fair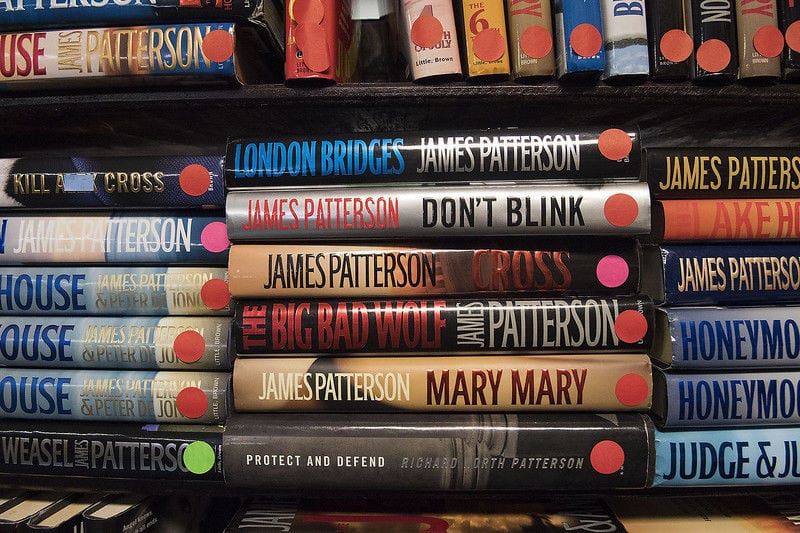 Smith County Medical Society Alliance Book Fair:
Thursday-Saturday, April 5th-7th
The annual Book Fair, the primary fundraiser, began in 1968. A spring and fall sale event, each consisting of a three day sale, gives 75% of net proceeds funds to health career scholarships at Tyler Junior College and the University of Texas at Tyler.
The Smith County Medical Society Alliance Book Fair will be held at 2004 Broussard St., Tyler. The book fair will be held April 5th-7th, 8am-6pm. Only cash and checks are accepted.
"The community looks forward to our sales and anticipates all the great 'deals' and wonderful books they will purchase. We have shoppers from all around the state. We enjoy greeting our seasoned shoppers and meeting new ones as they line up early Thursday morning in anticipation to opening," said Kelly Michaels, current President of SCMSA.
She continues, "'Achieving Dreams' a group of exceptional young adults volunteer every Monday to sort, shelve books, clean, and help with other various jobs. The "Achievers" love working at the Book Fair and show us the meaning of giving back to the community. They are a huge part of Book Fair success."
Now, shoppers have a nicer shopping experience with more room to roam and more books to choose from. There are books for everyone! There are children's books, collector's books, cookbooks, new releases, coffee table books, fiction, non-fiction, hobbies and "How To" books, autobiography and biography, sports, religion, self-help, romance, travel, children's, gardening, history, and much more.
If you would like to donate books, please drop them off at the book shelves outside in the front of the building. Donations can be made any day, at any time. Donated books are brought in daily. For a donation receipt, please leave your name and address information with your donation or call (903)561-1353 to schedule a drop-off.
For additional information visit scmsalliance.com or call Book Fair at (903)561-1353.
We also take monetary donations. If you would like to donate to Book Fair, please see the Donations page at scmsalliance.com. This is a wonderful way to honor or remember a friend or loved one and to further health care education.