Co.Work: Let's Work Together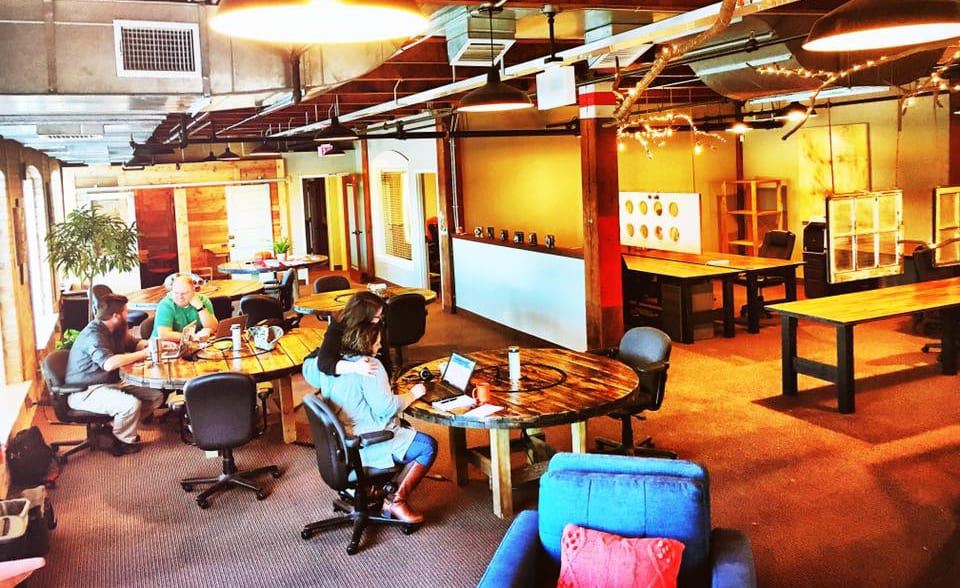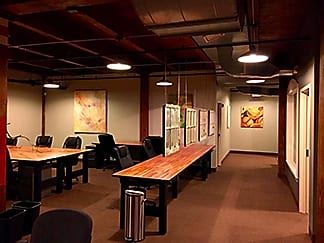 By Johnny Griffith
Work. All of us have to do it at some point, and whatever work you do, it probably goes faster, feels better, with more productivity if you have a good space to work in, and quality people to fill that space with. Unfortunately for some startups, small businesses, and non-traditional occupations it's hard to find a good space to work in, at an economically practical cost, especially if you want to be somewhere close to other professionals, creative thinkers, or entrepreneurs in hopes of networking, collaborating, or generally just having someone to break up the monotony at times.
Seeing a need to be filled, native East Texas business owners Blake and Susan Moser, along with Joshua and Corrie Ebright, transplanted entrepreneurs who got to Texas as fast as they could, decided to merge two great components for success: great people and a great space. Combining those ingredients at a price that is cost effective for just about every budget, from startup to artist, to budding tech mogul, to remote worker looking for a break from the cubicle. Located in the heart of the bustling downtown area, Co.Work is billed as Tyler's first coworking facility and offers it's members all the amenities of a Silicon Valley style work space right here in East Texas.
We sat down with the team to find out more about "coworking" and Co.Work for EGuide.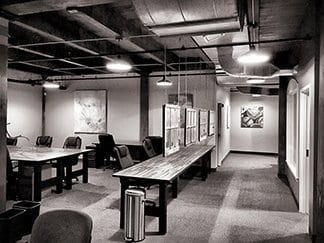 Johnny: So, in your own words, what is coworking in a nutshell?
Co.Work: Coworking is a shared office space that allows people to pay a monthly membership for the amount of time, space, and amenities needed rather than signing a long-term lease like traditional tenants of commercial real estate. Along with membership comes access to desks, lounge area, conference rooms, and all the snacks and drinks you need to remain as productive as possible. The open, shared office environment creates a community – and from this community comes collaborative conversations and business initiatives.
Johnny: Co.Work is advertised as "Tyler's first coworking center." At first glance this seems like something you'd find in Austin, San Francisco, or Boston. When did the idea first hit you that this could be something that Tyler needed and that it could succeed?
Co.Work: Blake's recruiting company has eight local team members that work virtually from their home offices. Periodically we like to meet at restaurants and at each other's homes; at times we thought an office would enhance our business, but it never made sense to take on an expensive lease. Blake has a strong interest in tech startups, and he noticed many began by collaborating in coworking centers. In mid 2014, he took note of one coworking company, WeWork, that was gaining momentum in large metropolitan areas and thought the concept would work well in smaller communities as well, and specifically wanted his team to benefit from a share office space like this in Tyler.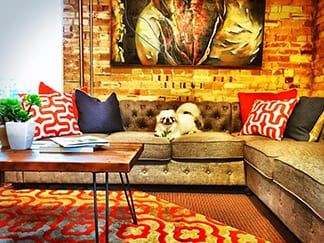 Johnny: What experience are you hoping for a new member the first time they walk through the doors?
Co.Work: We want it to be like walking into a great coffee shop, with plenty of available seating and being torn between striking up a conversation with someone you find interesting or putting on your headphones for some alone work time.
Johnny: What were some of the logistical challenges leading up to opening?
Co.Work: The first challenge was finding the right location. We needed it to be affordable for the amount of space, doesn't need much work, plenty of parking access, and something that felt like a fun place to work.
Johnny: Give me an overview of what Co.Work offers it's members.
Co.Work: There are four packages to choose from: $49 per month for 8 hours of coworking space per week, $149 unlimited access to coworking space, $249 for dedicated desk, and private offices, which are priced based upon the client's needs. Non-members can rent the conference room for 2 hours for $50.
Johnny: What are the benefits for working in a "shared" space as opposed to a traditional office setting, beyond the obvious economic benefits?
Co.Work: While economics do play a part, the greatest value of coworking is the community that it creates, the information exchange that happens within, and the organic networking that naturally occurs when people work together. Work is to coworking what golf is to a country club; it's the excuse to physically join others but not the most important element of why people become members and come back, networking and community are.

Johnny: Have you seen a typical member that is your frequent occupant, or have you seen this appealing to a broad demographic coming through the doors?
Co.Work: The ages of our membership range from mid-20's to early 60's, so a target demographic escapes us. That said, the mindset of our frequent users is what draws them to coworking. Nearly every one of them freely think, share, and dream.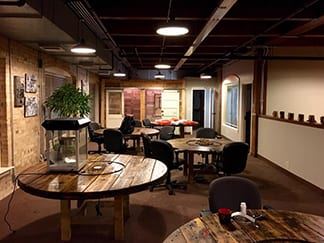 Johnny: How has the response been so far?
Co.Work: The response has been great thus far with 30+ regular members and an additional 15+ who utilize the space occasionally on an as-needed basis. We are very proud of the community we have built and our members are its heartbeat.
Johnny: According to the website, part of Co.Work's philosophy is to build a collaborative community, through not just work, but non-work settings as well. What are some of the ideas for that aspect, moving forward?
Co.Work: Our philosophy is grounded in the belief that life can be something that happens while you're at work. We allow civic and special interest groups to use our space after hours for meetings and mixers, plus we are planning to begin "speed networking" events, weekly "lunch and learn" presentations, food and beverage tastings for new local businesses, and events to highlight the arts.
Johnny: Do you have any concrete goals for your first year and is it too early to be asking, "What's next?"
Co.Work: The only goals we had on the day we opened were to build our community and learn from the process of doing so. We have learned many things in the past three months since opening – most notable of which is just how much we underestimated the need for such a space in Tyler. This realization leads us to logically conclude that countless other communities will also benefit by having their own Co.Work. What community is next we can't say, but we assure you there will be others in 2017.
Co.Work is located at 112 E. Line St. Ste. 204, Tyler. For more info call (903)600-0304 or go to co.work or facebook.com/coworktyler.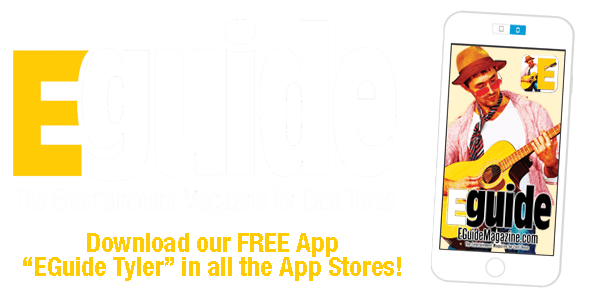 May 19th: "Nut Job 2, Nutty by Nature" Movie Nights at Bergfeld Park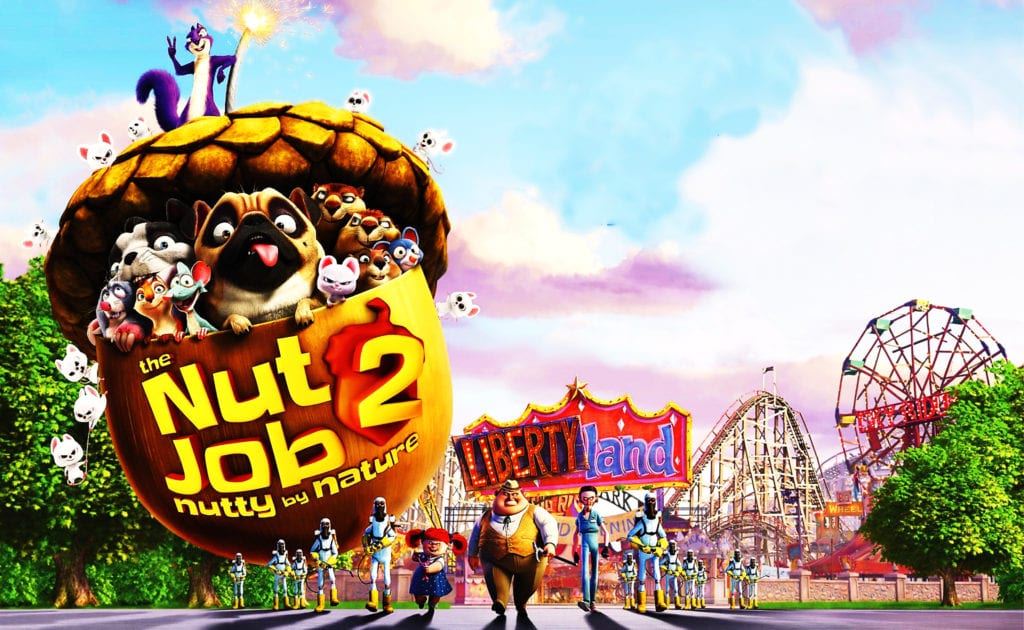 Free Family Movies in the Park
Free family movies kick off this month at the recently remodeled Bergfeld Amphitheater, 1501 S. Broadway, Tyler. Bring a lawn chair if you want or blanket for an evening under the stars. All movies are on Saturdays at 8pm. Admission is free and open to the public.
May 5th – "LaLa Land" Date Night Movie

May 12th – "Emoji Movie"

May 19th – "Nut Job 2, Nutty by Nature"
In case of inclement weather, movies will be rescheduled. For more info call (903)595-7271 or go to cityoftyler.org.
Festival of Fruit: 34th Annual Tomato Fest Saturday, June 9th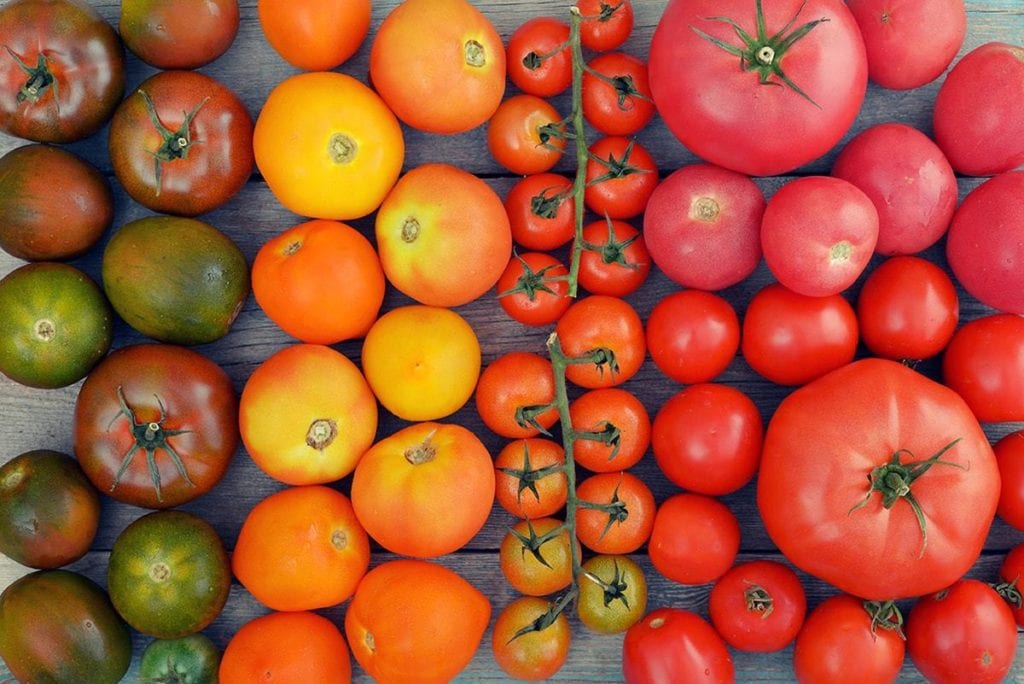 34th Annual Tomato Fest Saturday, June 9
th
Welcome to Jacksonville – home of the best tasting fruit – tomatoes!
Local farmers are busy getting ready for the upcoming 34th Annual Tomato Fest in Jacksonville, Texas by planting acres of the best tastin' tomatoes. Join the celebration Saturday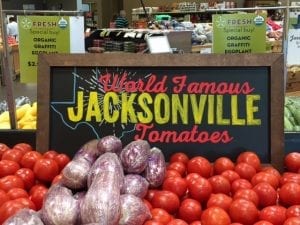 , June 9th in downtown Jacksonville for a BIG day of activities that will be happening all day long. Over 200+ vendors and all kinds of festival food, including the famous fried green tomatoes, Farmers Market, $500 Got Talent Contest, Car Show, Motorcycle Show, Tennis Tournament, Soccer Tournament, Softball Tournament, Entertainment, Kidz Zone, and so much more will cover 5 blocks downtown. Tomato events include Salsa Contest, Tomato Eating and Peeling Contest, Tomato Archery, Tomato Shoot, Best Home Grown Tomato Contest, Tomato Packing Contest and tour the Tomato Shed. Saturday evening, Chili's Street Dance will take place featuring Brian Chance Band and Lady Chazz and the Tramps. 
Activities kick off on Saturday, June 2nd with a 5k run sponsored by All Smiles. Monday, June 4th and Tuesday, June 5th is Family First Clinic's corporate challenge Dodgeball Tournament.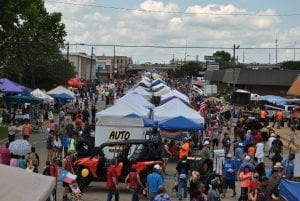 On Wednesday, June 6th, a Gospel Concert sponsored by Whataburger featuring, The Group, will perform at Central Baptist Church. New this year on Thursday, June 8th  is the Farm to Table dinner event that will take place at Castle on the Lake on beautiful Lake Jacksonville and will be catered by Rob Gowin, Sadler's Kitchen & Catering. A 4 Man Scramble takes place at the Cherokee Ranch Golf Club on Friday, June 8th. The final Tomato Fest week celebration ends at Lake Jacksonville with a Ski Show on Sunday, June 10th.
Taste for yourself the best tomatoes and fun festival packed with lots to do for everyone.  For additional information, contact Jacksonville Chamber of Commerce at (903)586-2217, or go to  JacksonvilleTexas.com/Tomato-Fest or Facebook.com/JacksonvilleChamber.
May 20th: Pooches on The Patio!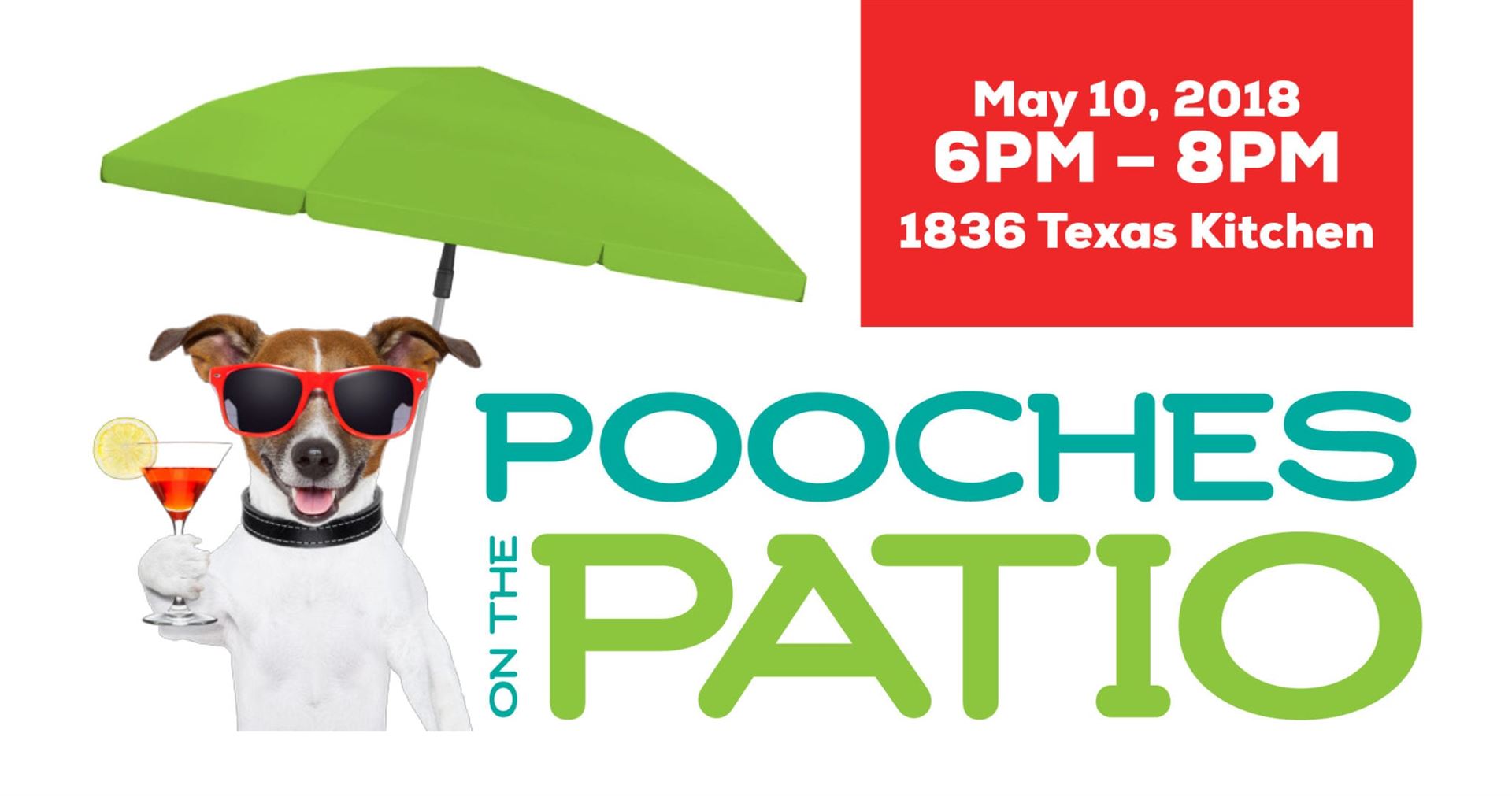 Pooches on the Patio at 1836 Texas Kitchen This Month
Join the fun with your four legged friend best friend this month!
The SPCA of East Texas rescues, fosters, rehabilitates, and adopts homeless pets from the community. The SPCA is located at 4517 Old Bullard Rd., Tyler, (903)596-7722, spcaeasttx.com. Scheduled events are:
May 10th (6-8pm) – Pooches on the Patio
will be at 1836 Texas Kitchen, 2467 Crow Rd., Tyler. Bring your furry friends and enjoy a great evening.
May 20th (10am-12 noon) – Hounds & Grounds
will be held  at Cork Food & Drink, 109 E. Grande Blvd, Tyler. Bring your fluffy, four legged friends, and join good company for brunch and coffee.
Let the SPCA help you find the perfect forever friend! For dogs and cats that are available for adoption, go to spcaeasttx.com. The SPCA is open Tuesday-Friday 10am-5pm and Saturday 10am-4pm. The SPCA of East Texas is dedicated to improving the lives of animals, alleviate their suffering, and elevate their status in society. "Our goal is to find the perfect pet for your lifestyle and household. All our dogs reside in foster homes until their forever family is found. We invite you to stop by our Adoption Center to meet our Adoption Team and discuss the type of pet you are looking for. On Saturdays, you can also meet some of our wonderful dogs in person."