Cody Daniel: A Simple Choice, Family First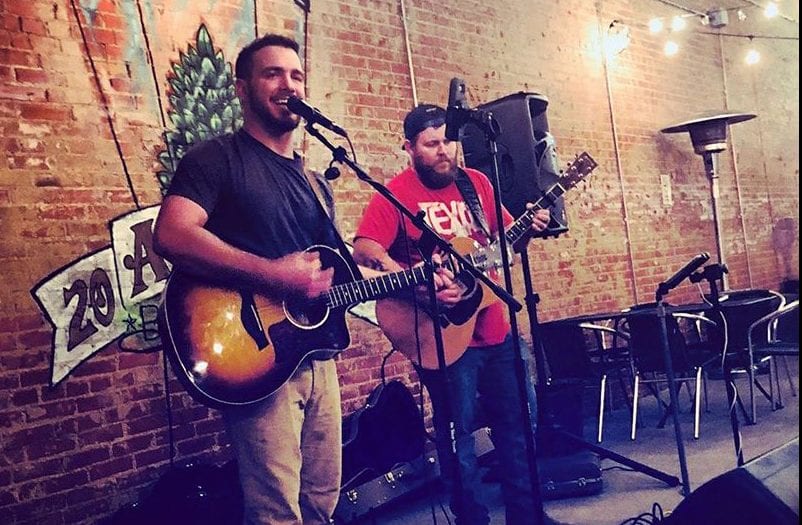 Cody Daniel: A Simple Choice, Family First
By Johnny Griffith
The life of a musician, committed to performing live, is a tricky one. Very few are fortunate enough to be able to just rely on music to make ends meet. The rest are forced to juggle several chainsaws at once, (i.e. family, work, music, family) in order to do what they love a few times a month. It's a challenging path that many have stumbled on while walking, yet for Kaufman singer-songwriter Cody Daniel, the choice was, and still is, simple: family first.
Born and raised just outside Terrell, Texas, in the community of College Mound, the 24-year-old Cody Daniel, graduated from Terrell High School where he played football, tuba in the marching band, and bass in the jazz band. He started playing guitar around his sophomore year and picked up singing right before his junior year. After a couple of years of playing talent shows and events around the community, Cody started playing the bar scene right out of high school and was leaning toward making a run at a music career when he learned he was going to be a father. Recognizing the importance of his next choice, he put the gigs on hold and devoted his time and efforts to raising his son and working.
Now, after a 4-and-a-half year hiatus, Cody is back on stage performing around East Texas all while juggling work and parenthood; but fully committed to making all three work for his foreseeable future. We caught up with him in between gigs this month to get to know Cody and see how he manages it all so well:
Johnny: When were you first drawn to music?
Cody: For as long as I can recall, I've been drawn to music. The way I express myself musically has just changed over the years. Growing up, I used music as an escape. I'd listen to it to dive into good emotions or run away from bad ones. That's one reason I've always listened to all types of genres. It wasn't until I was 16 that I picked up guitar and started writing songs. That's when I realized that I didn't have to just escape from emotions, I could actually pour them into my music. I started performing regularly this past August, and the more I perform, the more I realize that it is just another way of expressing myself. People seem to feed off of the emotions I portray on-stage, and in-turn I feed off of theirs.
Johnny: What were some of your influences early on that shaped your musical direction?
Cody: My earliest musical influences were actually bands like AC/DC, Def Leppard, and Metallica. I obviously grew up listening to a lot of country as well, but I really fed off rock music. So, I naturally fell in-love when I got turned on to the Red Dirt music scene. I can still go back to the first time I heard Ragweed: I was riding back roads in Able Springs with my Aunt and her now husband. The fact that those guys were both country and rock-n-roll just blew me away. I think that was the night I realized that I wanted to play music for a living someday. Sitting here looking back though I couldn't pinpoint one, two, or even a handful of direct influences. I just write, and I just play, and I just sing. All the greats of all of the genres that I've jammed to have helped influence the artist I am today.
Johnny: How would you describe your music now and how has it evolved over the years?
Cody: Whoa. Uh…that's a little tough. When I first started writing, I just wrote songs to write them. I mean, I was 16 or 17 and I had gone through some adversity and experiences, but I didn't really know what life was all about, you know – and I still don't! As the years progressed and I went through more and more, I started really feeling my songs. I even started connecting with songs that I had written years before. I feel like I still write in a similar style now, but it feels different for me. It makes me a little anxious thinking of how the next eight years will evolve me. Exciting stuff!
Johnny: Are you primarily a solo act or do you collaborate with other musicians regularly?
Cody: For the first few months I was strictly a solo act. Not necessarily intentionally, but I was so focused on getting comfortable being in-front of people and building a good set list that I didn't really have time to even think about practicing with anyone. The last couple of months I've been playing with my good buddy, Colton Mathis. We mostly do song swaps and really just get up there, jam, and have a good time. After performing in concert band, jazz band, and Texas Country bands when I was younger, I realized that it's really hard to find musicians that you truly click with. Everyone that's been to one of our shows always ask if we've been playing together for years. That means a lot to me. Hopefully in the future, we can find some other guys to form a band with that mesh as well, and we can all just get up there and have fun with us.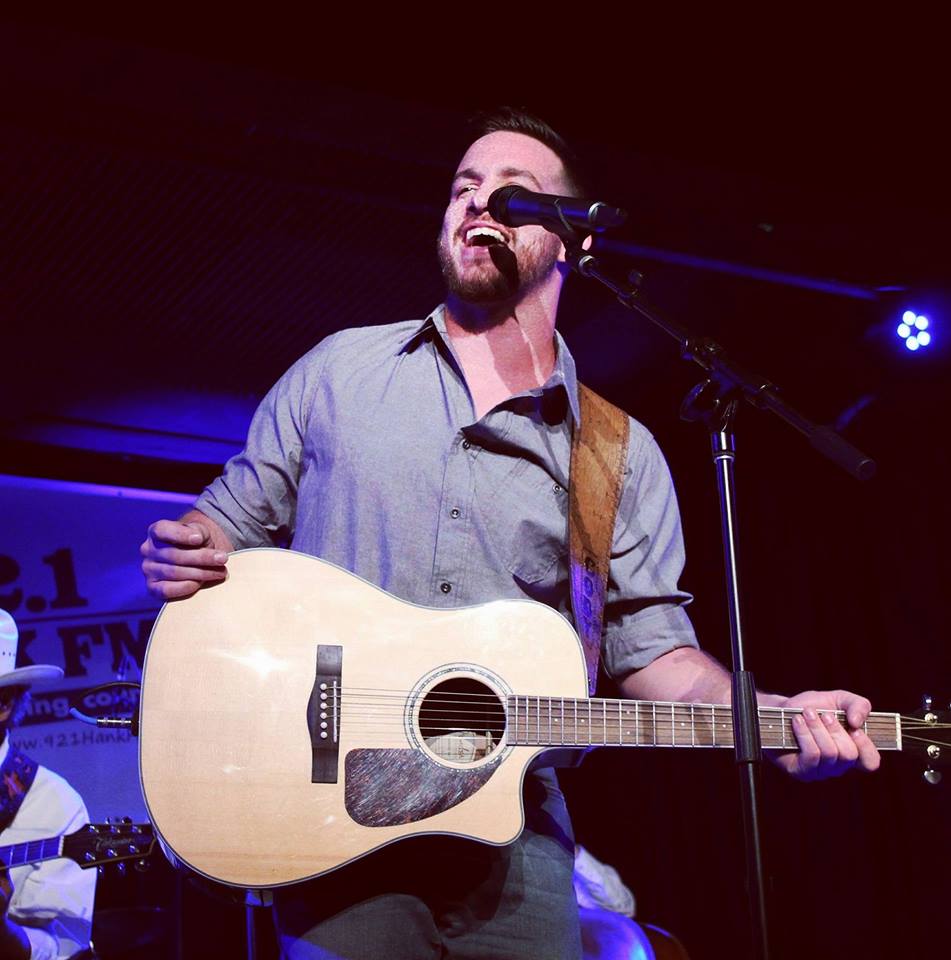 Johnny: How much original music do you typically try to work into a set?
Cody: Man, not nearly as much as I could. I've been writing for eight years now and have a lot of tunes saved up, but I've only been performing for five months. I've been using the shows I do now to do mostly dancing songs, fun covers, and sing-alongs. I'll typically slide three to four originals in once I know I have the crowd's attention. And, I've been slowly working on an EP. Hopefully, one day I can do a full show of originals and hear the audience singing along with them.
Johnny: Do you typically play in the immediate vicinity or do you get the opportunity to travel?
Cody: I've been mostly playing in my county and the adjacent counties, but I have gotten out a little further and am openly seeking gigs elsewhere. I'm at the point right now where I will play anywhere. I've done restaurants, bars, private parties, festivals, you name it. I haven't turned down a venue yet, and I don't plan on it. I just want to be heard, man. I recently had my first travel night for a gig. It wasn't a necessity, but I felt it was far enough to take advantage of and get away for a whole night. Having a 4-year old it's hard to commit to traveling, but I think he and I would both love some gigs that involve getting away and going on some adventures. He's still young, but he's made it very clear that he's my right-hand man and that I have his full support.
Johnny: What are some of the challenges of balancing the passion for music with the responsibilities of being an "adult?"
Cody: I have to say, it's not too hard balancing adulthood and a passion for music. Not for me, at least. Yeah, I work 55+ hours a week at my day job and typically play once or twice a weekend, sometimes more. Honestly, as tiring as it gets those shows on the weekend are my wind-down time.
The real struggle comes with parenthood. I've loved playing and performing in front of people since I started, but once I had my son, I put the performing side down. I went almost four and a half years without playing a gig. I missed it all the time, but it was what I felt was necessary. I focused on being a father and adult until I felt like I, and my son, were at a point where we could add the music into the mix. Now that raising him and working a full-time job is second-nature, I can afford to go out and perform because I love to. Not because I have to. I make it a point to make sure he never feels, or is, neglected. If he ever gets to that point then I won't hesitate to make a change to the adult or musician in me. I absolutely love music, but I'm a father first and foremost.
Johnny: What have been some of your best memories on stage? Off stage?
Cody: Okay, so like I said, Colton and I have a blast on-stage together. The first show we did together was at Boondocks on Cedar Creek Lake. The turnout was great. We had been up there playing for a bit and between songs Colton was doing fillers. Well, I jumped in and played the riff to "Play that Funky Music," which Colton quickly picked up on and joined. Anyway, so we do the first verse and chorus. When we circle around to repeat the chorus, Colton leaned over and told me to stop playing. The ENTIRE bar belted out every single word to the chorus and then finished the song with us. It was greatness for me. I had never had that much reaction from a crowd. I'm still pretty new to gigging and shows, so I get excited over these things. I probably always will.
Johnny: What have you been most proud of in your musical career to this point?
Cody: I'd have to say I'm most proud of the fact that I haven't tried to force my music career and also that I was practical enough at 19 to realize that I was going to have to put it down for awhile. Now, I just do it because I love it. I just get up and pour my heart out every weekend. I get called out all the time on the funny faces I make when I sing, and that's okay with me.
It's hard as a musician these days. There's a lot of competition out there and there's a lot of people who just naturally have what it takes. Even playing the small local scene like I do, it's hard not to try to compare yourself to the big dogs in music and naturally follow in their footsteps.
I have to say, man, I'm blessed to have the full-time job I have. I give props to those guys out there that are grinding their teeth and banging strings night in and night out to pay the bills. Those guys are a different kind of 'strong' and I'm lucky to say I share the scene with them.
Johnny: What do you have in store for 2018?
Cody: I have a big show in January where I will be competing in the Texas Spotlight Championship on January 13th. After that, I plan on getting at least a three to five song EP out by the end of spring. I'm definitely going to be writing some new songs. I'd like to pick up a new instrument. Who knows what else. I live my life a quarter note at a time.
All jokes aside, I'm excited about this coming year. Whatever it holds, I will make the best of it and just enjoy the ride. Like I said, I just play because I love to…whatever else comes from it is just a bonus.
For news and upcoming gigs, check out Cody Daniel on the web: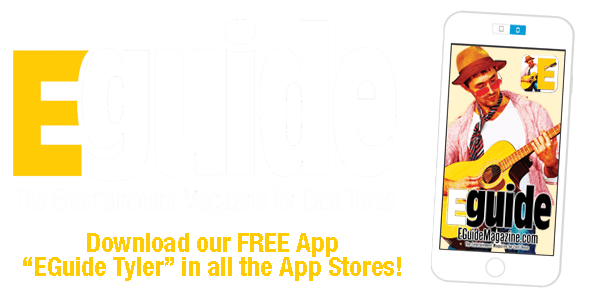 SAVE TONS on Pet Microchips This April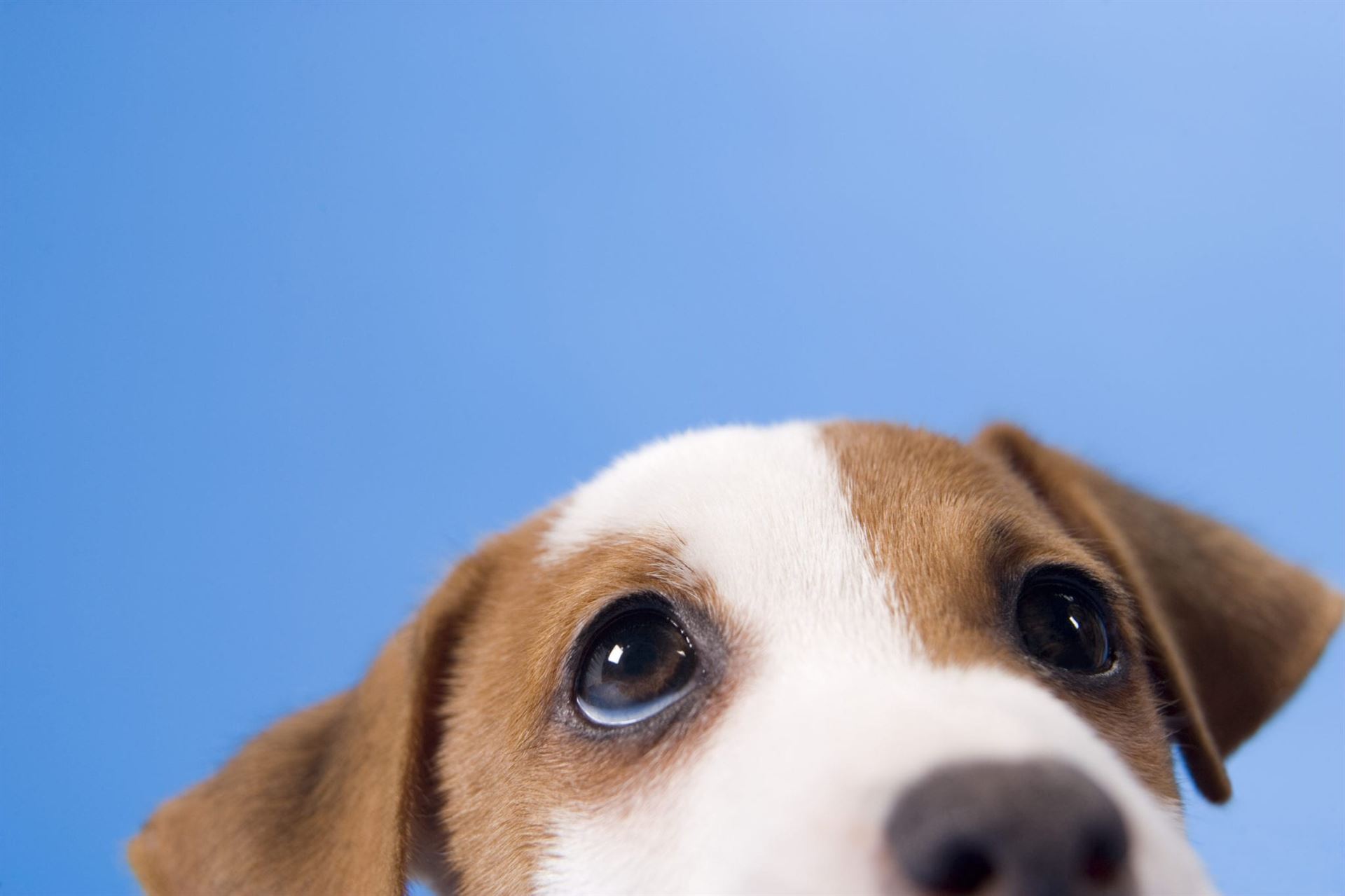 $5 Pet Microchipping in April
The Tyler Animal Shelter is offering discounted microchipping prices of $5 through the month of April, plus a one-day discounted rabies and microchipping event.
This year, the $5 microchipping is through the month of April at our 4218 Chandler Hwy location, not 3393 W. Grande.
The Rabies Vaccination and Microchipping Clinic will be April 26th at Fun Forest Park, 2000 N Forest, starting at 6pm.
"Filling out the paperwork takes longer than the actual microchipping," said Shelter Manager Shawn Markmann.
"If your dog gets lost or gets picked up, then you have an identifier to get your pet back to you, and if your animal is stolen it also helps retrieve ownership," Markmann said, adding that all of the animal control officers have microchip scanners on their trucks to help find the owner before they go into the shelter.
The Tyler Animal Shelter also is accepting donations to help the pets in their care. Dry pet food is accepted as part of its pet food bank program, which has given out 1,500 pounds of food since its inception. The food is given to families who want to give up their pets because they cannot afford to feed them. Other donations needed include white towels of any size, stainless steel food bowls, and hard rubber chew toys, similar to the Kong brand toys.
Calling All Poets, April 21st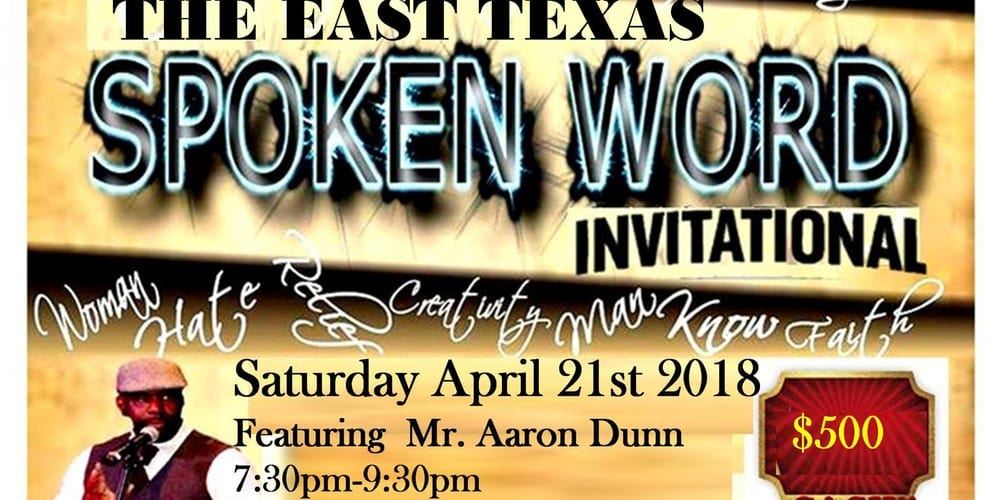 The East Texas Spoken Word Invitational Competition
The East Texas Spoken Word Invitational is an 'East Texas poets only' competition and will be held Saturday, April 21st, 7:30-9:30pm at El Guapo Records, 257 S. Broadway Ave., Downtown Tyler.
On this night, come celebrate International Poetry Month in a family-friendly space. At this collective community gathering, the featured poet will be Aaron Dunn, author of the new collection "Poetry For Your Sake." Aaron will be reciting works which will be available for purchase.
There will be 12 poets selected for his annual spoken word event. Prizes will be awarded. Poets can enter the competition for $10. There is free admission for any audience member.
Tickets are available at eventbrite.com > East Texas Spoken Word Invitational. To participate, you must have an eventbrite ticket.
Seating is limited. For more info call or text (972)704-5001 or go to mikeguinn.biz.
Horror & Paranormal Conference Held April 20th-21st
Horror & Paranormal Conference & Psychic Fair to be Held April 20th-21st
This year's annual Horror & Paranormal Conference & Psychic Fair is coming to town April 20th-21st, and it promises to be even bigger and better than ever.
Held at Staybridge Inn & Suites, 2759 McDonald Rd., in Tyler, you can experience everything from ghosts, to Bigfoot, to UFO's, to psychic readings – everything can be found at this hugely popular event.
New and returning guest speakers make this an event one to remember. Come satisfy your curiosity or add to your current knowledge. You will have the opportunity to meet the established stars, the up and coming stars, and of course, experience astounding psychic readings and galleries that will be going on.
April 20th kicks it all off with a VIP dinner with the stars. This event will also include some light ghost hunting plus a movie screening. Be sure to  experience the speakers and vendors all day Saturday, the 21st, and a psychic gallery that evening, followed by an all night ghost hunt at multiple locations. VIP ticket holders get early access with free coffee and donuts, front row seating, super stuffed goody bags, a special free tarot or rune reading by special guest Alexis Jones, access to a free movie of your choice Friday night at Hollywood Theaters, free dinner at Athena's Greek Restaurant on Friday night, and free admission to the psychic gallery on Saturday night. These tickets are very limited, so get yours early.
Guests include Scott Gruenwald, Trana Simmons, Marie Davis, Rosa Ramirez, Mike McCaskill, Jeff Hurley, Dr. Heidi Hoke, Ashton Rogers, and more.
Throughout the day there will be tarot readings, astrology readings, angelic guide connection sessions, psychic rune card readings, hypnotherapy demos, medium readings, mind clearing and energy balancing sessions, reiki healing, and photo ops.
The full itinerary as well as tickets are available at toursoftyler.com. Tickets are $15-$60.