Concert Line-Up thru June 1st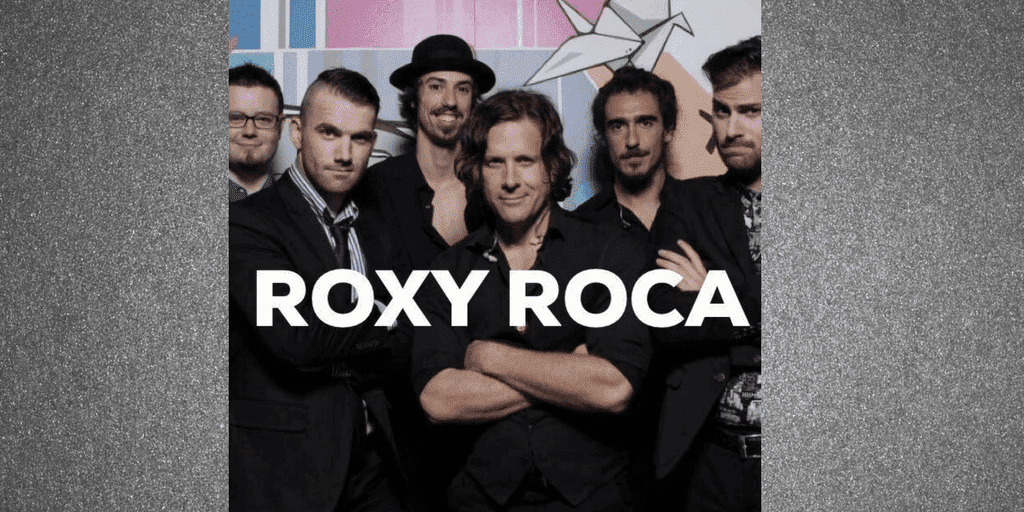 Upcoming Concerts
May 4th (9pm) – David Allen & the Drifting Outlaws
will be in concert at Click's Live. Tickets are available at the door with proper ID.
May 4th (8pm) – Roxy Roca
will be at Stanley's, 525 S. Beckham, Tyler. No one ever leaves a Roxy Roca show dissatisfied! Tickets are $7.
May 5th (12 noon-1am) – The 17th Annual Cinco de Mayo Celebration
benefiting the American Cancer Society-Tyler with Jammin' Jimmy Olson, Robin Boogie Butt and Brian Chance Band will take place at On the Border Mexican Grill & Cantina, 4301 S. Broadway, Tyler. Come out for the fun and make a difference. For more info search Facebook for "JJO Radio."
May 10th (7:30pm) – The Celtic Woman
will be presented at the Cowan Center. This global phenomenon started on a winter Dublin night in 2004. The idea was conceived to create a musical ensemble featuring a selection of exceptional classically and traditionally trained Irish female musicians. Tickets are $42-$77. The Cowan Center is located at 3900 University Blvd. on the UT Tyler campus. Tickets are available at the box office, by calling (903)566-7424, or go to
cowancenter.org
.
May 19th (7-10pm) – Memorial Day Concert featuring Chrystal Rucker
will be held at Omega Ministries International, 202 N. Parkdale Dr., Tyler. Tickets are $18-$29 at eventbrite.com.
May 4th (8pm) – Ray Wylie Hubbard
will be at Love & War in Lindale. Tickets are available at
outhousetickets.com
. Tickets are $20 for general admission.
May 10th (6:30-8:30pm) – Amber Settle "Inheritance" Album Release Party –
Join in celebrating the completion of debut worship EP "Inheritance." Come grab a cup of coffee and enjoy the band play all of the songs live. "This journey with God has grown my faith in so many ways, and I cannot wait to share it with you. Thanks for all your prayers and support; now tell your friends and let's worship together," said Amber. The Foundry Coffee House is located at 202 S. Broadway, Downtown Tyler. Admission is free.
May 11th (7-9pm) – Twitty & Lynn: Grandchildren of Conway & Loretta in Concert –
Tayla Lynn grew up in the heart of Tennessee and started singing with her grandmother at an early age. Tre Twitty, the grandson of the late Conway Twitty, is a remarkable young talent and will perform as well. For tickets call (866)710-8942. Tickets start at $30. Liberty Hall is located at 103 E. Erwin St., Tyler. Tickets are available at
libertytyler.com
.
May 18th (8pm) – Wayland Hicks
will be at Love & War in Lindale. Tickets are available at
outhousetickets.com
. Tickets are $10 for general admission.
May 18th (8pm) – Shooter Jennings
will be at Moore's Store in Ben Wheeler. Tickets are available at the door and also outhousetickets.com.
May 19th (7pm) – Upon a Burning Body, Volumes, and The White Noise
. Tickets are $21-$25. Clicks is located at 1946 ESE Loop 323, Tyler. Tickets are available at etix.com.
June 1st (8pm) – Cody Canada & The Departed
will be at Moore's Store in Ben Wheeler. Tickets are available at the door and also at outhousetickets.com.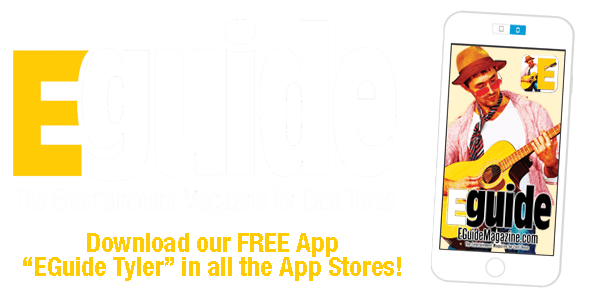 October 13th, Award-Winning Band MercyMe in Concert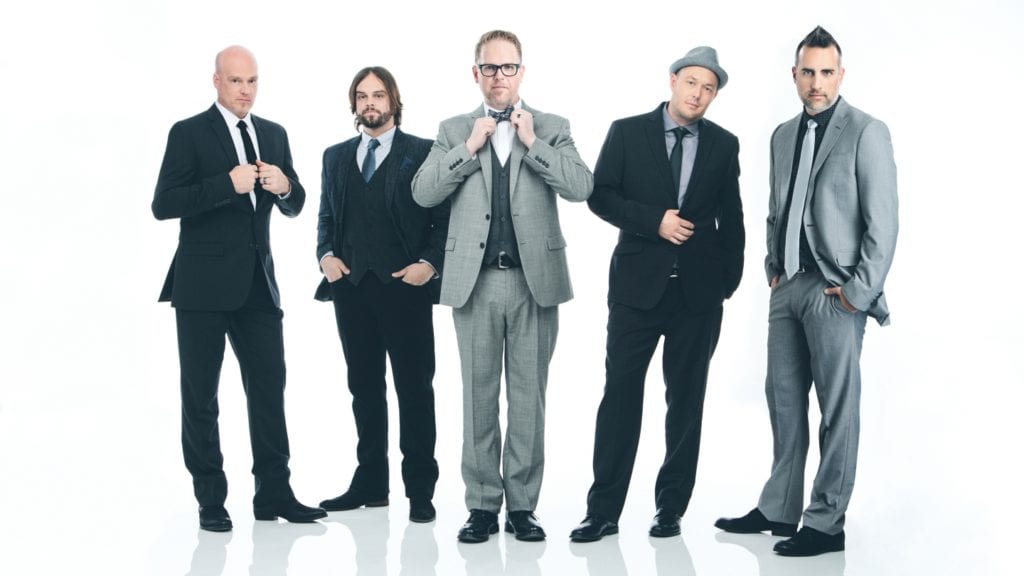 October 13th, Award-Winning Band MercyMe in Concert
MercyMe will be in concert at The Oil Palace is October and is guaranteed to sell-out!
Since their debut in 2001, Grammy®-nominated, multiple American Music Award and Dove Award winners, MercyMe has sold more than 8.5 million units in CD, single and DVD sales, garnered 27 No. 1 multi-format Christian radio singles and four consecutive mainstream radio hits with 'I Can Only Imagine,' (No. 4 AC/Top 25 on Top 40/Hot AC), 'Here With Me' (No. 4 AC), 'Homesick' (Top 10 AC), and 'So Long Self.'
Their radio success has continued with recent singles 'Flawless' (No. 1 for 15 weeks) and 'Greater' (No. 1 for 16 weeks)​, landing them the Top Christian Airplay Artist spot on Billboard's 2015 Year End charts.
MercyMe made history in 2014 as 'I Can Only Imagine' surpassed 2 million digital downloads, making it the first song in Christian music to go platinum and double-platinum in the digital domain. In 2009, Billboard named MercyMe's 'Word Of God Speak' the No. 1 Song of The Decade and the group the No. 1 Artist of the Decade in both the Christian Songs and Christian AC Songs categories, recognizing them as one of the industry's most notable talents.
They have sold out venues throughout the US and Canada, including Radio City Music Hall, and have appeared on The Today Show, CBS This Morning, The Tonight Show with Jay Leno, Fox New Channel's Fox & Friends, CNN, ABC News, and in the pages of Entertainment Weekly, The New York Times, USA Today and more.
Their most recent project "MercyMe, It's Christmas!" debuted atop the Billboard Top Holiday Albums chart and became an instant classic. Their eighth studio release, "Welcome To The New," garnered Billboard Music Award nominations in all three Christian categories and two Grammy® nods; the album is available in stores now.
Tickets start at $19 and are available at oilpalace.com. The Oil Palace is located at 10408 State Highway 64 East, Tyler, (903)566-2122.
In Concert at Liberty Hall: Jeannie Seely with Dion Pride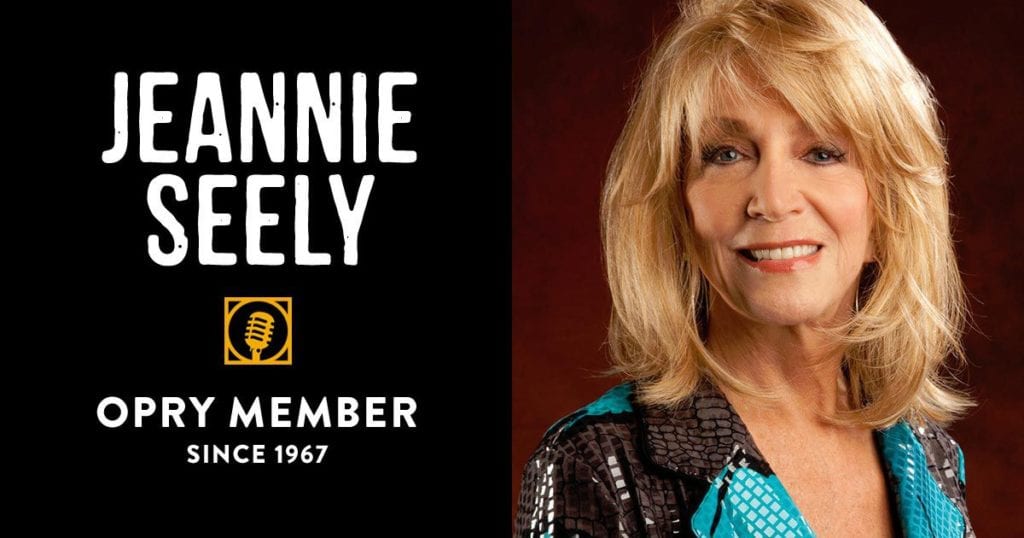 We are ready for spring! Here are whats coming to Liberty Hall.
June 16th (7-9pm) – Jeannie Seely with Dion Pride and The Moore Sisters –
Grand Ole Opry Star, Jeannie Seely recently celebrated 50-years as a member of the world-famous Grand Ole Opry. Known as "Miss Country Soul," her 1966 number-one hit "Don't Touch Me" stayed on the charts for five months. The song opened many doors for her and she became a member of the Porter Waggoner TV show. With a successful breakthrough hit, Jeannie found herself traveling from coast to coast for concert appearances. The new demands forced her to leave Porter Wagoner's show – and today Jeannie jokes that she was replaced by Dolly Parton because Dolly's 'hits' were bigger! Tickets start at $30.
June 27th (7pm) – Country Music Hall of Famer Connie Smith – In 1964, Connie Smith recorded the Bill Anderson-written "Once a Day." Issued as her first single, it spent eight weeks at #1. She also cut darkly personal songs, including "Ribbon of Darkness" and "The Last Letter." For tickets call (866)710-8942. Tickets start at $40.
July 20th (7pm) – "Sail On: The Beach Boys Tribute" is a show based out of Nashville, TN, that focuses on performing songs by America's Band, The Beach Boys, to sheer perfection. The show includes over 30 well-known hits. Members of Sail On have performed with Brian Wilson's band, The Zombies, Earth Wind and Fire, Cheap Trick, Mark Lindsay. Tickets are $20.
August 3rd (7-9pm) – Dailey & Vincent in Concert – Grand Ole Opry Members, five-time Grammy® award winners individually, three-time Grammy® award nominees collectively, four-time DOVE Award winners, and winners of 35 IBMA Awards altogether (including 3-time IBMA Entertainer of the Year Award winners and 3-Time Vocal Group of the Year Award winners), Jamie Dailey and Darrin Vincent, backed by one of the best bands on tour today, are some of the most reputable and elite entertainers in American music; bluegrass, traditional country and gospel music. They are now on Season 3 of their nationally broadcast television series, "The Dailey & Vincent Show." Tickets start at $40.
August 11th (8pm) – Sgt. Pepper's Lonely Bluegrass Band will visit Liberty once again! They are a modern bluegrass band that plays and sings the songs of The Beatles. Performing some of the very best music composed by Paul McCartney, John Lennon and George Harrison, beloved songs are presented with instruments you normally wouldn't expect to hear. Tickets are $20.
August 16th (7pm) – The Bellamy Brothers – Best-known for the easy rolling, '70s Southern soft rock classic "Let Your Love Flow," the Bellamy Brothers are the most successful duo in country music history, consistently climbing into the upper reaches of the Billboard country charts during the '80s, including "Redneck Girl," "If I Said You Had A Beautiful Body, Would You Hold It Against Me," '"You Ain't Just Whistlin' Dixie," and "Dancin' Cowboys." For tickets call (866)710-8942. Tickets start at $40.
September 19th (7-9pm) – Gene Watson in Concert –
The Legendary Gene Watson in Concert! Gene Watson has endured the ups and downs of the music business to become a country music legend. After releasing his very first single in 1962, Watson is still touring constantly in the USA and abroad and remains proud to be known as an icon for "real country." Tickets start at $45.
December 8th (7-9pm) – Deck the Halls with Buddy Holly: A Rockin' Blue Christmas –
Liberty Hall is proud to welcome back Johnny Rogers, aka Buddy Holly, for a holiday show perfect for the whole family. Join Buddy as he rocks and rolls away your holiday blues with a mixture of classic rock n' roll and Christmas time favorites. This is an acclaimed Christmas concert. Make sure to get your tickets early so you don't miss out. Tickets start at $20.
To top it all off, we will host student movie nights every first Thursday of each month. Students get a $2 discount off their ticket price with a valid student I.D. Be sure to visit LibertyTyler.com for more information and tickets and "Like" Liberty Hall on Facebook for daily updates.
Liberty Hall is a department of the City of Tyler and is located on the historic Downtown Tyler Square. The mission of Liberty Hall is to create exciting art and entertainment experience that will integrate the arts into the downtown's social, economic and community fabric by providing diverse opportunities for entertainment, through film, theater, comedy, and music.
Adam Brown & The Triple Crown Band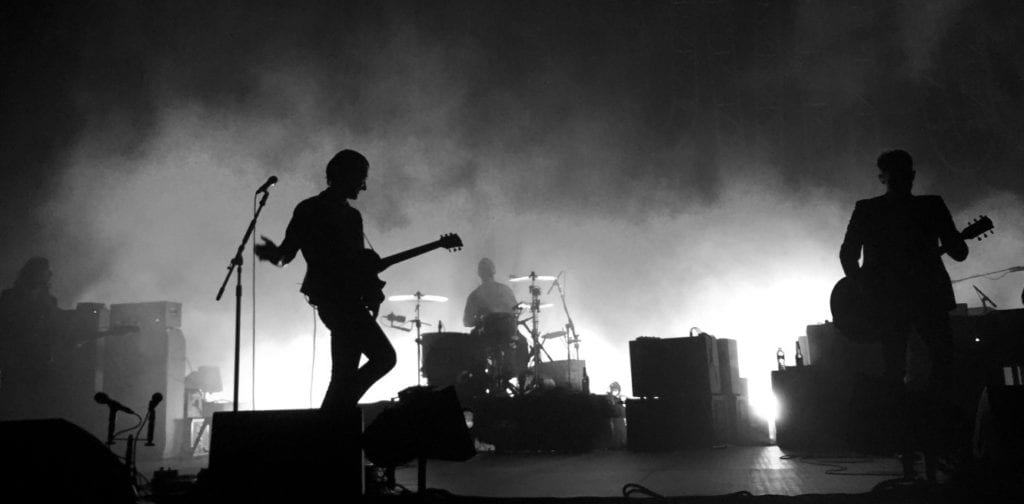 Adam Brown & The Triple Crown Band:
All About The Experience
By Johnny Griffith
Adam Brown is in love with music and wants his fans to feel that love. Born in 1989, he began his love affair with music when, at the age of four, he saw an old performance of Stevie Ray Vaughn on TV. At the age of five, his mother gave him his first guitar which had belonged to his father who had passed away when Adam was only two. He's had a guitar close at hand ever since.
Growing up in East Texas, Brown's mother not only encouraged his love of music, but helped him get gigs at the ripe old age of 10, constantly exposing him to different types of music and musicians. This education allowed him to start his first band by the age of 17 and a year later, Adam opened up for Candlebox at a show here in East Texas.
Always persistent and always learning, Brown has since started a project called Adam Brown and The Triple Crown Band and they are performing all over the area as well as working on albums and videos along the way. Motivated by his love of the music, a solid work ethic, and his young daughter…Brown expects big things to happen and is doing his part to make sure he and the band have those chances.
Johnny: When did you decide to take music past the hobby level and try to make it more?
Adam: I think I always kind of knew that I wanted music to be my life and my career choice. After the first time I saw the enjoyment in people's faces that watched me do what I loved so much, I knew this was what I was meant to do.
Johnny: Who makes up the Triple Crown Band and where did that name come from?
Adam: The Triple Crown Band is made up of Roy Hufstetler on bass guitar and backup vocals, Eric Dobbins on lead guitar, Gary Henson on drums, and myself on lead vocals, lead and rhythm guitar. The name sort of came to us right after our first practice back in 2011. I was always a big Crown Royal fan and it had a good ring to it so it just stuck.
Johnny: How would you describe your music?
Adam: That's one of the hardest questions to answer – to describe my own music, but I would definitely say it's Red Dirt country with a lot of rock and blues influence in there as well.
Johnny: Have you and the TCB done any previous recording work?
Adam: We have an album out right now with 10 tracks on it called "Close Your Eyes" that we recorded at Rosewood Studios in Tyler. We still sell hard copies at our shows and it's also on any music download app for purchase. We just put out a new single that is currently playing on 105.7 KYKX called "At a Bar Somewhere in Texas" and we will have the new album out by the middle of this year.
Johnny: About how many shows a month are you guys currently playing?
Adam: As much as we can! When we are not focused on recording the new album, we practice and play every chance we get. Make sure to follow us on social media – we are constantly booking new shows.
Johnny: What have some of the biggest challenges been to devoting more time to playing gigs and traveling?
Adam: It's all about the cashflow baby! Just like everybody else, we have bills to pay: car payment, rent, etc. and have to put food on the table so we have to do that first and then everything else goes into the music. I would say juggling between to the two and keeping life at
a happy medium is probably the biggest challenge there is, not just in music but with anything you love.
Johnny: What has been your support base through the journey?
Adam: We definitely couldn't do this without our family, friends, and fans. Through the good times and bad, we wouldn't be as far as we are if not for their love and support.
Johnny: What has been your most memorable gig to date?
Adam: I'd have to say Billy Bob's in Fort Worth was probably the coolest place I've been able to play so far because there have been so many greats on that stage and to be able to follow them – standing in the same place as them – was just amazing. As cool as that was though, I believe the most memorable shows are yet to come.
Johnny: What's your proudest accomplishment so far in your career as a musician?
Adam: Without a doubt, recording my first album was a great accomplishment, and my first big dream was to be able to hear my song played on the radio so when that happened, I was pretty excited. Kind of on that same line was when we heard a bar full of people sing one of our songs for us. There just isn't anything that can adequately describe the sight of other people singing something you created.
Johnny: What's your favorite cover song you do that nobody else is doing?
Adam: You know, I don't think we worry so much about playing a song no one else is playing right now…so much it is that our sound, and show, is unique to us. Even if we're playing the same cover tunes as other bands, when we play them, it will sound completely different. To us, it's all about just playing – our sound and our way. The rest will work itself out.
Johnny: Okay, let's say I'm out on the weekend looking for a live show to enjoy. What sets you guys apart from the other options I have?
Adam: Well I think what sets us apart is that we do such a wide variety of music from Red Dirt country to R&B to Hendrix and all the best old classics thrown in the middle. Throw in all of our original music and that gives you a show you won't be able to hear anywhere else.
Johnny: What's on the horizon in 2018 for Adam Brown and the TCB?
Adam: We're looking forward to a full schedule of shows this year, both acoustic and full band. Also, promoting our new album that we can't wait for you all to hear. We are also excited about working with our new management company. They are adding a new dynamic to our growth as a band including new videos, which are in the works as we speak. We look forward to sharing them soon with all of our fans. We've got a lot of great things for the new year in store. Look out, here we come!
Adam Brown & The Triple Crown Band can be found on the web at: