Data Breaches on Rise-Keep Data Secure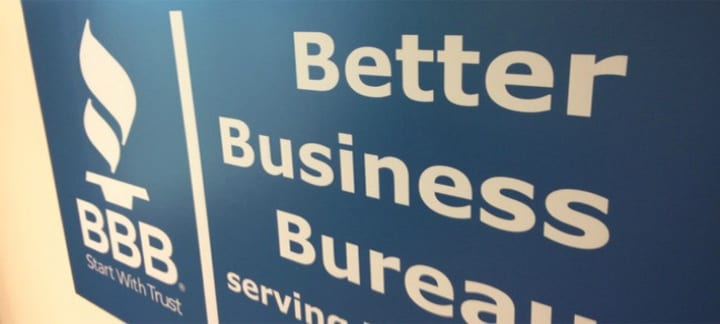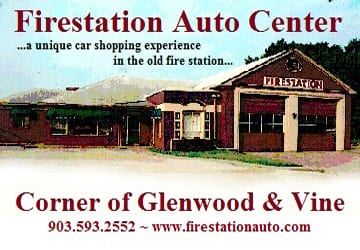 All companies keep some amount of sensitive information in their files either to identify customers or employees. Beyond customer and staff expectations to keep sensitive data from falling into the wrong hands, businesses have legal requirements as well. Better Business Bureau reminds businesses to put procedures in place to safeguard their customers' privacy.
"No company is completely immune to a data breach", said Mechele Agbayani Mills, President and CEO of BBB serving Central East Texas. "However, businesses can do several things to minimize the risk."
According to the Identity Theft Resource Center, there were over 781 data breaches in 2015 which left more than 707 million data records compromised. Taking precautions to prevent your customers' personal data from becoming compromised should be a top priority of every business that collects customer information.
When looking to secure your customers' private data, BBB recommends the following:
Determine what makes sense for your type of business. This will be based on the type of data that you collect and store, and the kind of resources you have managing that data. If your small business collects information about customers in various formats (e.g., on paper, on computers, and online), you should sit down with a team of your employees — an IT person, office manager, anyone who retrieves data, etc. — and discuss these issues together to make sure you consider all viewpoints.
Inventory your data. Inventory the type of data you collect, store and/or transmit. Inventory how you store your data. Inventory where you store your data for each type and format of customer information. Inventory how data is moved, who has access to it, and how to keep it locked up physically and electronically. Consider seeking outside help to identify potential leak points, and speak with a data forensics team or the bank or processor that provides your merchant account services.
Educate your employees. Keep in mind that security technology can only do so much to protect customer data. Developing policies and providing regular training for employees handling customer data is also imperative. Consider adding internal security measures to protect against the possibility of hacking incidents.

Write it down. Create a written Standard Operating Procedure for your data security measures including checklists you've just created, the security measures you are taking, and an explanation on why these security measures make sense. Not only will this serve as a great resource for your employees, it will also serve as documentation that your company has taken a good faith effort to protect customer data.
Set high standards. Require that partners and vendors with access to customer data also have the best available protection. Agencies, software firms, and email service providers should have the same (if not better) controls as your company. Likewise, if any of your partners stores customer data for you, understand exactly how they are securing their information systems and handling access control.
Check out BBB's updated online guide Data Security – Made Simpler (bbb.org/data-security) for free information on how to create a data security plan.
For additional resources on how to build a better business and to find out how to network with other businesses, go to bbb.org.
Mechele Mills is the President|CEO for the Better Business Bureau Serving Central East Texas. Prior to her role at BBB, she led and consulted organizations of all sizes, managing operations, sales marketing, and personnel for both the public and private sector. She holds a Bachelor's in Journalism/PR from the University of Texas at Tyler and a Master's in Business Administration from Baylor University.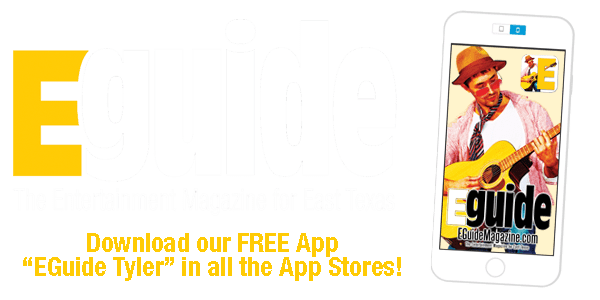 Online Dating Scams Give Love a Bad Name
Over the years, the internet has become a major resource for people looking for love. According to a 2015 survey by Pew Research Center, 15 percent of U.S. adults have used online dating sites or mobile dating apps. With more people using online dating, scammers are taking advantage by creating compelling backstories, full-fledged identities then trick you into falling for somebody who doesn't exist. Better Business Bureau serving Central East Texas (BBB) urges consumers to be on the lookout for scams being populated on online dating websites and on social networks.
"The romance scam is very similar to other types of consumer fraud, however, in this case the scammer's main tool is affection and eventually love," said Mechele Agbayani Mills, president and CEO of BBB Central East Texas. "They use this feigned devotion to swindle thousands, and sometimes tens of thousands of dollars from their prey".
Targeting single and widowed men and women, love scammers are setting up fake profiles committing anywhere from three to twelve months to woo their victims into emptying their pockets. Often times scammers claim to be in the military or working overseas as a reason to not meet you in person.
BBB warns consumers of the following love scam operator tactics:
They claim to be from the U.S., but they are overseas for business or family matters.
They profess their love at warp speed, usually within 24-48 hours.
They send gifts within the first few weeks of contact both to endear their victims to them as well as to confirm their victim's address.
Many claim to have lost a spouse in a tragic accident.
They insist you keep the relationship a secret.
BBB offers the following tips to help avoid heartbreak:
Never send money to someone you have never met and whom you don't know well. If you are asked to send funds via wire transfer, prepaid credit card, Green Dot Moneypack, or any unusual method of payment, discontinue contact immediately. If you refuse to send money to a scam artist, they will move on to someone else.
Don't click on links or open attachments. Links can download malware onto your computer which are designed to retrieve information and compromise your identity. So be careful next time searching for how to use poppers.
Never share personally identifiable information. Refrain from sharing banking and credit card information, birthday and Social Security number with anyone you don't know.
Don't be pressured to act immediately. Scammers typically make you think something is scarce. They want to push you into action before you have time to think or to discuss it with a family member, friend or financial advisor.
Be cautious about what you share online. Be sure to use privacy settings on all social media and online accounts. Imposters often get information about their targets from their online interactions and can make themselves sound like a friend or family member because they know so much about you.
For more information on how to be a savvy consumer, go to bbb.org. To report fraudulent activity or unscrupulous business practices, please use BBB Scam Tracker or call the BBB Hotline: (903)581-8373)
BBB to Host Shred Events in October
Better Business Bureau serving Central East Texas is hosting Shred Events in your area in October.  The events are designed to help individuals and small businesses fight identity theft by offering free shredding services for up to three (3) boxes or bags of documents per vehicle.  For these events BBB will be joined by partners; City of Van, Austin Bank, Lindale Chamber of Commerce, Shred-It, and Ark-La Tex Shredding Co., Inc.
"Individuals and small businesses should be proactive in protecting their personal information and that of their clients", said Betsie Chimney, Engagement Specialist for BBB serving Central East Texas.  "The first rule in identity protection is if you don't need it, destroy it responsibly."
Shred-It and Ark-La Tex Shredding Co., Inc. are generously donating their shredding services for the events.  Shredder trucks and volunteers will be on hand to assist with shredding documents and hand out information on identity theft protection best practices.
BBB serving Central East Texas is part of an expansive network of BBBs across North America that collaborate to produce Secure Your ID Day Events.  The program is a BBB branded identity theft, fraud prevention and educational initiative that features on-site document destruction and distribution of identity protection tips and resources to local communities.
October Shred Days are as follows:
BBB Shred Day Co-Sponsored by City of Van & Shred-It
Date:  Tuesday, October 3, 2017
Time:  8:00 a.m. – 12:00 p.m.
Location:  Van City Hall, 133 W. Main St., Van Tx
BBB Shred Day Co-Sponsored by Austin Bank & Shred-It
Date:  Saturday, October 14, 2017
Time:  12:30 p.m. – 4:00 p.m.
Location:  Austin Bank, 9111 NW Loop 281, Longview, Tx
BBB Shred Day Co-Sponsored by Lindale Chamber of Commerce & Ark-La Tex Shredding Co., Inc.
Date:  Tuesday, October 24, 2017
Time:  9:00 a.m. – 12:00 p.m.
Location:  Lindale Chamber of Commerce, 205 S. Main St., Lindale, Tx
For more information about these events, contact BBB at 903-581-5704 or by going to bbb.org.
BBB Tips in Light of the Equifax Databreach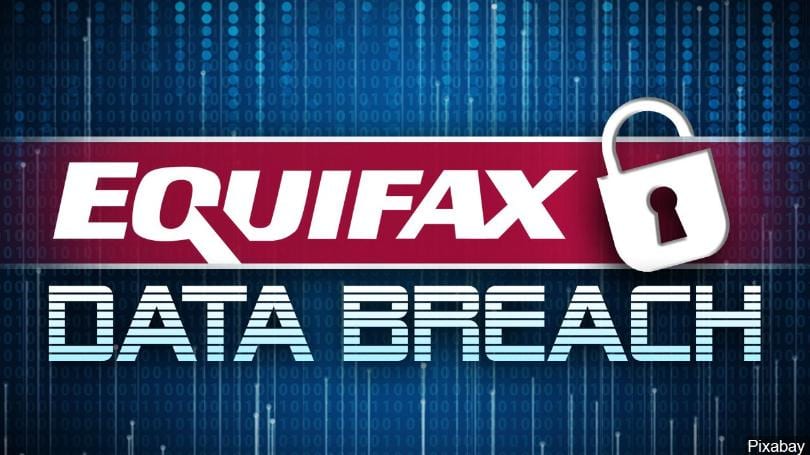 One of the nation's thee major credit reporting agencies, Equifax experienced a data breach from mid-May through July. According to Equifax, 143 million American consumers person information was compromised. The hackers accessed names, social security numbers, birth dates, addresses and a few driver's license numbers. They also stole 209,000 credit card numbers and 182,000 dispute documents with personal identifying information. The United Kingdom and Canada was affected as well.
"Being proactive is very important, as it does help reduce the chances of having your identity compromised", said Mechele Agbayani Mills, President and CEO of BBB serving Central East Texas. "However, there's never a guarantee that your information won't get exposed. "
Better Business Bureau and the Federal Trade Commission offers the following tips to help protect yourself after a data breach:
Stay calm. Consumers are not liable for fraudulent charges on stolen account numbers.
Check your credit reports. Go to annualcreditreport.com for a free credit check from the three major credit reporting agencies. This is the only website authorized by the Federal Trade Commission to provide you with a free annual credit report. Be wary of ads, emails and social media messages for other services.
Consider a credit freeze or fraud alert. A credit freeze makes it harder for someone to open a new account with your information. However, it won't prevent a thief from making charges to existing accounts. A fraud alert flags your credit reports, alerting potential lenders to verify the identity of anyone attempting to open an account in your name. Fraud alerts are free and don't interfere with instant credit. However, it relies entirely on the diligence of the person performing the credit check and must be reinstated every 90 day days in most cases.
Monitor your financial accounts. Check your bank statements online regularly and alert your bank if you see fraudulent charges. Keep receipts in case you need to prove which charges you authorized and ones you didn't.
Beware of phishing scams. Be on alert of scammers who may purport to be from the retailer, your bank, or credit card issuer, telling you that your card was compromised and suggesting actions to "fix" the problem. Phishing emails may attempt to fool you into providing your credit card information, or ask you to click on a link or open an attachment, which can download malware onto your computer
Equifax has created a website to assist consumers in determining if their information has been impacted and to sign up for credit file monitoring and identity theft protection. A dedicated call center is set up to assist consumers seven days a week from 7-1 a.m. EST at 1-866-447-7559.
For more tips on how to be a savvy consumer, go to bbb.org. To report fraudulent activity or unscrupulous business practices, call the BBB Hotline: 903-581-8373 or report it via BBB ScamTracker.