East Texas Adventure Boot Camp: It's Not The Destination, It's The Journey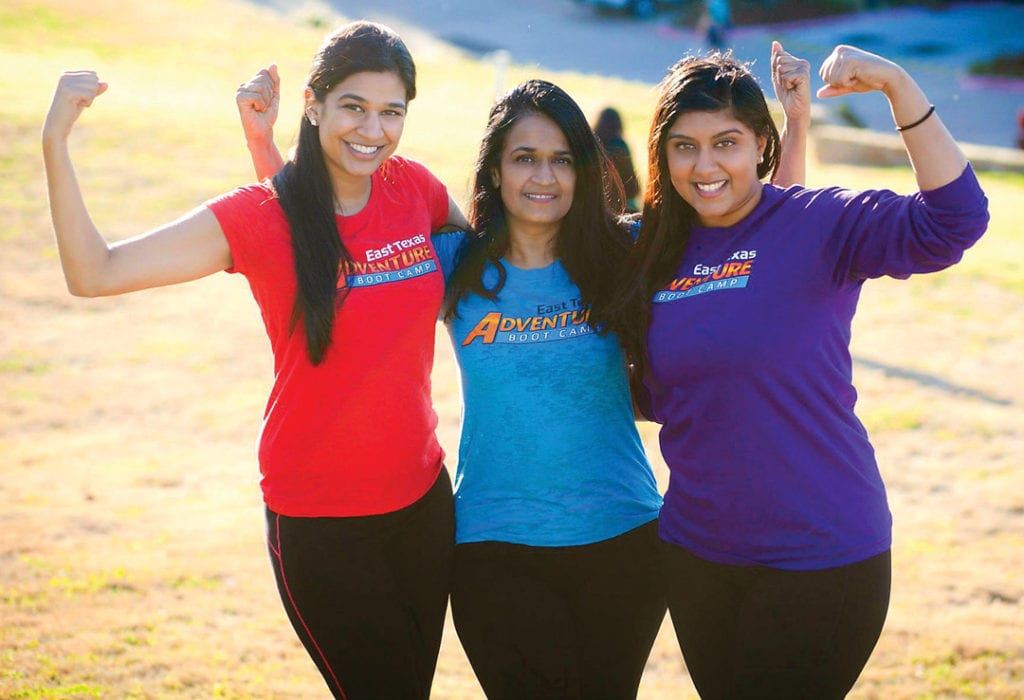 By Johnny Griffith
Just in case you haven't noticed, the Holidays are upon us in all of its splendor and regalia. Along with the lords-a-leaping, the drummers drumming, and the turtle-doves, the holidays always bring plenty of sugar-plums, candy-canes, and over-indulging on your Granny's chocolate pie. If you've always wished you could find a way to win the battle of the Christmas belt-line and in the process, get a head start on your New Year's resolution, you're not alone. One local business catering to people who are looking for people who are looking for more than just a quick-fix or guilt workout is East Texas Adventure Boot Camp (ETABC).
Owned by local Tyler business-woman Melanie Edwards, and her husband Trey, East Texas Adventure Boot Camp has been helping people achieve transformations for almost 10 years. Edwards, a thirty-three-year-old full-time mother, wife, and entrepreneur born in Lindale, has had transformations of her own along the way to success and in the process, it has taught her perspective and what people really need when they start down the path of self-discovery and fitness.
We sat down with Melanie in a rare moment of downtime for some insight on her journey and what East Texas Adventure Boot Camp has to offer East Texans, not just around resolution time, but for year-round well-being: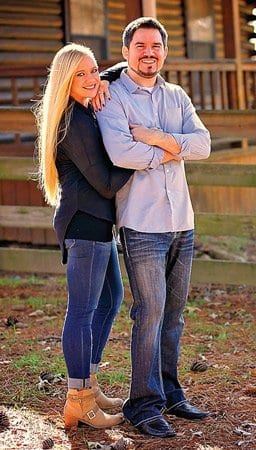 Johnny: How did your journey bring you to become involved with personal training originally?
Melanie: I have studied with nationally accredited programs such as NESTA (National Exercise & Sports Trainer Association), NASM (National Academy of Sports Medicine), and IFA (International Fitness Association). My background education in Psychology gives me a unique spin on approaching fitness goals from the inside out, but my purpose and passion is actually driven from my own personal trials with an eating disorder from early in life. Because of this struggle, and my openness in sharing about my eating disorder, I feel that I have a distinctive ability to understand and relate to the pain that is experienced in overcoming obstacles. I have been so blessed to be able to use this dark experience of my life in a way that will help others overcome the obstacles in their lives. It feels wonderful to be able to say that my story, even with it's dark and wavering chapters, has made a difference in the lives of others.
Johnny: At what point did you decide to transition to ownership?
Melanie: Our franchise opened here in Tyler in 2007. In 2008 the original owner was looking to hire a very part-time trainer, and I was at a crucial and pivoting point in my life, so I really needed some extra work. I accepted the part-time job, and then the part-time job very quickly became a full time job. The owner moved out of state. I pretty much took off from there. Looking back, I am in awe of the entire transition. I had no idea how badly I needed to "get lost" in a job that put other's needs before mine. I was young, recently divorced, and honestly, pretty lost. The following five years of leadership not only changed my life, but it transformed me into a confident, loving, and radiant person. Before this company came into my life, I was quiet and unsure about what to say or do, but over time I realized I had something within me that was worth being proud of. After five years of leadership and co-partnership with the previous owner, I requested to purchase the company as the sole owner as of December 2013.
Johnny: What have been some of the challenges of being a small business owner in a competitive fitness market?
Melanie: Honestly, one thing I have done pretty well is believing in my vision and my ability to help people. There will always be something in life that competes against you or causes you to question your abilities or worth, but it is your sense of self-worth and value that you must believe in to overcome these periods of struggle. The times that I have struggled the most have been when I have lost sight of my deepest purpose and vision. In those times I have learned to turn inward and create a different kind of connection to whatever it may be that allows my purpose to shine.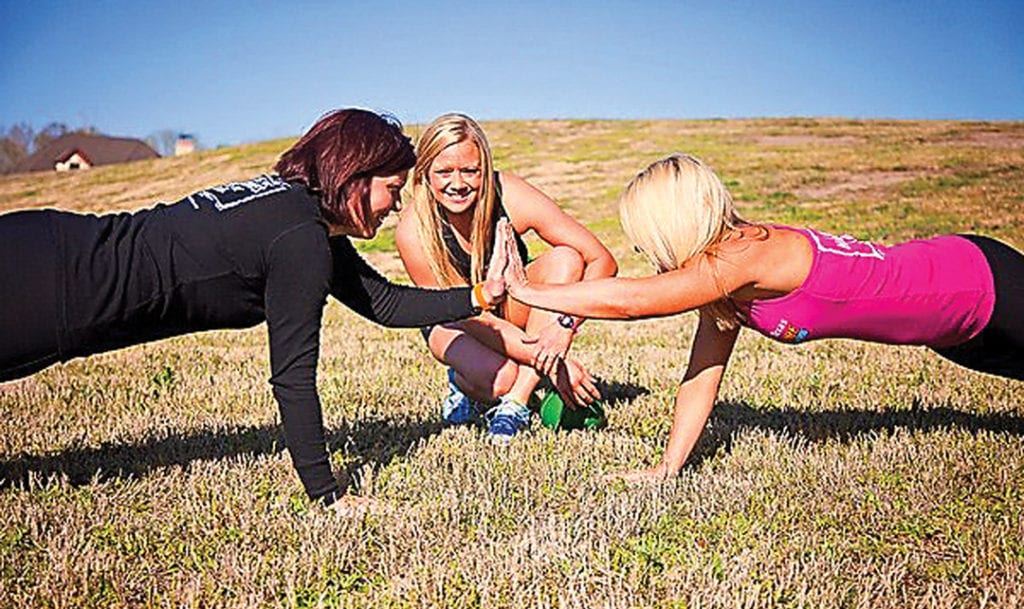 Johnny: What do you feel sets ETABC apart from other fitness experiences?
Melanie: I believe that our focus on overall well-being sets us apart from any other fitness program. We know that when you are challenging yourself physically there are many other doors that open up, and you become more and more aware of what you're doing and what you're capable of. At the same time, at some point the newness will wear off, and it will become more difficult to see results, feel inspired, and generate overall excitement to continue on this path of self discovery and change. This is where our expertise takes over because we have created a lot of awareness around individual needs, and we have learned how to "dig deep" by asking all the right questions and then following up with the key, accountability.
Our mission is to help people gain strength in all areas of their life. This strength isn't gained by running instead of walking, doing burpees in a certain amount of time, or doing hundreds of push ups. It's also not only about incorporating a balanced diet with consistent exercise. The key to helping someone develop strength in all areas of their life is to help them find their individual and "magic formula." The kicker here is that everyone's "magic formula" is different, and that is the beauty of what we do. We embrace the individual and the life that he or she wants to live. In short, we help them shine.
Johnny: Your website describes East Texas Fitness as a family-owned company, yourself along with your husband Trey. How does having him actively involved in the process enhance that feeling of family with your members?
Melanie: As I have pretty much said, I "grew up" over the course of the past eight years. People have been in and out of our boot camp program, and they have seen me transition into becoming a girlfriend, a fiance, a wife and now, motherhood. I can tell you without doubt that our members know how much Trey has supported my vision and passion, and there is no other man in this world that could handle it either! When it comes to my friends and this fitness family, I am fierce. I've worked hard to be passionately devoted to all things 'boot camp,' and it's so nice to have Trey alongside me. Trey never once complains when my alarm sounds at 3:50am, and he's always there when I need to bounce an "off the wall" workout idea at him or ask him about a business matter. He served in the United States Army for 11 years and is an excellent leader. His partnership and support is appreciated every single day.
Johnny: Would you say you have a typical member type, or is this truly an experience for anyone with the desire to achieve a fitness goal?
Melanie: The only thing that all our members have in common is this: grace and kindness. We truly have members of all walks of life, literally all sorts of people, sizes, backgrounds, and ability levels. We even have entire families who attend our program.
Johnny: What are some of the common stories and concerns you hear from new members?
Melanie: Typically I think it is common for people to think that they will be judged if they aren't able to do something correctly, and that is what I love about training outdoors or at a facility without mirrors. I don't create the time or space for someone to even think about what someone else around them may or may not be doing. From the minute you arrive at my class, it's all about you. You move and create space to discover what feels right for you, and if you feel right and good, then you're doing it well.
Johnny: So obviously with the holidays in full swing, there will be plenty of over-indulging going on when it comes to treats and eats. What is some advice you can give for the upcoming family gatherings?
Melanie: Consistency. Workout, workout, workout. This time of year gets crazy. The hustle and bustle doesn't always mean people are hustling at their workout. Show up to your workouts, even with evening parties and celebrations.
Also, be consistent in your eating habits. Don't skip meals because you're too busy or you have a party in the evening and you want to eat and drink.
I think it's also important to remember that the holiday season is also emotionally hard for some people, and working out can help work through some of the negative emotions that the holiday season can open up. Creating a consistent routine will help people combat depression and anxiety and being around people with grace and kindness helps, too.
Johnny: Obviously there is historically an uptick in fitness memberships in January, most of which tend to fall by the way in February and March. What would you say is key to turning those New Year's resolutions into tangible transformations?
Melanie: I've been thinking about this for this New Year. Instead of a long list of resolutions, I'm going to consider urging my members to pick one word to focus on. One word that will inspire them or make them think more. Of course, I am going to have them set their SMART (specific, measurable, attainable, reasonable, and time-appropriate) goals and have them share them with me, but I am going to encourage them to dig a bit deeper at the same time. I feel that an emotional connection to what you are doing is a must. It's vulnerable, but it uncovers some of the "junk" that we all need to work through.
Johnny: Finally, as a successful business owner, what advice can you give to other women who are considering taking the leap into entrepreneurship?
Melanie: Define your purpose. Sometimes when we are stuck in the day-to-day (doing laundry, shuffling kids here and there, cooking meals, and other things), we forget there's something that we can really be fired up about. Put all that aside and determine what your gift is. What is your story? How can you share it? How can you love it? It is my vision and purpose that has been keeping me grounded and connected – to God's word and to find guidance for my life. It's been pretty freeing for me so far.
For more info about East Texas Adventure Boot Camp and for a complete class schedule go to easttexasfitness.com.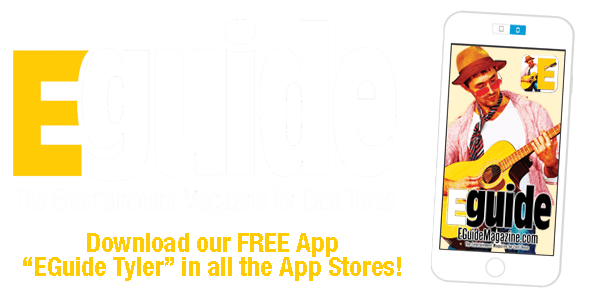 March 24th – Tyler Azalea 10k, 5k, and Kids Run plus MORE!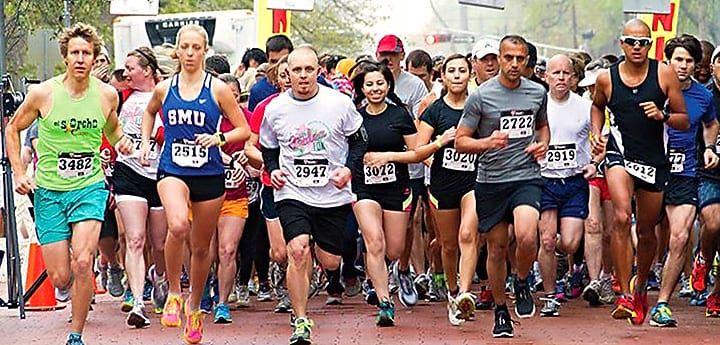 To be listed here is free! Send us info for your event go HERE.
To add a walk, run, or biking event, please send to, eguidemagazine@gmail.com. It is always free to list any event.
March 17th – Beauty & The Beast Bicycle Tour –
This legendary ride will take place this year just in time for spring. Online registration will close Thursday, March 15th, at 11:59pm. For details go to bikereg.com.
---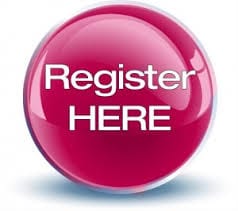 March 24th – 2018 Tyler Azalea 10k, 5k, and Kids Run – Come out for the new and improved Tyler Azalea 10k, 5k and kids fun run for a beautiful course through the Tyler Azalea Trails. This race has been taken over by local runners, and we are looking forward to the best year yet! Proceeds benefit local charity, The Children's Village. For more info find the event at facebook.com/events/1179260842207572.
March 30th – Strides for Excellence Color Glow Run – This Color Run will feature a new twist – a glow run for all ages. The run will include the popular color celebration at the end of the race. Register at localraces.com.
March 31st – True Vine Beer Run – Save the date. More details coming soon. Find the event on Facebook or at truevinebrewing.com.
March 31st – Run 4 The Son 5K – This race starts at 9am and is family-friendly, stroller-friendly and friendly dogs-friendly. Register online therec.redpodium.com or call Crossroads Church (903)939-9400. Proceeds go to the City of Whitehouse First Responders. Please bring two non-perishable food items for the Whitehouse Food Pantry. There will also be an Easter Egg hunt held right after the run. This will be at Whitehouse Sports Complex, 12500 County Rd 2133.
April 7th – Tyler Run for Autism– Join this 7th annual run inspired with the purpose of raising funds to provide much needed Applied Behavior Analysis (ABA) therapy for children on the autism spectrum in East Texas. 100% of the funds raised are given back to children enrolled at The Treatment and Learning Center for Children with Autism (TLC) or Autism Response Team of East Texas (A.R.T.). Register at tylerrunforautism.org.
April 7th – Home Run 5K/10K will be held The Cannery in Lindale. Proceeds benefit Proverbs 19:17 Ministries. To register go to proverbs1917ministries.org.
April 28th – Diva Du will be held in Tyler. This beginner-friendly race, now has an added distance for those seeking more of a challenge as well as a 5K option for those who still want to enjoy the Diva treatment without the full duathlon commitment. For more info go to facebook.com/thedivadu.
April 28th – Tyler Rose City Miracle Run – Run for the kids who can't. Run for the kids in your life. Run to make miracles. Simply lacing up your shoes and participating in the 2018 Tyler Rose City Miracle Run can help make miracles for the sick and injured kids of Northeast Texas. This will be held at Rose Rudman Park, Tyler starting at 8am. Register at localraces.com.
May 12 – Race for the Cure – Save the date for the 20th Anniversary of the Susan G. Komen Tyler Race for the Cure. To register go to komenectx.org.
July 4th – Freedom Fighter 5K will be held at Bergfeld Park. Registration is currently open at secure.getmeregistered.com/get_information.php?event_id=128684.
September 22nd – Pineywoods Ultra – Run through deep East Texas pine forests on a scenic course underneath towering pines. This diverse, single track course, almost entirely underneath a canopy of 100-foot tall pine timber, will keep you captivated as you navigate rolling hills through rooty and pine needle conditioned trails. Enjoy a post race refreshing swim in the 64-acre spring-fed lake while you rest and recover. As home to the forest race in our eco series, you won't want to miss this unique chance to run with deer through the deep piney wood forests of Eastern Texas. This is a 5k, 10k, 25k, 50k, and 100k. Wind through deep green pine forests on rooty single track while chasing deer and other wildlife. Enjoy the dizzying and majestic pine canopy above as you are shaded on your adventure. Register at ultraexpeditions.com/thepineywoodsultra 
October 13th – 2018 Corkscrew Half will be held at Kiepersol Winery, 3933 FM 344 in Bullard. Register by e-mailing itri365meredith@gmail.com.
December 2nd – 2018 Tyler Half Marathon & 5K – This event will give athletes a tour unlike any other through the Rose City of Tyler, Texas. The event will start and finish from TB Butler Fountain Square in the center of downtown Tyler, Texas. More information can be found at tylerhalf.events and be sure to follow The Tyler Half Marathon & 5K on facebook.com/events/1565352873583566/
March 17th: Wildlife Walk & Navigation Revelation at Tyler State Park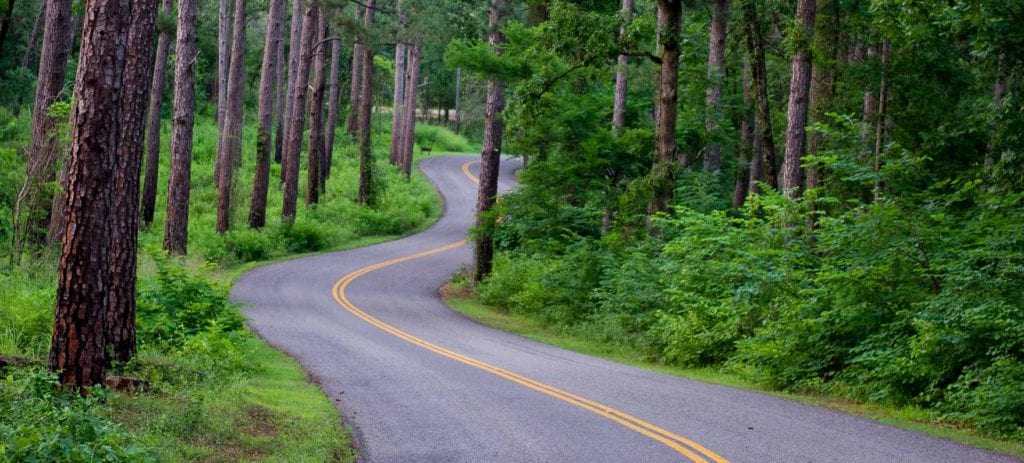 At Tyler State Park, you can boat, fish, swim in the lake, hike, mountain bike, picnic, geocache, camp, bird watch and study nature. It is located at 789 Park Road 16, Tyler. All events are free with fee paid for admission into the park. Adults are $6 daily, and children 12 years and under are free. For more info go to tpwd.texas.gov/state-parks/tyler or call (903)597-5338. Tyler State Park offers several events this month.
March 17th (10-11am) – Wildlife Walk – Come learn to identify edible wild plants and how to prepare them. Many edible plants may be seen during this short hike. Learn about plant safety too.
March 17th (2-3pm) – Navigation Revelation – What do you do when your GPS batteries die? Learn to use a compass and a map for your navigation needs. Bring a compass if you have one or we have a few loaners. Dress for the weather and be ready for a short walk. Meet at the Amphitheater.
March 24th (8-10am) – Tyler State Park Birding Tour – Travel into the park to find birds, observe them in the wild, and add them to your lists. Recommended for ages 7 and up.
March 24th (10:30-11:30am) – Birding 101: Introduction to Birding – Learn how to identify birds by sight and sound for a ½ mile walk. Recommended for all ages.
March 24th (3-4pm) – Vultures: Carrion the Clean-Up Duties – Discover two species of vultures in Texas. Learn about how important they are and how they may not be much to look at, but they are masters of the sky.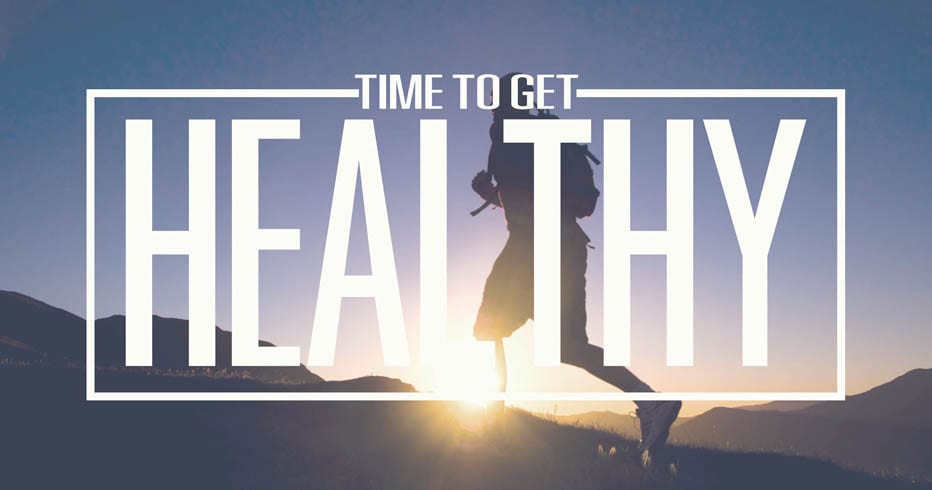 "Kitchen Talk" Classes at Integrative Health Matters
Integrative Health Matters recently opened in Tyler offering a healthy alternative to losing weight.
"Food is the real medicine. Through our innovative, hands-on cooking program, we aim to inspire healthy change through education. Diseases, chronic conditions, inflammation, and immune system disorders are often attributed to diet. Food is the medicine that can fix the problem. We help you create an organic based diet, with assessment, our health coaches will get to know you, and create a custom plan."
"Integrative Health Matters is lifestyle medicine. It's not about drugs and doctor's appointments. It's about how to eat right, how to think right, and to understand all the things we have to do to stay healthy," said neurosurgeon Guy Danielson, medical director and founder of Integrative Health Matters. "This is root cause (medicine), not covering up symptoms with something from the pharmacy. The pharmacy is out in the garden."
The public has opportunities to visit Integrative Health Matters at the practice's weekly Functional Food Friday talks. Every Friday at 10am, the clinic opens to the community for casual conversations with IHM health coaches on how to use food to address various health conditions. These talks have focused on what foods to improve fatigue, inflammation, digestive issues, and more.
The clinic also offers twice monthly in-depth health and cooking presentations on Tuesdays. These "Kitchen Talks" invite the public into the IHM instructional kitchen to learn to cook tasty and nutritious meals and create a healthy home environment. These upcoming Kitchen Talks include:
March 13th (6pm) — Veggies You''ll Crave

March 27th (6pm) — Detoxing Your Home

April 10th (6pm) — Salads Your Family Will Enjoy

April 24th (6pm) — Family Friendly Weekend Dinners

May 8th (6pm) — Eating on the Go
Integrative Health Matters is located at 419 WSW Loop 323 #400 in Tyler, next to La Madeleine. For information about Integrative Health Matters, contact (903)595-8077 or visit ihm.life.