East Texas Athlete Steps Up to Say "No More:" The Youth is the Hope of our Future
By Jose Rizal
Domestic violence and sexual assault are two very prevalent issues in East Texas, which, to some extent, still remain topics that are swept under the rug. Society as a whole creates a climate for our culture on what is acceptable and what is not and calls it social norms. When society remains silent on certain issues, the overwhelming message usually received is that it's not important enough to talk about or that it isn't an issue at all. Our silence is our complicity, because a choice to remain silent is a choice with consequences. One East Texas Teen is making it known that he will not be complicit in the perpetration of violence, and he's challenging other local East Texans to join him.
Jaired Maddox, an 18 year old student athlete at All Saints High School in Tyler, is challenging local area coaches and athletes to step up and say, "No More" to domestic violence and sexual assault. Jaired has collaborated with the East Texas Crisis Center to bring the nationally-known awareness campaign, "No More" to East Texas. "No More" (www.nomore.org) is a unifying symbol and campaign to raise public awareness, and to engage bystanders around ending domestic violence and sexual assault.
Jaired wants to use his voice to be an ally, "being a male and speaking out about ending domestic violence brings much more light on the subject. By speaking out, I give the victims – especially women- a strong secondary voice. With the secondary voice, more males will realize this is not simply a 'women's issue' that would be better off handled by women, but rather a social issue: one that impacts our society's households, social norms, and many more important areas of our lives."
He also sees the importance of using his position to help address the issue, "athletes are held as models, especially among young men and women. For example, if an athlete does something good for true community, most teens will follow. The same goes for the negative. Seeing many athletes convicted of some form of domestic violence and soon after continuing their careers as if nothing happened, breeds the idea that their behavior is both normal and acceptable. It is up to the coaches to teach the men and women my age what a healthy relationship is."
Maddox has a compassionate heart and wants to share with those who have been affected by abuse. He said, "I may not know who you are or relate to you in any possible way, but I do know your circumstances, and that there are many others in your situation. I'm in a great position to speak out about your problems, and I will gladly be the voice that relays the problems you are facing every day."
It isn't every day we get to witness male youth leadership in the way of activism and support, but Jaired Maddox is stepping up to the challenge to end violence in a huge fashion, and I believe it is up to us in the East Texas community to show him that he is not alone in his efforts. You can be part of the solution by raising awareness at Dance Away Domestic Violence on Saturday, October 23rd, downtown on the square in Tyler from 9am-3pm.
For more information on how you can be a sponsor, purchase a t-shirt, or show support and join Jaired and the East Texas Crisis
Center in saying, "No More" to domestic violence and sexual assault, visit www.etcc.org or call (903)509-2526.
You may follow Jaired on www.facebook.com/nomoretx.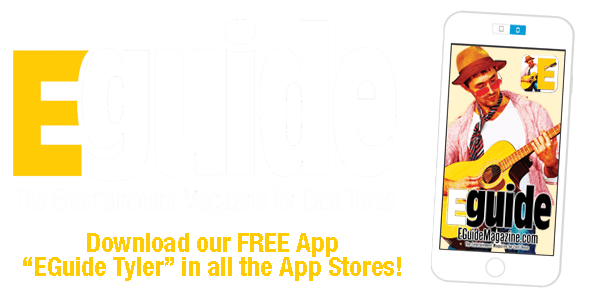 March 24th: Save the Mayfair Fundraiser, Dinner & Live Music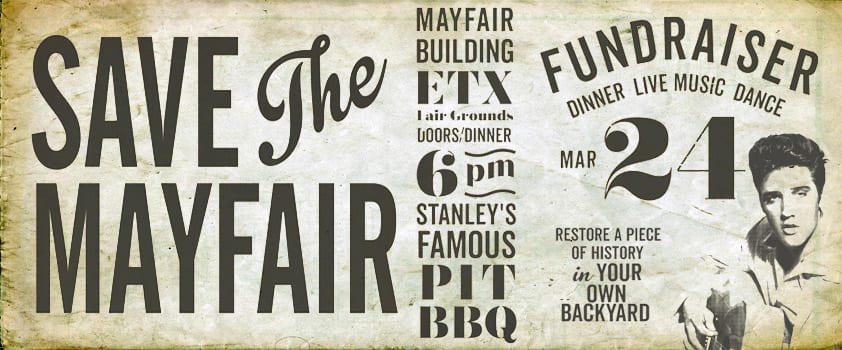 Join the fun at the Historic Mayfair Building for an evening of Music, BBQ, & Dancing.
Saturday, March 24, 2018 at 6 pm
411 Fair Park Dr. Tyler, TX 75702
Sponsored by Friends of the Mayfair & Stanley's Famous Pit BBQ
Entertainment provided by The Magills & Co. & Tyler All Star Band
Tickets available savethemayfair.org. 
WHAT'S THE MAYFAIR?
The historic Mayfair Building in Tyler, Tx was built in the late 1920s by the local Sam R. Hill Construction Company. The Mayfair has been home to many national musical acts such as Elvis, Dolly Parton, Johnny Cash, Hank Williams & so many more.
With the threat of destruction to make way for new buildings at the Tyler Fair Grounds, a group of friends banded together determined to preserve the iconic venue & bring live music back to Tyler.
The Friends of the Mayfair (501c3), along with support from the community, can bring life back into this beautiful piece of history for all of East Texas to enjoy!
This will be no small feat however, the Friends need to raise approximately $1,300,000 to complete the project. Will you join our efforts to Save The Mayfair?
"My mother saw Elvis at The Mayfair when she was in her late 20s. As far back as I can remember, I remember going to see concerts & shows at The Mayfair. The building is unique in design, there is not another like it in the world. The Mayfair is worth preserving for it's unique acoustics & interior layout."   — MARK THACKER, HISTORICAL ARCHITECT
"Playhouses on the Plaza" Downtown Tyler Through March 22nd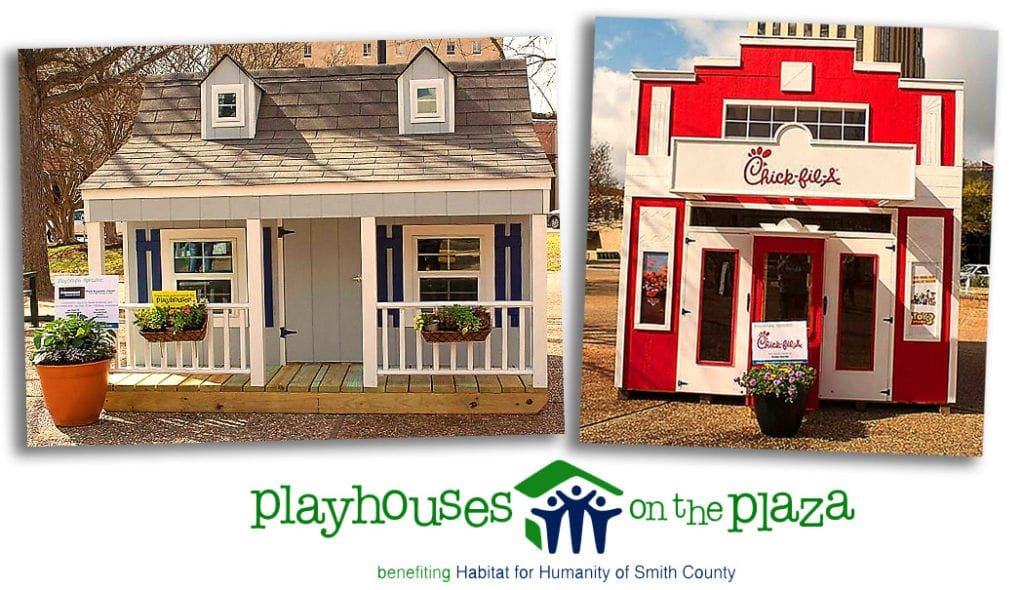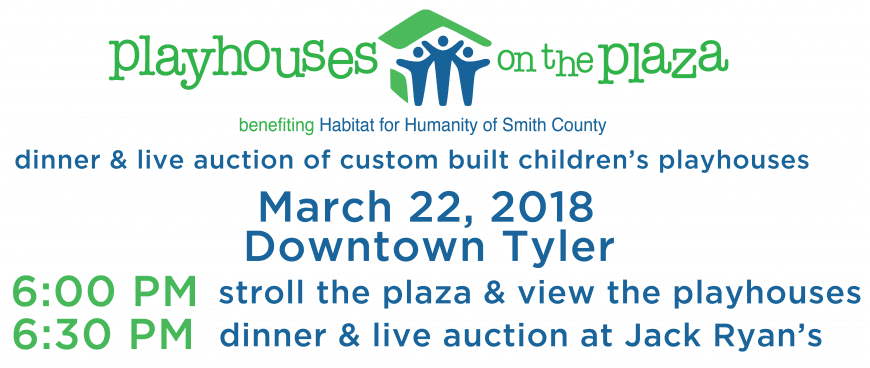 March 16th-22nd (7am-11pm daily) – Preview of the Playhouses — Thursday,
March 22nd (6pm) – Dinner and Live Auction at Jack Ryan's Steak and Chophouse
T.B. Butler Fountain Plaza will become a magical mini-community with up to eight life-sized custom playhouses – promising hours of imaginative playing –  displayed on the T.B. Butler Fountain Plaza in Downtown Tyler and features an online auction.
The display is open to public viewing at no charge.
The event will culminate in a ticketed dinner and live auction at Jack Ryan's Steak and Chophouse, 102 N. College Ave., Downtown Tyler March 22nd.
All proceeds benefit Smith County Habitat for Humanity. This is sponsored by Invest In Tyler & Strada Caffe.
Smith County Habitat's mission is to build and repair houses for people in need of decent, affordable housing. For more info call Habitat for Humanity of Smith County at (903)595-6630 or go to SmithCountyHabitat.org.
ONLINE auction begins March 31st! 
UT Tyler Graduate Student Exhibits Feature Steel, Wood Creations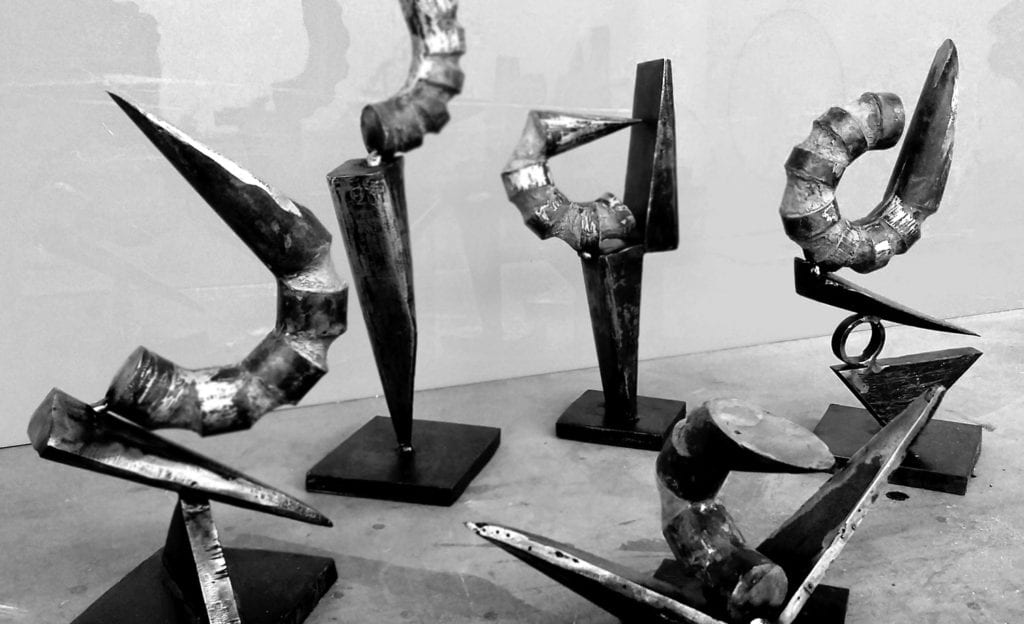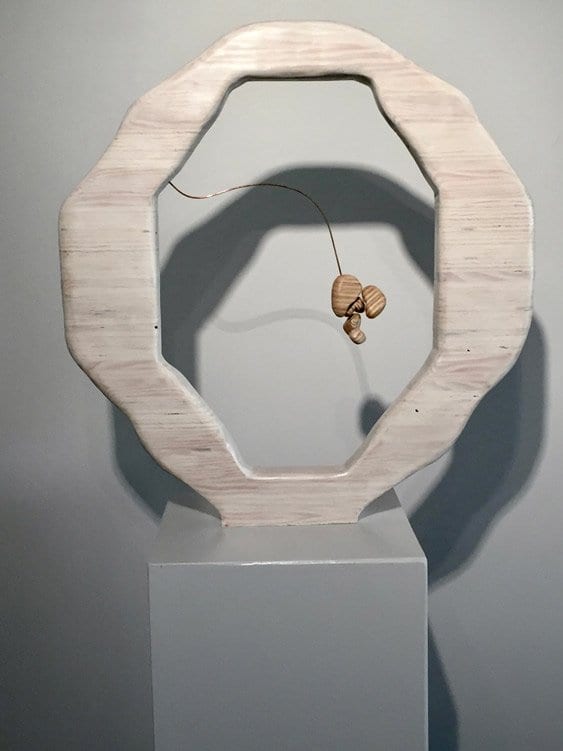 The University of Texas at Tyler Department of Art and Art History is proud to announce three exhibitions featuring three-dimensional artists seeking a master of arts and master of fine arts degrees this spring.  
"Students and visitors to our galleries will be in for a special treat as this semester's master-level artists craft wood and steel into their own unique artistry," said Gallery and Media Coordinator Michelle Taff.
The Meadows Gallery currently features "With Wood and Paint" by masters of fine arts candidate Jake Arnold of Bullard. Arnold's work is centered in additive and subtractive wood-working, and it incorporates both aggressive geometrical and softer voluptuous forms touched with paint. A public reception with artist talk will be at 6pm on Thursday, March 22 at the gallery.
The Fine Arts Complex Gallery currently features "Finding Place" by master of arts candidate Kirsti Smith of Canton. Smith's wooden sculptural forms explore relationships and community and how well individuals fit and find place in their own surroundings. A public reception with artist talk will be 6 p.m. Thursday, March 29 at the Fine Arts Complex gallery.  
Both exhibits conclude Friday, March 30.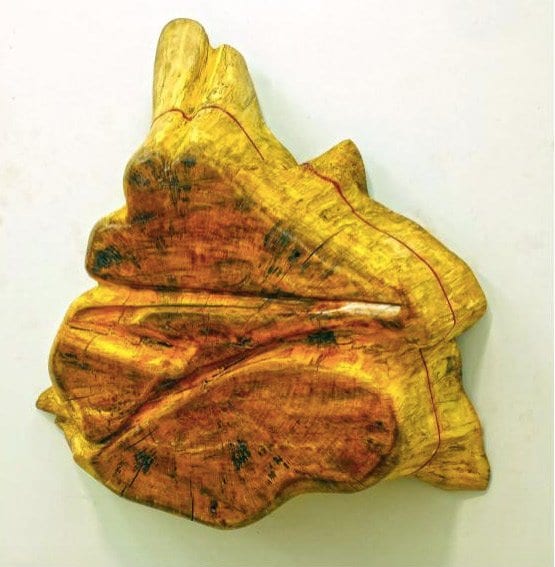 In addition, master of fine arts candidate Brandon Witschi of West Virginia will display his sculpture in an exhibition titled "Beyond Compression" in the Meadows Gallery. Witschi combines steel and other media to create forms that emphasize balance, stability and individuality. A public reception with artist talk will be 6 p.m. Thursday, April 12 at the Meadows Gallery. The exhibit will conclude Friday, April 13.
Gallery hours are 8 a.m. – 5 p.m. Monday through Friday and by special appointment. For more information, contact Taff, 903.566.7237 or
mtaff@uttyler.edu.
A member of the prestigious UT System, The University of Texas at Tyler focuses on student success and innovative research in the more than 80 undergraduate and graduate degree programs offered. With more than 10,000 students, UT Tyler has facilities in Tyler, Longview, Palestine and Houston.