Feb. 16th-18th: East Texas Auto & Cycle Show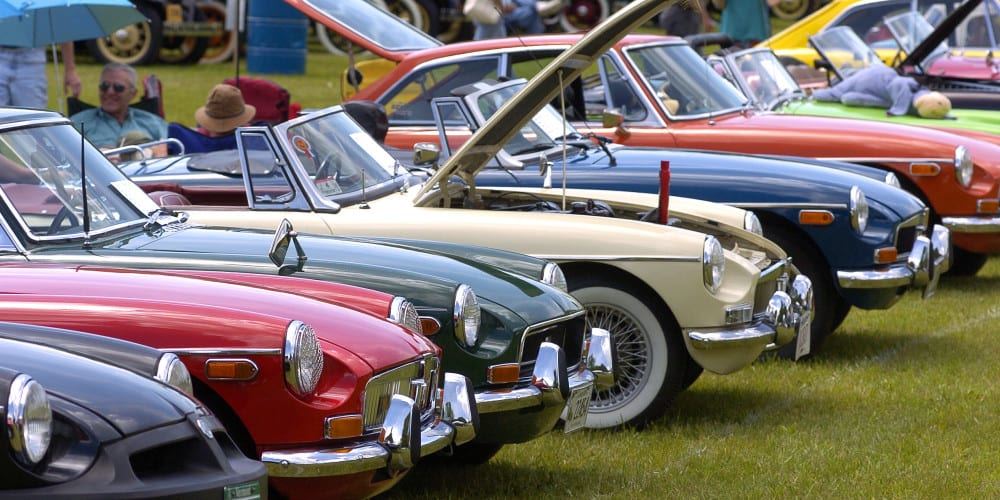 ---
February 16th-18th at Harvey Convention Center
The 2018 East Texas Auto & Cycle Show, benefiting the East Texas Crisis Center. will host its 28th Annual show at The Harvey Convention Center in Tyler on February 16th-18th.
This year's show theme is 'Fabulous 50's' featuring a collection of classic and antique 50's model cars. The show will also provide a collection of vintage, classic, and special interest cars, trucks, and motorcycles from every decade.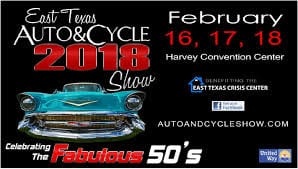 Guests will enjoy live entertainment Saturday, 12:30-4pm and Sunday, 1-4pm, with performances by The Magills and the Tyler All-Star Band.
This year's raffle car is a 1964 1/2 Mustang Convertible donated to the East Texas
Crisis Center by Tyler Ford. This is the 15th consecutive and most valuable raffle car donated by Tyler Ford in order to raise funds to provide services for victims and survivors of violent crimes.
Raffle tickets are $10 and can be purchased in advance at Tyler Ford, Traditions Restaurant, Quick Lane Tire & Auto, ABC Auto Parts in Tyler and Whitehouse or online at autoandcycleshow.com. The winning raffle ticket will be drawn at the close of the show on Sunday at 4pm.
Show hours are Friday, February 16th, 4-9pm; Saturday, February 17th, 9am-7pm; and Sunday, February 18th, 9am-4pm.
For more info go to autoandcycleshow.com and facebook.com/etautoshow.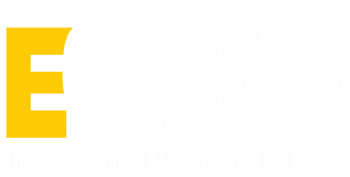 Feb. 17th: Birding Tour & Hike at Tyler State Park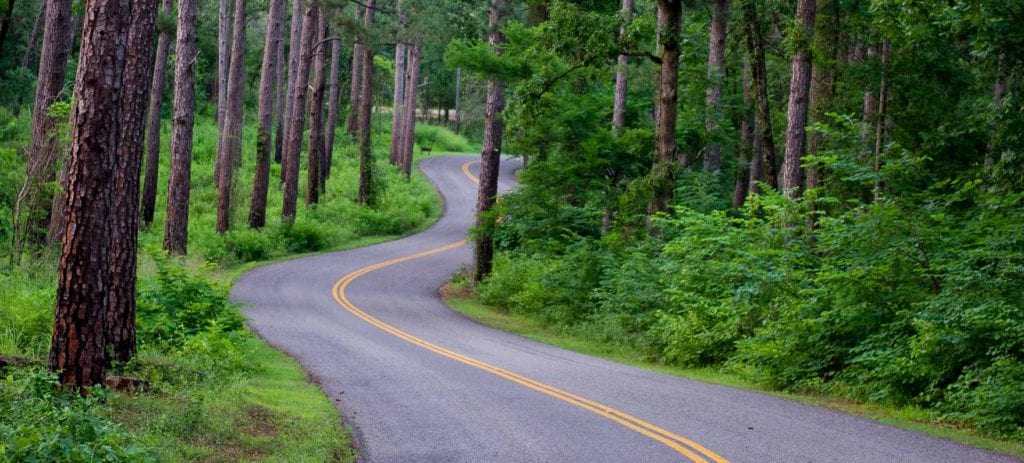 Tyler State Park Offers Outdoor Winter Fun
At Tyler State Park, you can boat, fish, swim in the lake, hike, mountain bike, picnic, geocache, camp, bird watch and study nature. It is located at 789 Park Road 16, Tyler. All events are free with fee paid for admission into the park. Adults are $6 daily, and children 12 years and under are free. For more info go to tpwd.texas.gov/state-parks/tyler or call (903)597-5338. Tyler State Park offers several events this month.
February 3rd (10-11:30am) – Dutch Oven Cooking: History in a Black Pot – The simple black pot tells the story of America. Learn the basics of the fine art of historic camp cooking with cast iron! Warning: you will be hooked!
February 3rd (2-4pm) – Backcountry Hike Series – Escape into the forest with a backcountry hike for a 2.5 mile moderate hike.
February 10th (10-11am) – Woodpeckers! – Take a walk through the forest and find as many of Tyler State Park's seven woodpecker species as possible.
February 10th (2-4pm) – CCC Lakeshore Hike – Join in for a 2-mile hike and experience the legacy of Tyler State Park. Learn the story of the young men, the Civilian Conservation Corps, that built the park and become a part of their legacy. Meet at the Silver Canoe Park Store.
February 17th (8-10:30am) – Tyler State Park Birding Tour – Travel into the park to find birds, observe them in the wild, and add them to your lists. Recommended for ages 7 and up.
February 17th (10:30-11:30am) – Birding 101: Introduction to Birding – Learn how to identify birds by sight and sound for a ½ mile walk. Recommended for all ages.
February 17th (2-3pm) Backyard Birding – Learn how to attract birds and other wildlife by wildscaping, feeding, and providing homes for our feathered friends.
Feb. 27th: "Complexions: Bach to Bowie" at Cowan Center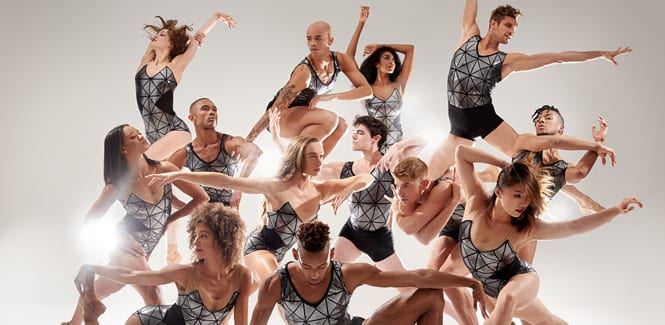 On Stage This Month:
The Cowan Center is located at 3900 University Blvd. on the UT Tyler campus. Tickets are available at the box office, by calling (903)566-7424, or go to cowancenter.org. Upcoming productions are:
February 27th (7:30pm) – "Complexions: Bach to Bowie" will be presented at The Cowan Center. Combining the best of athleticism, lyricism, technical training, and experience, "Complexions" awakens audiences to a new, exciting genre with their singular approach of reinventing dance through a groundbreaking mix of methods, styles, and cultures. The Bowie part of the evening is entitled "Star Dust" and will feature daredevil dancing, a hip soundtrack, glam rock costumes, and innovative stagecraft. Tickets are $37-$62.
March 6th (7:30pm) – "Motown The Musical" will be presented at The Cowan Center. "Motown The Musical" is the true American Dream story of Motown founder Berry Gordy's journey from featherweight boxer to the heavyweight music mogul who launched the careers of Diana Ross, Michael Jackson, Smokey Robinson, and many more. Sales begin February 5th. Tickets are $37-$67.
March 9th (12:30pm and 2:30pm) – "Alice In Wonderland" will be presented at The Cowan Center! This all-new production finds a precocious girl, Alice, falling into a fantastic world of extravagant characters where little makes sense. To find her way, Alice charts a topsy-turvy course where every turn means a new adventure. This is ideal for Grades 2-6. All tickets are $4.
March 24th (7:30pm) – Time for Three will be presented at the Cowan Center. This trio is at home in Carnegie Hall, in famous night clubs, with symphony orchestras, at NFL games, on highly acclaimed albums, or in collaborations with artists from practically every genre of music. They are known for performances of Bach, Vivaldi and Mozart, mash-ups of hits by the Beatles, Justin Timberlake and more, plus a one-of-a-kind Orange Blossom Special.
April 3rd (7:30pm) – Kimberly Guilfoyle will be presented at the Cowan Center. Kimberly Guilfoyle joined FOX News Channel as a legal analyst in 2006, hosting the one-hour crime-based program, "The Lineup." She currently co-hosts Fox's primetime show "The Five." Guilfoyle also appears as a legal and political analyst on "Hannity," and is part of a rotating panel on "Outnumbered." A Dinner and Post-Lecture Reception will be held, sponsored by Austin Bank. Tickets are $17-$37.
April 21st (7:30pm) – "The Wizard of Oz" will be presented at the Cowan Center. There truly is no place like home! The entire family will be captivated as they travel down the Yellow Brick Road and beyond with Dorothy, Toto, and their friends the Cowardly Lion, the Tin Man, and the Scarecrow in this lavish production, featuring breathtaking special effects, dazzling choreography, and classic songs. Tickets are $37-$72.
April 28th (7:30pm) – Beethoven: Symphony No. 9 will be presented at the Cowan Center. The East Texas Symphony will close their season with Beethoven's monumental Symphony No. 9.  The Orchestra will be joined by ETSO Chorus, UT Tyler Concert Chorale, and Patriot Singers, and a quartet of soloists.  The concert also features the ETSO premieres of Handel's Zadok the Priest and Brahms' Nanie.  It's a grand evening of choral music ending the season on a high note.
May 10th (7:30pm) – The Celtic Women will be presented at the Cowan Center. This global phenomenon started on a winter Dublin night in 2004. The idea was conceived to create a musical ensemble featuring a selection of exceptional classically and traditionally trained Irish female musicians. Tickets are $42-$77.
Feb. 27th: Basic Angler class coming to the Glass Rec Center

Do you know the ins and outs of fishing? The Glass Recreation Center is offering a Basic Angler class on Tuesday, Feb. 27 from 6:30 to 8 p.m. at Woldert Park pond, 501 W. 32nd St.
Pro fisherman David Wilson will teach basic fishing techniques to will help new anglers reel in the big one. Young fishermen and women will be able to walk away armed with enough knowledge to hit the water with confidence. There is no fee for this class and it is geared for fledgling anglers, ages 12 and up.
Equipment will be provided for all participants. A fishing license will be required for those 16 and older.  Pre-registration is suggested as space is limited.
To sign up or for more information, contact the Glass Recreation Center at (903) 595-7271 or visit www.TylerParksandRec.com.
About the City of Tyler's Glass Recreation Center
Glass Recreation Center is a community center owned and operated by the City of Tyler and housed under the Tyler Parks and Recreation Department. The multi-use facility includes a weight room, fitness classes, basketball and volleyball courts, volleyball league, arts, and crafts room, computer lab, rental areas, annual special events, sidewalk track around Woldert pond and is home to the Keep Tyler Beautiful Native Plant Garden. To learn more, visit the Glass Recreation Center webpage at www.TylerParksandRec.com.