El Guapo Records and the Vinyl Revival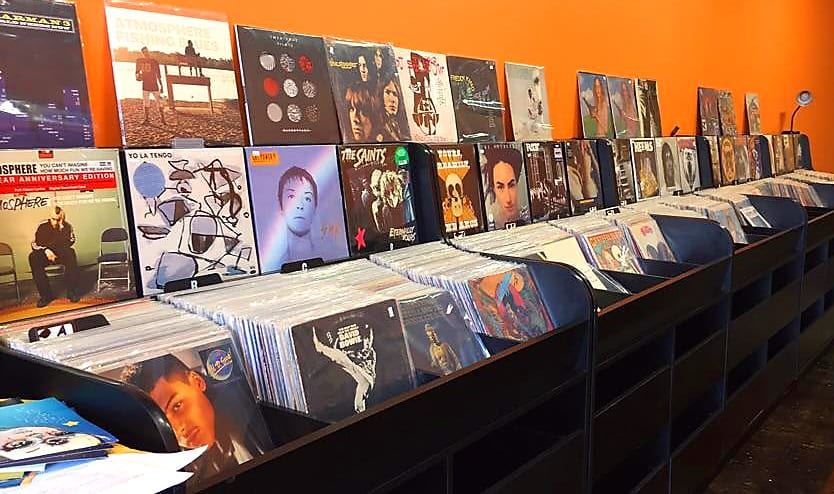 How Music Got Its Groove Back
By Daniel Poe
"Saturday you'd hop on your bike and meet up with your buds, or we'd hop in the car once we could drive and spend all day between the guitar shop and the record store. You pick up the newest wax from whatever band you're into lately and wear it out learning new licks from Page or Billy (Gibbons) or Jeff Beck. That was it, man. If you could manage that, it was a good day."
This was the sort of trip my Dad would take me on when I asked him about growing up in Abilene, Texas. Born in '56, he was "there" for the hallowed era of what we now call Classic Rock. Discussing it has always been a communion between us for as long as I could remember, usually stemming from something coming on the radio or whoever was on the cover of the latest "Guitar World" magazine he was poring over. Sometimes I'd wander into his room to see him with his giant can headphones plugged into the receiver, spinning records to unwind from a long day. These occasions were perhaps my favorite and the most special. His eyes would brighten, and he'd flash a smile or a silly face to acknowledge me, and I would sit patiently while he finished his song. I would soak in every detail and can still remember each sensation – the light shimmering off of the shiny, rotating vinyl, the unamplified whisper of the needle riding the groove, the sweet, musty smell of the old record sleeves, the big, bright album art – orchestrating to tell just as much as the songs we were playing. It was visceral.
This experience is altogether unique and yet not uncommon. Many music lovers could write their own such ode to vinyl. One could expect to hear several of the same tropes from one account to the next and just as many interpretations: ("What do you mean 'analog is warmer?"), and in the end, if anything, they would convince you that people are passionate about records.
Aristeo Rodriguez is one such romantic, and the recently opened El Guapo Records in Downtown Tyler is his love letter. Situated unassumingly between Moon Rivers Naturals and Lightbox Collective, El Guapo popped up seemingly overnight, but in many ways feels like it has been there all along. Within the narrow, vibrantly colored space is the perfect marriage of something old and something new. Black record shelves line the green and orange walls, packed full of fresh and used stock from nearly every music genre imaginable, organized alphabetically.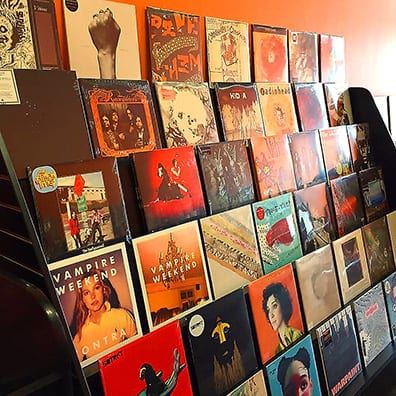 One section showcases some of the most popular recent releases and reissues, bolstered by a strong showing from Third Man Records and Matador, for all your White Stripes and Radiohead needs, respectively. A couple of steps to the left will put you in front of the popular $2 bin, boasting an eclectic selection of well-worn but playable titles. Plucking almost any album from the lot and showing it to him, Aristeo will likely tell you exactly where he picked it and what he loves about it.
Occasionally you'll see him grab a new item off the shelf and say, "You know what? I've gotta keep a copy of this for myself!"
The stock is as much a personal collection as it is inventory. And much like the records and sleeves, he is a storyteller. You will typically find him standing at the counter, handsome as his store's name suggests, carefully cleaning new additions with a felt brush in deliberate, circular motions, ready to recount his latest bike trek or his favorite concert memories. He will rattle off his wishlist for new releases, give you recommendations, share his favorite recipes, or talk about growing up in south Texas.
Much like myself, music was a sacred thing for Aristeo from very early on. A rich cultural background and a handful of moves did their part to expose him to a wide variety of genres. His father is a self-taught engineer, so it's no surprise that he took a shine to vinyl – the raw mechanics of placing a needle in a groove to draw out something he could not only hear but feel. This exchange became even more a part of his life as he began DJing clubs and parties under the moniker DJ Aris. Striving to stay inspired and keep a fresh sound, his record collection grew, and with it, the desire to connect with people and share music in a much more practical, meaningful way. This ultimately meant a lot of waiting.
The state of physical media was changing. And shrinking. The '80's and '90's saw everyone putting their LPs in the closet or the garage, trading quality and size for quick and compact in the form of cassettes and CDs. Media became digital, and the Internet made it easier than ever to distribute and acquire music without ever leaving the house. MP3 players allowed for one to carry thousands of songs with them anywhere. Music lovers had more access and control than ever, and it was hard to imagine anything better. But despite everything gained, we lost something. Album sleeves became thumbnails, liner notes fell by the wayside, and any song could be found by scrolling through a body of text. People stopped touching their music. Record stores everywhere went dark.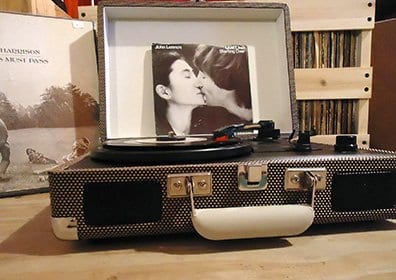 Flip to side B. In 2006, vinyl sales began to increase for the first time in what seemed like forever, hitting a steady stride by 2010 and increasing 30-40% year-over-year, according to Forbes. Thanks to a growing interest in retro style and movements like Record Store Day, vinyl was back on our minds and went into heavy rotation. Many artists embraced the opportunity to be in listeners' hands again and catered to the format, releasing special editions and color variants of old and new albums. Jack White's "Lazaretto" sold 40,000 vinyl copies in the first week alone, and soon became the best-selling vinyl album since Pearl Jam's "Vitalogy" in 1994. By 2015, records were outselling digital downloads in many markets and sales reached $416 million, the highest figure since 1988, the RIAA reported, and these figures did not account for the sales in the used market. Vinyl was telling stories again, and people were listening. Aristeo's wait was over.
El Guapo Records opened in style on November 19th, 2016, throwing a big block party with live music, food, and the support of neighboring businesses. The turnout was huge.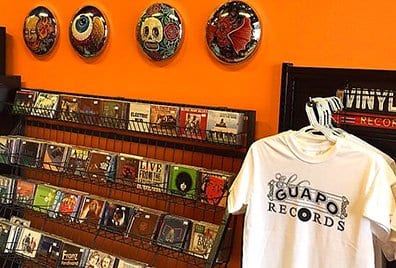 "I sold over half of my stock that first day, dude. It was crazy!" Aristeo said. "I knew this thing wouldn't work unless I was all in."
The bet paid off. El Guapo has since enjoyed a steady clientele of seasoned vinyl enthusiasts and newcomers alike. "I've sold several kids their first ever turntable. How cool is that? Now they've got the bug and keep coming in," he grins.
Along with vinyl, there is a solid selection of used CDs, cassettes, record cleaning supplies, shirts, and more. Hang out long enough and you will meet Strawberry, the record store kitty, playing amid the crates.
As the saying goes, "analog is warmer," and a visit to Tyler's newest record shop will reveal the community is as well. It's just the sort of place I can call Dad about and say I hopped on my bike to go hang out all Saturday, thumbing through records with my friends.
For more info about El Guapo Records call (903)630-7606 or go to elguaporecords.com.
El Guapo Records is located at 257 S. Broadway in Downtown Tyler.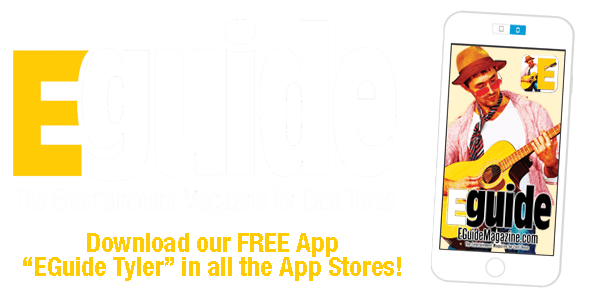 Calling All Poets, April 21st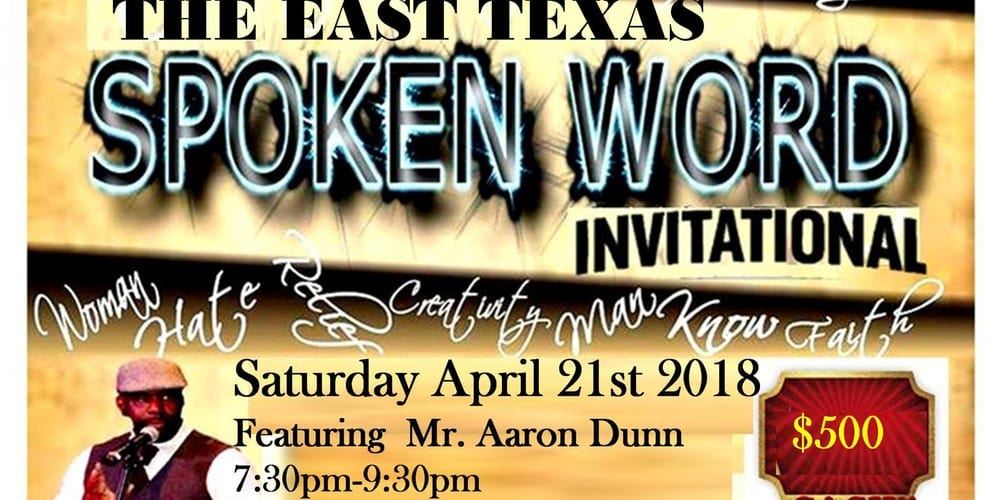 The East Texas Spoken Word Invitational Competition
The East Texas Spoken Word Invitational is an 'East Texas poets only' competition and will be held Saturday, April 21st, 7:30-9:30pm at El Guapo Records, 257 S. Broadway Ave., Downtown Tyler.
On this night, come celebrate International Poetry Month in a family-friendly space. At this collective community gathering, the featured poet will be Aaron Dunn, author of the new collection "Poetry For Your Sake." Aaron will be reciting works which will be available for purchase.
There will be 12 poets selected for his annual spoken word event. Prizes will be awarded. Poets can enter the competition for $10. There is free admission for any audience member.
Tickets are available at eventbrite.com > East Texas Spoken Word Invitational. To participate, you must have an eventbrite ticket.
Seating is limited. For more info call or text (972)704-5001 or go to mikeguinn.biz.
Liberty Hall: Bill Anderson in Concert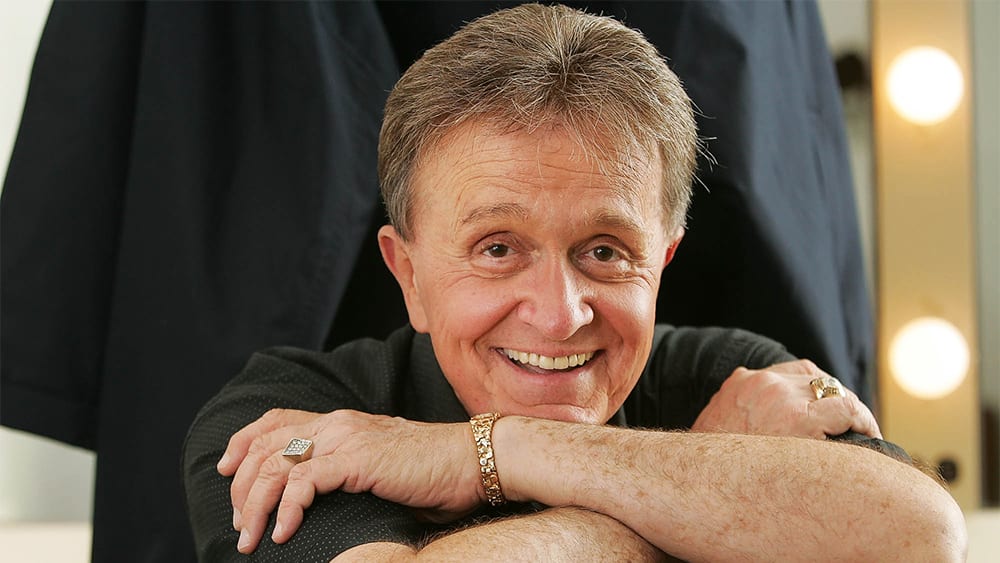 Country Music Hall of Famer Bill Anderson in concert this weekend!
---
Liberty Hall is hosting a variety of upcoming events. Liberty has something for all ages! Liberty Hall is located at 103 E. Erwin St., Tyler. Tickets are available online at libertytyler.com.
April 20th (7pm) – Bill Anderson in Concert – Country Music Hall of Famer, Bill Anderson, has been a member of the Grand Ole Opry sine 1961. One of the most popular, most enduring entertainers of our time, he's known, in fact as "Whispering Bill," a nickname hung on him years ago as a result of his breathy voice and his warm, soft approach to singing a country song. For tickets call (866)710-8942. Tickets start at $40.
April 21st (8pm) – Mouse & The Traps – After more than 50 years together, Mouse & the Traps continue to be one of the best examples of "Texas Rock & Roll." Formed in Tyler, Texas in 1965, Mouse, Nardo, Dave & Larry continue to give the public just what they want – great rock and roll. Whether you remember "Public Execution," "Hit the Bricks," or not, Mouse & The Traps has something for everyone. Tickets are $20-$25.
May 10th (7pm) – Twitty & Lynn: Grandchildren of Conway & Loretta in Concert – Tayla Lynn grew up in the heart of Tennessee and started singing with her grandmother at an early age. Tre Twitty, the grandson of the late Conway Twitty, is a remarkable young talent and will perform as well. For tickets call (866)710-8942. Tickets start at $30.
June 27th (7pm) – Country Music Hall of Famer Connie Smith – In 1964, Connie Smith recorded the Bill Anderson-written "Once a Day." Issued as her first single, it spent eight weeks at #1. She also cut darkly personal songs, including "Ribbon of Darkness" and "The Last Letter." For tickets call (866)710-8942. Tickets start at $40.
July 20th (7pm) – "Sail On: The Beach Boys Tribute" is a show based out of Nashville, TN, that focuses on performing songs by America's Band, The Beach Boys, to sheer perfection. The show includes over 30 well-known hits. Members of Sail On have performed with Brian Wilson's band, The Zombies, Earth Wind and Fire, Cheap Trick, Mark Lindsay. Tickets are $20.
August 11th (8pm) – Sgt. Pepper's Lonely Bluegrass Band will visit Liberty once again! They are a modern bluegrass band that plays and sings the songs of The Beatles. Performing some of the very best music composed by Paul McCartney, John Lennon and George Harrison, beloved songs are presented with instruments you normally wouldn't expect to hear. Tickets are $20.
August 16th (7pm) – The Bellamy Brothers – Best-known for the easy rolling, '70s Southern soft rock classic "Let Your Love Flow," the Bellamy Brothers are the most successful duo in country music history, consistently climbing into the upper reaches of the Billboard country charts during the '80s, including "Redneck Girl," "If I Said You Had A Beautiful Body, Would You Hold It Against Me," '"You Ain't Just Whistlin' Dixie," and "Dancin' Cowboys." For tickets call (866)710-8942. Tickets start at $40.
Horror & Paranormal Conference Held April 20th-21st
Horror & Paranormal Conference & Psychic Fair to be Held April 20th-21st
This year's annual Horror & Paranormal Conference & Psychic Fair is coming to town April 20th-21st, and it promises to be even bigger and better than ever.
Held at Staybridge Inn & Suites, 2759 McDonald Rd., in Tyler, you can experience everything from ghosts, to Bigfoot, to UFO's, to psychic readings – everything can be found at this hugely popular event.
New and returning guest speakers make this an event one to remember. Come satisfy your curiosity or add to your current knowledge. You will have the opportunity to meet the established stars, the up and coming stars, and of course, experience astounding psychic readings and galleries that will be going on.
April 20th kicks it all off with a VIP dinner with the stars. This event will also include some light ghost hunting plus a movie screening. Be sure to  experience the speakers and vendors all day Saturday, the 21st, and a psychic gallery that evening, followed by an all night ghost hunt at multiple locations. VIP ticket holders get early access with free coffee and donuts, front row seating, super stuffed goody bags, a special free tarot or rune reading by special guest Alexis Jones, access to a free movie of your choice Friday night at Hollywood Theaters, free dinner at Athena's Greek Restaurant on Friday night, and free admission to the psychic gallery on Saturday night. These tickets are very limited, so get yours early.
Guests include Scott Gruenwald, Trana Simmons, Marie Davis, Rosa Ramirez, Mike McCaskill, Jeff Hurley, Dr. Heidi Hoke, Ashton Rogers, and more.
Throughout the day there will be tarot readings, astrology readings, angelic guide connection sessions, psychic rune card readings, hypnotherapy demos, medium readings, mind clearing and energy balancing sessions, reiki healing, and photo ops.
The full itinerary as well as tickets are available at toursoftyler.com. Tickets are $15-$60.