The "King of Rock n' Roll" Takes The Stage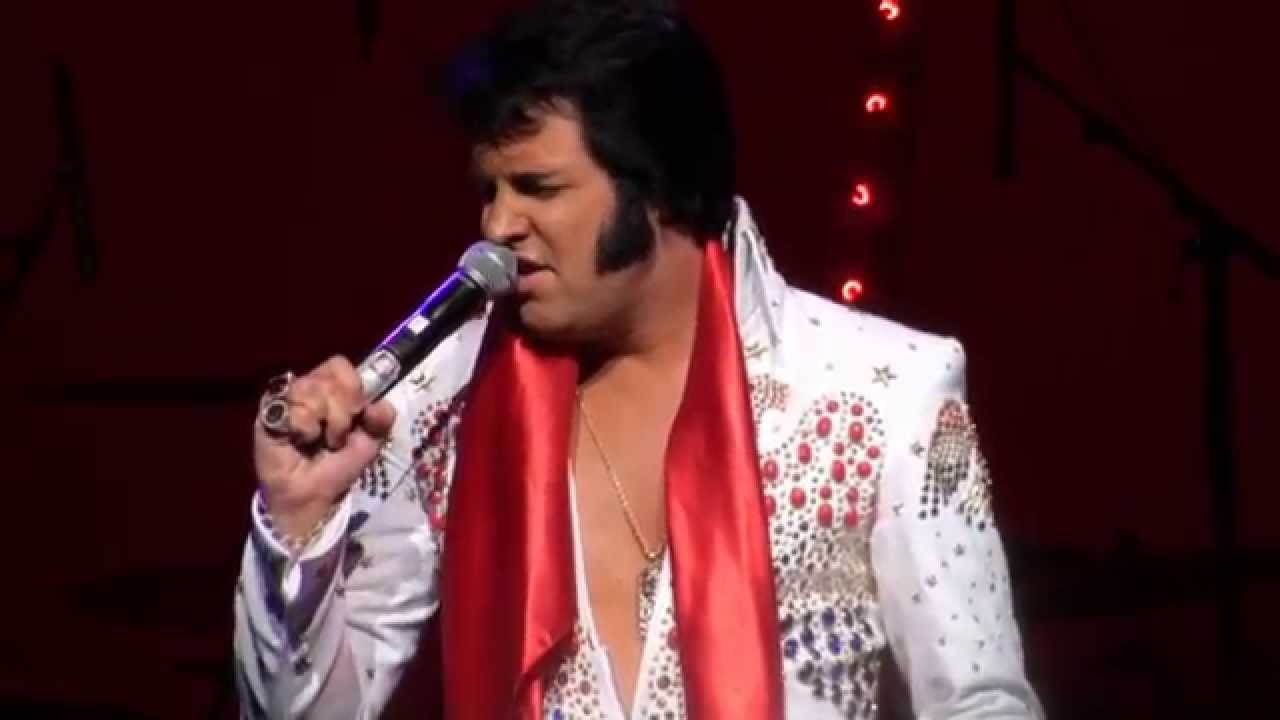 Elvis is in the Building…
February 16th at Liberty Hall That Is
We all have memories of watching the "King of Rock 'n' Roll" perform "Hound Dog" on The Ed Sullivan Show and listening to his music — this February, you can hear the classics being performed live!
Elvis Presley Tribute Artist, Travis Powell, invites fans to come see "One Night with Elvis," taking place February 16th at 7pm at Liberty Hall, 103 E. Erwin St., Downtown Tyler. Tickets are available at libertytyler.com.
During the concert, Powell will perform Elvis' 1968 Comeback Special, and 1970 Concert Years, while putting on his best Elvis impersonations. Singing classics, wearing the king's famous costumes, and putting on a winning smile, Powell stated that East Texas should be ready for an unforgettable performance.
"Elvis was one of the greatest entertainers ever…. audience members should expect to have fun and go back in time to the 70's. The audience is going to get the closest tribute that I can give to them, one that is worth watching," Powell told EGuide Magazine.
His love for performing started when his family opened the doors to Southern gospel music to him as a child growing up in Shelby, North Carolina. His grandmother highly encouraged him to pursue his passion and even made him his very own Elvis jumpsuit, giving him inspiration to fall back on. Over time, Powell became an entertainer, performing, and touring across the country.
One of the biggest highlights in Powell's career as a tribute artist started in 2012, when he competed in his first "Elvis Tribute Artist Contest." He also entered "The Legends in Concert Myrtle Beach Elvis Tribute Contest" in 2013 and was crowned the Grand Champion representing legends that year in the ultimate "Elvis Tribute Artist Contest" in Memphis.
That same year, he was awarded as the Grand Champion of the "Lake George Elvis Festival," "Elvis Rocks Mesquite Competition," and "Harrah's Cherokee Casino Elvis Tribute Contest." In 2014, he won the "Ultimate Preliminary Contest" at Charlotte Motor Speedway, and once again participated in the "2014 Ultimate Elvis Tribute Contest" where he made the top five.
Travis received the "2014 Heart of the King Horizon Award" and sang on the same stage Elvis once graced, The International, in Las Vegas. He is the champion of the "2016 Tribute to the King Contest," taking home the grand prize of $25,000 – the largest of any tribute competition. He was also chosen to be a headliner in one of the biggest concerts in Memphis history.
Through his accomplishments, Powell feels blessed to have shared the stage with The Sweet Inspirations, the background vocal group that performed with Elvis himself. He feels that he has a duty to pay the most authentic tribute to the "King of Rock 'n' Roll."
"It is an honor and a privilege to get up on stage and perform my hero's music," continued Powell. "It means the world to me to be recognized in that elite group, and this experience is something that I will never forget. I always work hard to stay constant to the King, only to improve the quality for myself and others."
Special guest performers is the eight-member band, Spinout.
If you are ready for the ultimate Elvis experience, you can reserve tickets at (832)312-0074, stevemdxelvis@gmail.com or visit etatravispowell.com.