Fall Fun in East Texas: There's More to See Than Just Pretty Leaves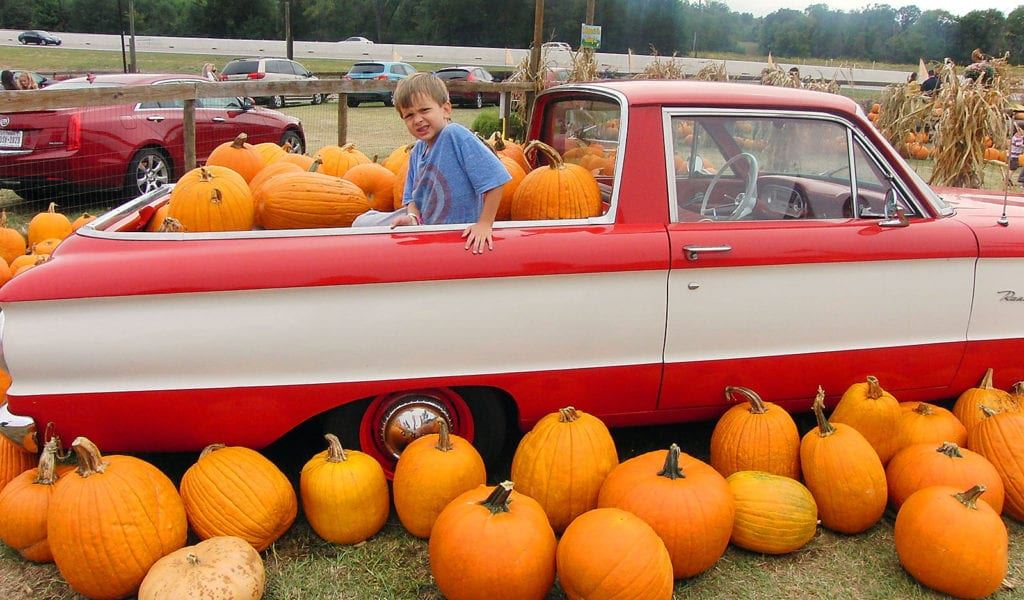 Everything's coming up pumpkins – including lots of family fun in East Texas. Here are a few great ways to experience fall, East Texas style.
Yesterland Farm
It's Fall Festival time at Yesterland Farms! From their website, "We'll be stacking up the pumpkins, firing up the Hawg Wild Grill, and getting our campfires set for visitors to enjoy as fall comes to YesterLand Farm in Canton, Texas this year. With 30 plus activities and attractions, from Apple Cannons to Zombies, plus a 3-acre Corn Maze – there's something for everyone in the family. Bring kids and cameras to Van Zandt County for an exciting day of fun on the farm!"
We have been going to Yesterland for years, and it is always a great way to kick off the fall in East Texas. You can take a roller coaster ride through Fort Yesterland, a train ride on the Yesterland Express, or ride a wagon train ride past the Bunkers where Swamp Zombies are hiding. If you are more adventurous, you can scale the rock wall, ride the ponies, or even see pig races or race your own little rubber ducks.
Kids can mine for gemstones, take a zip down Yesterland's Super Slide, or even wander over to the Zoo to meet Lola, a few goats, chickens, pigs, and more. Vintage mechanical rides will take you back in time, as well as up-and-down and round-and-round.
There are pumpkins and gourds of all sizes everywhere – all different colors, shapes, and sizes. You can take one home to celebrate fall.
You can stay for the After Dark attractions, which are only slightly spooky and still family friendly. There is no gore or horror.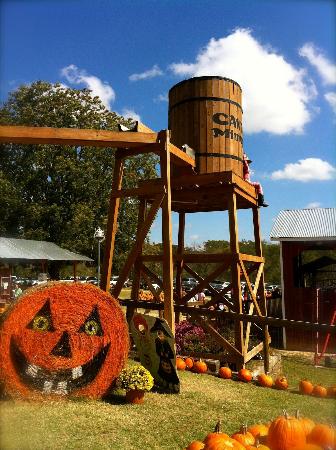 All passes are valid for the entire day. You can purchase during the daytime, then stay until closing.
Several ticket packages are available:
Farm Pass: The Farm Attractions include the shows and self-serve fun the farm has to offer for all ages. Tickets are for ages 3-54 is $12.95; seniors (55+) are $10.95; and 2 and under are free. The Farm Pass includes a dozen plus farm attractions. With a Farm Pass, you can buy "Amazement" Park Ride tickets for $1 each.
Amazement Pass (most popular) – The Amazement Pass includes the Farm Attractions plus unlimited "Amazement" Park Rides. Tickets for ages 3 and up for $27.95; seniors (55+) are $25.95; and 2 and under are $15.
Super Pass – Get it all! The Super Pass includes the Farm Attractions, unlimited "Amazement" Park Rides, plus your choice of 3 one-time items from the Super Stuff list (gemstone mining, pony rides, bucket of apple ammo for the cannon, face painting, bigfoot paintball shooting gallery – Saturdays 10am-6pm, and Sundays 12 noon-6pm). Tickets for ages 3 and up are $39.95; seniors are (55+) $37.95; and 2 and under are $27.
After Dark Terror (slightly spooky with no gore or horror) is available for ages 3 and up for $39.95; seniors (55+) are $37.95. The After Dark Pass includes the Farm Attractions, unlimited "Amazement" Park Rides, plus the After Dark Super Stuff list (bucket of apple ammo for the cannon and swamp zombie paintball). Tickets for After Dark Super Stuff Attractions (swamp zombie paintball, bucket of apple ammo for the cannon) can be purchased separately via cash or credit as a stand alone ticket.
Every Saturday night in October, Yesterland will present a super-spectacular fireworks show starting around 8:30pm. Bring a blanket, and spread it under the stars to watch some really amazing and festive displays of pyrotechnics in the sky.
Yesterland offers a $2 discount on any admission pass to members of the U.S. Military family (with valid ID).
Yesterland Farms is open weekends through November 13th on Saturdays 10am-10pm with After Dark attractions opening at dark. Sundays they are open 12 noon-6pm. All of October they are open Fridays 6-10pm too.
Yesterland Farms is located right on Interstate 20 at 15410 Interstate 20, Canton, Texas. (Note that Google Maps leads you to wrong place every time!) For more info you can call (903)567-2255 or go to yesterlandfarm.com.

The Pumpkin Patch Express at the Texas State Railroad
The Texas State Railroad offers rides with something for everyone. Held Saturday and Sundays the entire month of October at 11:30am and 2:30pm, the railroad offers The Pumpkin Patch Express where children (ages 2-12) can pick up their own pumpkin from the pumpkin patch, visit Trick or Treat Street, and enjoy a hayride, games, music, and more.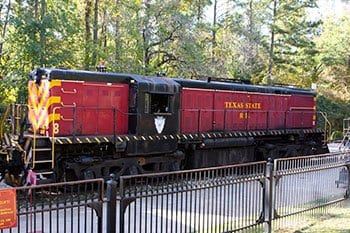 Kids, don't forget to wear your costumes. Lunches are not included for this event, but a food vendor will be available at the pumpkin patch. This 2.5 hour long ride is fun for all ages.
Standard tickets are adults for $25 and children (ages 2-12) are $15 for a ride in the non-climate controlled car with bench seating. An upgraded ticket called Lone Star is $45 for adults and $25 for children (ages 2-12) for a ride in a climate controlled car with attendant and covered tables and seating. Children under 2 ride free.
Both of the Texas State Railroads run between the two depots located at 789 Park Road 70 in Palestine, Texas and Park Road 76 in Rusk, Texas.
For more info and tickets call (877)726-7245 or go to texasstaterr.com.
Fall Foliage Brunch Train
This is the last chance to enjoy a leisurely ride through the Piney Woods before the Texas State Railroad gears up for "The Polar Express™ Train Ride."
The first cold snap triggers the changing of the seasons in the East Texas Forest country. The Fall Foliage Brunch Train is designed to give nature lovers the best opportunity to view this annual show close-up. This train departs from the Palestine Depot at 10:15am and returns to the depot approximately 2:45pm Sunday, November 6th.
Reservations must be booked by 5pm Wednesday, November 2nd.
Tickets are for Lone Star only: adults for $80 and children are $50. Children under 2 ride free.
Both of the Texas State Railroads run between the two depots located at 789 Park Road 70 in Palestine, Texas and Park Road 76 in Rusk, Texas. For more info and tickets call (877)726-7245 or go to texasstaterr.com.
Moore Family Farms
Opening for the season on Saturday, October 1st, fall turns Moore Farms into a sea of orange as the fields are full of ready-to-pick pumpkins. Moore Farms is a great way to spend an afternoon with your family, making new family traditions.
You can pick a pumpkin, take a hayride to the u-pick patch, possibly stroll through mazes, or head back to the barn for some fall decorations and more family fun. Don't forget your camera as picture opportunities are everywhere you turn.
All farm activities include Hayride, one pumpkin from the field, an animal area, displays, and access to the picnic area. Mazes are available dependent on weather during growing season; check the Moore Farms website for details of when they are open this season.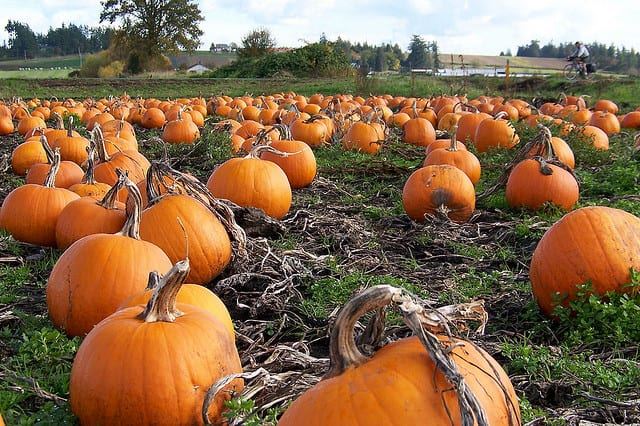 From the website, "Moore Farms is proud to be a fifth generation farm family in Smith County. Theurrent farm has been in the Newburn family for more than 98 years. In 1997, Cleve and Lesley Moore stumbled across an idea to "entertain" with agriculture. After a few years of thinking and working with other farms, they decided it was time to put the idea in motion. 2001 was the inaugural year opening the family's farm to the public. The goal is to educate the public about agriculture and farm life as well as market directly to customers. As they strive to bring you the freshest farm produce and the most exciting farm entertainment, they hope you will make your own family traditions here."
Not only are there pumpkins, for more 20 years Cleve Moore has loved, grown, and eaten his own sweet corn from the fields. Starting in 1993, Cleve sold sweet corn to area friends and at the market during mid-summer. As his family grew, so did the sweet corn business. Over the past 5 years, Moore Farms' sweet corn has become a favorite of many East Texans and as big of an attraction as the pumpkins! Moore Farms currently grows approximately 20 acres of sweet corn that includes three different varieties, the most popular being the Super Sweet Bi-color main season corn.
You can pick an extra pumpkin or purchase another one under the Big Red Barn. Group field trips are also available for the patch and the corn maze, if available.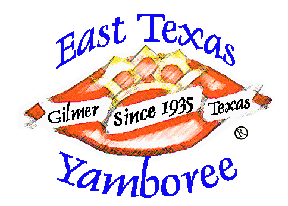 Admission is $10 per person for ages three and up, and free for those two and under without a pumpkin.
Moore Farms is open weekends Saturdays 10am-6pm, and Sundays 1-5pm, October 1st-31st. They are closed weekdays for reserved school field trips.
Moore Farms is located at 22142 County Road 181, Bullard,Texas. For more info call (903)504-2921 or go to moorefarms.com.
Yamboree in Gilmer
Held October 19th-22nd in Gilmer, Texas, the annual Yamboree promises lots of fall fun for the entire family. The East Texas Yamboree is one of the longest running festivals in Texas with well over 100,000 people attending every year. And each year, it just gets bigger and better!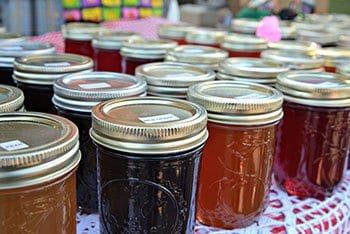 From the Yam Queen to the pie eating contest, this fun 4-day festival has something for everyone. You can view the past Queens' gowns and attend livestock shows, ride the carnival rides, have fun at the street dances, shop, concerts, exhibits, classic car show, Fiddler's contest, gospel concerts, parades, and more!
You will love the barn dance where you can see the rising young stars of country music and dance the night away. Don't forget the grand spectacle of the Queen's Parade, gospel singing, and the outside exhibits where people sell all types of wares. There will also be art and photography shows, lots of food (yes, yams too!), and high school football. Even Elvis will attend, and there will be a Tator Trot 5K and 1 Mile Run held October 15th.
It is free to attend, but some events may require a ticket purchase. For more info call (903)843-2413 or go to yamboree.com.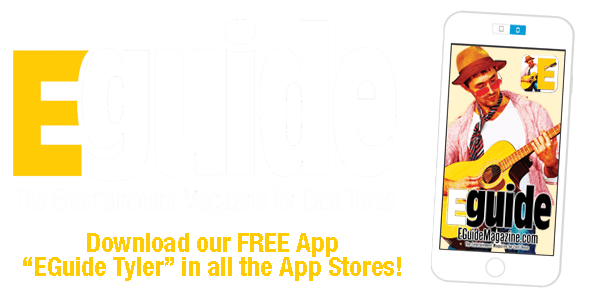 2018 Updated Festival Guide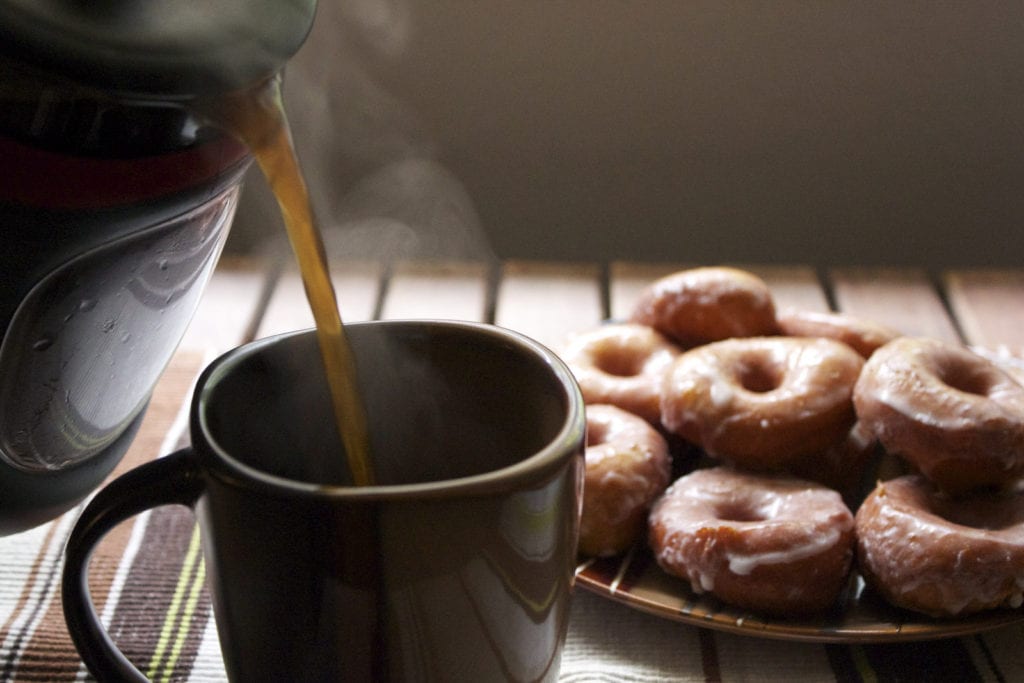 2018 Festival Go-Getters Guide
East Texas is a great place for all kinds of festivals – from family fun to wine festivals, rodeos and food specialties. Plan now for these future festivals.
March 3rd – Texas Coffee Festival
March 16th-18th, March 23rd-25th, and March 30th-April 1st – Azalea & Spring Flower Festival, Tyler
March 21st-25th – ATV Mud Nationals, Jacksonville
March 23rd-25th – Annual Dogwood Trails Celebration, Palestine
March 23rd-24th – 37th Annual Tyler Quilt Show, Tyler
April 14th – Praise Fest, Downtown Tyler
April 21st-22nd – April in Edom, Edom
April 21st-22nd – East Texas Gusher Days, Gladewater
May 5th – Red Dirt BBQ & Music Festival, Downtown Tyler
May 17th-19th – Tops in Texas Rodeo, Jacksonville
May 11th-12th – Piney Woods Wine Trail Festival, Lindale
May 11th-12th – Porch Fest, Kilgore
May 19th-19th – Tailwind Regional Balloon Fest, Canton
June – Big Pines Blues Festival, Longview
June – Roundup Rodeo, Gladewater
June – Texas Blueberry Festival, Nacogdoches
June 8th-9th – Tomato Fest, Jacksonville
June 9th – Black History Month Music Fest
July 27th-29th – Great Texas Balloon Race, Longview
September – Art of Peace Festival, Tyler
September – Downtown Tyler Film Festival, Downtown Tyler
September – Big Texas Fest, Lindale
September 21st-30th – East Texas State Fair, Tyler
October – Lindale CountryFest & Harvest Hustle 5K, Lindale
October – Dogtoberfest Craft Beer Festival and Animal Adoption Event, Tyler
October 18th-21st – Texas Rose Festival, Tyler
October – Hoptoberfest at True Vine Brewing Company, Tyler
October – Feral Hog Festival, Ben Wheeler
October – East Texas Rose Comic Con, Tyler
October 27th – Fall Ferel Hog Festival, Ben Wheeler
November-December – Rose City Christmas, Tyler
November – Red, White & Blue Festival, Bullard
November – 3rd Annual Caring for Kids Benefit Festival, Tyler
November – Mistletoe & Magic, Tyler
November – Heritage Syrup Festival, Henderson
November – Reel East Texas Film Festival, Kilgore
December 8th – Blue Santa Pub Crawl, Downtown Tyler
January 2019 – B2B Expo, Tyler
October 26th: Fall Family Fun Festival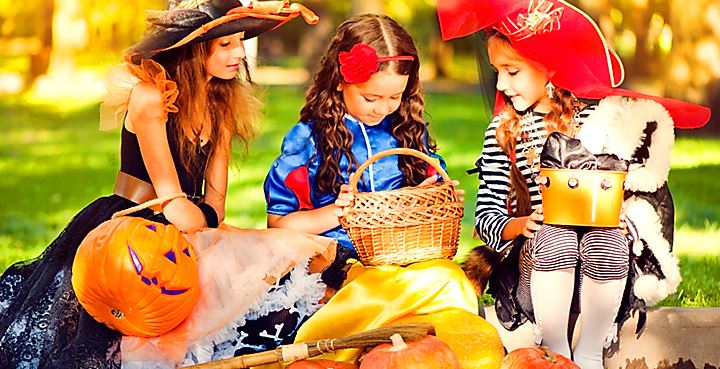 The Tyler Parks and Recreation Department will celebrate the annual Fall Family Fun Festival on Thursday, Oct. 26 from 4 to 7 p.m. at the Glass Recreation Center located at 501 W. 32nd Street.
This free event is designed for children ages 2 to 12 and will include:
Entertainment
Games
Bounce houses
Clowns
Professional face painters
Costume contest (starts at 6:30 p.m.)
More!
All attendees are encouraged to wear costumes. Concessions will be available for a small fee.
The Glass Recreation Center is seeking new corporate sponsors and vendors as well as entertainment for this event. To learn more, call the Glass Recreation Center at (903) 595-7271 or visit www.TylerParksandRec.com.

Fall Fun at Tyler State Park: Zombie Apocalypse Hike, Family Fishing, and More!
Tyler State Park is launching a series of classes that are open to all ages of park visitors and geared toward nature enthusiasts. Tyler State Park is located at Hwy 14 north of Tyler. The fall education lineup is intended to help people reconnect with the outdoors with all sessions offered on park grounds, 789 Park Rd. 16. Day passes are $6 for adults; children 12 and younger get in free. For directions and additional class info, call (903)597-5338 or email boyd.sanders@tpwd.texas.gov. For camping fees and availability, go to tpwd.texas.gov and select "Tyler State Park." Classes include:
October 7th (2pm) – Dutch Oven Cooking & Zombie Apocalypse Hike – The Zombie Apocalypse hike is a game of chance and super fun, plus it focuses on survival skills.
October 21st (9am) – Family Fishing – This session focuses on the basics of fishing, such as how to cast, tie a knot, bait a hook, and reel in the big one. Participants can borrow from a limited supply of poles or bring their own.
October 28th (1pm) – "Spooky Animals" – This class provides a close-up look at creepy crawlers and secretive creatures responsible for rustling noises in the forest.