Farmer's Markets in East Texas: The Tradition Continues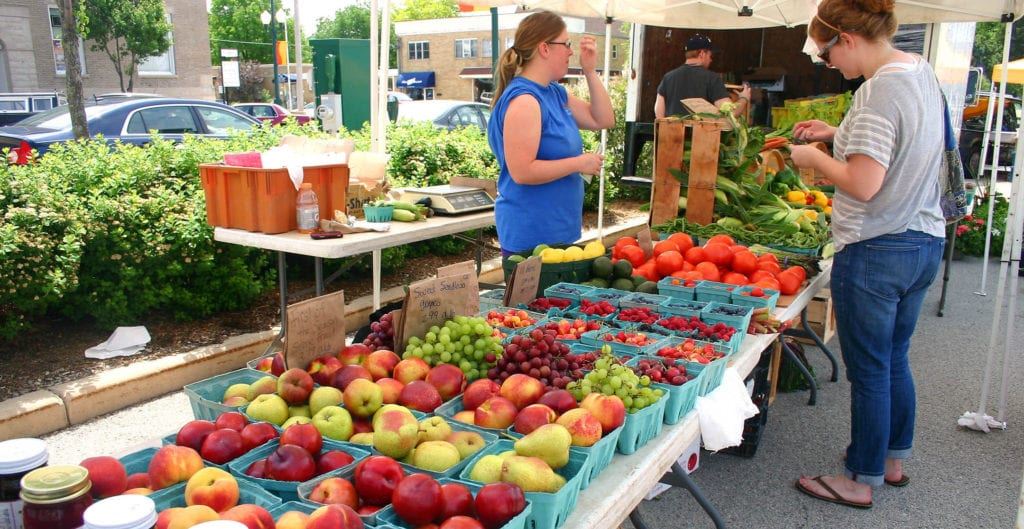 A long-standing tradition for East Texans is to shop at area farmer's markets this time of year. Here is a list of ones located in our area.
If you know of one that we do not have listed, please send it to us at eguidemagazine@gmail.com.
Ongoing Every Saturday (8am-12 noon) – Rose City Farmers Market will be held at 7212 Old Jacksonville Hwy., Tyler in the Juls Restaurant parking lot. This is a community celebration of locally grown fruits and vegetables, pastured meats and eggs, cheeses, honey, locally roasted coffee, artisan bakers, specialty foods, musicians and artists. For more info call (903)484-6120 or go to facebook.com/rosecityfarmersmarket.
Ongoing Every Saturday (8am-1pm) – Lindale Farmers Market will be held at the Picker's Pavilion, 205 E. North St., Lindale. Fruits, vegetables, artisan wares and more are featured each week. Everything is home grown, home made and hand crafted by artisans, ranchers and growers. Most Saturdays there is live entertainment as well. For more info go to www.facebook.com/Lindale-Farmers-Market.
East Texas State Fair Farmers Market, located at the Fair Grounds, 2112 W. Front Street, Tyler, is located under the large pavilion. They are open Tuesdays and Saturdays 7am-1pm. The East Texas State Fair Farmers Market is sourced from 100% local farmers who grow every last bit of food they sell on their own land. This is a covered/open air market, with local grown, fresh fruits, veggies and flowers. Also crafters, homemade baked goods, preserves and fresh eggs. This farmer's market is located right in the heart of the Rose City behind the Rose Garden.
Tyler Farmers Market is now open. Located in the parking lot of the Broadway Square Mall in Tyler, the Tyler Farmers Market is open Tuesday, Thursdays, and Saturdays 7am-2pm.
Mineola Farmers Market is open May through July and located at the Pavilion West of the Depot on Front Street in Mineola. They are open every Saturday 7:30-11am.

[wdi_feed id="1″]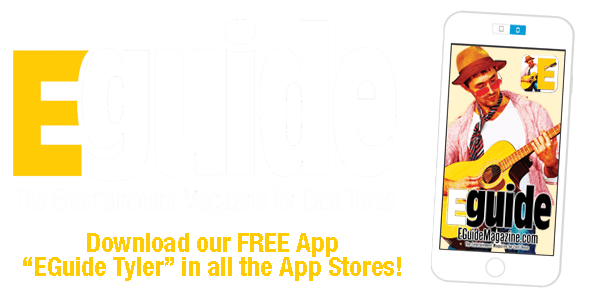 Festival of Fruit: 34th Annual Tomato Fest Saturday, June 9th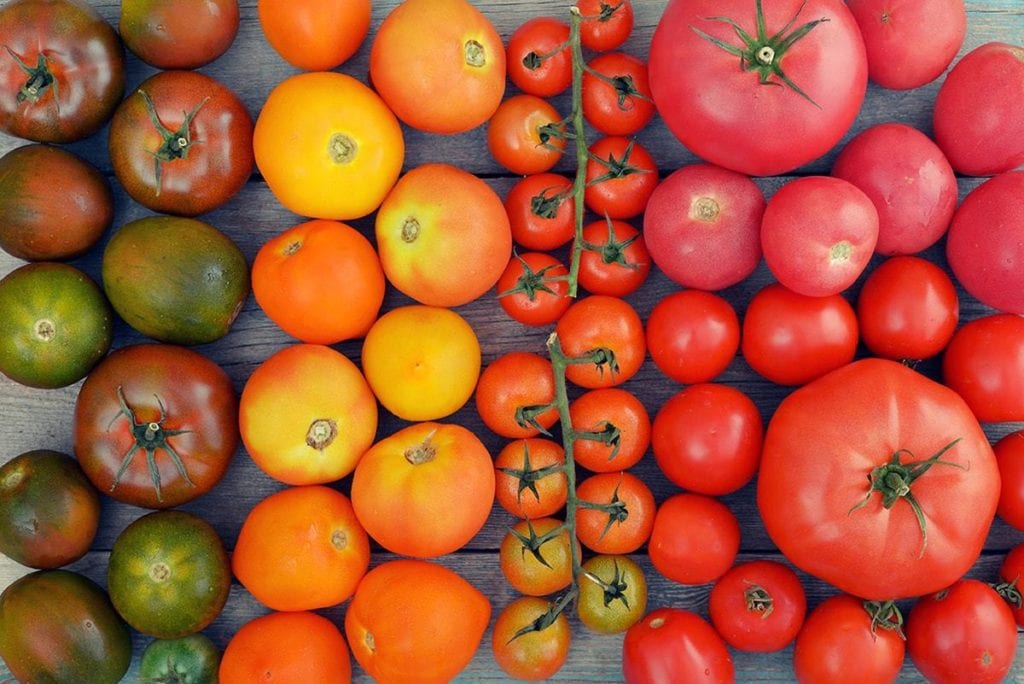 34th Annual Tomato Fest Saturday, June 9
th
Welcome to Jacksonville – home of the best tasting fruit – tomatoes!
Local farmers are busy getting ready for the upcoming 34th Annual Tomato Fest in Jacksonville, Texas by planting acres of the best tastin' tomatoes. Join the celebration Saturday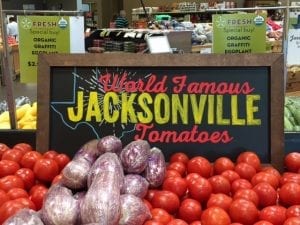 , June 9th in downtown Jacksonville for a BIG day of activities that will be happening all day long. Over 200+ vendors and all kinds of festival food, including the famous fried green tomatoes, Farmers Market, $500 Got Talent Contest, Car Show, Motorcycle Show, Tennis Tournament, Soccer Tournament, Softball Tournament, Entertainment, Kidz Zone, and so much more will cover 5 blocks downtown. Tomato events include Salsa Contest, Tomato Eating and Peeling Contest, Tomato Archery, Tomato Shoot, Best Home Grown Tomato Contest, Tomato Packing Contest and tour the Tomato Shed. Saturday evening, Chili's Street Dance will take place featuring Brian Chance Band and Lady Chazz and the Tramps. 
Activities kick off on Saturday, June 2nd with a 5k run sponsored by All Smiles. Monday, June 4th and Tuesday, June 5th is Family First Clinic's corporate challenge Dodgeball Tournament.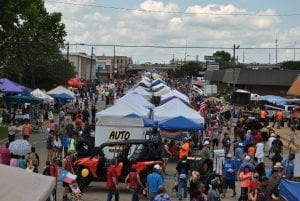 On Wednesday, June 6th, a Gospel Concert sponsored by Whataburger featuring, The Group, will perform at Central Baptist Church. New this year on Thursday, June 8th  is the Farm to Table dinner event that will take place at Castle on the Lake on beautiful Lake Jacksonville and will be catered by Rob Gowin, Sadler's Kitchen & Catering. A 4 Man Scramble takes place at the Cherokee Ranch Golf Club on Friday, June 8th. The final Tomato Fest week celebration ends at Lake Jacksonville with a Ski Show on Sunday, June 10th.
Taste for yourself the best tomatoes and fun festival packed with lots to do for everyone.  For additional information, contact Jacksonville Chamber of Commerce at (903)586-2217, or go to  JacksonvilleTexas.com/Tomato-Fest or Facebook.com/JacksonvilleChamber.
East Texans Learn to "Live Healthy"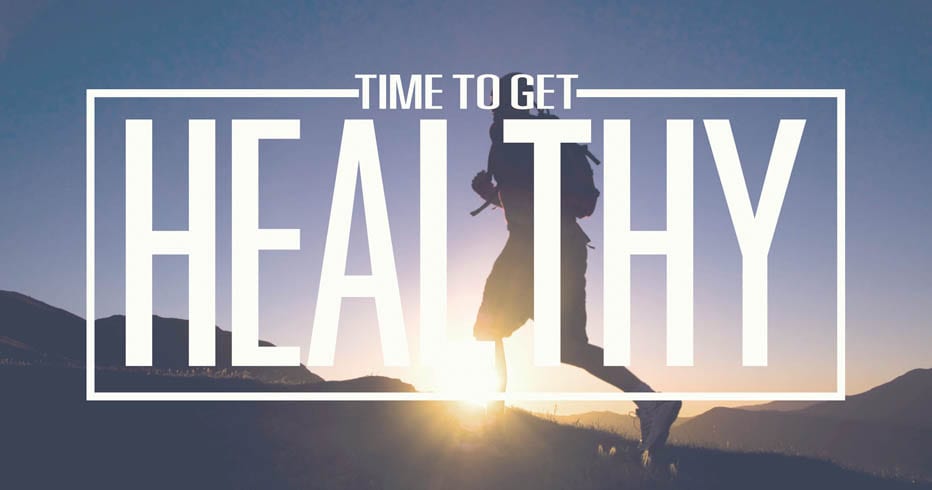 This Month at Integrative Health Matters:
Integrative Health Matters offers a healthy alternative to losing weight.
"Food is the real medicine. Through our innovative, hands-on programs, we aim to inspire healthy change through education. Diseases, chronic conditions, inflammation, and immune system disorders are often attributed to diet. Food is the medicine that can fix the problem. Integrative Health Matters is lifestyle medicine. It's not about drugs and doctor's appointments. It's about how to eat right, how to think right, and to understand all the things we have to do to stay healthy," said neurosurgeon Guy Danielson, medical director and founder of Integrative Health Matters. "This is root cause (medicine), not covering up symptoms with something from the pharmacy. The pharmacy is out in the garden."
The public has opportunities to visit Integrative Health Matters at any of these classes:
Every Wednesday (12:15-1:15pm) – Mindful Movements ; (5:15-6:15pm) – "Just Breathe" Meditation

May 4th (10-11am) – Functional Food Friday: Detoxing

May 8th (6-7:30pm) – Kitchen Talk: Tabbouleh with Karol

May 11th (10-11am) – Functional Food Friday: Eating Seasonally

May 21st (6-7:30pm) – The Good News About Type 2 Diabetes

May 22nd (6-7:30pm) – Kitchen Talk: Raising Healthy Eaters

May 25th (10-11am) – Functional Food Friday: Eating Healthy on a Budget
Cooking classes offered twice monthly are in-depth health and cooking presentations. These "Kitchen Talks" invite the public into the IHM instructional kitchen to learn to cook tasty and nutritious meals and create a healthy home environment.
Integrative Health Matters is located at 419 WSW Loop 323 #400 in Tyler, next to La Madeleine. For information about Integrative Health Matters, contact (903)595-8077 or visit ihm.life.
M6 Winery:
Celebrating Life & Good Things
Written and Photographed by Barbara Greenbauer
Take some time to wind down, breathe, and enjoy a superb glass of wine at M6 Winery & Tasting Room and Gift Shop in downtown Bullard. Owners Joe and Anne Moody set the pace as the charming and affable owners who greet you at the door and welcome you inside.
The atmosphere is palatable the minute you arrive, inside the front door is a Texas trove of
hand-made one of a kind wood pieces that can either house your own wine collection or accent it. Move along into the inner room and you will feel right at home as you order wine, food, and listen to live music.
Joe Moody is in his element and passionate about his foray into the wine business. Relying on his business background and his interest in the wine-making industry, he has developed an inventory of his own, a grand selection of whites and reds that will be taste bud treats to either the wine connoisseur or novice.
"Wine is about celebrating life and the good things," explains Moody. "Anne and I have traveled from California to Italy and experienced multitudes of vineyards and tasting rooms.  We were ready to bring all of our experiences to East Texas." M6 derives its name from the Moody's family of six, including the four grown children who were a piece of the business from its infancy. M6 Winery & Tasting Room is nestled on a corner of downtown Bullard, a piece of property Joe Moody has owned for over 20 years that has served as his office for both an oil/gas and real estate business over the years.
"Creating a good wine is an act of love and patience," explains Moody. "Grapes cannot be rushed and in the process, you have to be aware of what you are looking for in a flavor profile. It takes a lot of planning and preparation; blending is like art with different aromas, colors, and flavors."
The tasting room is an experience in itself, from the beautiful front and center bar fashioned from the ribs of wine barrels to the tin roof and rough cedar ceiling accents. Choose your wine and sit back while local musicians entertain.
There's another great space outside that the Moody's affectionately call The Vinery, a vine-covered patio with plenty of room and great furniture to sit on while you  enjoy the Texas weather.
Your palette will applaud you when you sample an M6 original wine. White wines include the Blue Norther, an aromatic semi-sweet Riesling with hints of apples and stone fruit. The Bluebonnet is an off-dry white blend, perfect for poultry, fish, and pasta dishes. Or try the Sweet TexAnne, named for Mrs. Moody, with sweet honeysuckle and strawberry overtones. This wine is perfect for summer salads and cheeses and is sweet enough to serve as a light dessert wine.
The Texas Viognier is an unoaked, medium to full-bodied dry wine, with notes of pears, honeysuckle, and tangerine. It pairs well with roasted poultry, orange chicken, seafood, apricots, fennel, capers, or pumpkin.
M6's Rosé wines include the Blushing Texan, a semi-sweet Rosé wine blend with a light pink color. The appropriately monikered Tyler Rosé is a dry blend with a touch of High Plains Zinfandel. This blend was created especially for our local Tyler market and its famous association with roses.
If red is more your thing, there are lots to choose from. Friendship Red is made with the hearty Ruby Cabernet grape. It is a great compliment to all things pasta, as it goes great with all sauces, from marinara to Alfredo.
The Moodys very first Signature Blend is Vintner's Touch, a bold red blend that pairs well with roasted meats. This blend is made from grapes grown both in Texas and California.
Red Texana is great with Texas BBQ or Tex-Mex dishes. It is full-bodied and made from the Ruby Cabernet grape. It has a spicy finish.
Feel free to pair your wine with meat, cheese, or combo plates, olive oil with bread and spices, or a slider plate. Paired flights include a chocolate or cheese, and of course, you can do a Tasting Flight of five different wines and keep the signature M6 tasting glass. M6 wines range from an affordable $18 to $28 a bottle.
Be part of the family and join the M6 Wine Club to experience the best of their offerings with
five special wine shipments annually. When it's time to get your selections, M6 offers a complimentary glass of wine and hors d'oeuvres to members at pickup parties.
M6 can host your private party and create personalized wine labels to commemorate any event from birthdays to anniversaries.
Joe has nothing but compliments for the wine-growing community in East Texas, saying "We are all very supportive of each other and share resources and information."
Mark your calendars for the Piney Woods Wine Festival, running May 11th-12th and join M6 and the other 18 wineries on the trail for a spectacular weekend of music, art, and of course, lots of wine to taste.
Lauren and Bobby Grounds from Tyler wanted a new destination and searched the internet for wine and live music and found M6. "We love this venue," said Lauren. "It's very different and
fun, and the wine is fantastic." They were trying the Blue Norther and the Blushing Texan with a cheese plate and Billy said "We will definitely be back. We like the atmosphere here.  It's very welcoming."
Joe is thrilled that M6 wines are featured at favorite Tyler restaurants, including Rotolo's, Dakotas, and the Grove. "Mention that you would like to try an M6 wine and you won't be disappointed," he said.
The Moodys welcome you to experience M6 Winery & Tasting Room. "We want everyone who visits us to feel like they are our honored guest," said Joe Moody.
M6 is open Saturdays from 1-6:30pm and is located at 201 W. Main St., Bullard. They can be reached at (903)360-0369, by email at info@m6winery.com, or on Facebook at M6Winery.