3rd Annual International Exhibition on Display at Meadows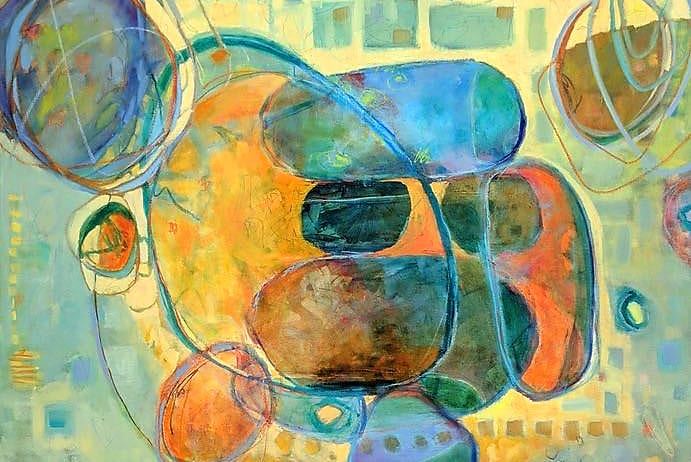 ­
The University of Texas at Tyler Meadows Gallery Features Contemporary Works in 2018 International Exhibition
All manner of two-dimensional artwork from nearly 40 noted national and international artists is currently on display at The University of Texas at Tyler Meadows Gallery as part of the 33rd Annual International Exhibition.
A public reception with a presentation by this year's juror Michelle Smythe begins at 6pm Thursday, February 8th at the gallery. The exhibit concludes Friday, March 9th.
"This year's exhibition excites and delights the visual senses with a richness and variety in each individual piece of work. The collection is a great representation of the contemporary art world, a real learning experience for our students and a treat for visitors to the Meadows Gallery," said Michelle Taff, UT Tyler Media and Gallery Coordinator for the Department of Art and Art History.
The Meadows Gallery is in the UT Tyler R. Don Cowan Fine and Performing Arts Center. Gallery hours are 8am-4:30pm Monday -Friday and by special appointment.
Smythe is a founding member and executive director of K Space Contemporary, a nonprofit art organization established in 2001 in Corpus Christi.
For more information, contact Taff, (903)566-7237 or mtaff@uttyler.edu or call the department, (903)566-7250.
A member of the prestigious UT System, The University of Texas at Tyler focuses on student success and innovative research in the more than 80 undergraduate and graduate degree programs offered. With more than 10,000 students, UT Tyler has facilities in Tyler, Longview, Palestine, and Houston.
Laura McRae Hitchcock, "Sneaky Feelings" Oil and mixed media on canvas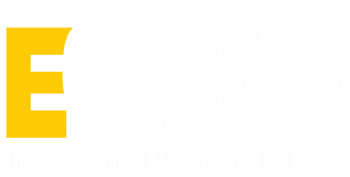 Call for submittals for the "Elephant in the Room" exhibit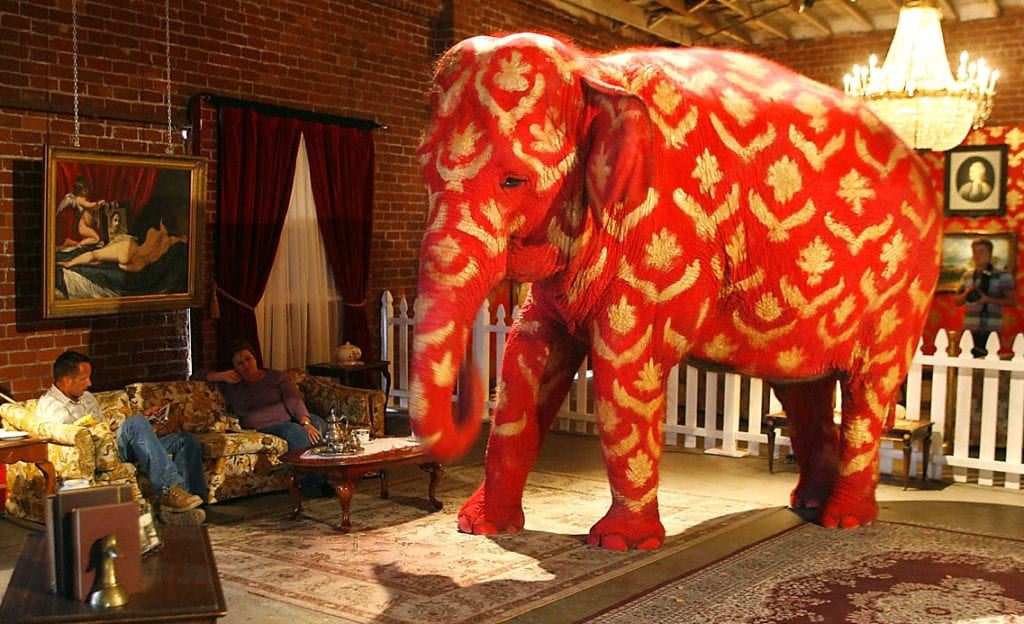 Artists are invited to submit their work for the jurying phase of Gallery Main Street's "Elephant in the Room" fine art exhibit. The deadline for entry is midnight on Sunday, Feb. 25.
"The Gallery Committee wanted to offer a theme that sparked some free thinking and a little risk," said Amber Rojas of the City of Tyler Main Street Department. "The theme 'Elephant in the Room' allows artists to let their creativity run free and interpret the theme in their own style."
Artists should visit www.DowntownTylerArts.com and click on "Gallery Exhibits" and then "Gallery Exhibit Information for Artists" in the left-hand column of the page. That link will lead artists to a page that provides all of the information they need, as well as links to the actual entry service site.
The description for "Elephant in the Room" offers the following: "Be inspired to create artwork that defines a very large issue that everyone is acutely aware of, but nobody wants to talk about. Perhaps a sore spot, perhaps politically incorrect, or perhaps a political hot potato, it's something that no one wants to touch with a ten foot pole."
Gallery Main Street is a project of the City of Tyler Main Street Department in cooperation with the volunteers of the Downtown Tyler Arts Coalition. The Gallery opens a new juried exhibit approximately every eight weeks.
Information on Gallery Main Street hours and rules for entering the exhibit jury process can be found at www.DowntownTylerArts.com or by calling (903) 593-6905.
Feb. 14th: Heart Bombing Downtown Tyler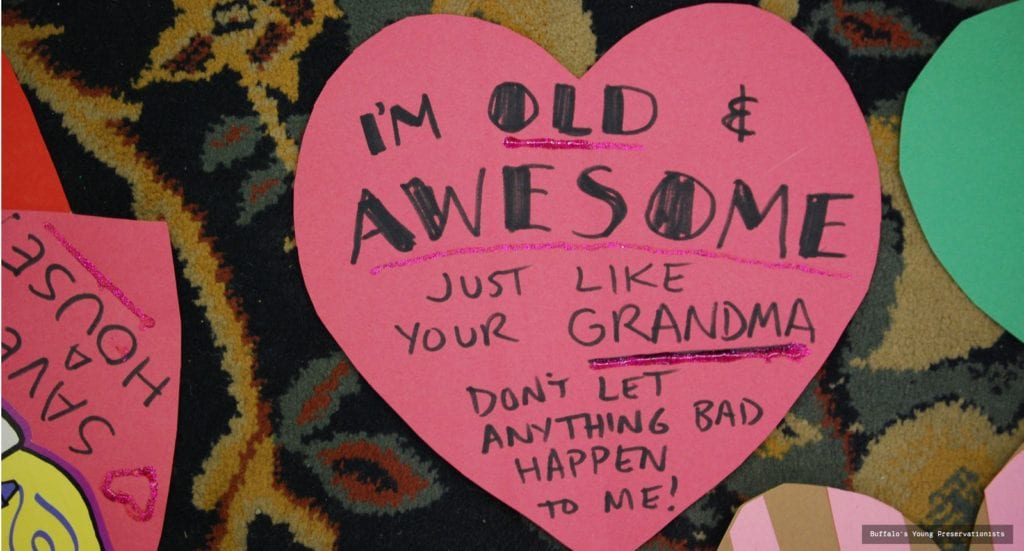 City of Tyler to Host Second Annual Heart Bombing in Downtown
What are Heart Bombs? They are love letters to historic places that appear at historic sites nationwide, on local landmarks, and around places both safe and threatened. Unfamiliar with the concept? It's simple, really. Heart bombing is the act of showering an older or historic place with tangible expressions of affection and devotion. The Heart Bomb initiative is part of the "This Place Matters" program, through the National Trust for Historic Preservation.
Event Details
The community is invited to help advocate the revitalization of historic Downtown Tyler through the creations of paper hearts to place on the outside of the historic Downtown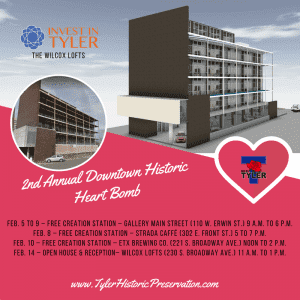 Cooperative Savings and Loan Building. The historic building is the future home of the Wilcox Lofts developed by Invest in Tyler. Free public creation stations will be available the week prior to the event. Those who are unable to attend the creation stations are encouraged to still design hearts and bring them to Gallery Main Street. The size and design of the hearts are only limited by your imagination.
The morning of February 14th, the outside of the building will be covered in all the hearts created over the week. A public open house from 11am-1pm. will be held at the future site of the Wilcox Lofts, allowing the public to get a glance of the inside. Invest in Tyler representatives will be present to share their vision for the property. After you had a chance to check out the building make sure you check out the pop-up green space where you can enjoy a celebration reception with light refreshment from Strada Caffé.
February 5th-9th (9am-6pm) – Free Creation Station – Gallery Main Street (110 W. Erwin St.)
February 8th (5-7pm) – Free Creation Station – Strada Caffé (302 E. Front St.)
February 10th (12noon-2pm) – Free Creation Station – ETX Brewing Co. (221 S. Broadway Ave.)
February 14th (11am-1pm) – Open House & Reception– Wilcox Lofts (230 S. Broadway Ave.)
Visit www.TylerHistoricPreservation.com for more details on this event and information the "This Place Matters" program.
"Shape and Form" on Exhibit at Gallery Main Street

Featuring Work by Jessica Sanders and Cierra McGuckie
An art show featuring two emerging local artists, Cierra McGuckie and Jessica Sanders, will open February 10th in Downtown Tyler and be on view until May 31st, at the Martin Walker Law Firm, 121 N. Spring St., Downtown Tyler. They will host the exhibit in its award-winning facility, which historically served as the Arcadia Theater but now serves as the law firm headquarters.
Pieces to be displayed at the show will include paintings by Cierra McGuckie and sculptures by Jessica Sanders. Cierra's work comprises large-scale oil on canvas psychological portraits which depict fictional women from the mid century era. The paintings are reminiscent of the mood and color palette of that time. Cierra will be showing a new body of work within her series. Jessica's sculptures and her practice are based on an assemblage of small handmade fired and glazed porcelain tiles using wire. The labor-intensive work generates fluid, fabric-like irregular shapes which are mounted on the wall creating abstract compositions.
The show is curated by Dace Lucia Kidd, who has recently produced second edition of the annual international juried Arcadia Art Show (AASH). The event has been sponsored and couldn't be possible without the generous support of Martin Walker P.C.
For more info find it on Facebook or call (903)258-7274.