February Reading – Affairs of the Heart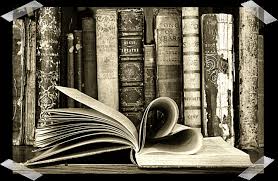 by Gini Rainey
"The Depraved Heart – A Scarpetta Novel "
By Patricia Cornwell
You knew it was coming – after all I've made yet another trip around the sun, so I've had yet another birthday, and I've received another one of my favorite gifts from my daughter – Patricia Cornwell's latest New York Times Best Seller. "The Depraved Heart" picks up pretty much where her last one, "Flesh and Blood," left off.
I must admit, that I was a bit disappointed in Cornwell's latest book. It begins with the discovery of the body of a young woman, who initially appears to have fallen to her death from the top of a tall ladder while changing a light bulb. Of course, nothing is ever quite that simple with Dr. Scarpetta's adventures, and she goes off chasing another mystery while her staff scrapes the poor woman's remains off the floor and takes her back to the lab for further examination and testing.
I have to admit that it bothered me a bit that an unusual amount of the first two-thirds of the book was devoted to the rainy weather, worrying about Carry Grethen (one of Kay's nemeses ), and recounting what happened to her in "Flesh and Blood." Eventually, the plot all comes together, but it felt as though I needed to push myself past all of that to reach a point
where I could finally become engaged in the book. Of course, then it was difficult to put it down, but I would have liked to have reached that point earlier on.
I miss the old Kay Scarpetta. The current Scarpetta has turned into a paranoid, complaining, and insecure person who seems to have forgotten her way back to where she works the best – the crime scene and the lab. The delightful interaction between her and her husband, Wesley Benton, has gone by the wayside, and her niece, Lucy, has turned into a self-centered automaton. Marino? He's just Marino – I don't think that will ever change. I have to admire him for taking the lead in this book when one of his fellow cops was in trouble.
However, once things got rolling, for the most part, the pieces of the puzzle started falling into place, and "Depraved Heart" became a much more interesting piece of reading. It's just a shame that it took so long to get there, and I can't believe Kay never even got back to her lab.
Will I read the Cornwell's next book? Yes, probably so, because I'm a creature of habit, as well as an optimist. I have to believe that Cornwell has a few more good medical crime mysteries up her sleeve that she'll be able to put down on paper and share with the loyal people who have read just about everything she's written. For crying out loud! I even have her (I use the term loosely) cookbooks!
Copyright 2015 – William Morrow
4 of 5
"Tree of Justice?"
By Carroll Mart Sinclair
Sometimes the families that we love dearly with all our hearts and from where our roots are deeply entrenched can give us some great fodder for inspiration. My family history is like this and so is Carroll Mart Sinclair's. This book came to me for review by the author and is an historical novel set in 1919 Leon County, Texas. Written in the dialect of early 20th century deep east Texas, "Tree of Justice" retells the story of the Dorsetts' journey from Alto to Centerville to pick cotton. Their ultimate destination places them on the farm of Mr. Sinclair's relative, Jim Sinclair, a hard-working landowner who also had sharecroppers who worked his land.
With a healthy respect for historical details, Carroll Sinclair recreated what it was like for a family to travel by wagon during the early 1900s. Meeting new people along the way, the Dorsetts shared good times with them as they camped out along the road, while picking berries, hunting dinner, and enjoying a fairly decent family life together. On a trip that would take about an hour and a half today, the Dorsetts spent 6 days in a mule-drawn, wooden wagon making their way to Centerville in order to make some money that would last them through the winter.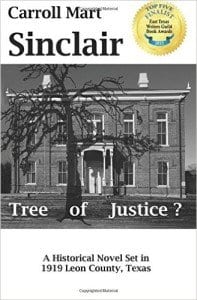 It was when they finally reached Centerville, though, that the story took on a whole new spin and become more involved with the lives of Sinclair's friends and relatives. Without issuing a complete spoiler alert, just let me say that many dynamic events took place following the cotton picking season.   However, considering the racial tensions that were prevalent during the early 1900s in the deep South, it should come as no surprise to the reader that the story line takes a nasty twist and culminates with a tragic ending.
Although well researched and written by Sinclair, I do have to say that reading a book written in dialect is not one of my favorite things to do, and I don't think that having it written in a more updated, easier to understand text would have impacted the historical value by that much. The book does provide, however, an interesting and fairly accurate look into the trends, lifestyles, and mores of the people of that period in history and should provide an invaluable tool to anyone who studies that time in the lives of east Texans.
Copyright 2014 – Early Sundown Studio
4 of 5
"A Wedding in December"
By Anita Shreve
Anita Shreve, who was deeply inspired by Ethan Frome's "Edith Wharton," writes in the shadow of her previous, highly successful novel "The Pilot's Wife." She once again demonstrates her skill at exploring the depths of love, heartache, guilt, and despair. This time, Shreve focuses on the wedding of Bridget and Bill, a pair of high school sweethearts who rediscover
one another after spending many years apart. Bridget is battling breast cancer, and this wedding is a testament to the couple's fervent hope that Bridget will somehow be able to beat the odds. Coming together to celebrate this occasion are some of the bride and groom's former classmates from their years at Kidd Academy in Maine back in the seventies.
"A Wedding In December" is a well written character study that in some ways feels like a family drama as the seven former classmates attend the wedding of two of them while each ponders if they can regain paradise lost like Bill and Bridget are trying to do.
This book will leave you feeling awestruck. Shreve definitely has a handle on writing. She manages, quite successfully, to draw her readers into her stories slowly, but surely, while displaying various characteristics of real life in each character.
Although, on the surface, this book seems to be simply a reunion of old schoolmates, Shreve manages to demonstrate that however complex life might seem to be, sometimes there really can be a simple solution. This book also might encourage you wonder that if you had taken a different fork in the road, where you would be at mid-life and beyond. Shreve actually has put into words what few people will admit, i.e. that they are or have been attracted to others and would have liked a do-over in their life.
Copyright 2007 – Little Brown and Company
4 of 5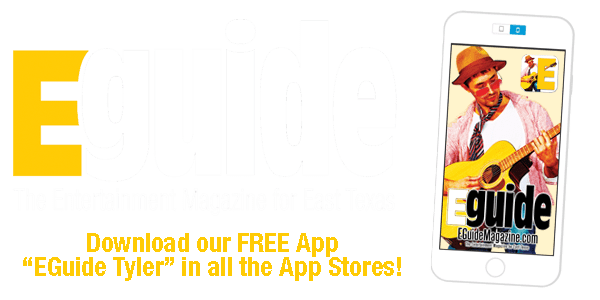 And the Summer Fun Continues at Tyler Public Library!!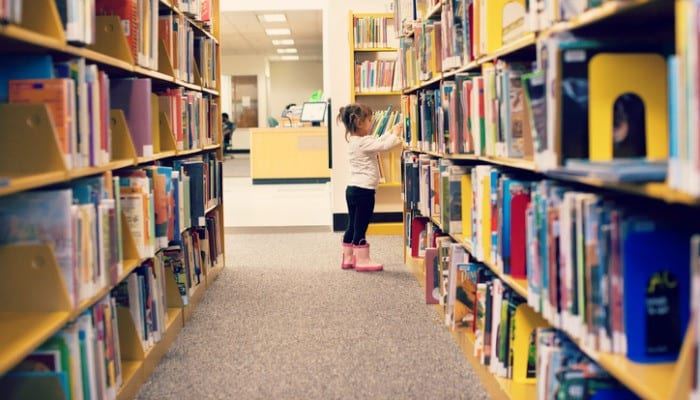 More than 1,000 people have participated in the Tyler Public Library's summer reading challenge and more than 4,200 people have attended various programs. The Library says, "Thanks for being a part of a super, rocking summer!"
Any year-round weekly programs, like story times, will be temporarily suspended during movies week, but will return on Monday Aug. 6. These programs include:
Mondays at 

10:30 a.m.

 Léeme Un Cuento, Spanish preschool story time
Tuesdays at 

10:30 a.m.

 Panera story time, only 

Aug. 7 and 14

 at Panera Bread on S. Broadway
Wednesdays at 

9:30 a.m.

 Lap and Play time for Babies
Wednesdays at 

10:30 a.m.

 Toddler Time
Thursdays at 

10:30 a.m.

 Read Aloud Crowd for Preschoolers
Maker Space events will continue throughout the coming months on the second and fourth Saturdays of every month.  Upcoming events can be found on the Library's website under Maker Space.
Saturday Aug. 11 2 p.m.

 Anime and Manga Drawing

Saturday Aug. 21 2 p.m.

 Hydraulics 101
For more information on any of these programs, please contact the Library at (903) 593-7323, or find us on the web at TylerLibrary.com. The Library is located at 201 S. College Ave. in Downtown Tyler.
Wasn't That Just Yesterday?

By Gini Rainey
It seems like just yesterday that my daughter Beth came home from middle school and announced that one of her classes was going to put together a booklet of favorite recipes of the students' families.  Interestingly enough, she just celebrated another year around the sun yesterday, and as her older sister reminded her, she is on the downhill slide to 50!  At least she included a laughing emoji.  
So, there I am, cooking dinner, with her sitting across the bar from me asking where the recipe for what I was making (I think it might have been pepper steak) was so she could copy it down and take it with her to school.  Imagine her dismay when I tapped my head!  I could tell she felt like that was never going to work.  But I told her get a piece of paper and a pencil and we would figure it out together.  She may not even remember that moment in time, but seeing what a good and experimental cook she has become, perhaps what she learned that afternoon stuck with her.  Things like always, always taste what you are cooking, less is better when it comes to salt/pepper, your cupped palm will hold about a teaspoon, rub dry herbs between your palms as you sprinkle them into what you are cooking, and never be afraid to try something new.  
So, believe it or not, this memory was jogged by a cookbook, Top Secret Recipes Unlocked, written by Todd Wilbur
and published in 2009 by Plume Books/Penguin Books.  As I was flipping through it, it occurred to me that even though there are some pretty good recipes in it, I found it interesting that it also included recipes for Jimmy Dean® Breakfast Sausage, Kraft® Miracle Whip, Hidden Valley® The Original Ranch® Dressing, Fritos® Hot Bean Dip, and Lipton® Brisk® Iced Tea.  Just reading the Dressing recipe made me hyper-ventilate over the list of ingredients it called for.  I mean, if I'm going to the store to pick up all of that, why not just grab a packet of the mix? 
But, I will say the recipes included for things like Panera Bread® Broccoli Cheddar Soup, Popeyes® Red Beans & Rice, Boston Market® Butternut Squash, and Carnegie Deli® Classic New York Cheesecake sound pretty darn yummy and the ingredient lists aren't terribly daunting.  The cool thing about this book, and the others out there that have copycat recipes, is someone took the time to taste – really taste – the original foods and experiment in their kitchen to come up with the end product that is a pretty darn good second to the original.  That's turning cooking and your kitchen into a food lab – and I'm for that! 
One of the recipes that Beth and I saved for posterity was for my version of Pepper Steak.  First trim about 1 ½ pounds of round steak and slice paper thin (this is easier to do if the meat is slighty frozen) making the strips about 3 inches in length.  Dredge the strips in flour and brown in hot oil in a Dutch oven or a 4 quart pan. Mix 1 ½ teaspoon of garlic powder with 4 tablespoons of corn starch and blend with ½ cup soy sauce (I prefer Kikoman®) and 3 ½ cups water and pour over the beef strips.  Stir until well mixed and beginning to thicken.  Cover and reduce heat. Cut 1 large, white onion and 2 large bell peppers into eighths and add to the beef mixture.  You can also add a small can of drained sliced mushrooms and a small can of sliced water chestnuts.  Continue to simmer until the onions and peppers are cooked, but still a bit crunchy.  Serve over steamed rice.  This is some might good eating and so relatively easy to make, you might want to have the kids help cook it. 
Jump Into Something Interesting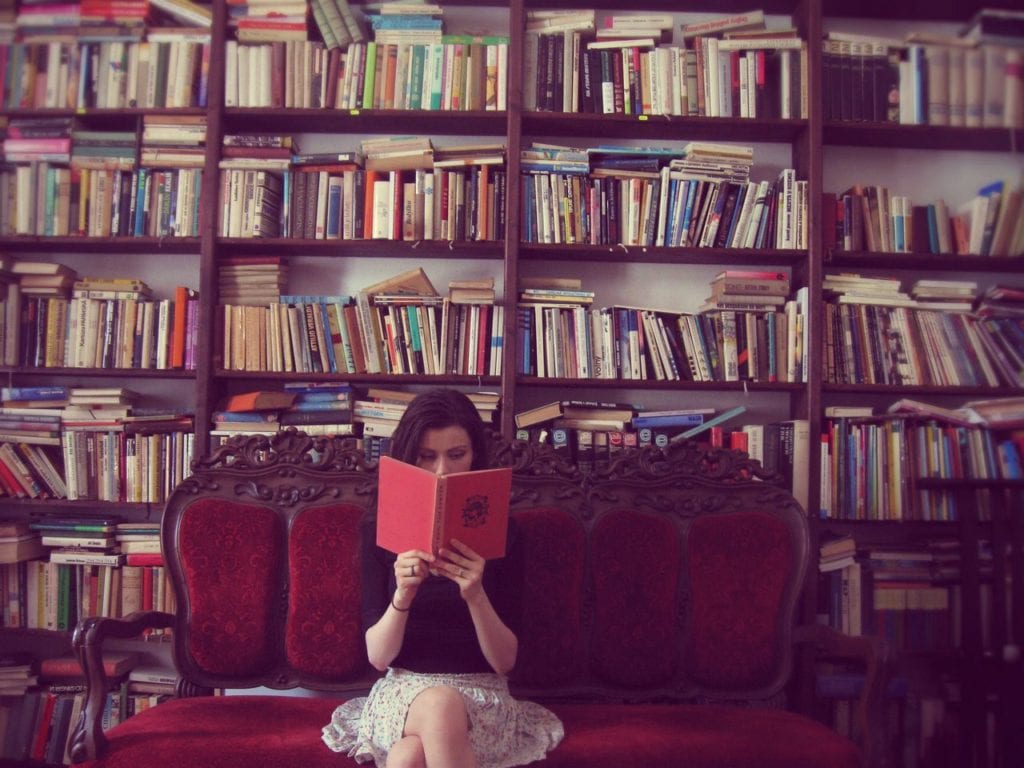 By Gini Rainey 
"Checking Out of The Hotel Euthanasia" by Gerard Graham 
Here is a very interesting read that reveals a lot about human nature in a very satirical format.  Graham proves he is a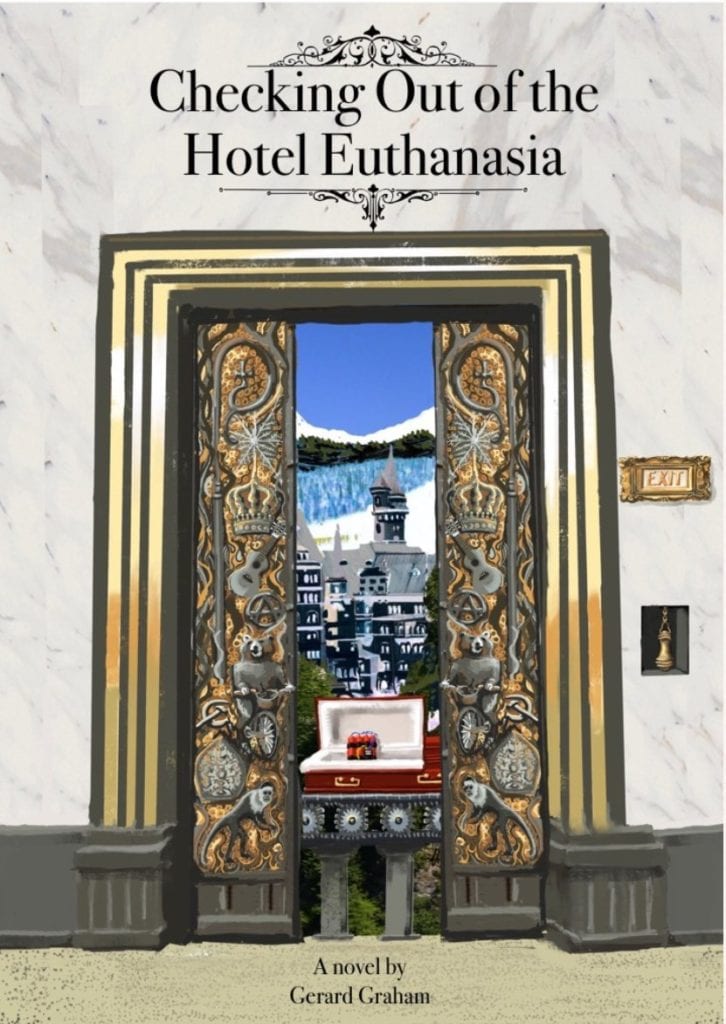 wizard at subtlety and irony as he spins a tale about a fictitious hotel in the fictitious kingdom of Villadedino that had pretty much fallen to ruin when Zeca, a hotel manager, was appointed to the most prestigious hotel management spot in the world by King Eugene III.  Because of Zeca's capable management, the once decaying hotel, rose from the ashes to become a mecca for those seeking assisted dying. 
On the other side of this coin is Rab and a small group of cohorts who are on a Pope-funded mission to destroy the hotel because of the Catholic anti-assisted death platform.  Rab, who once supported assisted-suicide with a great passion, now has turned those passions against the Hotel Euthanasia and all that it represents and assumes his leadership role with great vigor. 
Along the way, we are introduced to a group of people from various walks of like who are guests at the Hotel and are seeking release from their earthly bodies in one of the various ways offered by the Hotel.  The back stories of these people could be novels in and of themselves but, bound together they comprise a very interesting read filled with different ways to look at euthanasia.  And while some readers might find the whole concept exceptionally macabre, the idea behind it certainly carries merit for those facing a lifetime of pain (however long) and an eventual death. 
 5 of 5 – Copyright 2017 – Ringwood Publishing  
 "Dark Places" by Gillian Flynn 
Told from various character's points of view, this book is Gillian Flynn's (Gone Girl and Sharp Objects) second novel that was published in 2009 and made into a movie in 2015 and starring Charlize Theron.  Based on the fictious satanic murder of a family in Kinnakee, Kansas, "Dark Places" follows the investigation that Libby Day, who was 7 at the time her family was murdered, undertakes to find out who actually killed 3 members of her family.  If she can
find the real murderer, her brother Ben will be freed from prison where he has been held for 25 years, mostly because of her coached testimony during his trial. 
Funded and aided by the Kill Club members who believe in her brother's innocence, Libby finally opens the boxes that hold a lot of family secrets and provide her with leads to the various people who wandered in and out of the Day's lives 25 ago, prior to their grizzly murders. 
As usual, Gillian Flynn has written a page-turning, spell-binder that keeps you guessing till the very end about "who dun it!"  Flynn has filled this novel with characters as raw and real as possible, so real that you will find yourself drawn into their hard lives and perhaps even develop compassion for what they have face.  As with Flynn's other books, this one is definitely worth the read and will keep you turning the pages until the very end. 
5 of 5 – Copyright 2009 – Broadway Books