August 17th (12 noon-6pm) -62nd Anniversary Party at Natural Grocers –  It's the biggest party of the year and Natural Grocers wants to celebrate it with a fabulous, 50s-inspired birthday bash! They will have fantastic giveaways, 50% off select items, great prizes, including a grand prize Alaskan cruise for two, and a chance to sample the Chocolate Powerhouse Pudding, from 12 noon-2pm. Don't miss the Ice Cream Social at 4-6 pm. Natural Grocers is located at 4820 S. Broadway Ave., Tyler. Free.
Every Tuesday – "Keep It Local Tuesdays" supports local restaurants by meeting and eating at a different locally owned restaurants every Tuesday evening, usually around 7pm. This gathering is open to anyone. Check their Facebook page for where they are meeting each week at facebook.com/KeepItLocalTuesdays.
Every Tuesday and Saturday (both days at 7am-1pm) – East Texas State Fair Farmers Market – Rated one of the top 10 farmers markets to visit in Texas, this market is a local, producers-only market. All produce is grown in Smith County or counties that borders Smith County and is grown by the person selling it. All crafts are also required to be made by the person selling it. They do not permit distributors. This is truly, a local-only, producers-only market. This market is open rain or shine, and is located under the cool and breezy South Pavilion at the East Texas State Fair Grounds, 2112 W. Front St., Tyler. For more info call (903)533-0398 or find them on Facebook.
First Thursday each month, July 6th (4-10pm) – "Yappy Hour" will be held at ETX Brewing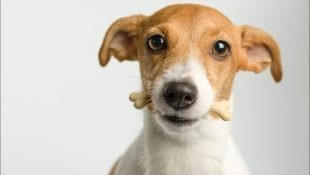 Co., 221 S. Broadway, Tyler. "Yappy Hour = Beer + Dogs." Bring your family, friends, and your dog. There will be food available. This event benefits Pets Fur People. More info at facebook.com/ETXBrew. This is a very fun event for all ages whether two legged or four!
Last Saturday each month – True Vine Brewery will host its monthly Open Taps. These fun and amazing events, always held on the last Saturday of the month, are a great time to sample the latest creations of the brewery, hear live music, and meet up with friends. This beer factory has some of their current on-the-market beers, limited/experimental brews, and the amazing Tyler area community that takes place in the Back Yard. The first 500 adult-drinker guests to arrive will receive a limited edition True Vine glass. True Vine Brewery is located at 219 Englewood, Tyler, by the Cotton Belt Building. Bring your own chair! Advanced Eventbrite tickets are capped and only available until 12 midnight the day prior to the event. "At-the-door-tickets" are always available on the day of the event at the check-in/registration table for $15. Children 11 and under get in free with an adult ticket. Tickets are not required for children. Entry for non-drinker adults and humans 12 years and over is a $4 in advance or $5 at the door. A portion of all proceeds will go to a local non-profit. For more info go to truevinebrewing.com.
Ongoing – Rose City Farmer's Market (7212 Old Jacksonville Hwy., Tyler, continues every Saturday through November 18th) – Shop for locally grown fruits, vegetables, herbs, and cut flowers, pastured beef, lamb, chicken, and pork, yard eggs, goat cheeses, freshly baked breads and pastries, honey, jams, and jellies. Enjoy a cup of locally roasted coffee while you stroll the market listening to local musicians. This kid-friendly and pet-friendly market is open every Saturday. If you'd like to become a member of the market email carmen@foodcoalition.org or go to foodcoalition.org.
August 10th (5:30-8:30pm) – Pooches on the Patio will be held at Andy's Frozen Yogurt, 6106 S. Broadway Ave., Tyler. There is nothing like the great outdoors with your dog and friends. Join the fun on the patio for delicious food and drinks. Bring your furry friends, and enjoy a great evening. A portion of the proceeds benefit the SPCA of East Texas. The Northeast Public Health District requires that all attending dogs be current on vaccinations and wear a current rabies tag. In addition, all puppies under one year of age in attendance must be fully vaccinated. In order for all pooches to be on their best behavior, refrain from bringing your unaltered pets to this event. It is free to attend any of these events.
September 21st – 1836 Texas Kitchen, 2647 Crow Rd., Tyler, 6-8pm

Closed
Cheng's Chinese on Troup Hwy. has closed.
News & Events
Domino's Pizza has opened in the old Amelia's Sweetery location at 1694 S. Beckham, Tyler.
Fuzzy Taco's is opening a second location
at 6361 Old Jacksonville Hwy, behind Juicy's Burgers. They are expected to open early fall. This is the former Soju Sushi Bar & Asian Bistro building. The outside has been painted bright yellow with red trim and a sign out front indicates "Fuzzy's is coming soon." Yay! This is the second Tyler location for the popular taco chain, which opened its original store in Fort Worth in 2003. The other store is on Troup Hwy.  
South Tyler Speakeasy
is now open. "The dimly lit bar with low ceilings, hanging Edison bulb lights and framed black-and-white photographs from the early 1900s covering the walls." South Tyler Speakeasy is East Texas' first Prohibition-era themed bar. Formerly the Half Moon Grill & Saloon, it reopened May 15th and now specializes in classic cocktails, whiskeys, and American food. It's located at 16884 Farm-to-Market Road 2493 (Old Jacksonville Road) in Tyler. South Tyler Speakeasy has a pool room, 15 indoor televisions, an outside smoking porch, and a stage for live music performances. The entire bar selection and menu have been reworked for the change.
Cup Pow, located at 7212 Old Jacksonville Hwy., Tyler, is now open. This coffee, smoothie, and juice bar is located in the Juls building.
Walk-On's Sports Bar is soon to open at 6525 S. Broadway, Tyler. "Today, our mission is to deliver a memorable game day experience with a taste of Louisiana for guests of all ages, created by great teammates and all-American cheerleaders. Our entire Walk-On's team works hard every day to ensure every customer has a winning experience with great food, beverages, service, and atmosphere. We thank you for your support." Walk-On's was voted as the #1 sports bar in America by ESPN.
Aspen Creek Grill is now open for lunch. Located at 725 W. Southwest Loop 323, Tyler, this new restaurant to Tyler features a nice food and cocktail menu as well as a weekly Car Show every fourth Saturday of the month in the parking lot. Favorites are the Monte Cristo Sandwich and the Grilled Spicy Chicken Salad. They are now open daily 11am-10pm.
Rotolo's Pizza has added Monday Night Trivia! Hosted by Paul Bibeau from Hyper Active Services, this trivia features three rounds of ten questions with one bonus question at the end of the three rounds. Round up your friends, family, neighbors, and coworkers, put on your thinking caps, and join join in the fun, games, prizes, food, and drink. Prizes are gift cards for Rotolo's yummy food!
New at FRESH by Brookshire's has added a few new things to their great food bar. Ramen and Pho are available now at the Sushi bar. FRESH's Hot Bar for take-n-go food now has more than 80 fresh-made menu items in their Chef Prepared, Hot Bar and Grab & Go case. You can also choose from an extensive selection of salads, soups, and dip bar items, as well as made-to-order sandwiches and tacos from the 2go bar. Pizzas are available as well. "What's the best part? Could it be the handmade dough? Maybe it's the roaring hot oven, freshest possible ingredients, or the delicious combination of toppings. Whatever you decide, you'll keep coming back to enjoy more of this Neapolitan-style pizza." We are in love with the Pizza Di Napoli "Sophia" –  fresh handmade dough, basil pesto cream sauce, mozzarella, herb-marinated artichoke hearts, Cremini and white mushrooms, and Kalamata olives. FRESH is located at 6991 Old Jacksonville Hwy., Tyler.