Foodie Events: March 31st, Let's Make Bread Together & Easter Brunch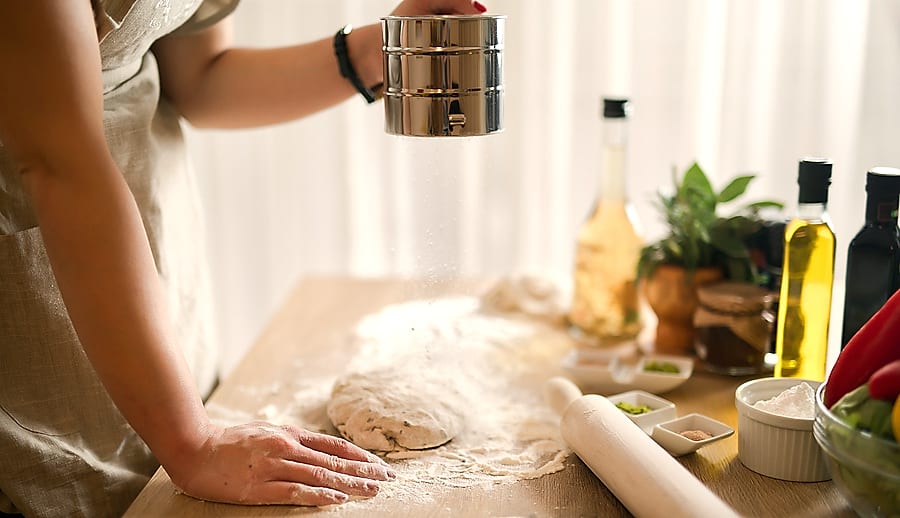 Roost Chicken Salad & Deli will open a location in Southside Bank at S. Beckham across from ETMC Hospital.
March 31st-April 1st (all day) – Bread Class & Easter Brunch – Have you always wanted to bake like a Master Chef? The key is simple ingredients, proper instruction, and the right location. Join Chef for a fun weekend experience in the kitchen of Côte at High Hill Farm. You'll learn the techniques, recipes, and process to baking homemade breads. Cap off your day with a stroll in the vineyard, wine sampling and overnight stay in one of our relaxing bungalows. After a perfect night's sleep, join us for a special Easter brunch featuring beautiful farm fresh brunch including items from the garden, local food items, and fresh juices.  Mimosa's and Bloody Mary's also available for your enjoyment. High Hill Farm, 12626 CR 217, Arp. Go to highhillfarm.com to make reservations.
Crawdaddy's Boil-N-Go is now open at 14801 State Hwy 110 S. in Whitehouse. Featuring crawfish, shrimp, crab legs, corn, potatoes with all the fixing, Crawdaddy's is open Thursday-Friday 5-10pm, Saturday 12 noon-10pm, and Sunday 12 noon-6pm.
April 7th (8am-12 noon) – The Rose City Farmers Market will open soon at it's new location at 236 S. Broadway Ave., just a half block north of Front St. in the parking lot of Bill's Unclaimed Furniture. The market is open from April to November. This is across from "Moss, Where Flowers are Fair" and ETX Brewing Co. The new location will be near the free parking in the Fair Plaza Parking Garage. The Rose City Farmers Market is a family- and dog-friendly community gathering place, providing locally-grown produce, herbs, wood oven breads, pastries and granola, jams, pickles, locally roasted coffee, cheese, artists and artisans, live music, and sometimes even yoga. They are open every Saturday April-November 8am-12 noon. For more info on the market or to apply to be a vendor, contact (903)539-2875, info@foodcoalition.org, or foodcoalition.org.
Quick Dawgs of Texas Opens! You know that building with a cowboy-shaped roof? It now serves hot dogs made with love and care by David Lovelady. "This particular building here is set up to handle hot dogs," he said. "I'd been looking at different buns, wieners, different chilis, for many months before we started this thing." The new business features an array of hot dogs, mostly priced between $2-$5, with nachos and meals priced a few dollars higher. The menu — which is still developing — includes all beef, bun-length hot dogs; brisket sausage links; Earl Campbell Hot Links; Frito pie and more. Lovelady said the chili cheese dogs and hot links have been some of the most popular selections. Picnic tables will be added outside the drive-thru soon. Quick Dawgs is located at at 220 SSW Loop 323 in Tyler, and serves all beef, bun-length hot dogs, brisket sausage links, Earl Campbell Hot Links, Frito pie and more.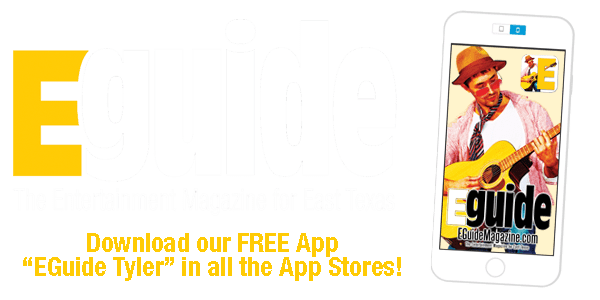 Wasn't That Just Yesterday?
By Gini Rainey
It seems like just yesterday that my daughter Beth came home from middle school and announced that one of her classes was going to put together a booklet of favorite recipes of the students' families.  Interestingly enough, she just celebrated another year around the sun yesterday, and as her older sister reminded her, she is on the downhill slide to 50!  At least she included a laughing emoji.  
So, there I am, cooking dinner, with her sitting across the bar from me asking where the recipe for what I was making (I think it might have been pepper steak) was so she could copy it down and take it with her to school.  Imagine her dismay when I tapped my head!  I could tell she felt like that was never going to work.  But I told her get a piece of paper and a pencil and we would figure it out together.  She may not even remember that moment in time, but seeing what a good and experimental cook she has become, perhaps what she learned that afternoon stuck with her.  Things like always, always taste what you are cooking, less is better when it comes to salt/pepper, your cupped palm will hold about a teaspoon, rub dry herbs between your palms as you sprinkle them into what you are cooking, and never be afraid to try something new.  
So, believe it or not, this memory was jogged by a cookbook, Top Secret Recipes Unlocked, written by Todd Wilbur
and published in 2009 by Plume Books/Penguin Books.  As I was flipping through it, it occurred to me that even though there are some pretty good recipes in it, I found it interesting that it also included recipes for Jimmy Dean® Breakfast Sausage, Kraft® Miracle Whip, Hidden Valley® The Original Ranch® Dressing, Fritos® Hot Bean Dip, and Lipton® Brisk® Iced Tea.  Just reading the Dressing recipe made me hyper-ventilate over the list of ingredients it called for.  I mean, if I'm going to the store to pick up all of that, why not just grab a packet of the mix? 
But, I will say the recipes included for things like Panera Bread® Broccoli Cheddar Soup, Popeyes® Red Beans & Rice, Boston Market® Butternut Squash, and Carnegie Deli® Classic New York Cheesecake sound pretty darn yummy and the ingredient lists aren't terribly daunting.  The cool thing about this book, and the others out there that have copycat recipes, is someone took the time to taste – really taste – the original foods and experiment in their kitchen to come up with the end product that is a pretty darn good second to the original.  That's turning cooking and your kitchen into a food lab – and I'm for that! 
One of the recipes that Beth and I saved for posterity was for my version of Pepper Steak.  First trim about 1 ½ pounds of round steak and slice paper thin (this is easier to do if the meat is slighty frozen) making the strips about 3 inches in length.  Dredge the strips in flour and brown in hot oil in a Dutch oven or a 4 quart pan. Mix 1 ½ teaspoon of garlic powder with 4 tablespoons of corn starch and blend with ½ cup soy sauce (I prefer Kikoman®) and 3 ½ cups water and pour over the beef strips.  Stir until well mixed and beginning to thicken.  Cover and reduce heat. Cut 1 large, white onion and 2 large bell peppers into eighths and add to the beef mixture.  You can also add a small can of drained sliced mushrooms and a small can of sliced water chestnuts.  Continue to simmer until the onions and peppers are cooked, but still a bit crunchy.  Serve over steamed rice.  This is some might good eating and so relatively easy to make, you might want to have the kids help cook it. 
Foodie Events: Cookie Decorating Workshops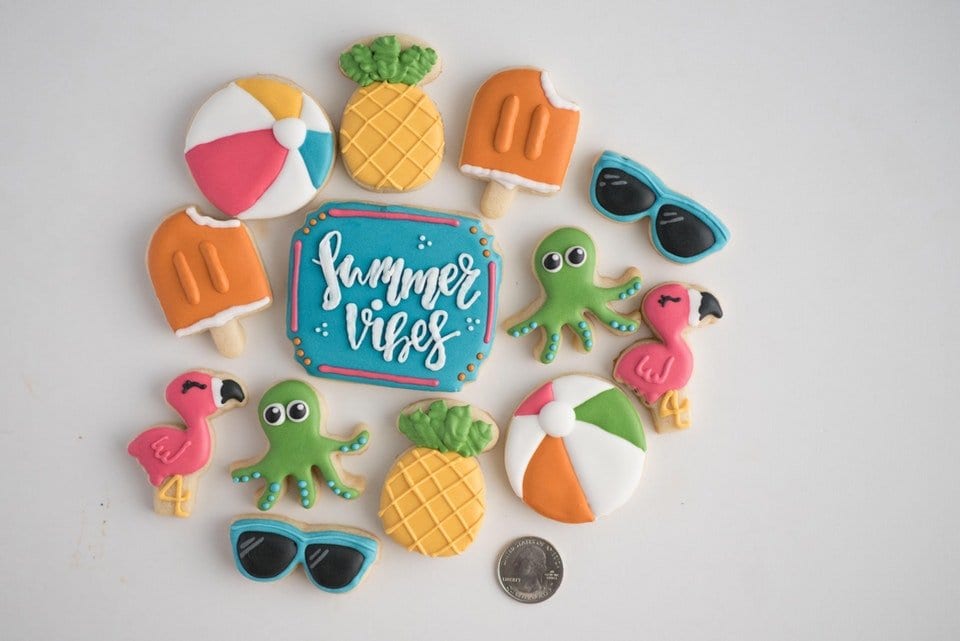 Cookie Decorating Workshops
will be held this month. You will receive 1/2 dozen cookies to decorate as well as instructions on how to decorate themed cookies using a special blend of Royal-Glaze icing. These will be a mix of Vanilla-Brown Sugar and White-Almond cookies that you can take home to enjoy. Each person will receive cookies and access to multiple colors of icing bags and tools to work with. All tools and supplies will be provided. Also, a 10″ sturdy plate will be provided for carry home (you may bring your own container). Classes are:
August 6th (6:30pm): Beach Camping Cookie Decorating at Potpourri House, 3320 Troup Hwy., Tyler

August 12th (3pm): Seaside Cookie Decorating at Pottery Cafe, 5380 Old Bullard Rd., Tyler

September 9th (3pm): Sunflowers Cookie Decorating at Pottery Cafe, 5380 Old Bullard Rd., Tyler

September 18th (6:30pm): Safari Cookie Decorating at Kiepersol Salt Kitchen, 4120 FM 344E in Bullard. RSVP at

goodjujucookies.com/workshops
August 11th, September 8th (10am): Yoga & Beer at True Vine –
Held every second Saturday of the month, this beautiful yoga practice is held under the pavilion. The class and one beer is included in price of admission. Sola Bread pizza will be there as well serving up breakfast pastries and lunch. Tickets available at the door for $10 and include an hour yoga session and a beer. True Vine Brewing is located at 2453 Earl Campbell Parkway, Tyler,
truevinebrewing.com
.
August 18th, September 15th (10am): Barre + Brew at True Vine –
Held each third Saturday of the month, Barre + Brew classes are with Studio B Pilates+Barre. For $10 at the door, you can enjoy this amazing class inside the brewery and enjoy a cold beer after. Barre classes mix elements of ballet at the barre and functional movements set to motivating music. You'll use the barre, small balls, bands, and hand weights to work your entire body. Isometric training and small range of motion exercises along with planks, push-ups, and core focused training will round out these energizing classes. Sola Bread pizza will be there as well serving up breakfast pastries and lunch. True Vine Brewing is located at 2453 Earl Campbell Parkway, Tyler,
truevinebrewing.com
.
September 26th (7-9pm),  Vitner's Dinner: South of the Border –
It's a fiesta! This will be a delicious Mexican-inspired dinner that will wow your taste buds. Who says the only drink that goes with Mexican food is tequila? Come learn how Keipersal's wines can pair with any food you love! Food will be Shrimp and Avocado Ceviche, Seabass Caldo, Roasted Guajillo Ribeye, and Pierre's Rum Tres Leches Cake. Cost is $100 per person not including tax and gratuity. This will be held at Kiepersol, 21508 Merlot Ln., Bullard. RSVP by calling (903)894-3300, or visit
kiepersol.com
. Other Vintner's Dinners will be November 28th, Fall Harvest featuring Baked Gouda Stuffed Olives, Corn Bourbon Bisque, Salmon with Curried Fennel Wine Sauce, and Mustard Roasted Tenderloin with Squash Polenta. Dessert will be a surprise.
September 21st (5:30-6:30pm) – XTC Barbells, Bites & Beer –
Start your weekend with a Friday evening XTC Workout, followed by some appetizers, bites, and beers on the patio! Members are $20 a session and non-members are $25 a session. For more info or to register please contact Tony Cruz at (903)561-3014 or email
xtcruz@gm
a
il.com
. This will be held at Tyler Athletic and Swim Club, 11208 Oak Creek Blvd., Tyler.
September 29th (All Day): German Fest Bier Garten Festival will be held at High Hill Farms, 12626 CR 217, Arp. More details to come.
By Gini Rainey
Living in Texas during the summer can be quite a challenge for someone who grew up just a couple hundred miles south of the Canadian border.  I don't believe I will ever get acclimated to the heat here.  I came close at one point, before I had a heat stroke in Puerto Vallerta, but that's another story!
This week we are lucky enough to be facing some record temperatures and I can honestly say that as many times as I told myself during the chilly winter temperatures we had this past winter how much I would appreciate those days in the summer…those thoughts have totally been wiped out thanks to the 100°-plus weather we've been blessed with
recently.
Growing up it seemed like we had a lot of hot days in Minnesota, and while we didn't have air-conditioning, we managed to stay semi-cool most of the time.  It was always great fun to run through the water-sprinkler or find a shady place to play a quiet game or two.  One of my favorite things to do was grab a book and climb about half way up one of our apple trees. Not only had this tree been gracious enough to grow a couple of branches that actually crossed each other and made a great sitting spot, but it usually had some yummy apples just ripe for the picking.
My mom would get around the heat of the kitchen by baking apple dumplings (from the benevolent apple tree) early in the day and making great salads for dinner that were a welcome relief after the heat of the day dissipated.  One of my favorites she would make was a macaroni and shrimp salad that still works well today in the Texas heat.  In fact, I just finished making one for dinner this evening.
Although I haven't been able to find the tiny little macaroni "o's" like she would use (the lighter pasta goes well with the shrimp), today I cooked a 1 pound box of Barilla® Ditalini in 6 cups salted water until al dente.  While the pasta was
cooking, I diced half a medium white onion, 3 stalks of celery, 2 avocados, and 3 hard boiled eggs.  When the pasta was cooked, I drained it and rinsed thoroughly with cold water to reduce the temperature and poured it into a large serving bowl along with the diced ingredients.  I then put a cup of Miracle Whip® (I'm sorry, all of you dyed-in-the-wool mayonnaise users, but Miracle Whip® adds a needed zing to this salad), 3/4 cup of milk, ½ teaspoon freshly ground green peppercorns, and ¼ teaspoon salt (feel free to adjust your seasonings) into a covered jar and shook to blend.  I folded the dressing into the salad along with a pound of small steamed shrimp and it is now refrigerating until I serve it later today with a tomato cucumber salad and fresh baked rolls.  Dessert?  What else but a frozen Key Lime pie! Now if that isn't good summer eating, well then I don't know what is!