FRESH 15: Encouraging a Healthier Lifestyle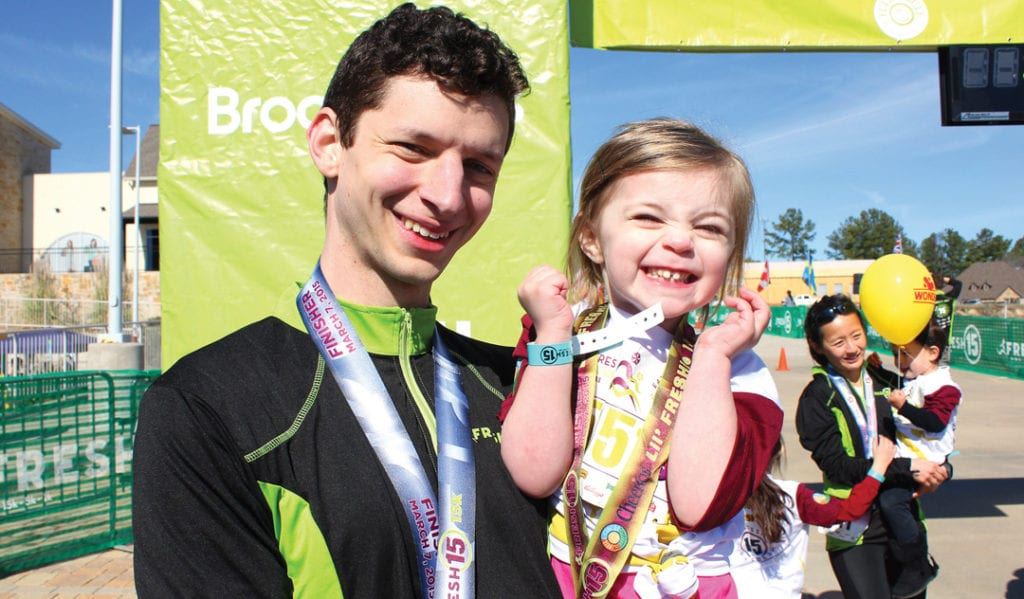 By Holli Conley
While spring is always a busy time in Tyler, you might have noticed even more visitors descending on us the past couple of years because of the FRESH 15 – 15K, 5K and 1K, held at FRESH by Brookshire's and set for March 5th.
FRESH 15 was created to provide East Texas with a world-class running event, and to inspire participants of all ages towards a healthier lifestyle. Perhaps what's most unique about this race is that 100% of the money generated is given back to charitable organizations.
There were 2,800 runners in the inaugural race, which grew to 3,400 last year, and is anticipated to be more than 4,000 this year. Approximately 40% of these runners are not from Tyler, resulting in a large economic impact to the local community and businesses, not to mention the charities that benefit from the donations received from race revenue.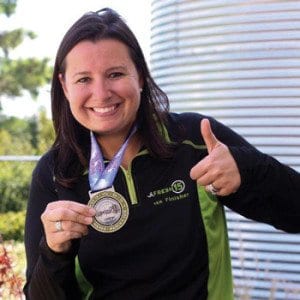 "We are excited for the continued growth of FRESH 15," said Trent Brookshire, Brookshire's Senior Vice President. "Because we donate 100% of runner revenue to charity, every single registration makes a difference."
Last year the event raised more than $140,000 for charity, which included Bethesda Health Clinic and Team Red, White & Blue, and this year the goal is to top it.
FRESH 15 is a race the entire community can be proud to support, and there are many ways to do so. From the athletes' participation, to the pace team, to the volunteers, the opportunities are many to help make it a successful event.
According to race organizers, FRESH 15 would not be a reality without the support of community members.
"We have been excited to support FRESH 15 because we believe in the impact the event has on the community," Shari Lee, General Manager of Visit Tyler said. "Not only do local charities benefit, but local businesses as well. With more than 40% of racers coming from out of town, this brings more people into the community staying in hotels, eating at restaurants, buying gas at the gas stations, and shopping at FRESH, among many other things they will do throughout their visit."
One of the good things about FRESH 15 is the race is accessible to runners of all levels, from beginners to elite athletes. The main event is the 15K, however, for those who prefer shorter distances, the event also features a 5K as well as a kids' 1K for ages 12 and under.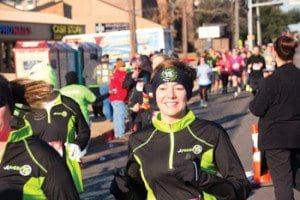 According to Trent Brookshire, challenging runners of all skills levels is important because they believe that motivating someone to become or stay active can change a life. FRESH 15 also offers training plans, and an annual running clinic to help runners get off the couch and prepare for the big day.
The race course is a scenic view of South Tyler, which starts and ends at Brookshire's environmentally-friendly store, FRESH by Brookshire's. Athletes will encounter a few hills along the route including the biggie, Heartbreak Hill, but there will be enthusiastic course cheerleaders from the community cheering runners on to the finish line.
"The support from the community was felt along the race course as people lined the course to cheer along the [runners]," Zach Ginnings, FRESH 15 runner said. "There were very few, if any, places where you couldn't see someone ahead to cheer you on."
The "Lil' FRESHie 1K" is for children 12 and under and is held inside the FRESH parking lot. The race takes children on a route that is approximately 0.6 miles long.
In keeping with tradition, runners will be delighted to learn that the goody bag, or swag bag as runners say, will include grocery items, a technical running hat, dri-fit shirt, and all race day photos are provided at no cost to the participant. In addition, a post-race concert by The Voice's Chance Pena, a local hometown star, will take place after the race.
If you are interested in running, registration is open until race day, but register early to save on the registration fee.
Not a runner? Not a problem! There are still plenty of opportunities to participate in the event. FRESH 15 encourages everyone to get involved in some capacity. It takes several hundred volunteers from the community to come together to make this event a success; every person makes a difference. The easiest is to come watch the race and cheer on the athletes.
For more information on registering to run or becoming a volunteer, visit www.FRESH15k.com.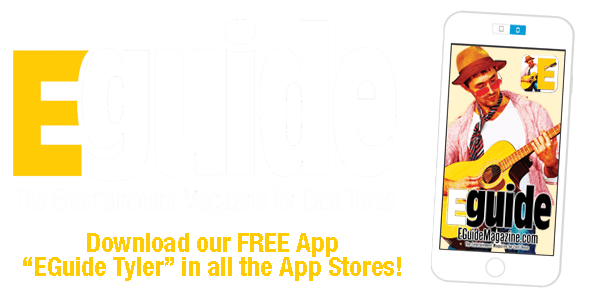 TJC offers Summer Activity, Athletic Camps for ages 3 and up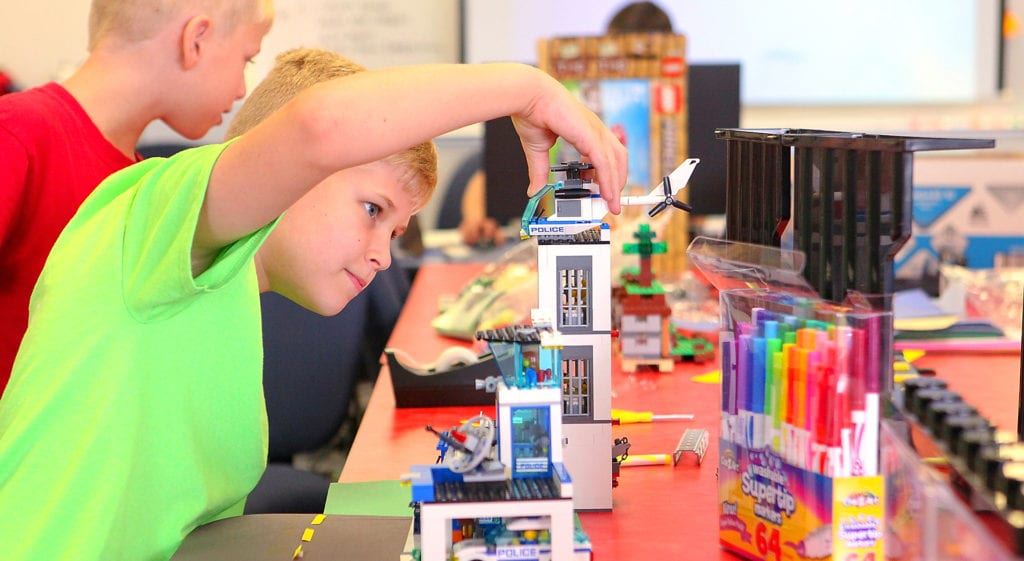 From animation to athletics, horsemanship to robotics, and scuba to improv comedy, TJC has a summer camp to spark the imagination of any young explorer.
Registration is open for TJC Summer Camps for kids ages 3 and up. Camps begin Monday, June 4, and continue through mid-August.
"We've put together a great lineup of activity and athletic summer camps," said Heath Stoner, director of TJC's Ornelas Health & Physical Education Center. Stoner also oversees the college's summer camps.
"TJC camps offer great opportunities for kids to gain skills to succeed in sports and learn about other cultures through art, science and technology," he said, "but they're also often a kid's first opportunity to spend time on a college campus. Ultimately, we hope our campers are inspired to pursue a college career someday."
The camps are operated at several locations on the TJC campus, including the Center for Earth & Space Science Education at TJC, Wagstaff and Gentry gyms, the Ornelas HPE Center, art department, science labs, swimming pool and gymnasiums.
TJC offers more than 60 activity camps, including: App Attack; Aquatic Camp; Babysitting Basic Training Bootcamp; Broadway Camp; Camp Illusion; Chess Camp; Code Breakers; Cookie, Cupcakes & Games; Comic Book Creation; CSI; Cultural Arts from Around the World; Dance Intensive for Beginners; Digital Storytellers; Disc Golf; English/Western Horsemanship; Explorers of the Kingdoms of East Texas; Exploring our World of Chemistry; Family Astronomy Camp; French Foil Fencing; Frozen Dance Camp; Game Labs; Improv Comedy; Incredible Stuff; Introduction to High Tech Health Careers; Jazz/Hip Hop Dance Camp; Jewelry Camp; LEGO Comics: Design Your Own Adventure; LEGO WeDo: Robotics for Younger Kids; Little Pony Express; Make Your First 3D Video Game; Make Your First Video Game; Minecraft Animators; Minecraft Designers; Minecraft Modders; Open Water Scuba; Pencil, Ink and Charcoal; Petite Picassos Art Camp; Printmaking Workshop; Robotics Camp; Scratch Jr.: Coding & Games for Kids; Space Camp; Slime Kaboom; Star Wars Stop Animation; Surveying & Mapping; Table Tennis; The Finishing Touch; Video Game Animation; Video Game History; Virtual Reality; Watercolor & Acrylic Painting; and Wood Works.
Athletic camps, run entirely by TJC coaching staff and players, include: baseball, basketball, football, soccer, softball, tennis and volleyball.
For details, or to register online, go to tjcsummercamps.com.
East Texans Learn to "Live Healthy"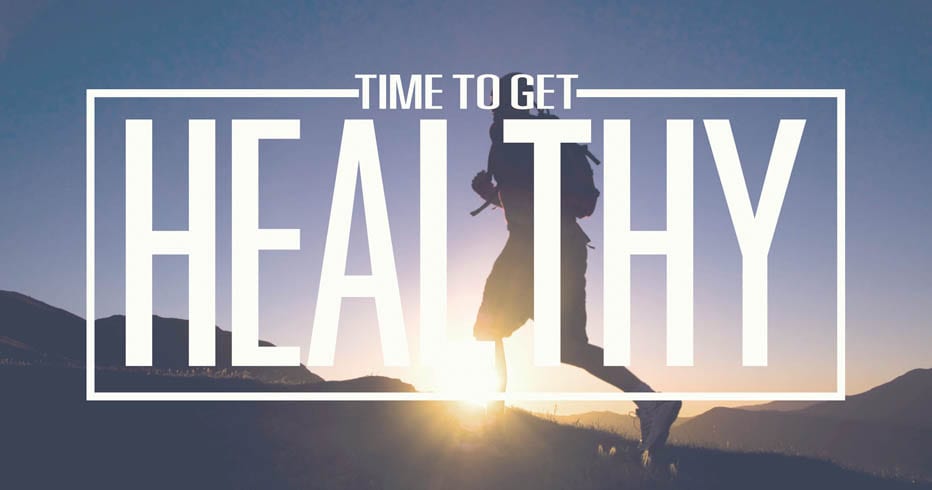 This Month at Integrative Health Matters:
Integrative Health Matters offers a healthy alternative to losing weight. The public has opportunities to visit Integrative Health Matters at any of these classes:
Every Wednesday (12:15-1:15pm) – Mindful Movements; (5:15-6:15pm) – "Just Breathe" Meditation

June 1st (10-11am) – Functional Food Friday: Eating Healthy on a Budget

June 12th (6-7:30pm) – Kitchen Talk: Mediterranean Diet Lifestyle

June 15th (10-11am) – Functional Food Friday: Meal Prepping

June 22nd (10-11am) – Functional Food Friday: Acid, Alkaline & Food Combining

June 26th (6-7:30pm) – Kitchen Talk: Plant Based Eating

June 29th (10-11am) – Functional Food Friday: Bone Broth
Cooking classes offered twice monthly are in-depth health and cooking presentations. These "Kitchen Talks" invite the public into the IHM instructional kitchen to learn to cook tasty and nutritious meals and create a healthy home environment.
Integrative Health Matters is located at 419 WSW Loop 323 #400 in Tyler, next to La Madeleine. For information about Integrative Health Matters, contact (903)595-8077 or visit ihm.life.
July 4th: Freedom Fighters 5K Race and more races!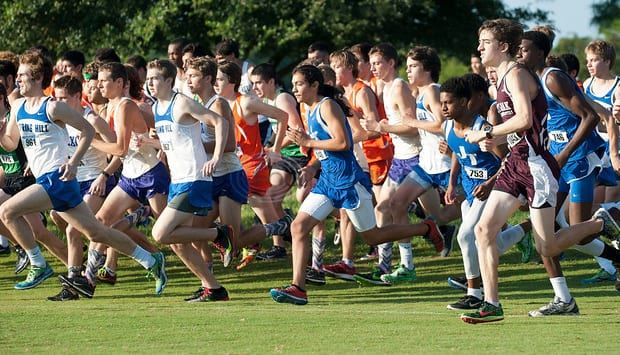 To be listed here is free! Send us info for your event go HERE.
To add a walk, run, or biking event, please send to, eguidemagazine@gmail.com. It is always free to list any event.
July 4th – Freedom Fighter 5K will be held at Bergfeld Park. Registration is currently open at secure.getmeregistered.com/get_information.php?event_id=128684.
September 22nd – Pineywoods Ultra – Run through deep East Texas pine forests on a scenic course underneath towering pines. This diverse, single track course, almost entirely underneath a canopy of 100-foot tall pine timber, will keep you captivated as you navigate rolling hills through rooty and pine needle conditioned trails. Enjoy a post race refreshing swim in the 64-acre spring-fed lake while you rest and recover. As home to the forest race in our eco series, you won't want to miss this unique chance to run with deer through the deep piney wood forests of Eastern Texas. This is a 5k, 10k, 25k, 50k, and 100k. Wind through deep green pine forests on rooty single track while chasing deer and other wildlife. Enjoy the dizzying and majestic pine canopy above as you are shaded on your adventure. Register at ultraexpeditions.com/thepineywoodsultra 
September 29th – ZERO Prostate Cancer Run/Walk features a 5K run/walk, 1 mile walk, Kids' Superhero Dash for Dad, and virtual Snooze for Dudes program. ZERO is proud to partner with Urology Tyler, PA to end prostate cancer. Stick around for the family-friendly post-race celebration. Run/walk participants will receive tech shirts, free food and prizes, and the opportunity to connect with others who are impacted by prostate cancer. To register, go to support.zerocancer.org.
October 13th – 2018 Corkscrew Half will be held at Kiepersol Winery, 3933 FM 344 in Bullard. Register by e-mailing itri365meredith@gmail.com.
November 10th – Salute to Service 5K
will be held in Whitehouse. More details to come.
December 2nd – 2018 Tyler Half Marathon & 5K – This event will give athletes a tour unlike any other through the Rose City of Tyler, Texas. The event will start and finish from TB Butler Fountain Square in the center of downtown Tyler, Texas. More information can be found at tylerhalf.events and be sure to follow The Tyler Half Marathon & 5K on facebook.com/events/1565352873583566/