From "Bonnie & Clyde" to "Ready Player One"…SMG has Lots to Offer!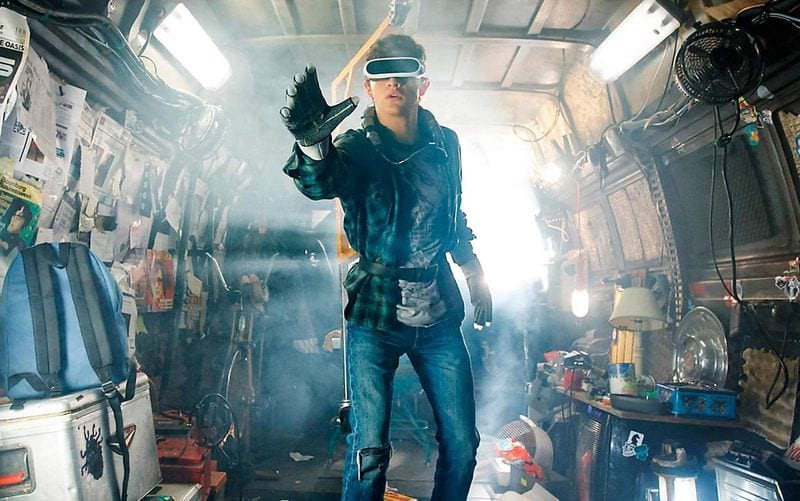 A Classically Good Time at the Movies
There is something for all ages at local movie theaters. Join the fun at Studio Movie Grill (SMG), located at 8954 S. Broadway Ave., Tyler. Tickets are available at the door and at studiomoviegrill.com. SMG offers box office hits as well as special screenings. These include:
Special Needs Screenings
Family friendly movies are free for children with special needs and their siblings, with adult tickets available for before-noon price. Special Needs Screenings are shown with the lights up and the volume lowered, and children are free to move around, talk, or even dance in the aisles during the movie. Special Needs Screenings are shown at 11am. Parental guidance is always suggested. The scheduled movies are:
April 7th – "Ready Player One"

May 12th – "Avengers: Infinity War"

June 2nd – "Solo: A Star Wars Story"

June 23rd – "The Incredibles 2"

June 30th – "Jurassic World: Fallen Kingdom"
The Classics
Relive your favorites on the big screen with our SMG Classics series. These start at 7:15pm.
April 4th – "East of Eden"

April 11th – "North by Northwest"

April 18th – "Bonnie and Clyde"

April 25th – "Giant"
TMC Big Screen Classics
With iconic titles that span five decades, the TCM Big Screen Classics Series has something for everyone.! An unmissable lineup continues through the year as Fathom Events and TCM bring some of the greatest titles ever back into movie theaters. In addition, these classics will each be accompanied by exclusive commentary from TCM hosts who will provide insight, background and more, making these events that movie lovers won't want to miss. These start at 2pm and 7pm.
April 8th and 11th – "Grease," 40th Anniversary

July 15th and 18th – "Big," 30th Anniversary

August 26th and 29th – "South Pacific," 60th Anniversary

September 23rd and 26th – "Rebel Without a Cause," 63rd Anniversary

November 11th and 14th – "Die Hard," 30th Anniversary
Special Event
A special showing of "A Silent Voice (Dubbed) will be held April 9th and 10th at 6:45pm.
A deaf elementary school girl, Shoko Nishimiya, upon transferring, meets a boy named Shoya Ishida in her new class. Shoya, who is not deaf, leads the class in bullying Shoko, because she is deaf. As the bullying continues, the class starts to bully Shoya for bullying Shoko. After graduating from elementary school, Shoko and Shoya do not speak to each other… until later, when Shoya, tormented over his past, decides he must see Shoko once more. Shoya wants to make amends for what he did in elementary school and be Shoko's friend.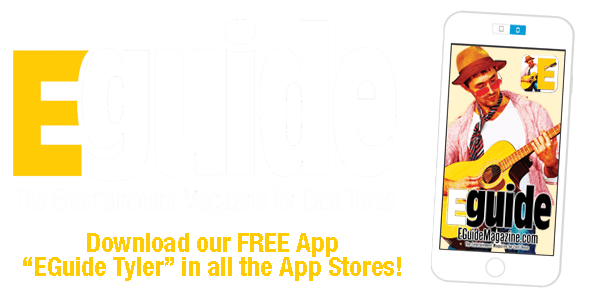 SAVE TONS on Pet Microchips This April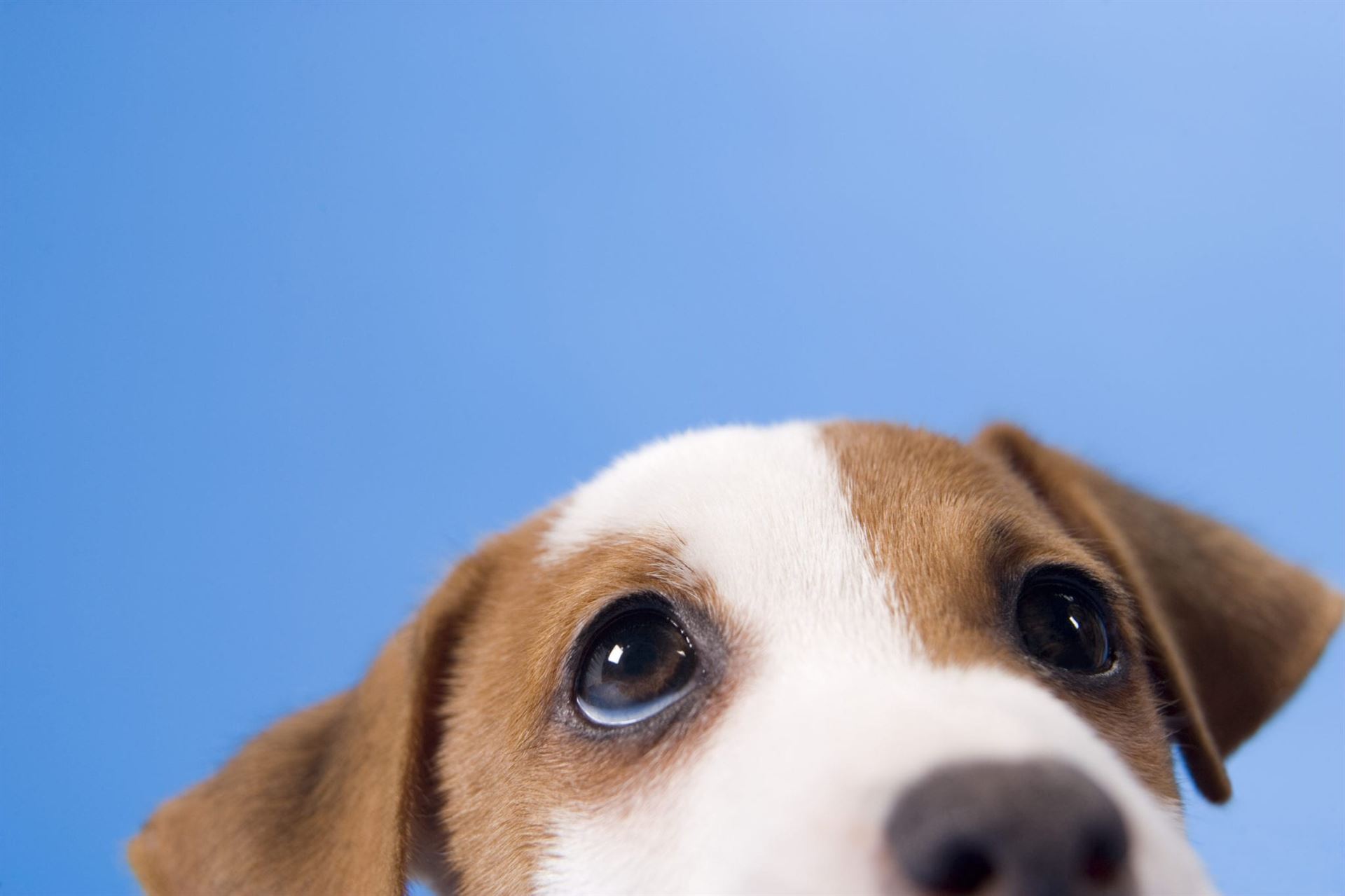 $5 Pet Microchipping in April
The Tyler Animal Shelter is offering discounted microchipping prices of $5 through the month of April, plus a one-day discounted rabies and microchipping event.
This year, the $5 microchipping is through the month of April at our 4218 Chandler Hwy location, not 3393 W. Grande.
The Rabies Vaccination and Microchipping Clinic will be April 26th at Fun Forest Park, 2000 N Forest, starting at 6pm.
"Filling out the paperwork takes longer than the actual microchipping," said Shelter Manager Shawn Markmann.
"If your dog gets lost or gets picked up, then you have an identifier to get your pet back to you, and if your animal is stolen it also helps retrieve ownership," Markmann said, adding that all of the animal control officers have microchip scanners on their trucks to help find the owner before they go into the shelter.
The Tyler Animal Shelter also is accepting donations to help the pets in their care. Dry pet food is accepted as part of its pet food bank program, which has given out 1,500 pounds of food since its inception. The food is given to families who want to give up their pets because they cannot afford to feed them. Other donations needed include white towels of any size, stainless steel food bowls, and hard rubber chew toys, similar to the Kong brand toys.
Calling All Poets, April 21st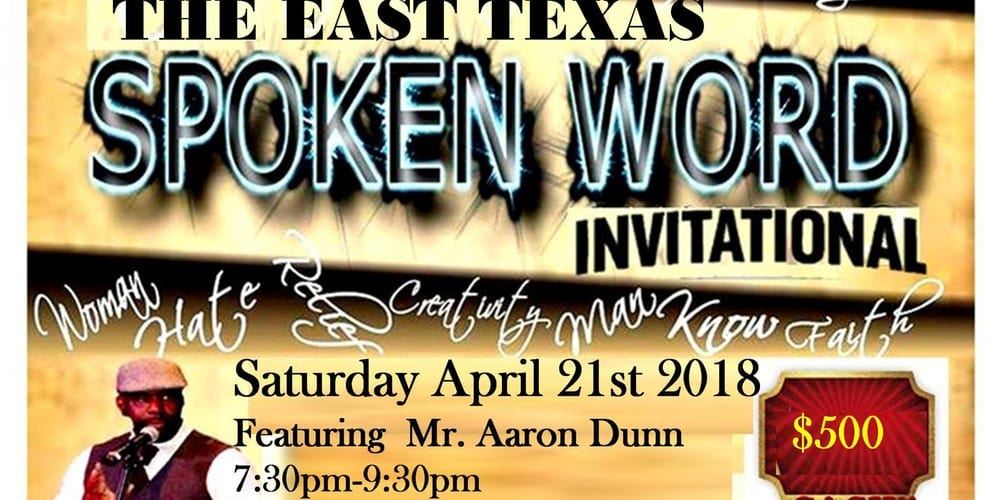 The East Texas Spoken Word Invitational Competition
The East Texas Spoken Word Invitational is an 'East Texas poets only' competition and will be held Saturday, April 21st, 7:30-9:30pm at El Guapo Records, 257 S. Broadway Ave., Downtown Tyler.
On this night, come celebrate International Poetry Month in a family-friendly space. At this collective community gathering, the featured poet will be Aaron Dunn, author of the new collection "Poetry For Your Sake." Aaron will be reciting works which will be available for purchase.
There will be 12 poets selected for his annual spoken word event. Prizes will be awarded. Poets can enter the competition for $10. There is free admission for any audience member.
Tickets are available at eventbrite.com > East Texas Spoken Word Invitational. To participate, you must have an eventbrite ticket.
Seating is limited. For more info call or text (972)704-5001 or go to mikeguinn.biz.
Horror & Paranormal Conference Held April 20th-21st
Horror & Paranormal Conference & Psychic Fair to be Held April 20th-21st
This year's annual Horror & Paranormal Conference & Psychic Fair is coming to town April 20th-21st, and it promises to be even bigger and better than ever.
Held at Staybridge Inn & Suites, 2759 McDonald Rd., in Tyler, you can experience everything from ghosts, to Bigfoot, to UFO's, to psychic readings – everything can be found at this hugely popular event.
New and returning guest speakers make this an event one to remember. Come satisfy your curiosity or add to your current knowledge. You will have the opportunity to meet the established stars, the up and coming stars, and of course, experience astounding psychic readings and galleries that will be going on.
April 20th kicks it all off with a VIP dinner with the stars. This event will also include some light ghost hunting plus a movie screening. Be sure to  experience the speakers and vendors all day Saturday, the 21st, and a psychic gallery that evening, followed by an all night ghost hunt at multiple locations. VIP ticket holders get early access with free coffee and donuts, front row seating, super stuffed goody bags, a special free tarot or rune reading by special guest Alexis Jones, access to a free movie of your choice Friday night at Hollywood Theaters, free dinner at Athena's Greek Restaurant on Friday night, and free admission to the psychic gallery on Saturday night. These tickets are very limited, so get yours early.
Guests include Scott Gruenwald, Trana Simmons, Marie Davis, Rosa Ramirez, Mike McCaskill, Jeff Hurley, Dr. Heidi Hoke, Ashton Rogers, and more.
Throughout the day there will be tarot readings, astrology readings, angelic guide connection sessions, psychic rune card readings, hypnotherapy demos, medium readings, mind clearing and energy balancing sessions, reiki healing, and photo ops.
The full itinerary as well as tickets are available at toursoftyler.com. Tickets are $15-$60.