Good JuJu Cookie Decorating Workshops
Come out and learn how to decorate cookies!  You will be guided on how to decorate themed-cookies using a special blend of Royal Glaze icing. These will be White-Almond and Vanilla-Brown Sugar cookies that you can take home to enjoy. The cost is $35 for adults (13 and up), $32 for seniors (55+) and $30 for kids (7 to 12). Pre-register by going to goodjujucookies.com/workshops, (903)574-9096 or email goodjujucookies@gmail.com. Workshops are:
March 13th (6:30-8pm) – Potpourri House, Tyler – "Peacocks"

March 20th (6:30-8pm) – Salt Kitchen at Kiepersol Winery Tasting Room, Bullard – "Fiesta"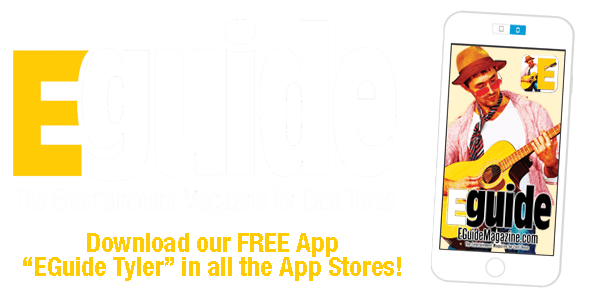 Festival of Fruit: 34th Annual Tomato Fest Saturday, June 9th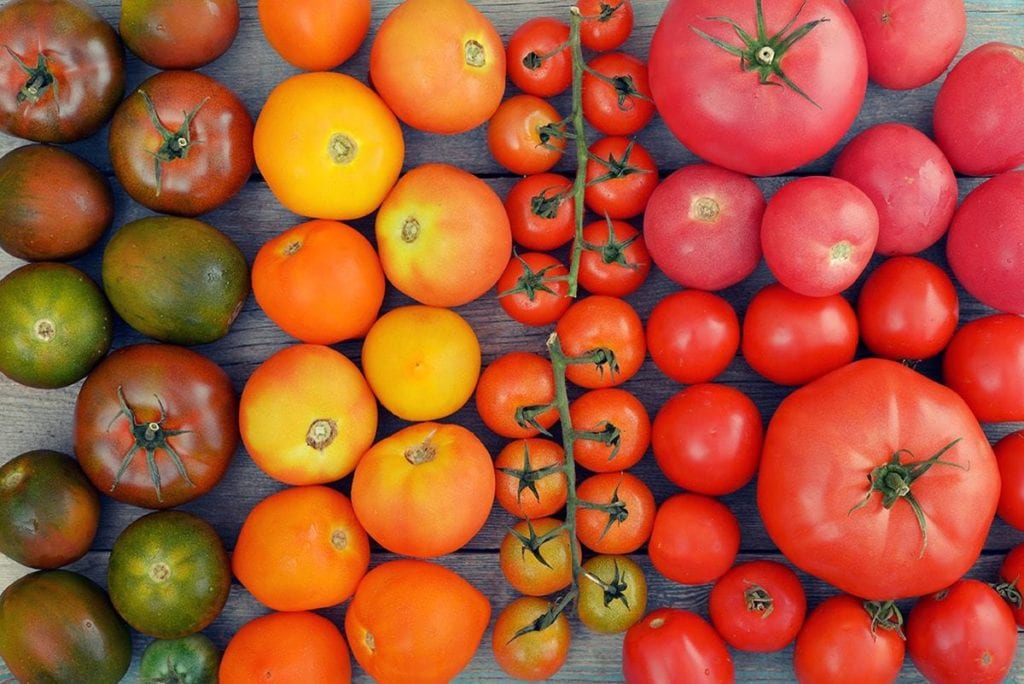 34th Annual Tomato Fest Saturday, June 9
th
Welcome to Jacksonville – home of the best tasting fruit – tomatoes!
Local farmers are busy getting ready for the upcoming 34th Annual Tomato Fest in Jacksonville, Texas by planting acres of the best tastin' tomatoes. Join the celebration Saturday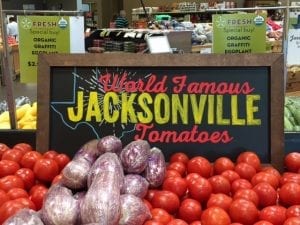 , June 9th in downtown Jacksonville for a BIG day of activities that will be happening all day long. Over 200+ vendors and all kinds of festival food, including the famous fried green tomatoes, Farmers Market, $500 Got Talent Contest, Car Show, Motorcycle Show, Tennis Tournament, Soccer Tournament, Softball Tournament, Entertainment, Kidz Zone, and so much more will cover 5 blocks downtown. Tomato events include Salsa Contest, Tomato Eating and Peeling Contest, Tomato Archery, Tomato Shoot, Best Home Grown Tomato Contest, Tomato Packing Contest and tour the Tomato Shed. Saturday evening, Chili's Street Dance will take place featuring Brian Chance Band and Lady Chazz and the Tramps. 
Activities kick off on Saturday, June 2nd with a 5k run sponsored by All Smiles. Monday, June 4th and Tuesday, June 5th is Family First Clinic's corporate challenge Dodgeball Tournament.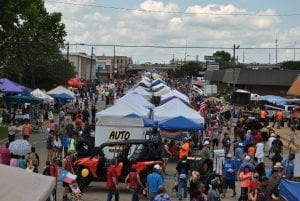 On Wednesday, June 6th, a Gospel Concert sponsored by Whataburger featuring, The Group, will perform at Central Baptist Church. New this year on Thursday, June 8th  is the Farm to Table dinner event that will take place at Castle on the Lake on beautiful Lake Jacksonville and will be catered by Rob Gowin, Sadler's Kitchen & Catering. A 4 Man Scramble takes place at the Cherokee Ranch Golf Club on Friday, June 8th. The final Tomato Fest week celebration ends at Lake Jacksonville with a Ski Show on Sunday, June 10th.
Taste for yourself the best tomatoes and fun festival packed with lots to do for everyone.  For additional information, contact Jacksonville Chamber of Commerce at (903)586-2217, or go to  JacksonvilleTexas.com/Tomato-Fest or Facebook.com/JacksonvilleChamber.
Easton Corbin Headlining 2018 Cattle Barons' Gala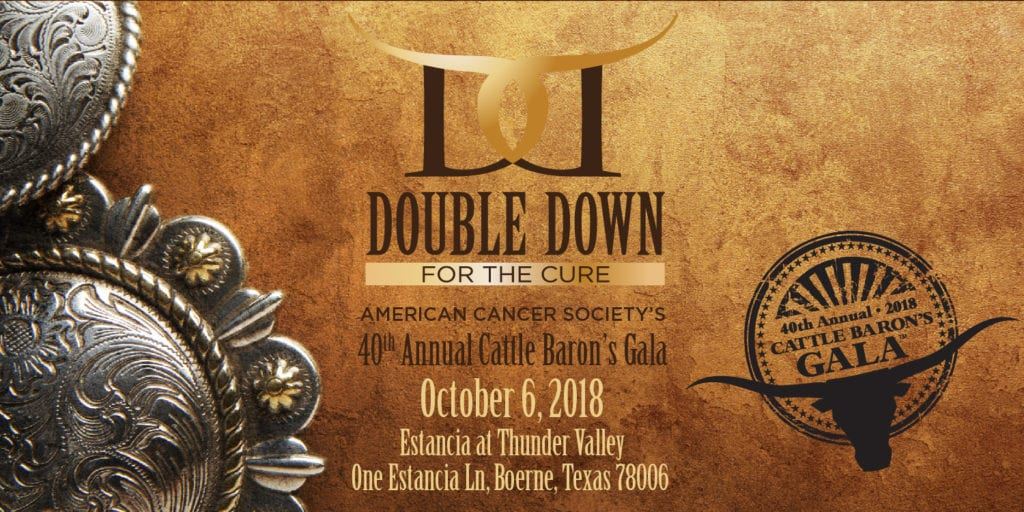 Southern Raised, Southern Strong:
Easton Corbin to Headline
The 2018 American Cancer Society's Tyler Cattle Barons' Gala will be held June 16th at Texas Rose Horse Park, 14078 TX-110, Tyler. Come out and two-step the night away at the "Southern Raised, Southern Strong" Gala that promises to be the highlight of summer!
Easton Corbin is 2018 Cattle Barons' Gala headline. With two No. 1 singles, multiple awards, and nominations, plus performances on some of the biggest stages in the world. Mercury Nashville's Easton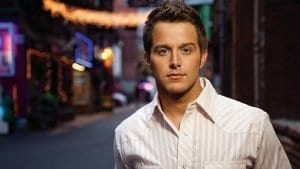 Corbin has made a lasting impression on the country music landscape and is lauded for his traditional country sound, authentic lyrics, and mastery of understatement. American Songwriter says, "Easton Corbin has one of those rare, glorious voices that was just made for singing country music." Guest performance is the Tyler Dudley Band.
There will be lots of food, drinks, silent auctions, vendors and tons of fun. Tickets for $100 will be  available for a drawing to win a 2018 Z71 Cattle Barons' Edition Crew Cab truck. This beautiful truck was donated by Hall Buick GMC. Tickets can be purchased at the American Cancer Society office, all Texas National Bank locations, Cozad Insurance Group, Susan Robinson Fine Jewelry, Citizens National Bank, and Hall Buick GMC. The drawing will be held at this year's Cattle Barons' Gala. The winner does not need to be present to win.
Tickets are $200 per person for general admission and $300 for Barons admission and can be purchased at tylercattlebaronsgala.org.
"Signs of Hope" has been a Cattle Barons' tradition for years. It's an expression of support from local businesses and individuals. This is a special way to honor a loved one by sponsoring a sign that will be uniquely displayed at the entrance of the Texas Rose Horse Park/Brunson Equestrian Center upon entering the 2018 Tyler Cattle Barons' Gala. Sponsors will have their names or company's name individually produced on these prominent signs. Sponsors can join the mission to save lives, celebrate lives, and lead the fight for a world without cancer by purchasing a "Signs Of Hope 2018" by contacting Charlotte Epperson, Signs of Hope Coordinator, at (903)724-3430, 2charlieepperson@gmail.com.
Cancer does not discriminate. For more than a 100 years, The American Cancer Society (ACS) has been] leading the fight to end cancer. With your support, the American Cancer Society has helped usher in an era where more people survive cancer than ever before. By translating research findings into action, ACS has seen a 20% decline in US cancer death rates since the early 1990's.
For more information about the Tyler Cattle Barons' Gala, volunteering at the event, becoming a sponsor, or donation of auction items, contact Cindy Brady at (903)597-1383 or cindy.brady@cancer.org.
July 4th: Freedom Fighters 5K Race and more races!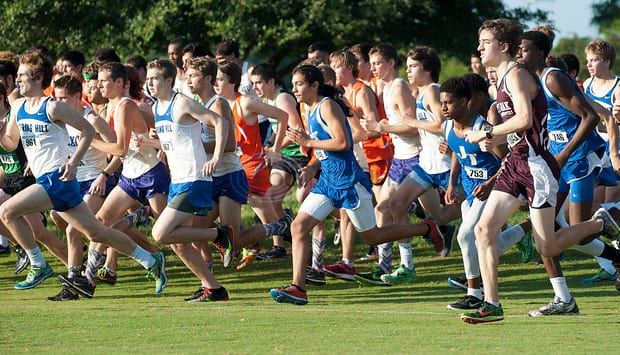 To be listed here is free! Send us info for your event go HERE.
To add a walk, run, or biking event, please send to, eguidemagazine@gmail.com. It is always free to list any event.
July 4th – Freedom Fighter 5K will be held at Bergfeld Park. Registration is currently open at secure.getmeregistered.com/get_information.php?event_id=128684.
September 22nd – Pineywoods Ultra – Run through deep East Texas pine forests on a scenic course underneath towering pines. This diverse, single track course, almost entirely underneath a canopy of 100-foot tall pine timber, will keep you captivated as you navigate rolling hills through rooty and pine needle conditioned trails. Enjoy a post race refreshing swim in the 64-acre spring-fed lake while you rest and recover. As home to the forest race in our eco series, you won't want to miss this unique chance to run with deer through the deep piney wood forests of Eastern Texas. This is a 5k, 10k, 25k, 50k, and 100k. Wind through deep green pine forests on rooty single track while chasing deer and other wildlife. Enjoy the dizzying and majestic pine canopy above as you are shaded on your adventure. Register at ultraexpeditions.com/thepineywoodsultra 
September 29th – ZERO Prostate Cancer Run/Walk features a 5K run/walk, 1 mile walk, Kids' Superhero Dash for Dad, and virtual Snooze for Dudes program. ZERO is proud to partner with Urology Tyler, PA to end prostate cancer. Stick around for the family-friendly post-race celebration. Run/walk participants will receive tech shirts, free food and prizes, and the opportunity to connect with others who are impacted by prostate cancer. To register, go to support.zerocancer.org.
October 13th – 2018 Corkscrew Half will be held at Kiepersol Winery, 3933 FM 344 in Bullard. Register by e-mailing itri365meredith@gmail.com.
November 10th – Salute to Service 5K
will be held in Whitehouse. More details to come.
December 2nd – 2018 Tyler Half Marathon & 5K – This event will give athletes a tour unlike any other through the Rose City of Tyler, Texas. The event will start and finish from TB Butler Fountain Square in the center of downtown Tyler, Texas. More information can be found at tylerhalf.events and be sure to follow The Tyler Half Marathon & 5K on facebook.com/events/1565352873583566/