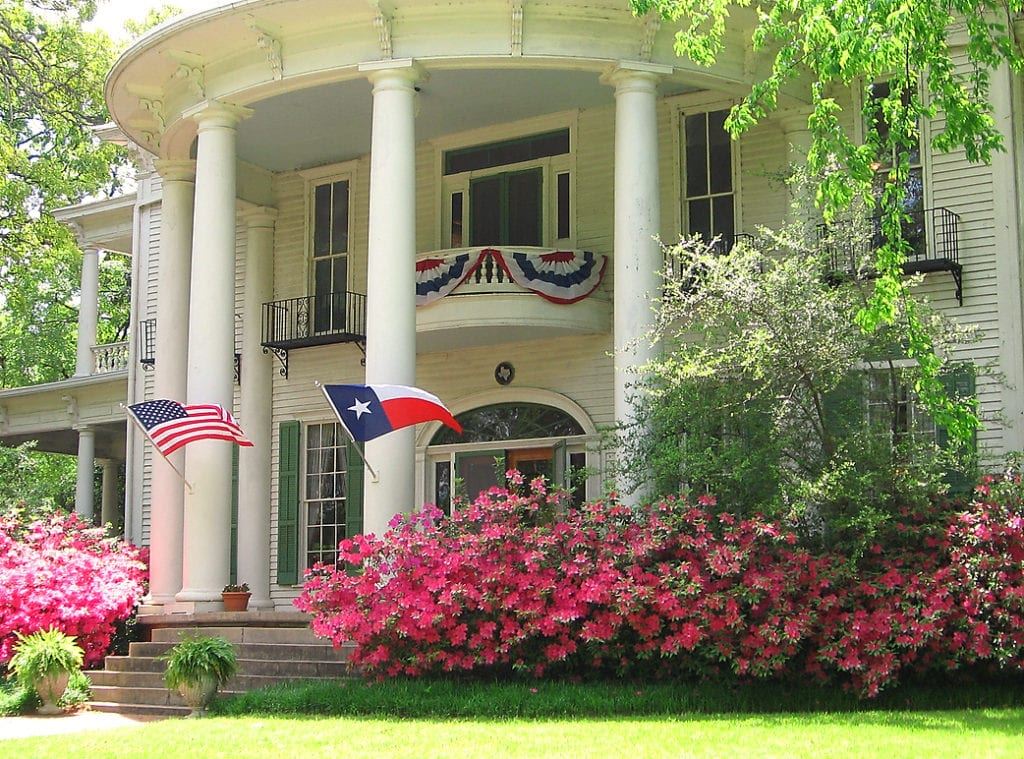 When Was The Last Time You Came In?
By Bobby Simmons
When I go to Tyler, I like to take my time getting around. It really is a beautiful city for those who take the time to look. One of my favorite routes takes me down Broadway from North Loop 323 all the way to the hustle and bustle of South Broadway's retail mecca. Along the way, one of the most noteworthy sites is the Goodman LeGrand House located at 624 N. Broadway, just south of Gentry Parkway, before you enter downtown. Remodeled in 1926 in the Classic Revival-style architecture, the projecting circular porticoes and massive 2-story columns make it an outstanding visual feast for passersby. While it's certainly an appealing view from the street, like all fine things in life, a closer look is required for a deeper enrichment, experience, and appreciation.
When I asked the museum's curator, Patricia Heaton, what she would like to let people know about the Goodman, she said "you know, I run into new people all the time and when I tell them where I work, they all tell me they've seen it. So I ask them, 'when was the last time you came in?' because this place has changed so much over the years with new artifacts, discoveries, and restoration projects most people don't really know what they're missing."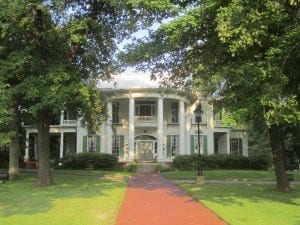 The word artifact caught my attention immediately. As it turns out, this old house is still revealing pieces that add detail to the story and allow visitors to experience the history of the place for themselves. The most recent find was an oscillating fan made in 1912 and though it's not a crystal skull, it's still pretty cool. This item, along with countless others, are now on display in the sprawling 5,000 foot home for your viewing pleasure. What's especially unique about the collection here at Bonnie Castle (a title bestowed on it by it's original owner) is that every single item is directly connected to the people that have lived here since it was built in 1859. There's a lot to be seen from the Civil War era, because the second owner, Tyler teacher F.N. Gary, allowed the house to be used by civilians and soldiers fleeing union advances after New Orleans was sacked in 1862.
Of course, it was after this in 1866, that Dr. Samuel Adams Goodman, a physician, moved from South Carolina to purchase the home from Mr. Gary. The following year in 1867, Goodman's son, Dr. William Jeffries Goodman, a local doctor and Civil War Major and Chief Surgeon, bought the house from his father and moved in with his new bride, Mary Priscilla Gaston. Their oldest child, Sallie Gertrude Goodman, married James H. LeGrand in October 1893. She and her husband lived there throughout their lives. When Sallie Goodman passed away in 1939, she bequeathed the entire Goodman-LeGrand estate to the City of Tyler. Her instructions were that the home was to be maintained as an historic site and kept open to the public as a museum. Much of what we currently know about the home and its past residents comes from journals kept by Sallie that were also included in the estate. Her diaries recount tales about guests who stayed in the house to escape the dangers of the Civil War, stories of the numerous family trips, and where a lot of the furnishings and artifacts originally came from. The journals also describe several elegant social galas that took place in the home, supper parties and receptions held for Texas state politicians. If you're looking for good stories, the history of the Goodman offers an ample supply.
As it turns out, Sallie Goodman's uncle was William Henry Gaston, a founder of the city of Dallas and one of Dallas' first millionaires. Gaston served as a Captain in the Confederate Army, leading a regiment on battles in Virginia. He was later moved back to Texas to recruit for the regiment and following that was made a purchasing agent until 1865, at which time he was discharged. Gaston is known as one of the most influential people in the development of Dallas, having founded the first permanent bank and donating 80 acres for the Texas State Fair Grounds. Apparently he came to Dallas with 20,000 worth of gold in hand, the origins of which is somewhat of a mystery. This new discovery just goes to show how individual histories can converge in a single place and weave a tapestry of intrigue to be unraveled by posterity and thankfully, the Goodman is not finished with that tapestry just yet and looks to add a new thread to the story in 2014.
The gorgeous Goodman is available for private use such as weddings and private parties.
Additionally, it provides the space for the flower market that's held on the lush nine acre estate every year in the spring. The flower market has come to be one of Tyler's favorite annual events, and this year it's going to be even better. The 2014 event has been officially renamed and revamped. Now named "Rose City Artisan's and Flower Market," it will expand on the existing tradition. Heaton was really excited about the possibilities of this event moving forward.
The Flower Market concept has been expanded to an open-air market where various artisans and vendors can sell everything from garden decor, hand-made items like jewelry, home-baked and specialty food items, to bedding plants, herbs, bulbs, produce, wine, and more.
There will also be plenty of live entertainment and concessions.
The two day event will be held Friday and Saturday March 21st and 22nd from 10am to 4pm and is open and free to the public. This event kicks off the first weekend of the Azalea & Spring Flower Trails. This is bound to be only the first of many memorable years.
If you're an artisan or vendor and would like to showcase your trade, you can get more information at www.goodmanmuseum.com or contact (903) 531-1286.
While this event is sure to be great fun, the Goodman also hosts a "Fine Art" event later in the spring. This event will have a more narrow focus, oriented toward arts such as oil on canvas and sculpture, rather than than assorted crafts.
If you're looking for a unique piece of American history or if you're interested in becoming part of the unfolding story of Tyler, the Goodman LeGrand house has much to offer. If you've never visited, then don't pass up the chance to see what you've been missing. And to those of you who haven't visited in a long time, don't neglect the opportunity to revisit an old story, because sometimes, most of the time, there's more to the story than you see on the first read.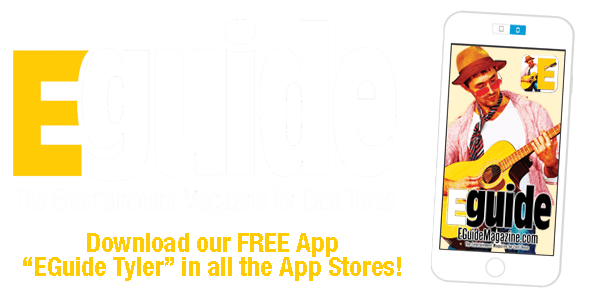 Calling All Poets, April 21st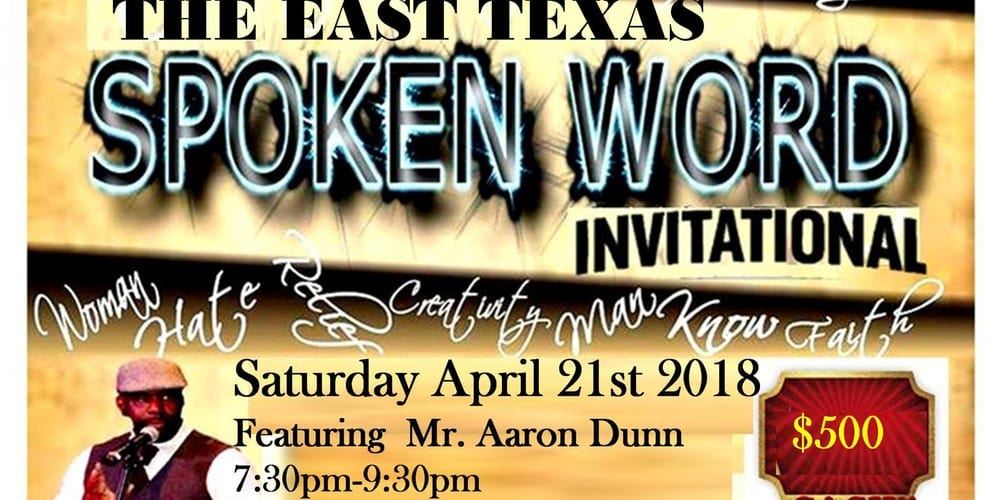 The East Texas Spoken Word Invitational Competition
The East Texas Spoken Word Invitational is an 'East Texas poets only' competition and will be held Saturday, April 21st, 7:30-9:30pm at El Guapo Records, 257 S. Broadway Ave., Downtown Tyler.
On this night, come celebrate International Poetry Month in a family-friendly space. At this collective community gathering, the featured poet will be Aaron Dunn, author of the new collection "Poetry For Your Sake." Aaron will be reciting works which will be available for purchase.
There will be 12 poets selected for his annual spoken word event. Prizes will be awarded. Poets can enter the competition for $10. There is free admission for any audience member.
Tickets are available at eventbrite.com > East Texas Spoken Word Invitational. To participate, you must have an eventbrite ticket.
Seating is limited. For more info call or text (972)704-5001 or go to mikeguinn.biz.
Liberty Hall: Bill Anderson in Concert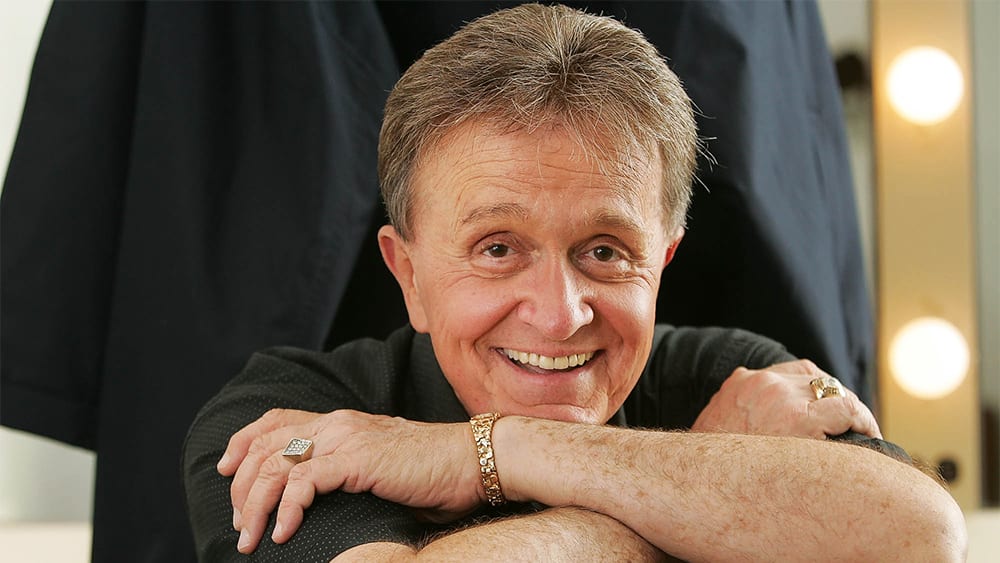 Country Music Hall of Famer Bill Anderson in concert this weekend!
---
Liberty Hall is hosting a variety of upcoming events. Liberty has something for all ages! Liberty Hall is located at 103 E. Erwin St., Tyler. Tickets are available online at libertytyler.com.
April 20th (7pm) – Bill Anderson in Concert – Country Music Hall of Famer, Bill Anderson, has been a member of the Grand Ole Opry sine 1961. One of the most popular, most enduring entertainers of our time, he's known, in fact as "Whispering Bill," a nickname hung on him years ago as a result of his breathy voice and his warm, soft approach to singing a country song. For tickets call (866)710-8942. Tickets start at $40.
April 21st (8pm) – Mouse & The Traps – After more than 50 years together, Mouse & the Traps continue to be one of the best examples of "Texas Rock & Roll." Formed in Tyler, Texas in 1965, Mouse, Nardo, Dave & Larry continue to give the public just what they want – great rock and roll. Whether you remember "Public Execution," "Hit the Bricks," or not, Mouse & The Traps has something for everyone. Tickets are $20-$25.
May 10th (7pm) – Twitty & Lynn: Grandchildren of Conway & Loretta in Concert – Tayla Lynn grew up in the heart of Tennessee and started singing with her grandmother at an early age. Tre Twitty, the grandson of the late Conway Twitty, is a remarkable young talent and will perform as well. For tickets call (866)710-8942. Tickets start at $30.
June 27th (7pm) – Country Music Hall of Famer Connie Smith – In 1964, Connie Smith recorded the Bill Anderson-written "Once a Day." Issued as her first single, it spent eight weeks at #1. She also cut darkly personal songs, including "Ribbon of Darkness" and "The Last Letter." For tickets call (866)710-8942. Tickets start at $40.
July 20th (7pm) – "Sail On: The Beach Boys Tribute" is a show based out of Nashville, TN, that focuses on performing songs by America's Band, The Beach Boys, to sheer perfection. The show includes over 30 well-known hits. Members of Sail On have performed with Brian Wilson's band, The Zombies, Earth Wind and Fire, Cheap Trick, Mark Lindsay. Tickets are $20.
August 11th (8pm) – Sgt. Pepper's Lonely Bluegrass Band will visit Liberty once again! They are a modern bluegrass band that plays and sings the songs of The Beatles. Performing some of the very best music composed by Paul McCartney, John Lennon and George Harrison, beloved songs are presented with instruments you normally wouldn't expect to hear. Tickets are $20.
August 16th (7pm) – The Bellamy Brothers – Best-known for the easy rolling, '70s Southern soft rock classic "Let Your Love Flow," the Bellamy Brothers are the most successful duo in country music history, consistently climbing into the upper reaches of the Billboard country charts during the '80s, including "Redneck Girl," "If I Said You Had A Beautiful Body, Would You Hold It Against Me," '"You Ain't Just Whistlin' Dixie," and "Dancin' Cowboys." For tickets call (866)710-8942. Tickets start at $40.
Horror & Paranormal Conference Held April 20th-21st
Horror & Paranormal Conference & Psychic Fair to be Held April 20th-21st
This year's annual Horror & Paranormal Conference & Psychic Fair is coming to town April 20th-21st, and it promises to be even bigger and better than ever.
Held at Staybridge Inn & Suites, 2759 McDonald Rd., in Tyler, you can experience everything from ghosts, to Bigfoot, to UFO's, to psychic readings – everything can be found at this hugely popular event.
New and returning guest speakers make this an event one to remember. Come satisfy your curiosity or add to your current knowledge. You will have the opportunity to meet the established stars, the up and coming stars, and of course, experience astounding psychic readings and galleries that will be going on.
April 20th kicks it all off with a VIP dinner with the stars. This event will also include some light ghost hunting plus a movie screening. Be sure to  experience the speakers and vendors all day Saturday, the 21st, and a psychic gallery that evening, followed by an all night ghost hunt at multiple locations. VIP ticket holders get early access with free coffee and donuts, front row seating, super stuffed goody bags, a special free tarot or rune reading by special guest Alexis Jones, access to a free movie of your choice Friday night at Hollywood Theaters, free dinner at Athena's Greek Restaurant on Friday night, and free admission to the psychic gallery on Saturday night. These tickets are very limited, so get yours early.
Guests include Scott Gruenwald, Trana Simmons, Marie Davis, Rosa Ramirez, Mike McCaskill, Jeff Hurley, Dr. Heidi Hoke, Ashton Rogers, and more.
Throughout the day there will be tarot readings, astrology readings, angelic guide connection sessions, psychic rune card readings, hypnotherapy demos, medium readings, mind clearing and energy balancing sessions, reiki healing, and photo ops.
The full itinerary as well as tickets are available at toursoftyler.com. Tickets are $15-$60.