#HurricaneHarvey – How to Help & Make a Difference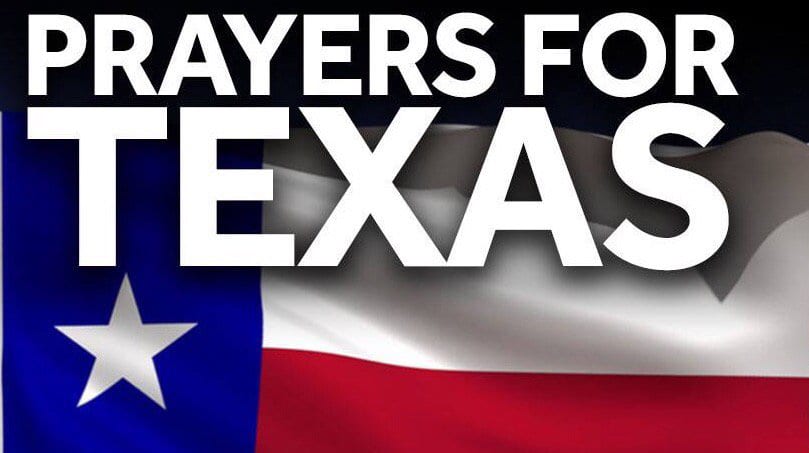 #neighborshelpingneighbors #proudtobeatexan #GalvestonStrong #mygalveston
#harvey #HurricaneHarvey #Donate #lendahelpinghand #letsgo #texasstrong
Tyler Prepares for More Evacuees 
You can make a financial donation to support Harvey relief efforts through The Salvation Army, American Red Cross, or the National Voluntary Organizations Active in Disaster (NVOAD). For information on how to donate your time or money through a variety of ways, click here for more information.
Check www.drivetexas.org for road closures.
Get the latest at www.hurricanes.gov
People can also register to assist with rescues and see immediate rescue needs by clicking on this link.
Individuals or families who would like to foster a pet displaced by the storms should contact Wendy's Misfit Animal Rescue.
You can also make a financial donation to support Harvey relief efforts through The Salvation Army, American Red Cross, or the National Voluntary Organizations Active in Disaster (NVOAD). For information on how to donate your time or money through a variety of ways, click here for more information.
If you are an evacuee or would like to help with the efforts find more info here: https://www.cityoftyler.org/Departments/Communications/HurricaneHarveyReliefInformation.aspx
There are more than 650 Harvey evacuees currently staying in Tyler and more are expected to come this week.
In preparation, officials from Visit Tyler, the City of Tyler, and the Tyler Lodging Association met today to further plan for the influx of people expected in this area.
"Most of the evacuees I have met just want to go home," said Cheryl Sartain, General Manager of Residence Inn Tyler. "We are trying any way we can to make their stay here more comfortable until they are able to get back to their homes."
There is hotel availability at almost all of the hotels this week, and properties that don't usually allow pets, will allow evacuees to check in with their pets. Also, all local and state hotel/motel taxes are being waived for evacuees.
In addition, evacuees will be able to get a list from the front desk at their hotel of discounted and free activities, services, entertainment, and meals that will be offered in the area.
"Our hearts go out to all of the victims of the hurricane," said Shari Lee, General Manager of Visit Tyler. "We want to make sure that we are taking good care of the people who have come to Tyler to find safe haven."
If you are a Tyler business that would like to offer free or discounted services to evacuees in Tyler, contact Shari Lee at slee@tylertexas.com or call (903)592-1661.
Ways to Help:
Please check back, this page will be updated often. To add an event, go HERE.
East Texans are coming together and doing their part to help those affected by Tropical Storm Harvey. If you'd like to make a difference, here's how you can help.
Smith County:
To add an event, go HERE.
CHRISTUS Trinity Mother Frances Health System and Carter BloodCare are hosting a Blood Drive
 Tuesday, August 29, From Noon until 6 pm in Haddad Hall at CHRISTUS Mother Frances Hospital in Tyler.
Carter BloodCare is the blood center that is coordinating blood delivery efforts to Houston and all areas impacted by Hurricane Harvey. There is also an increase in blood needs at North Texas hospitals due to patients being moved into our area for care.
Health System Associates, Medical Staff and members of the public are encouraged to attend and donate as they are able.
East Texas Food Bank in Tyler
The East Texas Food Bank is accepting monetary, food and cleaning material donations to provide provisions for those who have been affected by the storm and are seeking help at our partner agencies.
Food items such as pop-top meat/fish, powdered milk, cereal, canned fruits and peanut butter/jelly will be accepted at our distribution center in Tyler.
Cleaning supplies such as bleach and paper towels will also be accepted.
Monetary donations can be made to the East Texas Food Bank or to other affected food banks in Texas here.
Volunteers are also needed and welcomed.  Volunteer Center hours for this week have been extended.
Marvin United Methodist Church
Assembling 100 UMCOR flood buckets. You can fund a bucket for $50.
Checks made payable to Marvin Methodist.
You can also give on the app or website and note "flood bucket" or "hurricane."
Buckets will be assembled at 6 p.m. on Tuesday, Sept. 5, in Pirtle Hall. Volunteers are welcome.

Camping World
accepting donations for victims of Harvey.
currently accepting clothes, diapers, nonperishables, monetary donations, etc.
Smith County and City of Tyler
To donate, visit this website. The link also has information on tips to avoiding fraudulent charitable contribution schemes.
Holiday Inn Express and Suites in Tyler
has teamed up with the Trusted World to collect donations for the people affected by Harvey
located at 2421 ESE Loop 323
accepting donations until September 4
Items requested are used clothing, toiletries, hygiene products and non-perishable foods.
Texas East Gymnastics
1937 Deerbrook Dr. Tyler
Currently taking donations at the front desk
All proceeds will go to the American Red Cross in Tyler
Colonial Hills Baptist Church
Beginning at noon on Wednesday, donations of specific goods will be accepted by Colonial Hills Baptist Church. This is limited to children's workbooks, crayons, diapers and non-perishable snacks, toiletries and hygiene products. These items will be distributed to evacuees at this location, 7330 S. Broadway Ave. For more information, contact Colonial Hills Baptist Church at (903) 561-9995.
First National Bank of Hughes Springs in Troup, Brookshire's and The Troup Rotary Club
Combining efforts to solicit non-monetary supplies to aid Hurricane Harvey victims.
Donations can be dropped at the First National Bank, 101 S. Railroad Street, in Troup. or in the container at Troup's Brookshire's.
9-4 p.m. through Friday
Items needed include nonperishable food, cleaning supplies, bottled water, clothing/shoes, diapers and wipes, hand sanitizer, hygiene items, pet food, blankets, and pillows.
Luxe Medical Spa
Wednesday, Aug. 30, beginning at 8 a.m.
5100 Old Bullard Road, Tyler.
Collecting items to assist victims of Harvey
Items needed include diapers, diaper cream, baby wipes, shoes, flip flops, personal hygiene items, items for children of all ages including books, puzzles, coloring books, crayons, etc.
Trailer will be located on the Brookshire's side of the parking lot.
Cavender's
Donations being accepted at Cavender's Tyler 2025 WSW Loop 323
Donation hours: 9 a.m.- 8 p.m. Wednesday-Saturday, Sunday 12-5.
Items needed include: diapers, pack-n-play, socks, bottled water, canned goods, children's clothes, pillows, blankets, and bedding.
Republic Icehouse
Donations being accepted at Republic Icehouse, 3807 University Dr.
Hours: 11am-12 midnight Sunday-Friday, 11am-1am Saturday
Mattress Firm
Donations are being accepted at any Mattress firm location. Check your local store for times.
Mattress Firm is donating $1 million in products
August 30th-September 5th a portion of all proceeds from any location in the United States will go to help relief efforts
Cole Cellular
Donations being accepted at their store at 6724 S Broadway Ave (across from Walmart)
Donation hours: Monday-Friday 9 a.m.- 6 p.m., Saturday 10 a.m.-2 p.m., Sunday 9 a.m.-2 p.m.
Accepting cases of 16oz water
Flint Baptist Church
Taking donations until Saturday: cleaning supplies, shovels, buckets, boxes, packing tape, bleach, bottled water, sponges, mops, gloves, heavy duty trash bags, insect repellent, air freshener, brushes, liquid soap, razor knives, pry bars, crow bars, hammers, sheetrock saws, work gloves (a lot), heavy duty drum liners, construction debris bags, paper towels, toiletries, and paper goods.
Colonial Hills Baptist Church
Taking donations: toiletries, non-perishable foods, diapers (adult and child), coloring books/crayons, dog food (10lbs or less), and stainless steel dog bowls.

Gregg County: 
Longview Dream Center and J-Star Ministries
The Longview Dream Center and J-Star Ministries are partnering together to collect items for the Houston Flood victims. They are accepting water/Gatorade, snacks, diapers, gloves, baby formula, personal hygiene items, trash bags, bleach, wipes, toilet paper/paper towels, canned goods.
Items can be dropped between 9 and 4 p.m. Monday-Friday.
Longview Dream Center is located at 803 Gilmer Road, Longview.
For questions contact 903-424-1757 or 903-746-9946
Lobo Cheer
Lobo Cheer is setting up a donation station for Hurricane Harvey Relief. The drop off location will be at the sophomore parking lot at Longview High School.
 Tables will be set up Monday night at 5:30. All items can be dropped off there.
Asking for shoebox size care packages with bathroom necessities or anything that you feel would be needed in an emergency situation.
This will be delivered to the American Red Cross which will be delivered by Lobo cheer.
The Harvester Center Church
Items to be dropped off at Teddy Ott Allstate by 5 p.m. Monday
Donations will be taken to Houston tomorrow
Currently collecting Gatorade, Powerade, snacks, hygiene items, baby wipes, baby diapers, large trash bags, flashlights, batteries.
not accepting clothing
St. Matthew's Catholic Church
Beginning Tuesday at 8 a.m. through Thursday Representative Jay Dean will be collecting donated items at the John Paul II Family Center
2904 Arrow Lane in Longview
Rep Dean organized the local collection drive in Gregg County.
Volunteers are needed to receive and sort collected items.
Collecting bottled water, toiletries, towels, bedding, blankets, storage tubs and totes, clothing (socks and undergarments), trash bags, hand sanitizer, box fans, paper towels, plastic ware, feminine hygiene products, canned goods and non-perishable food items, and diapers.
If you are unable to donate goods, consider making a financial donation using the following link. All proceeds will go directly to the purchase of items requested by the shelters housing the victims of the hurricane. https://www.gofundme.com/etx-harvey-collection-drive
 Are you free to help? Please email Jay at jaydeantx@gmail.com with your name, phone number, and availability. You can also call Sharon Williamson at 903-238-8452.

Elderville-Lakeport VFD
Items can be dropped off at the Fire Station at 8875 FM 2011E, Longview, TX 75603
Excel Pre-Owned SuperCenter
4288 Highway 259, North Longview, 75605
accepting donations of bottled water, nonperishable food items, blankets, sheets, toiletries, etc.
52 trucks are being packed up. Volunteers are leaving Friday at 6 p.m.
For questions call 903-663-9737
Henderson County:
Athens First Presbyterian Church will begin accepting donations for hurricane relief efforts starting  Monday, from 8:30am-5:30 pm in the fellowship hall. Monetary donations and gift cards are also welcomed. 100% of all donations will go towards the Coastal Bend relief efforts in conjunction with first responders. Volunteers are also needed to accept donations. Just stop by the church to volunteer all week.
Donations include bottled water, easy-open nonperishable food, tarps, trash bags & clean up supplies, etc. no clothing at this time.
Anderson County:
Puppy Cuts grooming is currently accepting donations for bottled water, dog and cat food, personal hygiene products and anything else that can help those affected by Harvey. They're also currently offering spots for rescued animals. The place to donate is 1100 West Spring St. in Palestine. 903- 221-4141
Harrison County:
Shields Insurance
2010 E. End Blvd N. Marshall, TX
Accepting donations through Wednesday from 9-6 p.m.
Accepting water, non perishable food items, baby wipes and diapers, hygiene items, towels, and blankets.
Nacogdoches County:
Donations can be dropped off at The Precious Cycle store located at 2512 South Street. Donations will be given to the Red Cross for Harvey victims.