Heart of Art in Downtown Tyler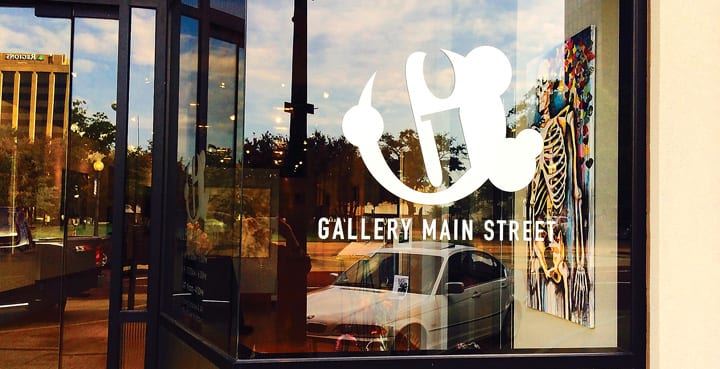 Written and Photographed By Barbara King
There's a lot going on in downtown Tyler these days, especially in the arts community. Gallery Main Street is part of the exciting revitalization of downtown that showcases the talented and creativity of local artists.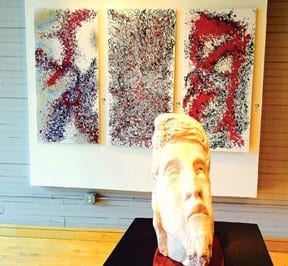 The gallery, on the downtown square at 110 West Erwin is operated by the City of Tyler and is the cornerstone of the downtown business, arts and culture district. The renovated space, which opened in August 2009, is home to specialized, juried fine art exhibits featuring mainly local artists.
Exhibitions of original works rotate approximately every eight weeks, so the pieces and themes are ever changing. The current exhibition, "Movements of the Mind" runs through November 3rd and is free of charge for the public to view. This diverse exhibit is comprised of thirty unique pieces, representing seventeen individual artists. Some of the works include collage, multi-media and even a carved alabaster sculpture, entitled "Philosopher." Featured titles also include "Into the "Deep," "Snazzy," "Transcendence of Memory" and "Survival of the Meek."
The Gallery is extending a very special invitation to Veterans who are also artists to take part in the next exhibit, entitled "Against All Odds." This exhibit will have its kickoff public reception, Saturday November 8th in conjunction with a Veteran's Day commemorative ceremony on the square.
Beverly Abell, Main Street Department Leader, says the "juried selection process levels the playing field for artists, with every exhibition featuring a variety of different mediums." Every entry is judged anonymously by a panel of accomplished artists and art instructors who choose final pieces for display. "This ensures each exhibit is as inclusive as possible," explains Abell. "This also makes for an exciting mix of talent. You could conceivably view a piece of art submitted by a novice next to an established artist who has sold numerous pieces." Each artist can submit up to three pieces digitally, with a standard entry fee of $20.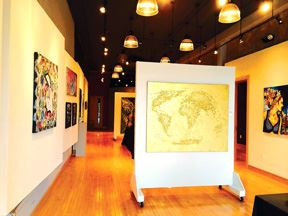 Top scoring pieces are selected for exhibition, with the highest scoring winning Best of Show. Approximately 30-40% of the entered pieces are chosen to be part of an exhibit. Artwork is priced by the artist and available for purchase at the exhibit, with the artist receiving 80% of the sale and 20% going back to the Gallery. Artists interested in entering pieces can find prospectus rules on the website at www.downtowntylerarts.com.
"Most people don't realize that even though the Gallery is operated by the City of Tyler, we raise the majority of the operating budget," explains Abell. Every piece that is purchased at an exhibit helps to support and promote our local arts community."
Every new exhibit is an event, with an opening night reception featuring live music, food and an opportunity to meet the artists. "The evening reflects the growth of the art scene in Tyler, and attracts a very eclectic group of folks that embrace creativity and expression," says Abell.
The Gallery is also home to the very successful 6×6@110 exhibit, featuring small canvases full of color and motion that line the walls of the gallery. The Tyler community embraced the idea, and garnered the Gallery the prestigious Texas Downtown Association's Best Promotional Event award. The mini canvases are distributed to local artists who return their works back to the gallery for sale to patrons at $20 each. This fun and creative exhibit will return to the Gallery in 2015, beginning June 6th.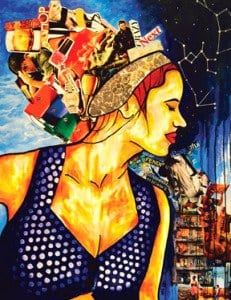 Driving around downtown you might spot some unusual sculptures, part of the OPAL project (Outdoor Public Art on Loan). Five pieces were selected for display for a year, chosen by artists, architects and landscape architects. The pieces were chosen for their artistic excellence as well as their compatibility with the landscape and architecture of the downtown area. These unusual pieces can be seen at locations including the Tyler Public Library and the T.B. Butler Plaza.
True art lovers can even rent the space for special events. The Gallery has hosted corporate meetings, parties, and even weddings. It is a perfect space for small to medium sized receptions and ceremonies for those looking for a truly unique venue. The space includes a conference room, kitchen and the actual gallery.
Gallery Main Street is free to the public and operating hours are Monday –Wednesday 10am-5pm, Thursday and Friday 10am-6pm, and Saturday 12-4pm. If those times don't fit your schedule Abell says "call us at the Gallery at (903)593-6905 and we will open by appointment."
To find out more about upcoming exhibits and special workshops go to downtowntylerarts.com, on Facebook at Heart O. Tyler and Twitter and Instagram at downtowntyler.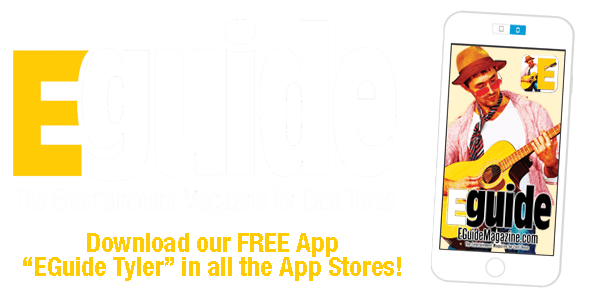 Tyler Museum of Art Creativity Camps Begin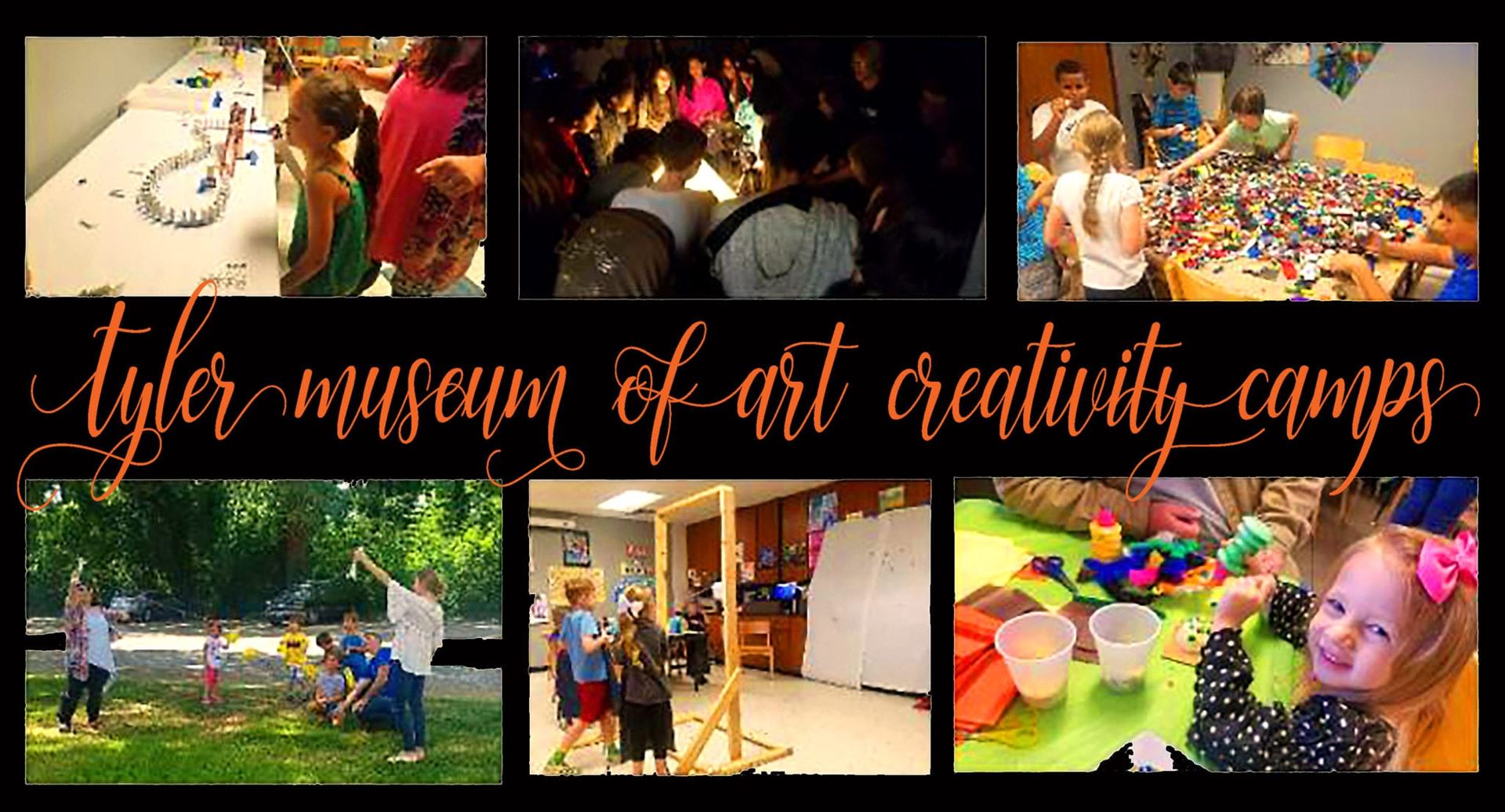 Tyler Museum of Art Creativity Camps 2018
9:00 a.m.-4:00 p.m. M-F * Ages 6-12 * $40 per day/$175 per week
TMA World Tour 2018      June 25-29
We'll expand the visual arts to include music and performance. In addition to our visual art activities, our young artists will make musical instruments, learn a song, and play a mini-concert at the end of the week.
Upside-down and Backward      July 9-13
Everything looks different from a fresh perspective. Drawing underwater, painting with spaghetti, there's no telling what will happen when we change the way we make art. This camp is all about real creativity, and our young artists will help us brainstorm up new, exciting projects all week long.
Beachcombers' Paradise     July 16-20
Love the seashore but hate sunburns and foot-scorching sand? Come explore marine environments through art! Biology, art and fun merge into one great experience as we learn about the weird, wonderful world of sea life and environments, and express our new knowledge through art.
5 Days Away from Rose City   July 23-27
Some of the country's greatest artists call the Lone Star State home. We will explore the geographical regions of Texas and the artists who gain inspiration in them, ending up right here in East Texas.
6×6@110 Continues at Gallery Main Street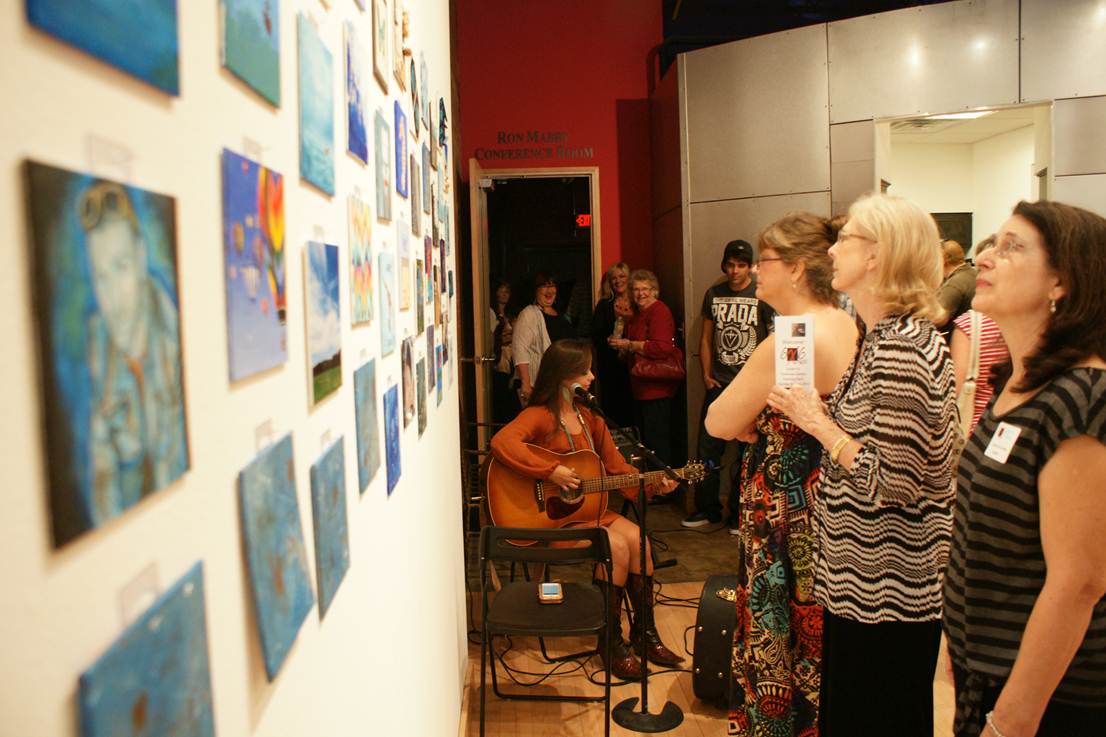 Skip the line, purchase tickets in advance HERE.
Purchase VIP tickets HERE.
The annual 6×6@110 is an art fundraising project to benefit Gallery Main Street in Downtown Tyler, Texas. The gallery is a City of Tyler facility operated with the cooperation of the Downtown Tyler Arts Coalition, an all-volunteer group of artists who schedule and jury fine arts exhibits and organize projects. All of the net proceeds of 6×6@110 will go to support those activities.
The annual 6×6@110 fundraising project will be held June 6th at 6pm. Each piece will be sold for $20, with all proceeds going to help fund the City of Tyler Main Street Department, which operates Gallery Main Street.
The name "6×6@110" reflects the fact that all artwork sold in the show will be 6"x6", and will be shown at Gallery Main Street at 110 W. Erwin, Downtown Tyler.
For more info on this project go to downtowntylerarts.com, call (903)593-6905, or follow the Downtown Tyler Facebook Page.
The 2017 6×6@110 featured over 1000 works by hundreds of participants. The project earned the distinction of receiving the Best Promotional Event award from the Texas Downtown Association.
First Solo Show Opening
Help celebrate the opening of Gallery Main Street's first fine art solo artist exhibit on Saturday, May 12th, 5:30-8pm. This free event will feature the opportunity to meet the artist and be among the first to see and purchase pieces from the exhibit. The exhibit will run through June 4th.
The jury will select the top three groups of submittals and then additional information and show descriptions will be submitted. The jury will review all additional information and will announce the solo artist on April 28th.
Other Upcoming Exhibits
Remaining shows this year are:
Solo Show #1 – Opening May 12th

"6x6x10" – Deadline June 1st, opening June 6th

Solo Show #2 – Deadline June 17th, opening July 14th

"Assemblies" – Deadline July 29th, opening August 11th

"Alternate Perspective" – Deadline September 30th, opening October 13th

Holiday Market – Deadline November 25th, opening December 8th
You can enter your art at DowntownTylerArts.com. For more info call (903)593-6905 or go to DowntownTylerArts.com.
Gallery Main Street features a new exhibit of original art approximately every eight weeks. Each exhibit opens with a Saturday evening reception that features music, an opportunity to meet the artists, refreshments, and more. The Opening Receptions are free and open to the public.
Art Events Warming Up For Summer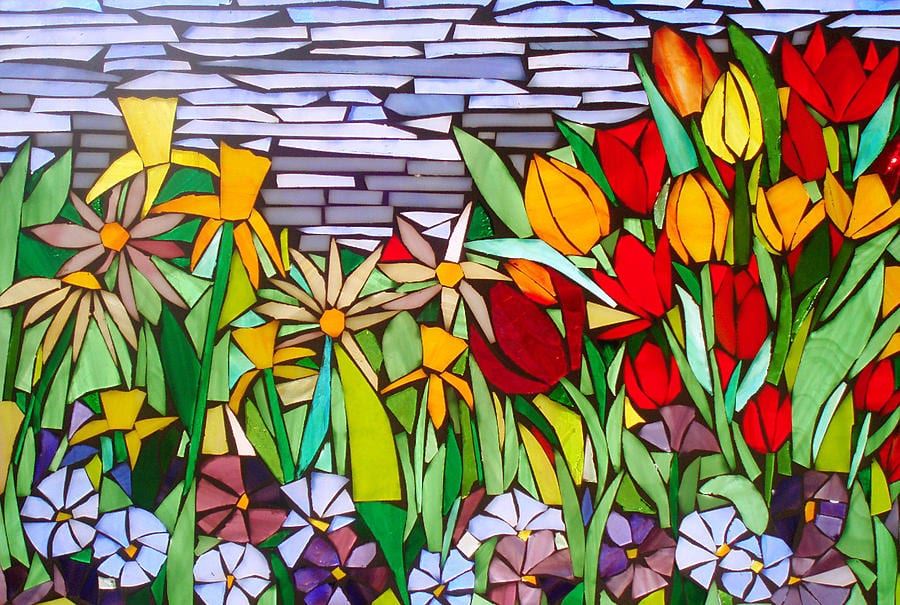 Events & Classes
June 16th (11am-11:30pm) June 17th (11am-4pm) – Junebug Art and Music Festival –
Calling all artists! Junebug is an annual community Art and Music festival with an afternoon farmers market. This event encompasses art in its many forms. There will be teachers of weaving and soap making, along with hands on pottery wheel demonstrations. Attendees' senses will be engulfed by the sights, sound, smell, and feel of all that is to be offered at this very unique art event in a very quaint little artsy community. The show will offer up a stage filled with eclectic musicians, bands, and songwriters. Saturday there will be a community Farmers Market where locals can sell their organic and/or locally sourced products. Vendor and artist applications are available at theforgebenwheeler.com. The family-friendly festival, which is located in the tiny art enclave of Ben Wheeler,TX, highlights the work of artists, musicians, and artisans from the Lone Star state. Headquartered on the three-acre park-like property surrounding the FORGE (a local restaurant, bar, and music venue), the festival will give attendees an opportunity to witness the creative process through "live art" displays as well as the chance to actively join in the process. For more information email
junebugsummerfair@gmail.com
.
June 22nd (7-9pm) – Paperbark Studio Pop Up
will be held at Strada Caffe, 302 E. Front St., Tyler. Come join us for a pop-up art show featuring
Paperbark Studio
as well as craft beer, wine, and small plates, espresso bar and pastry case. Come enjoy a wonderful summer evening of local art!
June 26th (6-8pm) – Kids Canvas Paint Party –
Tyler Parks and Recreation is hosting a Kids Paint Party at the Glass Recreation Center for children ages 7-12 years old. For more information, please visit
TylerParksandRec.com
.