Honest Music From A Drifting Outlaw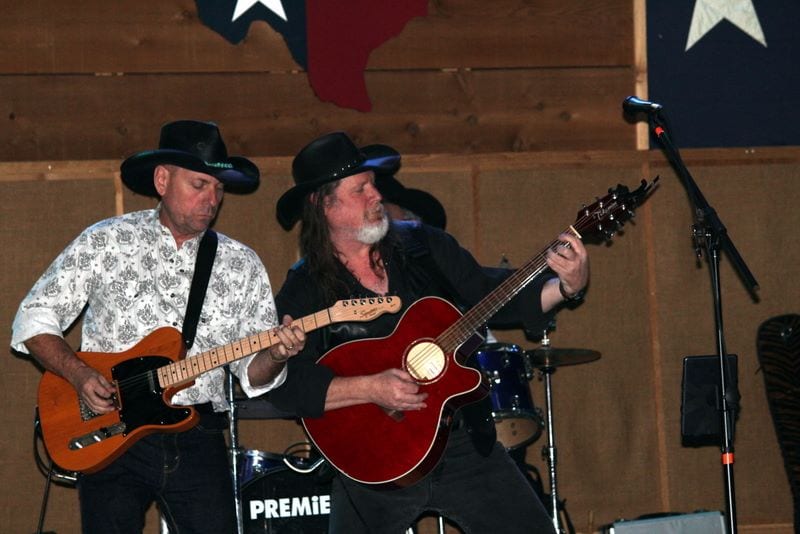 An Interview with David Allen, The Drifting Outlaw
By Johnny Griffith
Mainstream country music these days is designed to trick your senses as a consumer. The artist who lay out multiple tracks of autotune, stage show songs, have likely never seen a tractor in real-life. It's easy to get disillusioned with the product, especially if you want a touch of genuine in your life.
Luckily here in East Texas, we've got plenty of local musicians who are the real deal; David Allen might be one of the most authentic of the "Outlaw" country artists. Originally from the central valley of California, Allen moved to Texas at an early age and has been working the stages in this area for years. With a sense of authenticity and respect for where country music came from, David carries on that outlaw spirit with the likes of Waylon, Merle, and Cash.
We caught up to him recently in between dates and got to know him a little better:
Johnny: Your bio says you picked up the guitar for the first time at age 17. What caused you to grab one for the first time and how long did it take you to figure out this was something you wanted to do as more than just a hobby?
David: A good friend of mine (Darin Justice) was taking some guitar lessons and asked me if I wanted to start a band with him. I said yes and either I could play the bass or the drums. I couldn't afford a $1200 drum set, so I bought a used bass for $150.
Johnny: Who were some of your early musical influences?
David: I was a huge Kiss fan, we both were! He had introduced me to Kiss and from there I was a "hair band" fan. It wasn't until I graduated and started dating a barrel racer that I started listening to country music. She introduced me to Sawyer Brown and from there I fell in love with the "story" and meanings of the country music.
Johnny: At what point did you decide to start writing your own material and where do you draw your inspiration from?
David: When I finally got an acoustic guitar and started learning chords, I started writing songs. I just thought that was what a musician was supposed to do. So I learned to play "C, F, G" chords first. I must have written 20 songs with those three notes. Forward, backwards, sideways. When I got bored, I would learn a new key. I am still learning today to play progressions, and I will write three or more songs to every new chord I learn.
Johnny: Your music definitely has a component of the old "outlaw" country of the late 70's early 80's and one can definitely pick up threads of "Willie, Waylon, and the boys." How would you describe your sound?
David: I'm embarrassed to say that I am new to the Waylon sound. That being said, I think he was the greatest writer, singer, and survivor of Nashville. I discovered Waylon about four years ago and he has become my greatest influence. There is an honesty and energy in every song he sang.
Johnny: Where did the nickname "The Drifting Outlaw" come from?
David: From Waylon's "Outlaw" movement together with his mentor Hank Williams, who in my opinion was the first to change Nashville and move them into a more honest direction. Hank's "Drifting" Cowboy Band.
Johnny: What would you say your percentage of originals to covers are in one of your shows? Or does it depend on the crowd?
David: It depends hugely on the crowd. The bigger the crowd, the more covers. Maybe I'm doing it backwards, but my original songs are so personal that I will do a lot more of them in an acoustic setting than with the full band behind me.
Johnny: What is the current lineup of you stage band and do you primarily play with a full band or do you do some solo shows as well?
David: Both, and I love both in their own way. The acoustic is personal and I will talk a lot more and do many of my originals. Mostly, we are a full band, and I love the band I have now and I like them to show off!
My lead guitarist, Jimmy Piatt, is the best I've ever played with, professional, modest, and always prepared. On bass I just lost the Rockabilly Hall of Famer Neil Sheckles for a better offer as a house band leader, but I have Super Dave Visniski now and we are as powerful as ever. Last, but certainly not least is my drummer Mark Wynn, who I've known for almost 40 years. I learn something from all of them every time we play. They are all great men and fantastic musicians!
Johnny: You've been playing music in this area for a while now, do you have a favorite memory so far?
David: A couple. Not sure if I should name the venue, but one night a drunk feller was dancing with my wife and decided to pick her up to spin her. He underestimated his strength and she is small, but all muscle. So about half way up they fell backward, he hit his head on the corner of the stage step and started to bleed pretty good. I start my show now with "We are the band that doesn't stop playing till there is blood on the floor!" A few songs later another, more sober, young man asked her to dance and as they crossed in front of the stage I yelled down to him, "You're taking your life into your own hands". I was speaking about the accident earlier but it scared him pretty badly because he thought I meant he shouldn't be dancing with my wife. The second memory was more ironic. I had just finished a Waylon tribute show and as I was packing up, five police came busting through the door and arrested me! Made me feel like I was in Nashville recording with Waylon.
Johnny: Any shows coming up that stick out as "must see" events?
David: Anything with the full band! Everybody is surprised at how good the show is the first time they come. We are consistent with every show. The more people, the higher the energy on stage and in the audience.
Johnny: What's on the horizon for The Drifting Outlaw through the rest of the year?
David: I really want to finish my album. This is my second, but really the first because I didn't like some of the sound on the first and wouldn't release it.
Johnny: What can a first timer expect to see at a David Allen show?
David: You will be surprised!! We are the best country band in East Texas! You will get a four hour show of honest country music.
For more information on David Allen, visit him on the web at reverbnation.com/davidallenthedriftingoutlaw or facebook.com/DavidAllenOutlaw.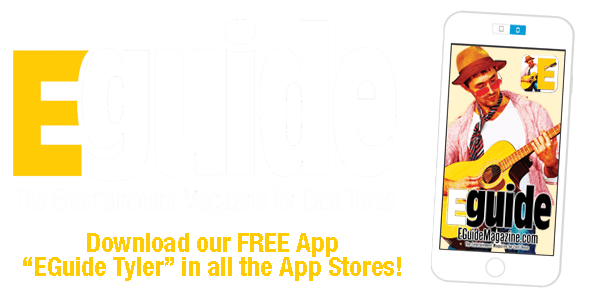 July 27th: SFO, A Journey Tribute Band at Bergfeld Park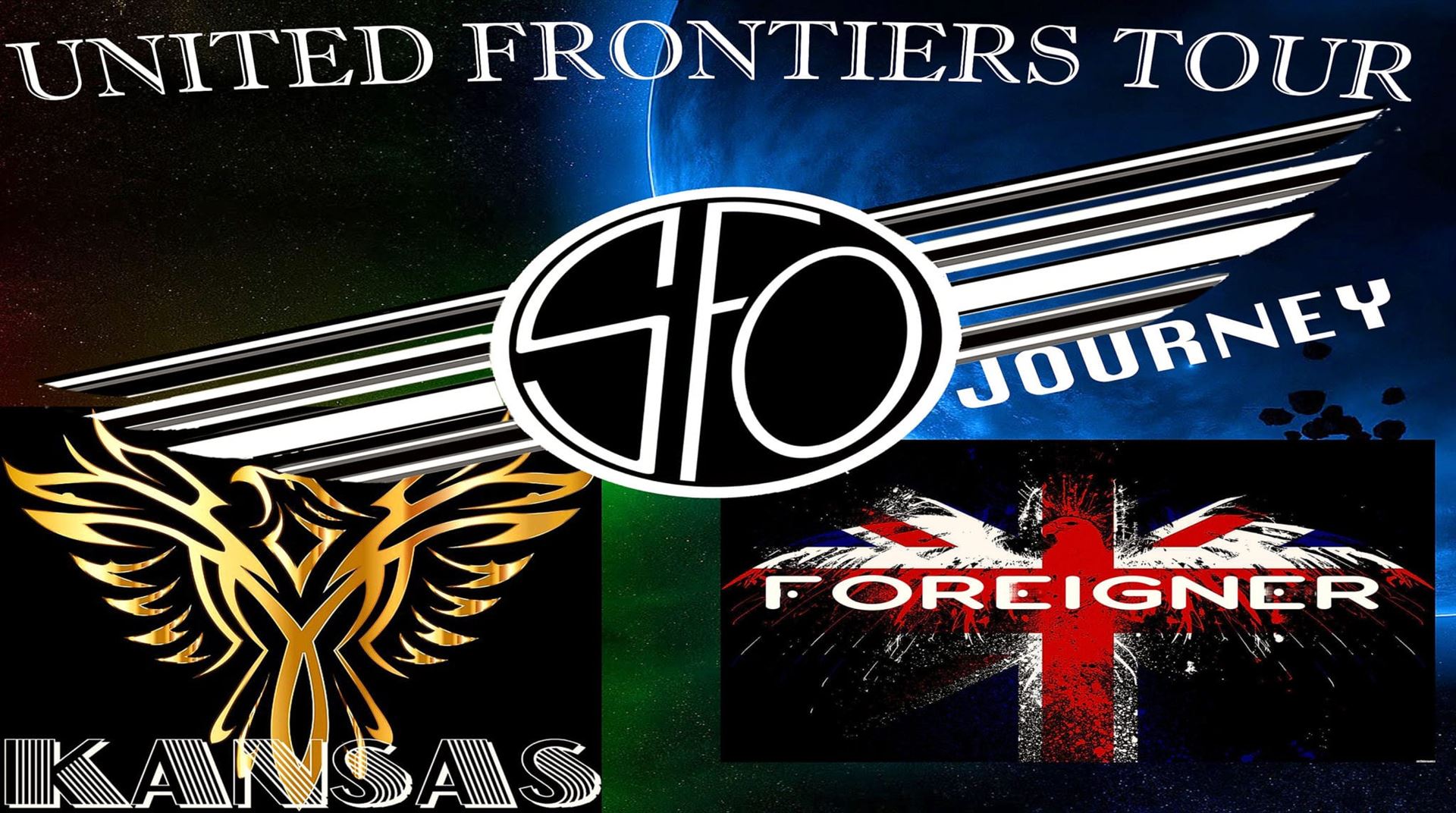 The City of Tyler will host the annual Bergfeld Summer Showcase at Bergfeld Park, located at 1510 S. College Ave., on Friday, July 27. The event kicks off at 6 p.m. with fun and food trucks and live music beginning at 7 p.m.
This year, SFO – A Journey Tribute, a Nashville native band will take the stage. SFO recreates the experience of a 1980's concert, playing all the Journey hits that you know and love with a special salute to Kansas and Foreigner. The band is made up of top-notch musicians from Nashville, Florida, and Minnesota who bring the highest level of musicianship to the audience.
Frontman Gabe Jacobs delivers powerful vocals to his audience by closely emulating the vocals and stage presence of legendary Steve Perry.
"This band will transport you back to the 80's with all the songs you know by heart!" said Adriana Rodriguez, event coordinator.
The local favorite food trucks will be present for quality dining including Say Cheese, Weinerland, Lupita's, Kona Ice and Pokey O's.
For more information, contact Adriana Rodriguez at (903) 595-7248 or at ARodriguez@TylerTexas.com.

The Haggertys: Hey Hey We're The Haggertys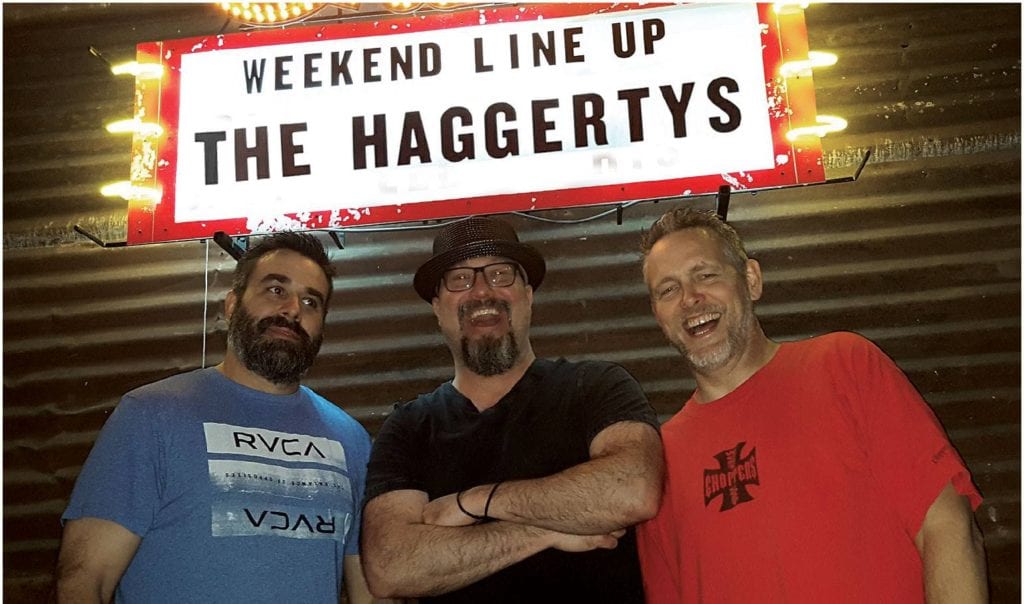 By Johnny Griffith
There are times when things just click with someone and you know it from the start. Then, years later you come back across them and it's almost as if no time has passed. That's kind of what is like for local Tyler favorites The Haggertys. Having all been members of different bands, some together and some collaborative, over the years, the lineup of "Patrick James" Freden (guitars, vocals), Brad Thurston (bass, backing vocals), and Clint Hiltz (drums/percussion) have been together as The Haggertys since 2013 and have been exciting audiences ever since with their setlists of 90's standard rock covers as well as reinterpreting some classic songs along the way.
We sat down with the guys recently to get some more history on the band and a better snapshot of the members.
Johnny: How about we start with a brief bio of yourself and your background in music.
Patrick: I was born in Minnesota, moved to Tyler in 1974 and then left in the summer of 1977. I basically grew up in Ocean Springs, Mississippi playing Dungeons & Dragons, riding BMX bikes, and listening to albums over at a friend's house. My first band was a punk band called Spastic Fury in high school. After that, I did some college in Mobile, Alabama, and eventually came back to Tyler in 1988. I played in bands all through the 90's and started a solo acoustic project in 2005. I'm a self-employed graphic artist by day building websites, designing logos, etc., and music is my second business. I'm a full-time dad and husband, a professional tinkerer who likes craft beers, Les Pauls, Orange Amps, and hanging out in my favorite music store, Action Sound in Hawkins.
Brad: I've been playing music since I was 15 when I purchased my first guitar. It cost me $50 and was in a brown paper bag in pieces. After getting it put together, I started looking around for a band. No one needs a guitar player, so the next year I went and bought a bass, found a band, and the journey began. The start of my high school music career included rock bands like Conspiracy, Guardian, and Blue Steel. After high school, I branched out and did a did brief stint in a country band.
The call of the Hair Bands drew me to California, Hollywood to be exact. I moved in with a friend from high school, joined a band, and played the Troubadour on Santa Monica Blvd. within the first 3 weeks of being in California. I played in other bands there, like Hammer Lane. I did shows at The Roxy Theater and The Whisky A Go-Go. After wrapping up my California time, I moved back to Tyler, found an alternative band, Center Mass, which was later known as "Did Lee Squat?" (DLS?). That's where I met "Patrick James." We played venues in Dallas, Houston, Austin, and even Shreveport, Louisiana.
This too ended and I started my family, got a job, and put the band on the back burner. After some time, I started playing with Livid, a cover band around the Tyler/Longview area. This project just kinda wound down and I took a job out of town. More time passed with both family and job changes. I started playing bass in a praise band for Pollard United Methodist Church and did that for a few years until one day Patrick called. No, it was not the "I'm getting the band back together" kinda call. He wanted to redo his current project. I think he said he wanted to play more electric guitar and just rock out…so here we are.
Clint: I'm the baby of the band, born in Austin in 1974. I lived in Alvin, Texas through my 5th-grade year and moved to East Texas in 1986 where I joined the Union Grove percussion section in junior high and continued throughout high school. I played in the band and every sport Union Grove offered. As I got into high school, I was fortunate enough to be allowed to play football then at halftime, I'd take off my shoulder pads and march in the marching band. In 1992, I moved to Tyler and was offered a scholarship to join the Tyler Junior College drumline, better known as the Apache Punch. My hobbies are hunting, fishing, shooting guns, and working out. Currently, I work at Suddenlink as a Commercial Sales Supervisor.
Johnny: Who would you say was personally responsible, individually, for instilling that love of music you'd take the rest of your lives?
Pat: My mom for sure. She was the one that got me going as a kid…from playing Johnny Cash records to buying me a guitar and taking me to lessons.
Brad: My mom, she had me taking piano at the age of six, and we loved Elvis.
Clint: Hands down, my father. He played drums as well and he got me started gigging at the early age of 13 when I would sit in for him and play Wipeout.
Johnny: When did you three first meet?
The Haggertys: During the 90's, Pat and Brad were playing in a band called DLS? and Clint was in a band called Affinity. The two bands did several shows together, including one at the Oil Palace in Tyler with DLS? as the headliner and Affinity providing support…the friendship and collaboration grew from there.
Johnny: How did the idea of starting the Haggertys come together?
The Haggertys: Sometime in the summer of 2013, Pat was doing his solo acoustic thing and had done some earlier shows with Clint and Brad as the Patrick James Band but these were still "acoustic" shows. After playing these kinds of shows for so long, Pat just got the itch to play with electrics and amps again, and Clint was on board to "get loud." A permanent bass player was recruited and the band was formed. Really the Haggertys morphed out of the Patrick James Band and the guys started rehearsing so the song list grew. The band covers lots of material but kinda focuses on 90's rock. The old "If it's a good song, it's a good song….doesn't matter what genre it's from" always applies.
Johnny: Okay, so the name. Where did it come from and whose idea was it?
The Haggertys: During one of the early rehearsals the idea of a band name came up and of course lots of stuff was thrown around. Pat noticed that all the band members had some righteous beards going at the time and this got him to thinking about people with beards and the one person that came to mind was a childhood hero from the show Grizzly Adams. Pat said, "the best beard ever, in my opinion, hands down, was Dan Haggerty, let's call the band that!" So originally he wanted the band to be called the Dan Haggertys which morphed into the Damn Haggertys which quickly changed, for obvious reasons, and the band settled in with The Haggertys.
Johnny: When and where was the first Haggertys show?
The Haggertys: The first show was March 22nd, 2014, at Shoguns (#2) under their black tent outside. It was an alright turnout, and the band had fun. We later learned that many people were turned away or had to wait to get outside under the tent because of limited seating and fire codes.
Johnny: How would you describe your sound to a new listener?
The Haggertys: Straight-up, no-frills, fun-having, 3-piece rock cover band with a few surprises.
Johnny: You guys move in and out of different genres and decades of music pretty easily. Would you say there is one you're more comfortable with than the others?
The Haggertys: Being a 3-piece with everyone doing something, we kinda gravitate towards 90's rock songs we can easily play and cover well. More complicated songs with multi instruments tend to be harder (or impossible) to pull off with just three instruments, so we shy away from them. However, the art of taking a song and "making it your own" remake/cover is what we strive to do. Really any song we can cover well and make our own stays on the set list.
Johnny: Are you primarily covers or are you throwing some original stuff in the mix?
The Haggertys: We all played in what we called "Showcase Bands" back in the 90's…all original songs and we all made albums, struggled to get gigs that paid, rehearsed a lot, tried to get signed, etc. Today we just play covers, play a lot, rehearse way less often, don't care about getting signed, and get paid to play, which is nice. We won't rule out that one day we might start writing songs again, but it isn't on anyone's radar anytime soon. We have done some reunion shows by combining Did Lee Squat? and Sand Dollar band members into a group called Did Lee Dollar. This allowed us to reconnect with old bandmates and fans and play some of the old originals. Come to think of it, it's probably time for another one of those shows.
Check out The Haggertys online at:
www.instagram.com/thehaggertys
Shows:
Thursday, July 12th – Razzoo's, Tyler, 7-10pm

Friday, September 14th – Gregg County Fair on Dennis Hiltz Memorial Stage, Longview
Southern Charm: Small Town Girls With Big Time Sound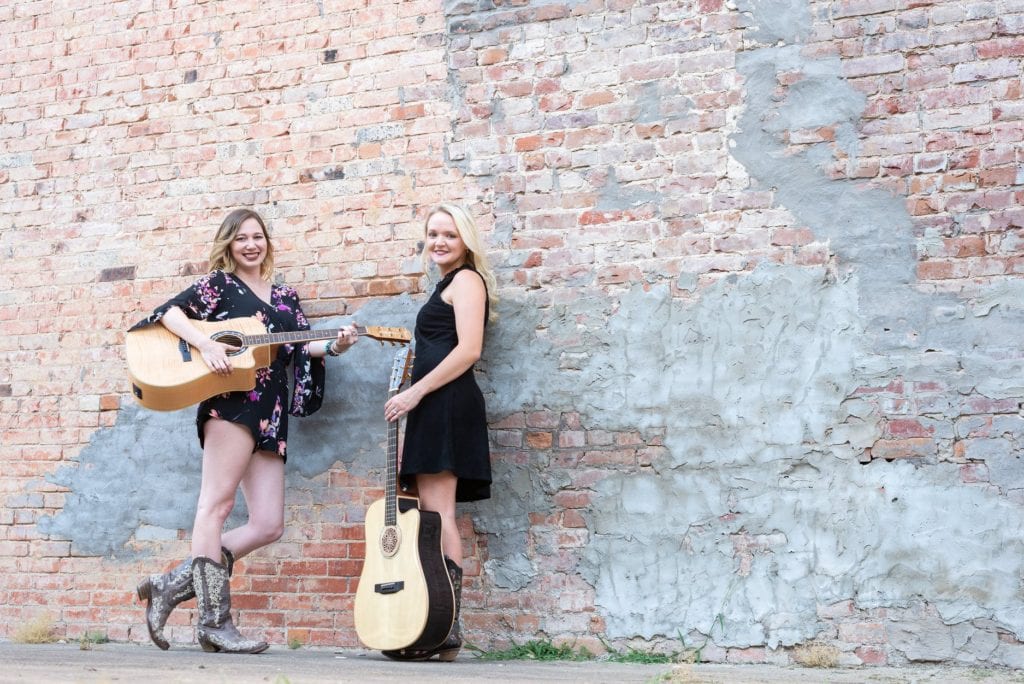 By Johnny Griffith
So there's an old saying that has something to do with 'dynamite comes in small packages' and that certainly holds true with the two talented, dynamic artists in the East Texas duo Southern Charm. Both hailing from small East Texas towns, Shelby Ballenger and Billie Jo Sewell have been making a name for themselves both as successful solo artists and the fast rising duet, Southern Charm. Both artists have honed their crafts on many local stages and along the way found they had a knack for harmony and similar musical interests. Borne of a shared passion and great timing, Southern Charm takes advantage of each artist's unique vocal ability and is greater than the sum of its parts…which is saying something because Shelby and Billie Jo both have burgeoning solo careers in their own right. So much so that Southern Charm as a duet has to book six months in advance and then they have a seven show run in seven east Texas venues.
We caught up with them in the middle of this latest run to get some more background on these ladies and their "Southern Charm."
Johnny: When did you two first take up an interest in music?
Shelby: From the age of 13 I began singing at The Wylie Opry. From there, I was self-taught to play the guitar. I eventually began going to open mic nights all around north Texas to make a name for myself. About 2 years ago, I was fortunate enough to be able to quit my day job and pursue music full time. I haven't looked back.
Billie Jo: I started singing when I was 4 years old and grew up singing in church. I went from singing at church to Opry's, restaurants, and festivals, to opening for people such as Ray Price, Gene Watson, Justin Moore, Mike Ryan, and Stoney LaRue. I had the honor to be on "The Voice" where I made top 150 on season 6 and recently I made top 100 on "American Idol." I just recently signed to TXM Records and am currently in the studio working on my first country single!
Johnny: Who were some of your early influences?
Shelby: I always looked up to dominant female singers growing up. My lead inspirations were Shania Twain, Lee Ann Rimes, and The Dixie Chicks. When I began songwriting, I leaned on lyrics by Chris Stapleton, Miranda Lambert, and local artists such as Meredith Crawford and Matt Grisby for inspiration.
Billie Jo: I was raised by my grandparents so I was inspired by the oldies but goodies, as I like to call them, such as George Jones, Ray Price, Loretta Lynn, Tammy Wynette, and many others.
Johnny: When did you decide music was more than just another hobby and was something worth pursuing?
Shelby: Once I began taking the stage with my guitar, people began talking about the talent and potential I had. I tried to make an impression at every new venue and began to see the joy it brought to people listening. I began entering songwriting competitions once my repertoire grew and placed with within the top four each time out of hundreds of hopefuls.
Billie Jo: I knew at a very early age that God didn't give me this voice to just sing at home. I just knew that He gave me this voice to share with the world and that one day this would be my full time career which, gratefully, I'm very close to being able to say. I've always wanted to use my gift that God gave me in hopes that the audience may come to know Him through my music and testimony.
Johnny: How did you two first meet and when did the idea of a duo project come up?
Shelby & Billie Jo: We met at an East Texas singing competition a little over four years ago. From there, we became instant best friends.
Johnny: When and where was your first show as Southern Charm?
Shelby & Billie Jo: Our first official show was at The Foxhole where we won a karaoke competition. We took home $2,500 which made it our first paid gig together. From there Southern Charm played The Forge in Ben Wheeler and then our solo careers started taking off. We now book six months in advance for the Southern Charm East Texas Tour.
Johnny: How about the name? Where did that idea come from?
Shelby: Billie Jo's son Chandler won most handsome baby boy at the Emory Rains pageant in 2014. I saw Billie Jo make a post on Facebook needing a car to ride in the parade with. I offered her convertible slug bug for the event. While we were in the car, we started trying out songs to sing together. I mentioned that I'd always wanted to put a duo together and name the act Southern Charm. Billie Jo loved the idea so we ran with it!
Johnny: How would you describe your sound?
Shelby: Southern Charm's sound has a pure tone and the harmonies blend extremely well. I [Shelby] have more of the bluesy tone and Billie Jo brings the powerhouse country twang. Together, our voices mesh to create a unique country sound.
Johnny: What do you feel you bring to the table individually that compliments your partner on stage?
Shelby & Billie Jo: We know the dynamics of music. We never try to overpower each other onstage and that's something every duo needs in order to be successful.
Johnny: About how many originals do you try to work in during a show?
Shelby & Billie Jo: We try to work in all of our most favorite originals at each and every show. Usually there's about four to five each.
Johnny: You've had a busy summer already, what's coming up on the radar the rest of the year that you're excited about?
Shelby: I'm currently working on my full album with Joe Austin as producer. I've written 12 brand new songs and my new single "Heartbreaks & Hangovers" will be released late July while the album will drop next summer.
Billie Jo: I have a big secret I'll be able to announce in a couple months about where I will be on the National Stage. Currently I'm in the studio with Chad Mauldin and Mauldin Productions working on my new single that will be released in early August.
Johnny: What can a first timer expect at a Southern Charm show?
Shelby & Billie Joe: Harmonies that give goosebumps and two best friends shining, as they do what they love onstage.
Keep up with Southern Charm online at facebook.com/southerncharmmusic.