I Didn't Know That About That!
By Gini Rainey
I always find it interesting how different people have different names for the same things.  I think this is part of what makes social interaction with new people such an adventure.  From friends to friends, generation to generations, and even family to family, we seem to all come up with variations on themes.  For instance, the many different names given to infant pacifiers comes to mind: passie, binky, plug, dummy, bo-bo, nookie, and more.  Our babies called them binkies (Binky being a name-brand), but none of our friends' babies did.  I almost hugged someone recently when they referred to their baby's pacifier as a binky.  It was great to find someone who spoke the "same" language – at least as far as pacifiers are concerned!
So with that thought in mind, it's easy to imagine all of the variations on a theme different dishes might be called.  Then, if you want to really make yourself crazy, try to figure out why they are called that!  One of the more interesting names for a casserole my mom would make is "Growlie."  A simple pasta/tomato casserole made with vermicelli, canned diced tomatoes, pinto beans, onions, and more, my kids labeled it Growlie –you know, because when you smell it cooking your tummy starts growling.  Easy enough to understand where that name came from, right?
For some of the more well-known recipes out there, I'm sure there have been times when someone, somewhere has wondered where the heck its name came from.  We all know about sandwiches theoretically being named after John Montagu, the 4th Earl of Sandwich who asked his valet to bring him meat tucked between two slices of bread to keep his pinkies clean while playing a game of cards.  But for some of those other oddly named dishes, James Winter has written a very interesting book "Who Put the Beef in Wellington?" that not only gives the history behind a lot of the dishes, but also the recipes.  Published in 2013 by Kyle Books, this book is a virtual compendium of famous dishes and their history.  It's filled with lots of historical information along with great, color photos of the food.
Starting with the title dish, although there is no actual recorded history of the development of this dish, it is assumed that it refers to
the man who crushed Napoleon at the Battle of Waterloo.  Requiring military precision to be executed successfully, Beef Wellington is one of the most stunning pieces of British cuisine in existence.  Waldorf Salad, a simple mixture of mayonnaise, celery, walnuts, and apples on a bed of lettuce was created by Oscar Tshirky, the maître d' at the Waldorf Astoria Hotel in NYC, and incorporated a few of his favorite things, thus creating that hotel's signature dish on the occasion of its opening.  Sole Veronique is a dish that was created accidentally by Auguste Escoffier, who began cooking at the age of 13 at his uncle's restaurant in Nice.  A veritable sorcerer in the kitchen, he later moved to London's Carlton Hotel, created this dish and named it after London's new big show in 1903, Gilbert and Sullivan's Veronique, cashing in on theater crowd that would come in to dine after the show.  Of course, as you can imagine, the light and airy meringue/fruit dish Pavlova was named after the lovely ballerina Anna Pavlova.  Pizza Margherita, the thin crusted disk of bread topped with tomato sauce, cheese, basil, and various other ingredients was named after Queen Margherita of Italy.
I love this story about the creation of Caesar Salad.  Back in the 1920s, during Prohibition, There was a whole lot of boot-legging going on in our country, but one of the more law-abiding citizens, Caesar Cardini who, from his restaurant in San Diego, California, looked enviously down the road to Mexico, where there was definitely a different attitude towards drinking.  So Caesar and his brother Alex decided to open their second Caesar's Italian restaurant just across the border in Tijuana.  It wasn't long before the stars of stage and screen were rushing down to Caesar's to eat and drink.  The story goes that on July 4, 1925, there were so many of them there that, although there was plenty of liquor, food supplies were running short, leaving not much more than lettuce in the fridge.  So, Caesar came up with the idea of preparing a salad at the tables and with a flourish began making and serving the house "Specialty Salad."
You can impress your guests by preparing this salad from scratch at your next dinner party.  Start by pouring 6 tablespoons of olive oil into a saucepan and add 1 large garlic clove, peeled.  Don't fry the garlic, rather simmer it to bring it to room temperature and bring the oil to body temperature, then set aside.  Now put 1 large egg into a saucepan of cold water and bring to a boil.  Boil for 1 minute, then run under cold water.  Crack the egg into a food processor; add the garlic, 1 tablespoon of lemon juice, and 2 tablespoons of Worcestershire sauce.  Process well and add freshly ground pepper to taste.  Tear up 1 washed and well drained Romaine lettuce into a bowl, pour the dressing over the lettuce and add croutons and 1 tablespoon coarsely grated fresh Parmesan cheese and serve.  Yummmm!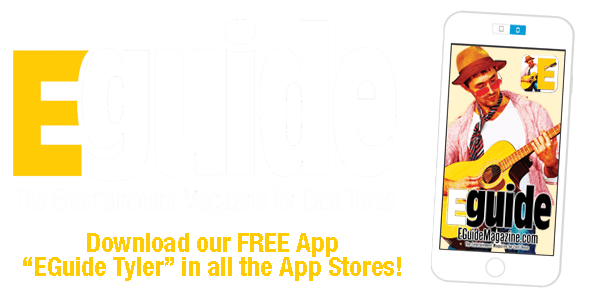 April 5th-7th: Smith County Medical Society Alliance Book Fair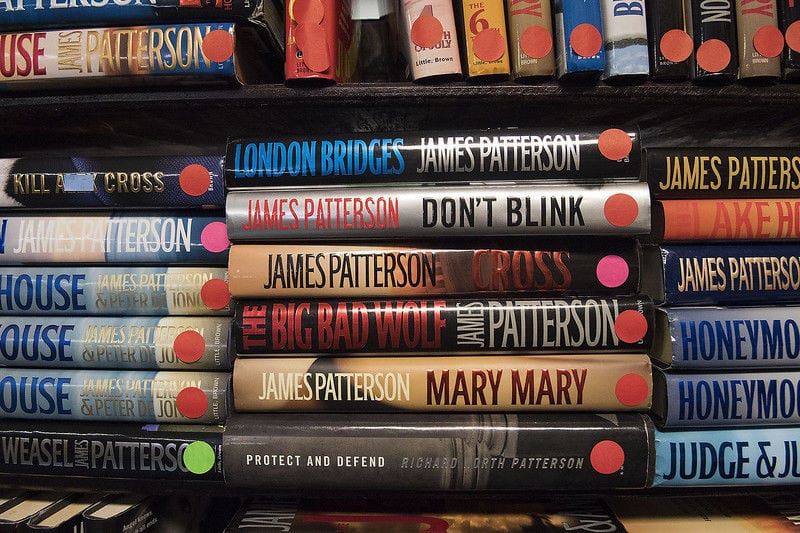 Smith County Medical Society Alliance Book Fair:
Thursday-Saturday, April 5th-7th
The annual Book Fair, the primary fundraiser, began in 1968. A spring and fall sale event, each consisting of a three day sale, gives 75% of net proceeds funds to health career scholarships at Tyler Junior College and the University of Texas at Tyler.
The Smith County Medical Society Alliance Book Fair will be held at 2004 Broussard St., Tyler. The book fair will be held April 5th-7th, 8am-6pm. Only cash and checks are accepted.
"The community looks forward to our sales and anticipates all the great 'deals' and wonderful books they will purchase. We have shoppers from all around the state. We enjoy greeting our seasoned shoppers and meeting new ones as they line up early Thursday morning in anticipation to opening," said Kelly Michaels, current President of SCMSA.
She continues, "'Achieving Dreams' a group of exceptional young adults volunteer every Monday to sort, shelve books, clean, and help with other various jobs. The "Achievers" love working at the Book Fair and show us the meaning of giving back to the community. They are a huge part of Book Fair success."
Now, shoppers have a nicer shopping experience with more room to roam and more books to choose from. There are books for everyone! There are children's books, collector's books, cookbooks, new releases, coffee table books, fiction, non-fiction, hobbies and "How To" books, autobiography and biography, sports, religion, self-help, romance, travel, children's, gardening, history, and much more.
If you would like to donate books, please drop them off at the book shelves outside in the front of the building. Donations can be made any day, at any time. Donated books are brought in daily. For a donation receipt, please leave your name and address information with your donation or call (903)561-1353 to schedule a drop-off.
For additional information visit scmsalliance.com or call Book Fair at (903)561-1353.
We also take monetary donations. If you would like to donate to Book Fair, please see the Donations page at scmsalliance.com. This is a wonderful way to honor or remember a friend or loved one and to further health care education.
March 2018: Book Worm Events!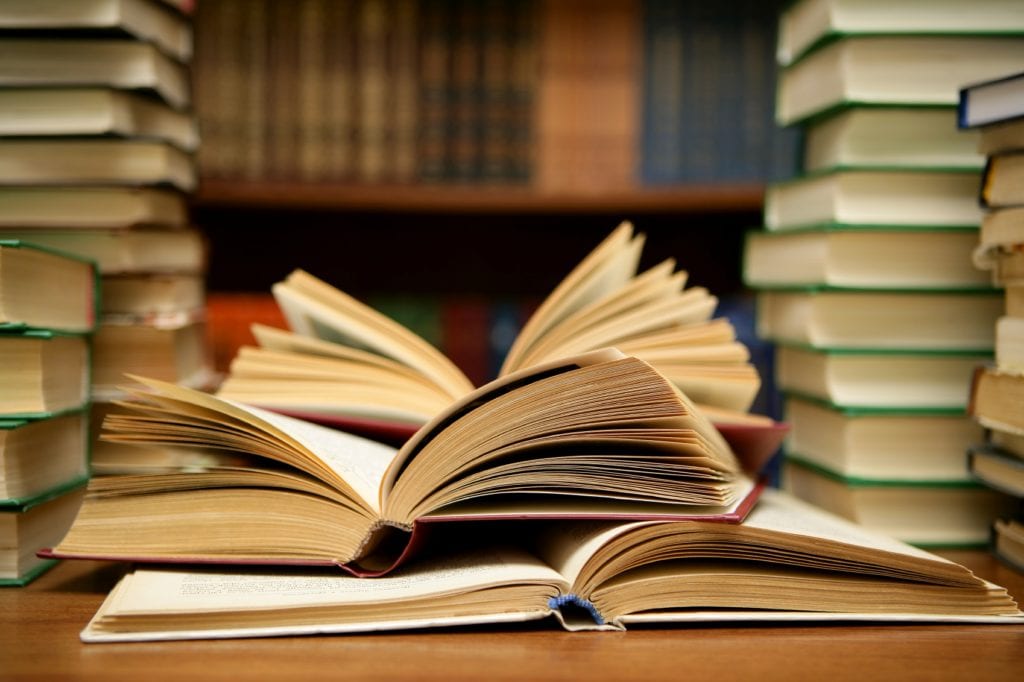 March 23rd (3-5:30pm) – Meet Local Author Alma Ravenell  and discuss her book "Our Baby." The Tyler Public Library is located at 201 S. College Ave., Tyler. Most events hosted by Club Reads are free. The Library is open Monday-Thursday 10am-7pm, Friday 10am-6pm, Saturday 10am-5pm, and Sunday 1-5pm. For more info call (903)593-7323 or go to tylerlibrary.com
March 27th (10am) – Club Read – Join the Club Read group in discussing this month's read, "Manhattan Beach" by Jennifer Egan. The Tyler Public Library is located at 201 S. College Ave., Tyler. Most events hosted by Club Reads are free. The Library is open Monday-Thursday 10am-7pm, Friday 10am-6pm, Saturday 10am-5pm, and Sunday 1-5pm. For more info call (903)593-7323 or go to tylerlibrary.com
April 5th-7th (8am-6pm) – Book Fair
– This year's event focuses on the sale of donated books which will go to endowed scholarships for nursing and healthcare at TJC and UT-T and for community health projects. Thousand of books will be available for purchase. This is held at SCMSA, 2004 Broussard St., Tyler.
August 4th (1-5pm) – Book Bash
will be held at Harvey Hall Convention Center, 2000 W. Front St., Tyler. They are doubling the authors for 2018's Book Bash! Tickets will be on sale until the day of the event. Come on out and find a new favorite author as well as meet the authors behind the stories. For more info go to
facebook.com/events/1715126465459268
. Tickets are $12.
Spring Programs at the Library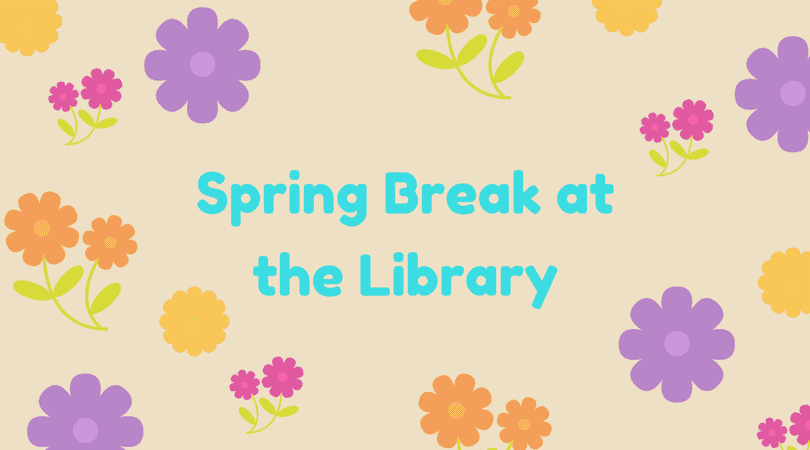 Spring Programs at the Library
The Tyler Public Library is located at 201 S. College Ave., Tyler. Most events are free. For more info call (903)593-7323 or go to tylerlibrary.com.
Children
All storytimes will be in Taylor Auditorium. Storytimes will not meet the week of Spring Break, March 12th-16th.
Leeme un Cuento/Read to Me Storytime (children 3-6 years old), Mondays at 10:30am

Lap & Play Time (babies up to 18 months) features stories, songs, and playtime with developmental toys at 9:30am every Wednesday

Toddler Explore Storytime (children under age 3) is on Wednesdays at 10:30am

Read Aloud Crowd Storytime (children 3-6 years old), Thursdays at 10:30am
March 3rd (2-4pm) – LEGO® Block Party – Children ages 3 and up, bring your imagination for an afternoon of building and playing! LEGO® and Duplo Blocks are provided.
March 10th and 24th (2-4pm) – Makerspace – This continuing STEM education for children and teens will feature March 10th, Multiplication Bingo; and March 24th, Cardboard Challenge. This will be held in the Library Treehouse.
Spring Break: March 12th-March 16th (10:30am) – Spring Break Movie Matinees – Families are invited to watch a fun feature length films in the library's auditorium. A different movie will be shown each day. Pillows, blankets, and carpet friendly snacks welcome.
Teens
Every Tuesday (4:30-5:30pm) – Teen Tuesdays – If you are in Middle School or High School you're in! The Library will have games, activities, and fun just for teens. Earn volunteer hours completing special projects. Descriptions for weekly activities can be found at library.cityoftyler.org/Programs/Teens. Events are:
March 6th: Silent Library Games

March 13th: Movie

March 20th: Whose Line? Improv Games

March 27th: "And Scene!" Reader's Theater
Adults
March 3rd (11:30am-1:30pm) – Tips and Tricks for Dog Owners – Pick up tips and tricks for handling your dog from Certified American Kennel Club Evaluator, Judy Parson. No pets in the Library.
March 7th (12 noon) – Great Decisions is a foreign policy lecture series. Books are available for $22 at the circulation desk. The March topic and speaker is "China and American: The New Geopolitical Equation," Dr. Robert Sterken.
March 9th (11:30am) – "Raised Bed Gardening on a Hillside" with Wayne Elliot will be presented as part of the Smith County Master Gardener Series. Free to attend.
March 15th (5pm) – Reel Talk – This event is like a book-club, but for movies! Free to attend.
March 23rd (3-5:30pm) – Meet Local Author Alma Ravenell and discuss her book "Our Baby."
March 2nd and 16th (1-3pm) – Veteran's Movie – Join this biweekly screening of movies presented especially for veterans. This free event is held the first and third Friday every month.
March 27th (10am) – Club Read – Join the Club Read group in discussing this month's read, "Manhattan Beach" by Jennifer Egan.
Every Tuesday (10am-1pm) – Quilting Class – Learn the art of quilting at the Library. Fabric and quilt patterns will be provided. Participants are asked to provide their own sewing machines, if you have them, plus scissors, and neutral or white thread. For details and a complete list of supplies please contact the Library's information desk.
Every Tuesday (5:30-6:30pm) – Evening Meditation – Learn the practice of Heartfulness Meditation with Gayathri Kambhampati.
Every Wednesday (5:30pm) – Gentle Yoga – This gentle yoga class will be taught by Meagan Vrba who is certified in yoga, CPR, and first aid.
Every Saturday (11am-12 noon) – Crochet Classes will be held in the 3rd floor Internet Center Workroom. These are free classes. Learn to crochet with Library staff and volunteers. All materials are provided. All experience levels are welcome.