Inside the Artist's Studio: Chance Dunlap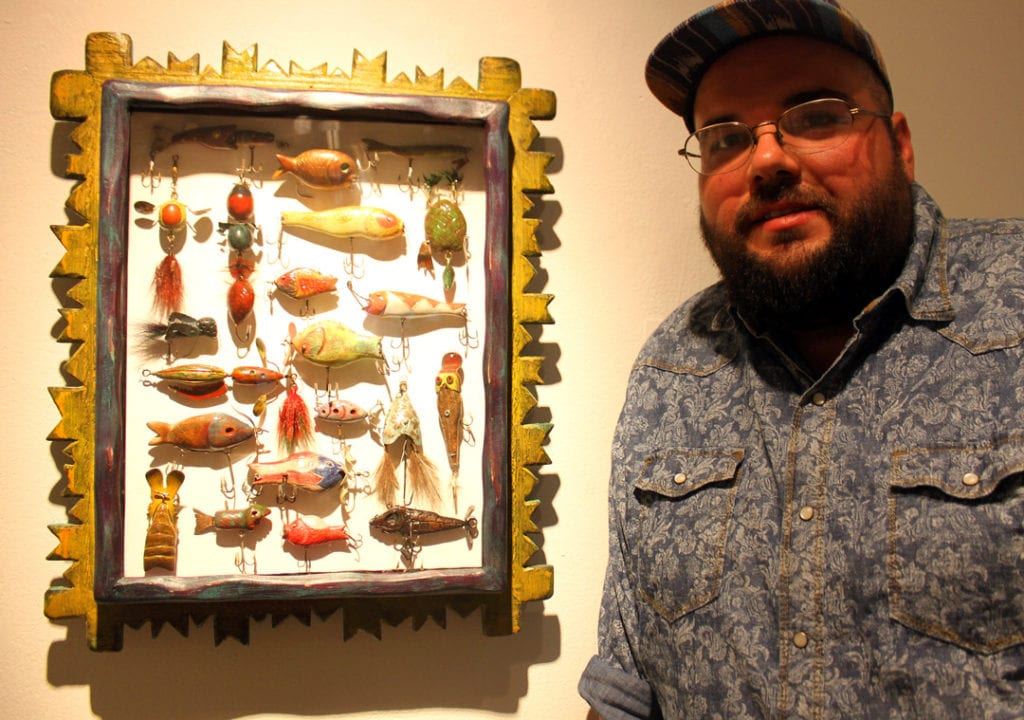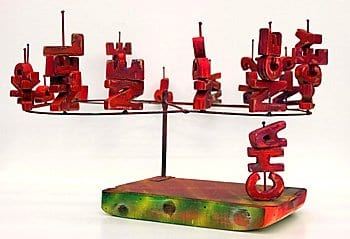 "At the bottom of this mind lies a big, big man."*
By Derrick White
Every morning at the college you can see him arrive. He stands six foot six and weighs two forty-five.
He's kind of broad at the shoulder and narrow at the hip and everybody knows you give him no lip.
Move over Paul Jones, there's a new lumberjack in town. We recently hired a new, big, bad art professor named Chance Dunlap at Tyler Junior College to protect ourselves in case of an emergency, for example, should our building ever, inexplicably collapse. We feel comfortable knowing this giant of a man would hold up beams and bricks like a colossal oak tree allowing us to scramble to safety. Of course, I'm just joking (sort of). Dunlap joins the dynamic assembly of professors and professional exhibiting artists in the vibrant and energetic art department of Tyler Junior College. He is teaching Sculpture, 3-D Design and Art Appreciation. He doesn't say much, he's kind of quiet and shy, and if he speaks at all, he usually just says hi. But, I thought, for your benefit I'd ask him a few questions, pick his brain, see what's on his mind, and allow our community to get to know him a little better. As it turns out he is a considerate, conversant, and attentive artist who didn't once try to grind my bones to make his bread.
Chance Dunlap earned his Master of Fine Arts degree with an emphasis in sculpture from The University of North Texas, Denton, a BA from Southeastern Oklahoma State University, Durant, and an Associates Degree from Grayson County College. Currently, he spends most of his studio time working with wood and paint, but he began by creating welded steel sculptures. "I started making found object, welded pieces, before taking art classes at community college. Welding was a process I learned in high school, so after I saw some sculptures in Denison, Texas, I tried it and then never looked back," states Chance. In graduate school at UNT Chance became dissatisfied with welding and went back to the roots of his art-making to methods from when he was a child. Chance says, "My family built thousands of rustic birdhouses using old wood or scraps from cabinet shops. I love working with wood. It is very tactile and there are lots of unique power tools that one can accumulate."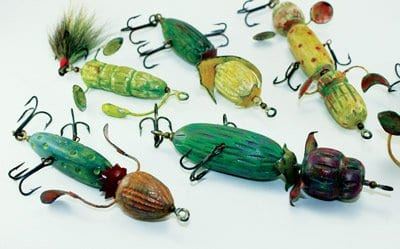 What else is on his mind? Fishing lures! "I started a project a couple of years ago that has become a major part of my practice, in making fishing lures. I had collected old fishing lures since I was a kid, but one evening in my studio I made one. In the past two years, I have created more than 200 and combine my interests in wood carving and metalworking to create distinctive singular fishing lures that are interesting, aesthetic, and functional. I also maintain a web blog focused on homemade and folk art fishing lures, and I am under contract to author a book on alternative lure forms such as duck, bird, gopher, and other creature or critter lures," explains the artist.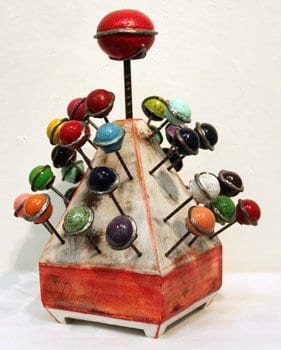 The first exhibition Chance saw in an actual art gallery was in Denison, Texas (416 Gallery). Eric McGehearty embedded books in concrete and made steel armatures that restricted books from opening (with the intention of raising awareness for learning disabilities). Chance remembers, "Before I started taking classes my perception of art and artists was based on stereotypes found in movies and television. Growing up we were encouraged to be creative but never really considered anything we did art. Looking back there are many experiences that seemed to shape where I am now as an artist. One is that my grandmother always gave us blank paper to draw. She also bought weird vibrating pens from the Avon lady. Maybe my love of power tools is embedded in these objects? My other grandmother would hang cow bones from trees around the farm to frighten trespassers. Another major impact is that my parents would drag my brothers and me all over Texas seeking flea markets and yard sales. Most of our family vacations had the ulterior motive of being in the general vicinity of a major flea market."
When asked about what art has brought to his life, Chance answers, "The best thing is meeting my wife Bobbie at a gallery. She was showing her work and I happened to go in while she was there. We have been together ever since. Another important thing is gaining confidence in my abilities and actions by making art. I was incredibly timid and introverted for most of my young life, but once I developed a voice with objects, I really came around."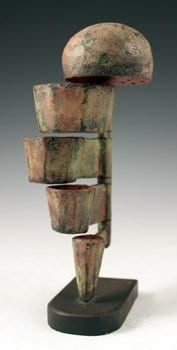 "The most frustrating part of being an artist is the general public's perception. I have struggled with the concept of 'artist,' especially using the term 'sculptor.' I really avoid it. I think of a sculptor as somebody, like Michelangelo, who made gloriously skillful representations. I play with materials in a serious sort of way but relate much more to carpenters or people who have their yards full of junk. I like the term 'painter' because often a person will just assume you paint walls or something. If I reply that I make intellectual artsy paintings, that person will put me in some category of otherness. I do not really separate being an artist from my everyday activities. When I grill a steak, wash dishes, start a campfire, or make art, I find that many of my basic creative needs are met. As a teacher I try to get students to understand art is much more than what ends up hanging on a wall," states Chance. His work is influenced by artist Chris Martin (Brooklyn, New York painter) whom he says, "I love how Martin incorporates found objects and ephemera into his art, and is not afraid to use materials." Dunlap also enjoys the work of Thornton Dial (Alabama, self-taught assemblage artist), and Forrest Bess (visionary Texas painter).
Chance Dunlap recently exhibited his artwork at the Amarillo Museum of Art, the Bathhouse Cultural Center in Dallas, and 500X Gallery in Dallas. His art is represented by Ro2 Art Gallery of Dallas and they recently displayed Dunlap at the Houston Contemporary Art Fair.
For more information, go to www.ro2art.com.
The Fishing Lure Blog is at chancedunlap.blogspot.com.chancedunlap.blogspot.com.
*Shout out to country music legend Jimmy Dean.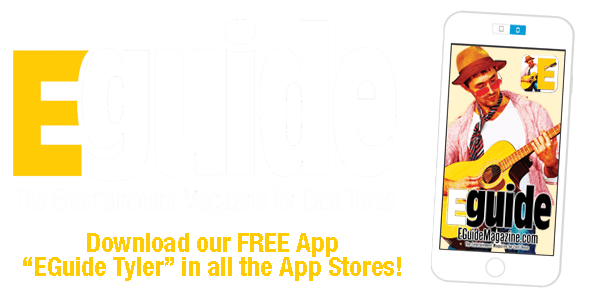 UT Tyler Graduate Student Exhibits Feature Steel, Wood Creations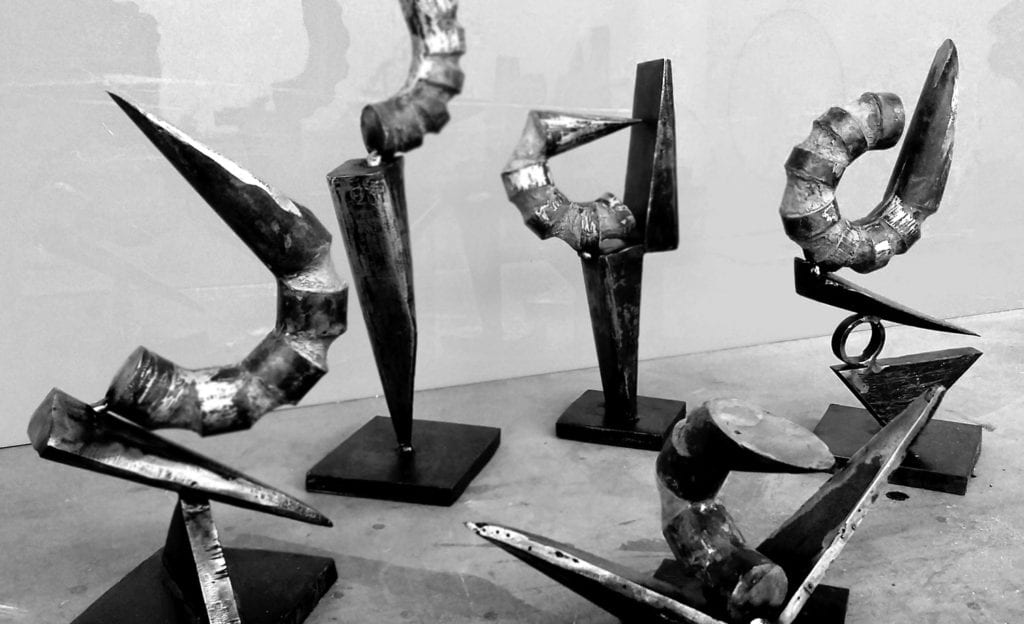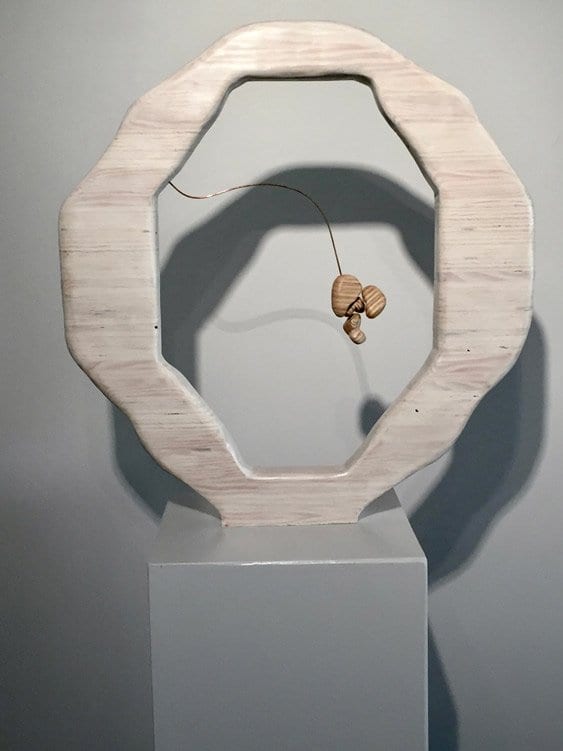 The University of Texas at Tyler Department of Art and Art History is proud to announce three exhibitions featuring three-dimensional artists seeking a master of arts and master of fine arts degrees this spring.  
"Students and visitors to our galleries will be in for a special treat as this semester's master-level artists craft wood and steel into their own unique artistry," said Gallery and Media Coordinator Michelle Taff.
The Meadows Gallery currently features "With Wood and Paint" by masters of fine arts candidate Jake Arnold of Bullard. Arnold's work is centered in additive and subtractive wood-working, and it incorporates both aggressive geometrical and softer voluptuous forms touched with paint. A public reception with artist talk will be at 6pm on Thursday, March 22 at the gallery.
The Fine Arts Complex Gallery currently features "Finding Place" by master of arts candidate Kirsti Smith of Canton. Smith's wooden sculptural forms explore relationships and community and how well individuals fit and find place in their own surroundings. A public reception with artist talk will be 6 p.m. Thursday, March 29 at the Fine Arts Complex gallery.  
Both exhibits conclude Friday, March 30.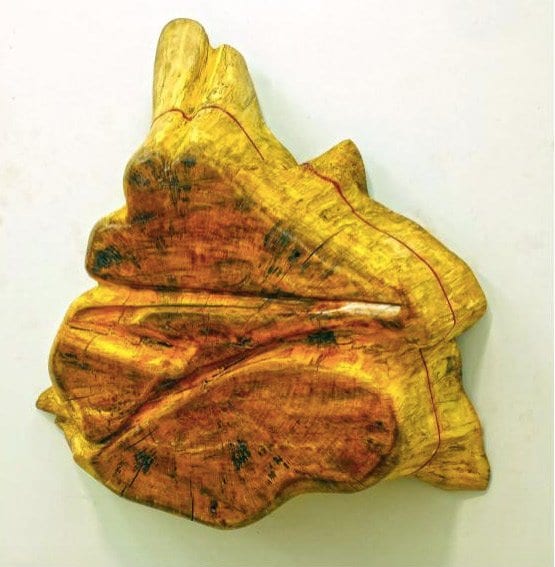 In addition, master of fine arts candidate Brandon Witschi of West Virginia will display his sculpture in an exhibition titled "Beyond Compression" in the Meadows Gallery. Witschi combines steel and other media to create forms that emphasize balance, stability and individuality. A public reception with artist talk will be 6 p.m. Thursday, April 12 at the Meadows Gallery. The exhibit will conclude Friday, April 13.
Gallery hours are 8 a.m. – 5 p.m. Monday through Friday and by special appointment. For more information, contact Taff, 903.566.7237 or
mtaff@uttyler.edu.
A member of the prestigious UT System, The University of Texas at Tyler focuses on student success and innovative research in the more than 80 undergraduate and graduate degree programs offered. With more than 10,000 students, UT Tyler has facilities in Tyler, Longview, Palestine and Houston.
On Exhibit at The University of Texas at Tyler Art Galleries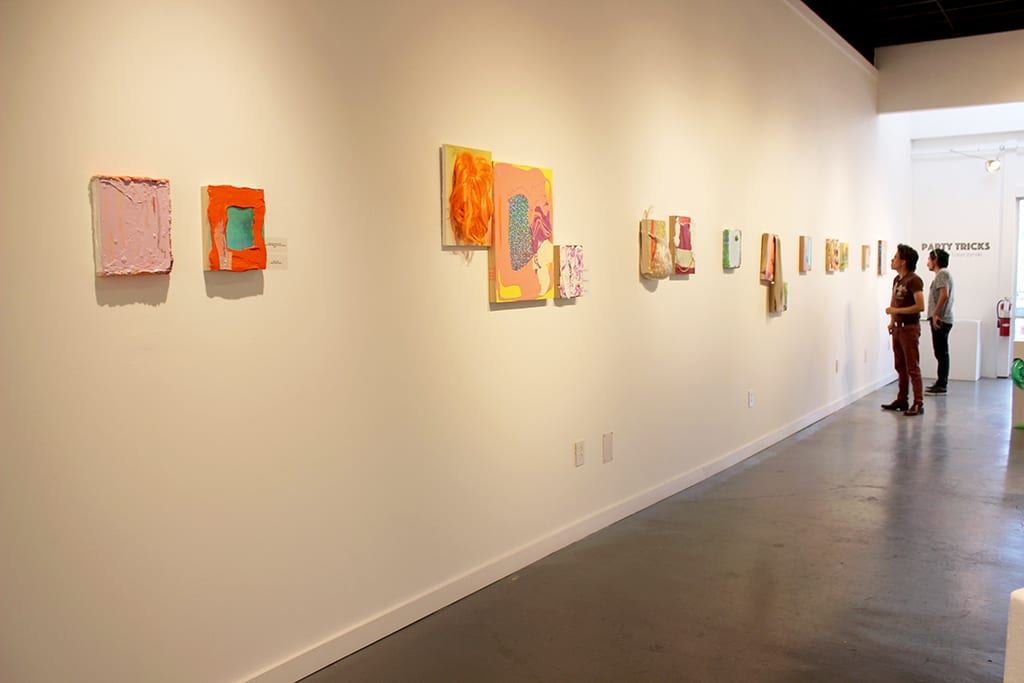 UT Tyler hosts several galleries with a variety of art on exhibit. For more info, call (903)566-7237 or email mtaff@uttyler.edu. On exhibit this month:
There are several galleries. The Meadows Gallery is located within the R. Don Cowan Fine and Performing Arts Center on the campus of UT Tyler and features rotating exhibitions. The Meadows Gallery exhibition schedule includes nationally known guest artist exhibitions, the Annual International Exhibition, faculty curated exhibitions, MFA thesis exhibitions, and a student juried exhibition each summer.
The UC Gallery is located on the second floor of the University Center. This gallery is dedicated to exhibiting student work.
The Fine Arts Complex (FAC/ARC) Gallery is located in the new Fine Arts Complex. The FAC Gallery provides a place for invited artists, undergraduates, and graduate students to display their works. In conjunction with art history courses, students have curated exhibitions from the Tyler Museum of Art's permanent collection, given talks on the work, and hosted opening receptions in the gallery.
Exhibits scheduled are:
Thru March 9th – 33rd Annual International Exhibition

March 22nd (6pm) – MFA Thesis Exhibition Reception: Daniel Jake Arnold (Meadows Gallery)

March 29th (6pm) – MA Thesis Exhibition Reception: Kirsti Smith (FAC Gallery)

April 7th – 4th Annual Art History Symposium (ARC 112)

April 10th (5:30pm) – MA Thesis Presentation by JoBeth Cox (ARC 112)

April 12th (6pm) – MFA Thesis Exhibition Reception: Brandon Witschi (Meadows Gallery)

April 19th (5:30pm) – BA Thesis Presentation by Cree Summerfield (ARC 112)

April 19th (6pm) – 1st BFA Thesis Exhibition Reception (FAC Gallery)

April 26th (6pm) – 2nd BFA Thesis Exhibition Reception (FAC Gallery)

May 3rd (6pm) Annual Juried Student Exhibition Reception and Juror Talk (Meadows Gallery)
Call for Artist: "Unfettered" Exhibit April 7th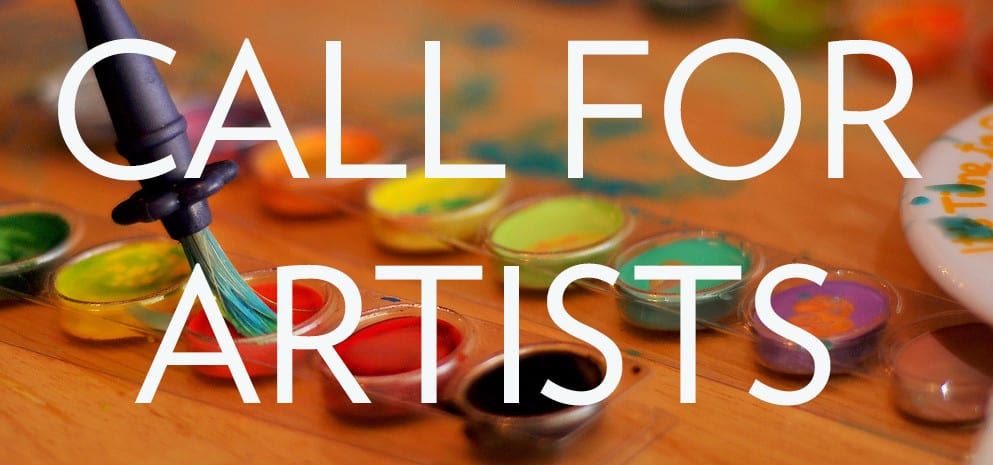 Call for Artist:
"Unfettered" Exhibit April 7th at Wagner Auto Group, Tyler
Attention artists: submission for the Art Show "Unfettered" to be held Saturday, April 7th (7-11pm), Wagner Auto Group, Tyler. This one night curated art show will have a scene like no other. "This will be an extremely exciting evening out to peruse original art, watch live art demos, and check out some extremely talented art vendors," said Kerian Massey, curator of the show.
"We are looking for a variety of art with the theme of 'Unfettered.' To be unfettered is to come undone, to let go or to become free, without ties. Any artwork that carries this theme in any loose fashion will be considered."
For more info contact Kerian Massey at keriansartshows@gmail.com or call (903)714-7414
All art will be juried in by a panel of judges. Notice of Acceptance will be given Monday, March 26th.
For those who want to be a part of the show but would like to sell more, there will be an area for select fine art for sale. All artwork is subject to review for quality and content. Absolutely no resale items with the exception of canvas prints and fine art prints.