Inside the Artist's Studio: Cora Rountree
Tattoo You
By Derrick White
Start Me Up – When I asked local artist, Cora Rountree what started her on the path to becoming an artist she answered, "Art is the only thing I was ever good at or made sense to me. I was always coloring, crafting, or making the best school project possible when I was a kid."
I first met Cora more than ten years ago in the art department at Tyler Junior College. Her unique talents, work ethic, and quirky personality stood out, and she was soon selected as one of the performance grant students. Performance grant students are given a modest scholarship and charged with exhibiting their artwork. A student showcase allows artists exposure as well as the experience of creating exhibition-ready work. Students display their art at a professional level and are integral in curating and installing the show.
"After receiving the performance grant and learning I could, in fact, be an artist made me switch to an art major," remembers Cora.
Hang Fire – After TJC, Cora transferred to The Art Institute of Atlanta and received a B.F.A degree in Illustration and Graphic Design. "There was a lot of
trial and error trying to figure out how to make money with art but still have creative freedom. I tried working professionally as a graphic designer for a while. I made things from wedding invitations to billboards to cycling apparel, but I was losing my creativity. When I made the move back to East Texas to be near family, I decided to make a career change, a big one," Cora states.
Slave – It turns out Cora needed to find the right medium and tools for her creative expression, one she could passionately be a slave to, and it continues to hold her interest. The artist affirms, "I kept doing magazine ads for a company in Denver. I began teaching painting at Pinot's Palette while I apprenticed to become a tattoo artist. I was spending all of my time looking at tattoos, drawing tattoos, and spending all of my money on tattoos, so it made sense to me. I now, on a daily basis, sell my artwork. Before I became a tattoo artist, I would sell a painting every now and then. Now, for the last three years I work by appointment only, people send me ideas, and I create something special just for them. Tattooing is definitely the most challenging thing I've ever done. It's permanent, no erasing. Your canvas moves, complains, and bleeds. Your machine vibrates, the needle vibrates, and your back hurts. There are so many factors, but the fact people daily ask for me to put my artwork on them forever amazes me. Paintings can be damaged in fire, floods, tornados, or stolen by a roommate. A tattoo is with the person until they die, or lose a limb."
Neighbors – Cora lives on a small farm in the woods outside of Tyler with her many animal neighbors currently consisting of four dogs, two donkeys, two turtles, a tortoise, and some fish. She spends most of her time at Red Rooster Tattoo (1214 E. Marshall Ave., Longview) with a very talented group of artists, including her mentor who taught her the art of tattooing, Tyler Weisenberger. She laughs, "If it wasn't for him, I wouldn't be able to give people forever art. He actually introduced me to my boyfriend, his brother."
Worried About You – Every career and situation comes with its own set of frustrations. Before, for Cora, it was not being able to make enough money from doing something she loved. "In my current job the most frustrating part is putting your heart into something, and then it's not what the client has in mind. No worries. We will continue to work together and find a happy medium.
Tops – "We at Red Rooster Tattoo want to give people the best tattoo possible. Each of us has our own unique style, and we place people with the best artist for the tattoo they want, states Cora. You can check out Red Rooster on Facebook or Instagram at Red Rooster Tattoo.
Heaven – Cora's favorite artist is Sandi Calistro (Denver based painter and tattoo artist). "When I lived in Atlanta, I went to an art show and saw one of her
paintings of a circus lady holding a monkey, very stylized with large eyes but still perfect. She even drew little tattoos all over the lady. I can still see it perfectly years later. I looked her up on the internet and realized she was a tattoo artist as well and living in Denver. I was already planning on moving to Denver so when I realized that's where she lived, I immediately booked an appointment with her. I began going to get tattooed by her every few months for a few years. I still get tattooed by her actually. It was she and her co-worker that asked if I had ever considered being a tattoo artist. At the time I was making good money doing graphic design and thought I was set in my career and too old to make the change. She's truly talented, and the way she does things are heavenly unmatchable," exclaims Cora.
Waiting On A Friend – When asked about some of the most important things art brings to her life Cora replies, "People and happiness. Some of my best friends and most important people in my life I met somehow through art, whether from school, in a class, at a show, at a job. Art brings people into my life. Art brings happiness into my life as well. When I worked the corporate design jobs, I was overworked. I never did anything fun or creative for myself. I was losing who I was. I was becoming stagnant. Now working in a creative environment where everyone I work with is inventive, it keeps my creative juices flowing, and they push me to create which makes me happy. Making art is a release, a therapy in a sense. An artist could go crazy not being able to create.
Keep up with Cora's art, tattoos, and/or animal shenanigans on Instagram at @lovecoratattoos.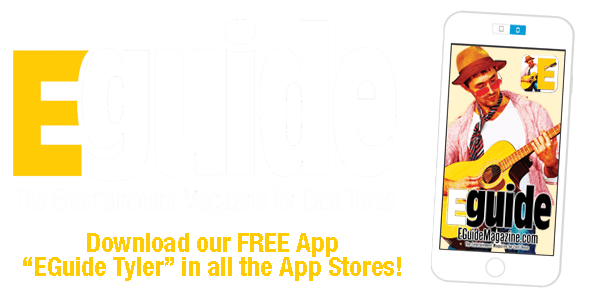 UT Tyler Graduate Student Exhibits Feature Steel, Wood Creations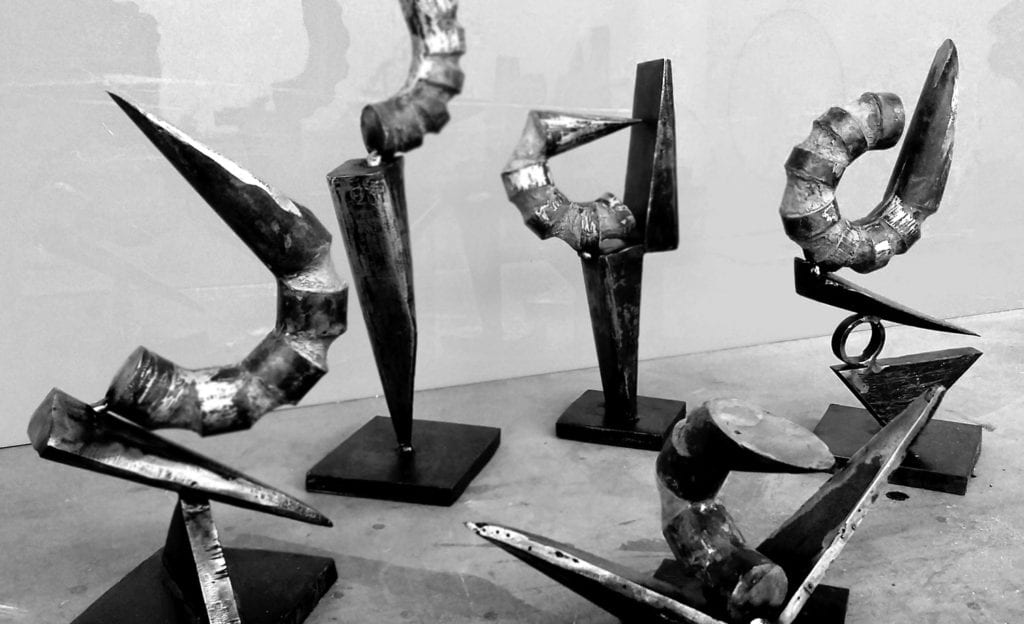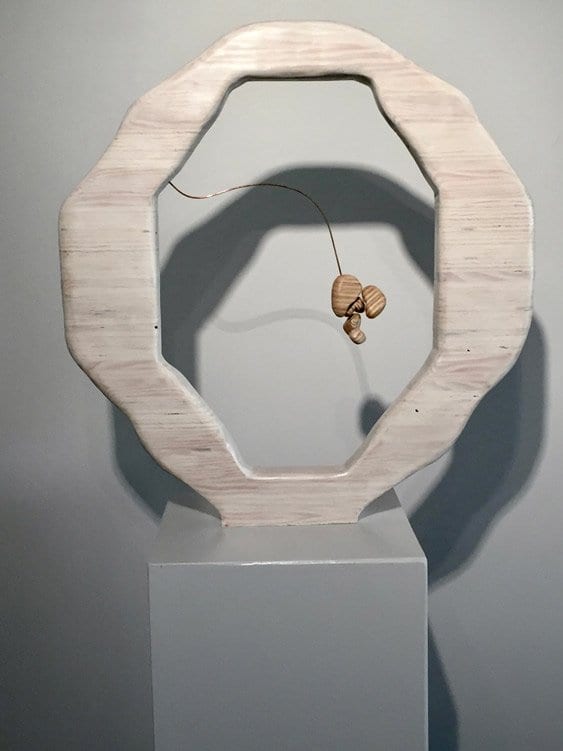 The University of Texas at Tyler Department of Art and Art History is proud to announce three exhibitions featuring three-dimensional artists seeking a master of arts and master of fine arts degrees this spring.  
"Students and visitors to our galleries will be in for a special treat as this semester's master-level artists craft wood and steel into their own unique artistry," said Gallery and Media Coordinator Michelle Taff.
The Meadows Gallery currently features "With Wood and Paint" by masters of fine arts candidate Jake Arnold of Bullard. Arnold's work is centered in additive and subtractive wood-working, and it incorporates both aggressive geometrical and softer voluptuous forms touched with paint. A public reception with artist talk will be at 6pm on Thursday, March 22 at the gallery.
The Fine Arts Complex Gallery currently features "Finding Place" by master of arts candidate Kirsti Smith of Canton. Smith's wooden sculptural forms explore relationships and community and how well individuals fit and find place in their own surroundings. A public reception with artist talk will be 6 p.m. Thursday, March 29 at the Fine Arts Complex gallery.  
Both exhibits conclude Friday, March 30.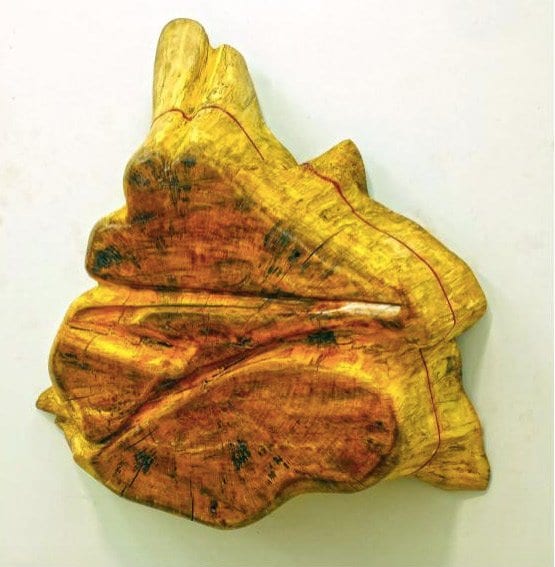 In addition, master of fine arts candidate Brandon Witschi of West Virginia will display his sculpture in an exhibition titled "Beyond Compression" in the Meadows Gallery. Witschi combines steel and other media to create forms that emphasize balance, stability and individuality. A public reception with artist talk will be 6 p.m. Thursday, April 12 at the Meadows Gallery. The exhibit will conclude Friday, April 13.
Gallery hours are 8 a.m. – 5 p.m. Monday through Friday and by special appointment. For more information, contact Taff, 903.566.7237 or
mtaff@uttyler.edu.
A member of the prestigious UT System, The University of Texas at Tyler focuses on student success and innovative research in the more than 80 undergraduate and graduate degree programs offered. With more than 10,000 students, UT Tyler has facilities in Tyler, Longview, Palestine and Houston.
On Exhibit at The University of Texas at Tyler Art Galleries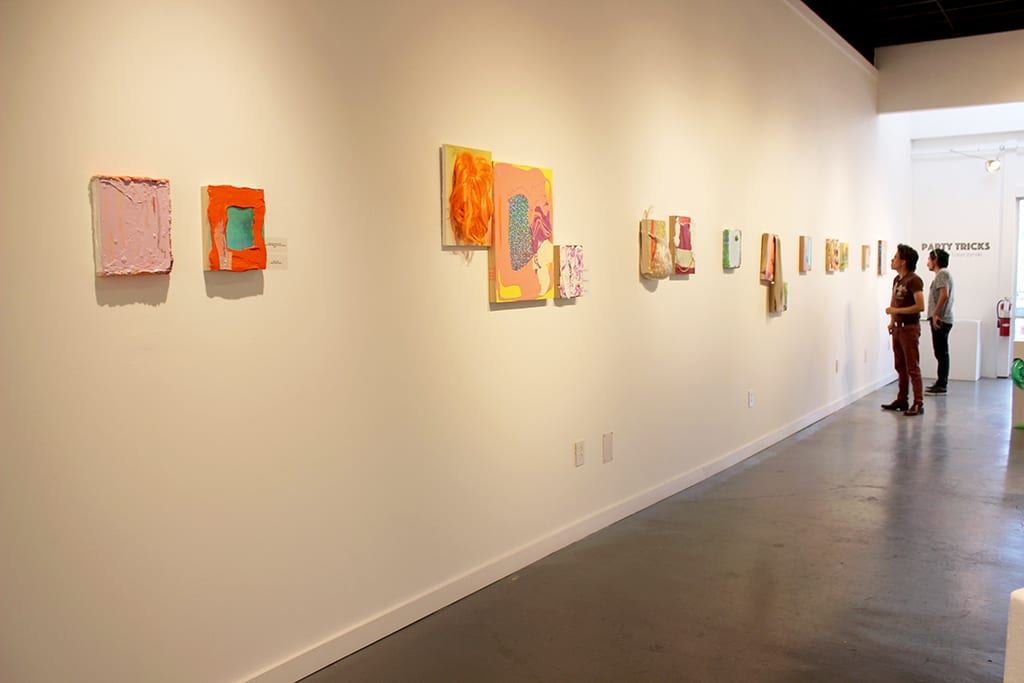 UT Tyler hosts several galleries with a variety of art on exhibit. For more info, call (903)566-7237 or email mtaff@uttyler.edu. On exhibit this month:
There are several galleries. The Meadows Gallery is located within the R. Don Cowan Fine and Performing Arts Center on the campus of UT Tyler and features rotating exhibitions. The Meadows Gallery exhibition schedule includes nationally known guest artist exhibitions, the Annual International Exhibition, faculty curated exhibitions, MFA thesis exhibitions, and a student juried exhibition each summer.
The UC Gallery is located on the second floor of the University Center. This gallery is dedicated to exhibiting student work.
The Fine Arts Complex (FAC/ARC) Gallery is located in the new Fine Arts Complex. The FAC Gallery provides a place for invited artists, undergraduates, and graduate students to display their works. In conjunction with art history courses, students have curated exhibitions from the Tyler Museum of Art's permanent collection, given talks on the work, and hosted opening receptions in the gallery.
Exhibits scheduled are:
Thru March 9th – 33rd Annual International Exhibition

March 22nd (6pm) – MFA Thesis Exhibition Reception: Daniel Jake Arnold (Meadows Gallery)

March 29th (6pm) – MA Thesis Exhibition Reception: Kirsti Smith (FAC Gallery)

April 7th – 4th Annual Art History Symposium (ARC 112)

April 10th (5:30pm) – MA Thesis Presentation by JoBeth Cox (ARC 112)

April 12th (6pm) – MFA Thesis Exhibition Reception: Brandon Witschi (Meadows Gallery)

April 19th (5:30pm) – BA Thesis Presentation by Cree Summerfield (ARC 112)

April 19th (6pm) – 1st BFA Thesis Exhibition Reception (FAC Gallery)

April 26th (6pm) – 2nd BFA Thesis Exhibition Reception (FAC Gallery)

May 3rd (6pm) Annual Juried Student Exhibition Reception and Juror Talk (Meadows Gallery)
Call for Artist: "Unfettered" Exhibit April 7th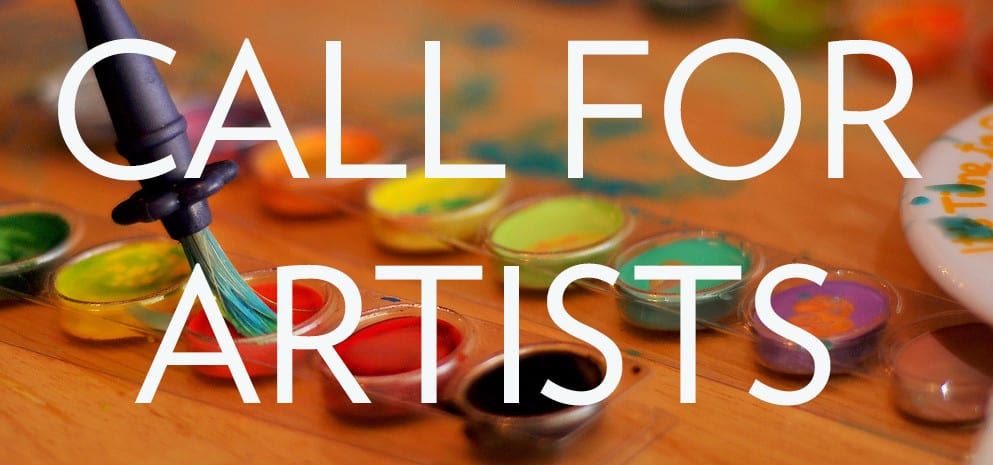 Call for Artist:
"Unfettered" Exhibit April 7th at Wagner Auto Group, Tyler
Attention artists: submission for the Art Show "Unfettered" to be held Saturday, April 7th (7-11pm), Wagner Auto Group, Tyler. This one night curated art show will have a scene like no other. "This will be an extremely exciting evening out to peruse original art, watch live art demos, and check out some extremely talented art vendors," said Kerian Massey, curator of the show.
"We are looking for a variety of art with the theme of 'Unfettered.' To be unfettered is to come undone, to let go or to become free, without ties. Any artwork that carries this theme in any loose fashion will be considered."
For more info contact Kerian Massey at keriansartshows@gmail.com or call (903)714-7414
All art will be juried in by a panel of judges. Notice of Acceptance will be given Monday, March 26th.
For those who want to be a part of the show but would like to sell more, there will be an area for select fine art for sale. All artwork is subject to review for quality and content. Absolutely no resale items with the exception of canvas prints and fine art prints.