Inside the Artist's Studio: Lenora Hill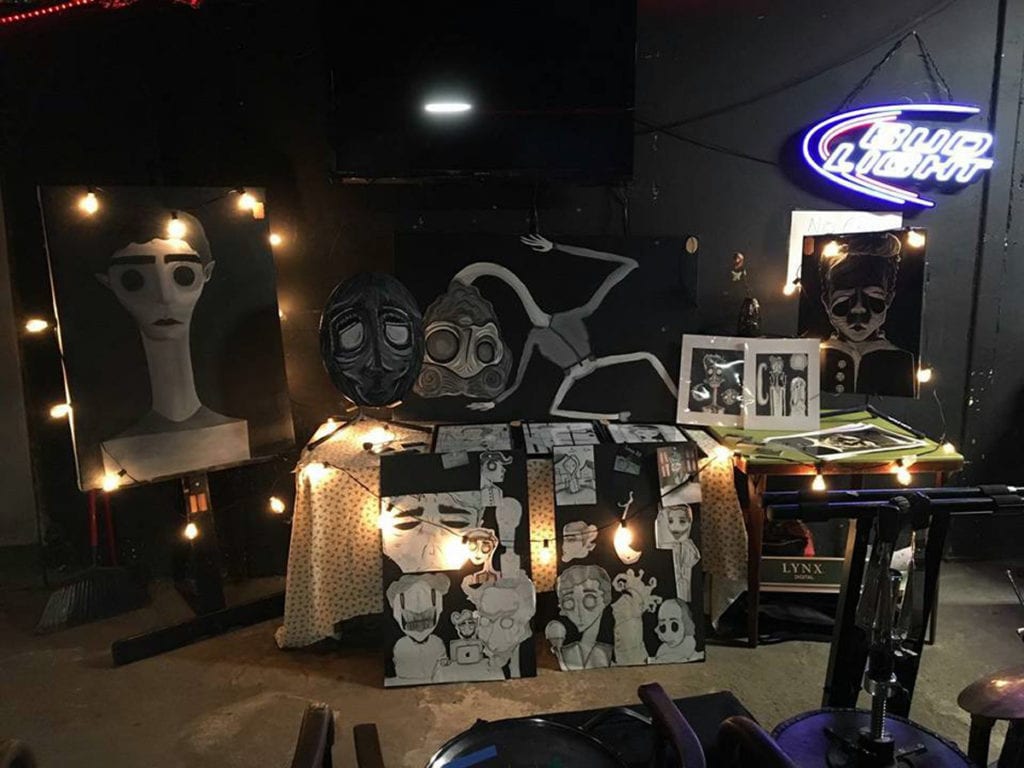 One person's craziness is another person's reality
By Derrick White
"I follow so many amazing artists on Instagram, and I know some equally amazing artists in Tyler. For a while I was convinced there wasn't room for any other artists, but what I didn't realize at the time was the world always needs more art. Even if the people don't want it, we should give it to them anyway, just in case they don't realize they want it," states local, Tyler artist Lenora Hill.
I concur. You should make art, share art. Everyone should embrace the creative outlet of their unique human existence. Sell work you've made, don't make work to sell. Take the craziness of your life and experiences and channel it into your personal, creative expression. "One person's craziness is another person's reality," is a quote from visionary artist and film director Tim Burton.
When one experiences Lenora Hill's artwork, the Tim Burton influence is apparent. However, Lenora is her own artist. She has dedicatedly committed to her own style, and she has created her own characters' narratives with their own realities. Lenora's work is dark, humorously twisted, and engagingly intriguing, and she is deeply devoted to her craft.
Lenora started studying art at Kilgore College and then transferred to Tyler Junior College, graduating in December of 2016. She has exhibited in numerous student exhibitions and has been instrumental in promoting the East Texas art scene.
"During my first semester at TJC, I displayed work at my first art show at a venue called the Mango Chateau, along with local artist Paris Martin and multiple local bands. In February of 2017, I worked with Douglas Jay Boyd to put on a show at the former Jul's restaurant called the Lemonade Collection showcasing eight artists of varying media and a number of local and out of town bands. Afterwards, I was contacted by Daniel Westmoreland at the Athens Brewery about putting on a live painting and music event. We named the event 2nd Story Arts, and it took place in March and included around six or seven musical acts and four artists. On the eighth of July, we had our second 2nd Story Arts exhibition and event, hosting nine artists," Lenora affirms. Also in Athens, Lenora took part in a mural painting at the Trace Bar with local Tyler artists Alison Matlock and Sean Smith. The next Athens Brewery Company 2nd Story Arts show is scheduled to be on September 9th.
Lenora keeps herself busy creating and getting her work in front of audiences. Lenora has participated in the Downtown Tyler Wine Swirl art event, and she has had work published in Tyler's Noise City Zine and the annual TJC Bell Tower Arts Journal. She was commissioned to draw the sheet music cover art for the production of 'Troubadour' in Atlanta, Georgia. Later this year, on October 21st, Lenora will be in Deep Ellum in Dallas, TX displaying and selling artwork for the annual pancakes and booze arts festival. You may have seen her work locally at El Guapo Records, the former What About Kabob, and currently at the Strada Caffé near Downtown.
Lenora mainly works with either acrylic paint or ink. "When I am working with ink, I have a Kuretake no. 50 ink brush pen I use on watercolor paper, or I'll use a variety of Micron brand pens. On a rarer occasion, I might use watercolor paints or sculpt with clay. I paint mainly on canvas and wood," states the artist.
When asked about her early inspirations Lenora replies, "I've always liked to draw, but even up until high school all I had ever really created were quickly sketched ideas I would hang on the walls of my bedroom. I guess collectively they made a cool collage, but I still didn't seriously start making art until my second year of college. I knew the style I wanted to draw in, I just had to put in the practice to get there. I was pretty impressed with surrealism throughout my life, so I believe it had an effect on my style. Tim Burton movies like "Alice in Wonderland" and "Coraline" introduced me to alternate worlds of strange characters and scenery and inspired me to create my own. I see all of my paintings and drawings as a culmination of characters from the same weird universe."
Lenora continues, "The most important thing art has brought to my life is the understanding I will never be as good as I can be. I can never draw for so long, or paint for so long, I can't improve any further. There is always a goal, and I'll never get to a point where there's nothing left to learn. Being an artist is like reading a really good book series, but instead of getting to the end and not having anything left but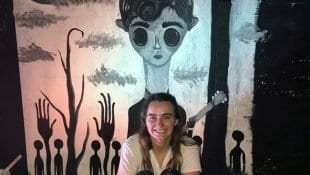 weird dissatisfaction the world you were just invested in is through existing, you can keep reading forever. So in a simpler sense, I always have something to do, and I like doing it. Aside from that, it's introduced me to some of the most incredible people throughout the years, and I've learned something from all of them."
Lenora gains inspiration from artists like Jean-Honore Fragonard (French Rococo painter distinguished by exuberance and hedonism). "He incorporated some pretty inappropriate themes for the time, which take a second to catch because the way they are painted is just so beautiful and distracting, but it's like each painting has its own secrets, and if you don't stop and admire it for long enough, you can totally miss out on what he was trying to show. It makes one wonder how many messages or signals are missed in other artwork, or even other aspects of life, because you didn't stop for long enough to soak in the details. Over all, I can only hope to achieve such a graceful, playful style," pines the artist.
"It's hard to find logic in things sometimes. That's why I can't analyze things too much, because it often doesn't make much sense." – Tim Burton.
Find more info about Lenora Hill's art through Facebook and an Instagram at OddsArt.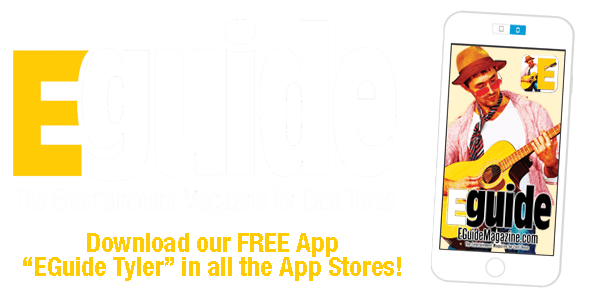 UT Tyler Graduate Student Exhibits Feature Steel, Wood Creations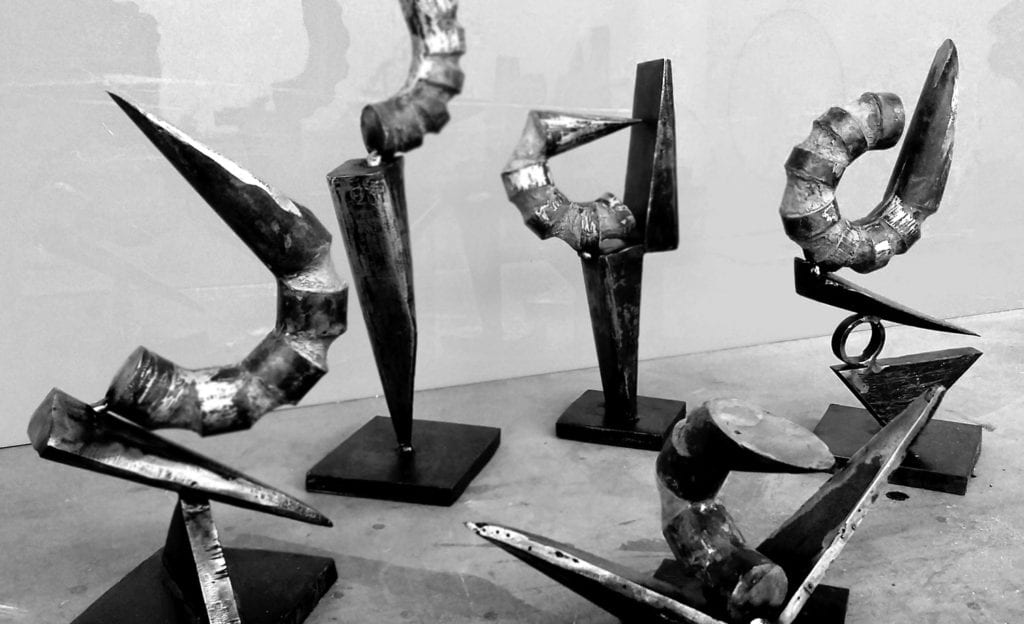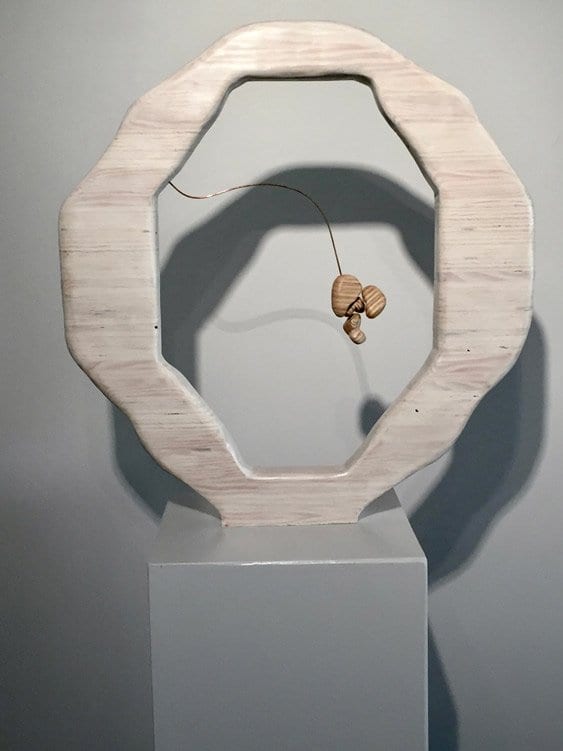 The University of Texas at Tyler Department of Art and Art History is proud to announce three exhibitions featuring three-dimensional artists seeking a master of arts and master of fine arts degrees this spring.  
"Students and visitors to our galleries will be in for a special treat as this semester's master-level artists craft wood and steel into their own unique artistry," said Gallery and Media Coordinator Michelle Taff.
The Meadows Gallery currently features "With Wood and Paint" by masters of fine arts candidate Jake Arnold of Bullard. Arnold's work is centered in additive and subtractive wood-working, and it incorporates both aggressive geometrical and softer voluptuous forms touched with paint. A public reception with artist talk will be at 6pm on Thursday, March 22 at the gallery.
The Fine Arts Complex Gallery currently features "Finding Place" by master of arts candidate Kirsti Smith of Canton. Smith's wooden sculptural forms explore relationships and community and how well individuals fit and find place in their own surroundings. A public reception with artist talk will be 6 p.m. Thursday, March 29 at the Fine Arts Complex gallery.  
Both exhibits conclude Friday, March 30.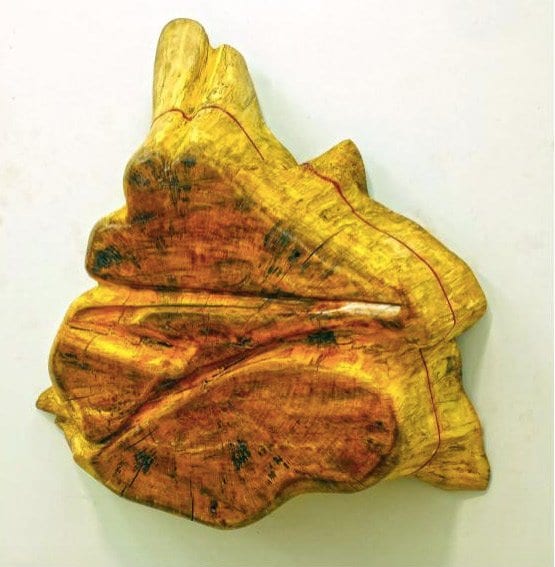 In addition, master of fine arts candidate Brandon Witschi of West Virginia will display his sculpture in an exhibition titled "Beyond Compression" in the Meadows Gallery. Witschi combines steel and other media to create forms that emphasize balance, stability and individuality. A public reception with artist talk will be 6 p.m. Thursday, April 12 at the Meadows Gallery. The exhibit will conclude Friday, April 13.
Gallery hours are 8 a.m. – 5 p.m. Monday through Friday and by special appointment. For more information, contact Taff, 903.566.7237 or
mtaff@uttyler.edu.
A member of the prestigious UT System, The University of Texas at Tyler focuses on student success and innovative research in the more than 80 undergraduate and graduate degree programs offered. With more than 10,000 students, UT Tyler has facilities in Tyler, Longview, Palestine and Houston.
On Exhibit at The University of Texas at Tyler Art Galleries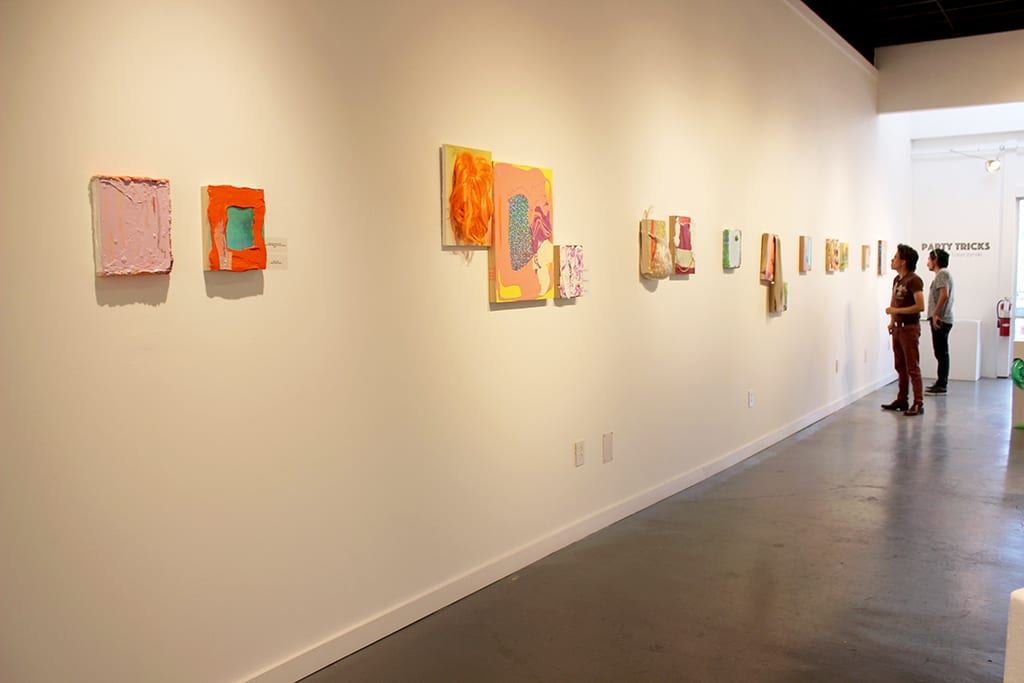 UT Tyler hosts several galleries with a variety of art on exhibit. For more info, call (903)566-7237 or email mtaff@uttyler.edu. On exhibit this month:
There are several galleries. The Meadows Gallery is located within the R. Don Cowan Fine and Performing Arts Center on the campus of UT Tyler and features rotating exhibitions. The Meadows Gallery exhibition schedule includes nationally known guest artist exhibitions, the Annual International Exhibition, faculty curated exhibitions, MFA thesis exhibitions, and a student juried exhibition each summer.
The UC Gallery is located on the second floor of the University Center. This gallery is dedicated to exhibiting student work.
The Fine Arts Complex (FAC/ARC) Gallery is located in the new Fine Arts Complex. The FAC Gallery provides a place for invited artists, undergraduates, and graduate students to display their works. In conjunction with art history courses, students have curated exhibitions from the Tyler Museum of Art's permanent collection, given talks on the work, and hosted opening receptions in the gallery.
Exhibits scheduled are:
Thru March 9th – 33rd Annual International Exhibition

March 22nd (6pm) – MFA Thesis Exhibition Reception: Daniel Jake Arnold (Meadows Gallery)

March 29th (6pm) – MA Thesis Exhibition Reception: Kirsti Smith (FAC Gallery)

April 7th – 4th Annual Art History Symposium (ARC 112)

April 10th (5:30pm) – MA Thesis Presentation by JoBeth Cox (ARC 112)

April 12th (6pm) – MFA Thesis Exhibition Reception: Brandon Witschi (Meadows Gallery)

April 19th (5:30pm) – BA Thesis Presentation by Cree Summerfield (ARC 112)

April 19th (6pm) – 1st BFA Thesis Exhibition Reception (FAC Gallery)

April 26th (6pm) – 2nd BFA Thesis Exhibition Reception (FAC Gallery)

May 3rd (6pm) Annual Juried Student Exhibition Reception and Juror Talk (Meadows Gallery)
Call for Artist: "Unfettered" Exhibit April 7th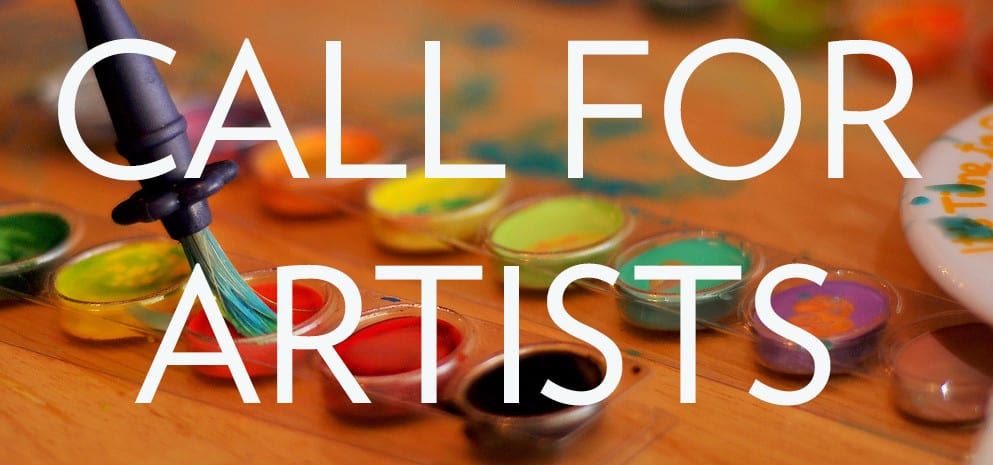 Call for Artist:
"Unfettered" Exhibit April 7th at Wagner Auto Group, Tyler
Attention artists: submission for the Art Show "Unfettered" to be held Saturday, April 7th (7-11pm), Wagner Auto Group, Tyler. This one night curated art show will have a scene like no other. "This will be an extremely exciting evening out to peruse original art, watch live art demos, and check out some extremely talented art vendors," said Kerian Massey, curator of the show.
"We are looking for a variety of art with the theme of 'Unfettered.' To be unfettered is to come undone, to let go or to become free, without ties. Any artwork that carries this theme in any loose fashion will be considered."
For more info contact Kerian Massey at keriansartshows@gmail.com or call (903)714-7414
All art will be juried in by a panel of judges. Notice of Acceptance will be given Monday, March 26th.
For those who want to be a part of the show but would like to sell more, there will be an area for select fine art for sale. All artwork is subject to review for quality and content. Absolutely no resale items with the exception of canvas prints and fine art prints.