Inside the Artist's Studio: Mr. Paul David Jones, Esq. Crazy People Make Better Artists: A Tall Tale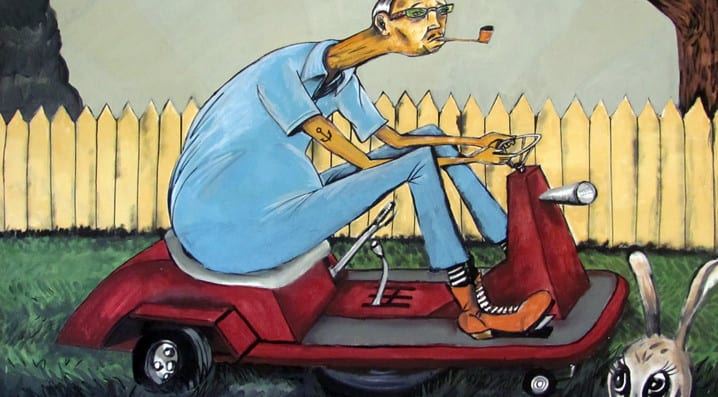 ---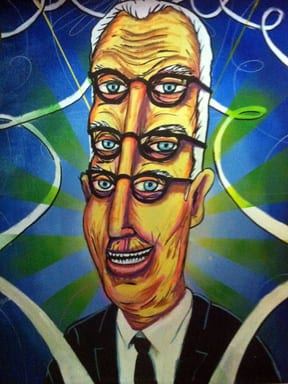 By Derrick White
Wow! Do you feel it? I'm sure you do. Crisp and clean, there is something special happening all around. Stop and you can sense the exciting, vibrant, tingling taste. An arts, music, food and social scene have momentum in East Texas. Everything from incredible live music infused with the smell of BBQ to the hint of rose petals in a locally brewed beer. It is a great time to be here.
[Writer's note: this article is better enjoyed with any Neil Young song you may have available playing in the background, a BBQ sandwich and a Rose City Pale Ale.]
There is a nucleus for these sorts of powerful movements, a positively charged central core. There is usually a genius, rebel, freak, or creative crazy person in the middle (kind of like when artist Edouard Manet sparked the modern Impressionist movement in the 1860's). There is something very special about having outsider visual artist Paul Jones living and working in Tyler, Texas. He exudes an imaginative, groovy vibe. Paul is "Keep Austin Weird," "Portlandia," and "The Independent Order of Odd Fellows," all rolled into one. If you've met him, then you know exactly what I'm talking about. He is the most influential living artist for my own work by far. A tall, robust and pungent lumbersexual, Paul brings an honest, casual and natural creativity to his every act of living, whether it is cooking, family, painting, playing guitar, storytelling or teaching art at Tyler Junior College.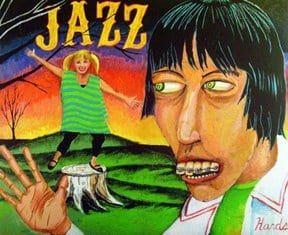 However, our local folk hero comes from humble beginnings. Abandoned as a baby out in the oilfields of West Texas, Paul Jones was raised by prairie dogs and leaf-nosed bats before being found and adopted by a kindly couple who wish to remain unknown. I've got to bet that his old man became fascinated with his actions, turned him loose, his mama too. There wasn't a thing he couldn't do. As a young boy he spent his formative years under the guidance of his accepted uncle, Tom Beaver, originally a West Virginia woodsman, relocated up the Mississippi in St. Louis. As a way of amusing his uncle, Paul swiftly learned to tell elaborate and thrill-seeking tales. He could spin a yarn better than anyone.
While Paul was still a young man he returned to Texas by riding a tornado. Jones had the time of his life in Texas becoming very Tex-centric. He says he wouldn't swap Texas for the whole rest of the United States even if you threw in Canada and Alaska too. Paul settled in DeSoto, south of Dallas, where he started the town's very first street gang 'Mr. Doo Club' or otherwise known as M.D.C (these initials were later stolen, changed and incorporated into D.M.C by some hip-hop group from New York). Restless and incensed he became a guitar wielding front man for the post-punk, pre-grunge, somewhat famous, rock band Llama Nose, singing ireful and often disturbing lyrics about elderly relatives, gelatinous desserts and a fish eating its own parents. Then he set his sights on a new target. Denton, Texas was a quiet, sleepy, peaceful community, now it is considered a college party town because, in part, of Paul David Jones (little known fake fact: Fry Street is named after Paul's 4am campfire bacon breakfast stories he would recount every other Saturday in the middle of the road).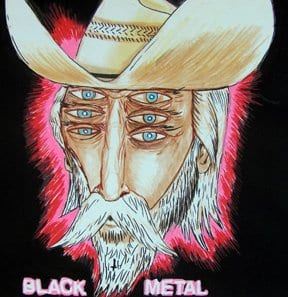 Paul later spent time in Waxahachie, Texas influencing a generation of other outsider artists with his outlandish style, subjects and methods. When the outlaw printmakers The Amazing Hancock Brothers would come to town, they were frightened and called Paul the most wild thing of all. Paul will sometimes let ceramic face-jug legend Carl Block play bass guitar for him, but he makes Carl wear a kilt! When Paul travels to Austin, Daniel Johnston pesters him for his autograph and Wayne White from Los Angeles is constantly calling asking for catchy words and phrases. Paul continually goes on strange and wonderful adventures, namely his annual co-birthday celebration with Stephen King, the late Larry Hagman, the late Chuck Jones and comedian Bill Murray. These days Bill Murray is the only person who still speaks to Paul, but let's face it, two of the other guys are dead and Stephen King is a real weirdo.
Journeying to East Texas as a devoted married man and father of two, Paul lived in Bullard's trees as an owl for a brief period before building both a land-bound pirate ship and a severely high tree house not suitable for habitation. Nowadays, Paul has settled down. He has founded his offbeat organization T.I.T.A.N (Twilight In The After-Noon) encouraging middle-aged men to begin enjoying their benefits of old age early, wearing one-piece Dickies coveralls, driving mobility scooters, and eating supper at 4pm (as an active T.I.T.A.N member I must admit, it's a little uncomfortable and requires way too many naps).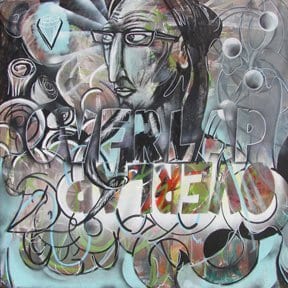 Paul's artwork is still edgy and his presence is still implicit. You'll see him around town having an art show, playing a gig, eating some chicken of the cave, maybe enjoying a locally brewed beer or pulling someone's leg (sometimes literally) and, you'll feel it, an exciting, vibrant, constant hum. You will actually recognize what's going on, at this time, in our area. That special something, the ambiance that comfortingly tells you "hey, if that loud, weird, facial haired dude is here, this must be cool," and do you know what? It is. It is authentic. It's moxie. It is a great time to be here. Climb aboard fellow pirates, we aren't going anywhere because we are already here.
Paul earned his Associates of Arts degree from Cedar Valley College, Lancaster, a Bachelor of Fine Arts from the University of Texas at Tyler and his Master of Fine Arts from the University of North Texas, Denton. If you wish to feed off his vivacity, Paul currently has some of his weird and astonishing art on view now and for sale on Saturday February 15th in a group exhibition hosted by Cork: Food and Drink (5201 S. Broadway Ave. / Times Square Center, Tyler).
But come with the understanding, Paul Jones is both the Bill Murray and the Paul Bunyan of East Texas. You may have to stand in line to meet him.
Paul is available on Facebook – Paul David Jones.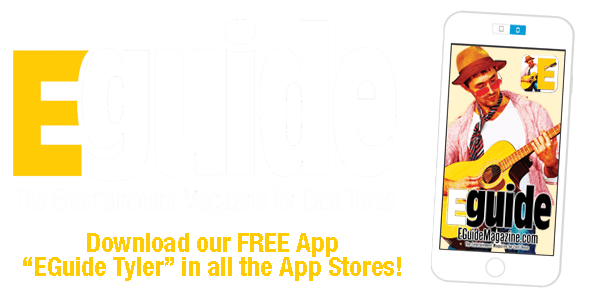 Art in the Garden April 28th at the Rose Garden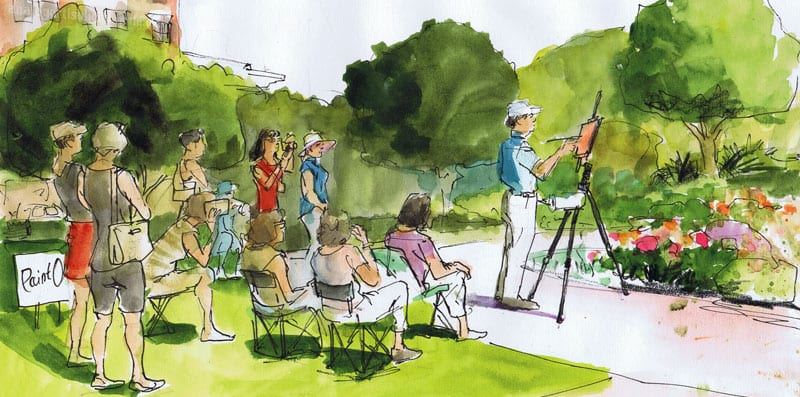 April 28th (11am-2pm) – 12th Annual Art in the Garde
n
The Tyler Parks and Recreation Department invites you to come paint or draw with us in the Tyler Rose Garden, 420 Rose Park Dr., Tyler.
Join local artists of all ages to paint. Bring your paints, any medium (paper or canvas) and an easel and create a masterpiece. Non-painters are welcome to view the garden and the artists at work.
A display of artwork will be shown in the exhibit area.
This is free to the public. Light refreshments will be served in the Rose Garden Center.
Art instructors are welcome to bring their students of any age.
For more info call (903)531-1214.
TJC Art Fest: This Week, Bell Tower Arts Journal" Launch Party, International Day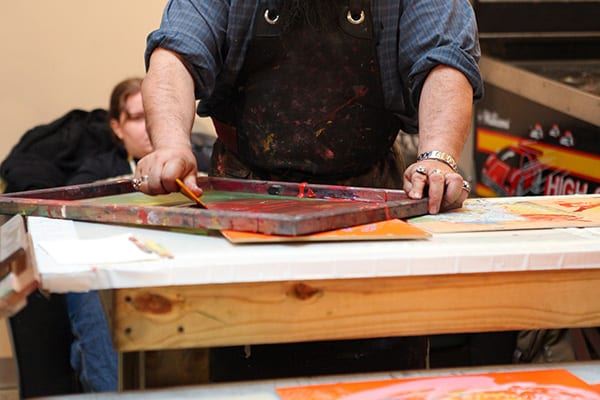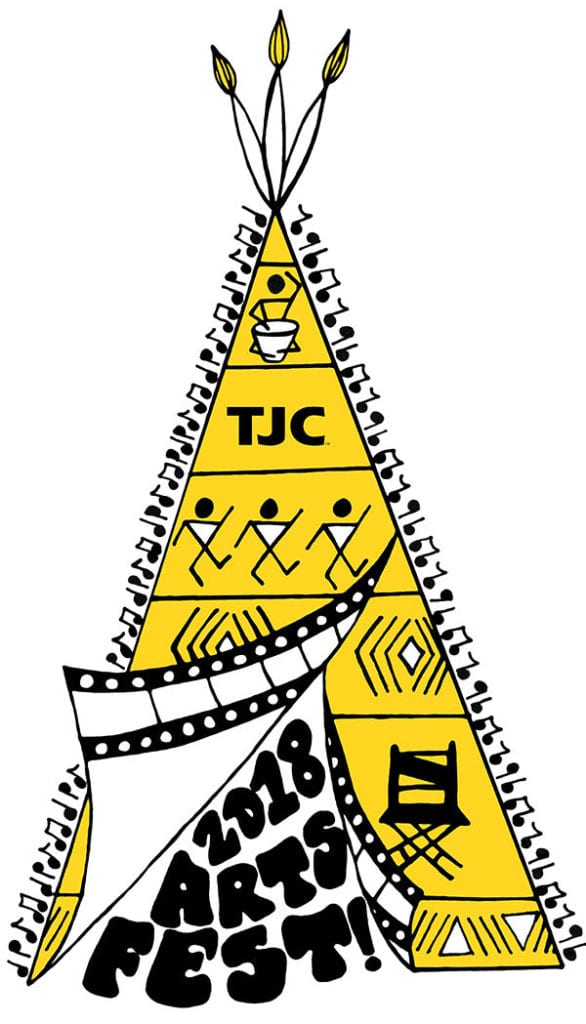 Tyler Junior College, the Tyler Museum of Art and others, are once again offering a spring arts festival packed with tons of events and performances. The TJC April Arts Festival will be collaborating with the Tyler Museum of Art the entire month of April.
The festival is a celebration of the dynamic arts programs at Tyler Junior College. These programs provide rich learning experiences. This event is a collaboration of The Bell Tower Arts Journal, International Day, the Tyler Museum of Art, and the Art, Music, Theater, Speech, Dance, and Visual Communications departments. Back again, the local CBS 19 will be supporting media underwriting.
The Annual Arts Festival germinated from the notion of Dr. Linda Gary (TJC Dean of Humanities, Communications and Fine Arts) a few years ago. Dr. Gary's original thoughts of the festival bloomed from her idea of outstretching the outstanding activities that the multiple departments at the college conduct and coordinate. Why not share the greatness? There are some entertaining, cultural, enlightening events taking place at the upcoming festival. Find the ones you are interested in, check them all out, and reconnect to one of Tyler's trademarks and come celebrate the arts.
2018 April Art Festival events include:
On view all of April – "Sticks and Stones: Works by Helen Altman" and the 14th Annual High School Art Exhibits will be at the Tyler Museum of Art all month. For more info, go to

tylermuseum.org

.

April 2nd-27th – A Visual Communications Exhibition will be displayed in the Pirtle Technology Building, Pirtle Phase 4.

Through April 25th – The Amazing Hancock Brothers will be on exhibit at the TJC Wise Auditorium Art Gallery.

Through April 27th – East Texas CARES Food Pantry is hosting a Food Drive, sponsored by The Art Club. Donations may be dropped off in the Jenkins Hall Art Department Lobby.
---
April 16th (2pm) – "The Bell Tower Arts Journal" Launch Party will be held in the TJC Jenkins Hall Art Department Lobby. The unveiling of the latest edition of "The Bell Tower Arts Journal" includes selected artwork, poetry and prose from students.

April 17th (9am-5pm) – TJC's Annual International Day celebrates diversity and worldwide cultures with an amazing lineup of events and activities in the Apache Rooms of the Rogers Student Center.

April 17th (10am) – Distinguished Lecture Series: Hearing Each Other: Tolerance & Interfaith Dialogue will be held in the Wise Auditorium.

April 17th (7:30pm) – Wind Ensembles and Symphonic Band will be in concert in Wise Auditorium. Come enjoy an evening of great music performed by students in the TJC Percussion Ensembles and Symphonic Band. Free admission.

April 18th (12 noon) – Coffee House: Chamber Singers will perform at Tyler Museum of Art in the lobby.

April 18th (5:30pm) – Forensics (Speech and Debate) Team Showcase will be held in the Jean Browne Theatre.

April 20th (1pm) – Student Recital Series will be held in the TJC Jean Browne Theatre.

April 23rd (3pm) – The Student Film Festival be be held in the TJC Apache Rooms. a

April 23rd (3pm) – "Be An Anchor" will be held in the Newsroom, Potter 203.

April 24th (10am) – Rock the Garden games and activities will be held in the TJC Genecov Garden area.

April 24th (3pm) – Azerbaijani Music Concert & Workshop will be held in the TJC Apache Rooms.

April 24th (7:30pm) – Spring Choral Concert will be presented in the TJC Wise Auditorium.

April 25th (12 noon) – THUNDERDOME Art Competition will take place where there is only one winner – all the other entries will be destroyed by the annihilator. BYOT (Bring your own tears) to Jenkins Courtyard. Special guests will be the Amazing Hancock Brothers!

April 25th (2pm) – Amazing Hancock Brothers Printmaking demonstration will be held in the TJC Jenkins Hall Art Department Lobby.

April 25th (12 noon) – Coffee House: Faculty Recital will be performed in the Tyler Museum of Art Lobby. Concert and museum admission is free.

April 25th-28th (7:30pm) and April 28th (2pm) – "Hamlet" will be presented in the TJC Jean Browne Theatre.

April 25th (7:30pm) – TJC Jazz Ensembles will perform in the Wise Auditorium.

April 27th – The Performance Grant Student Showcase Art Exhibition will on display in the Wise Auditorium Art Gallery.
Most events are free to attend and everyone is welcome. There is something for everyone offered during this month-long festival. Find the events, exhibits and performances you are interested in and come enjoy. It really is the best ticket in town!
Tyler Junior College is located at 1400 E. Fifth St., Tyler. The Tyler Junior College Wise Auditorium Fine Arts Building and TJC's Jean Browne Theatre in the Wise Cultural Arts Building are located near South Mahon Ave. across from the Tyler Museum of Art. More info can be found at tjc.edu/artsfestival or call (903)510-2200.
14th Annual High School Art Exhibit at Tyler Art Museum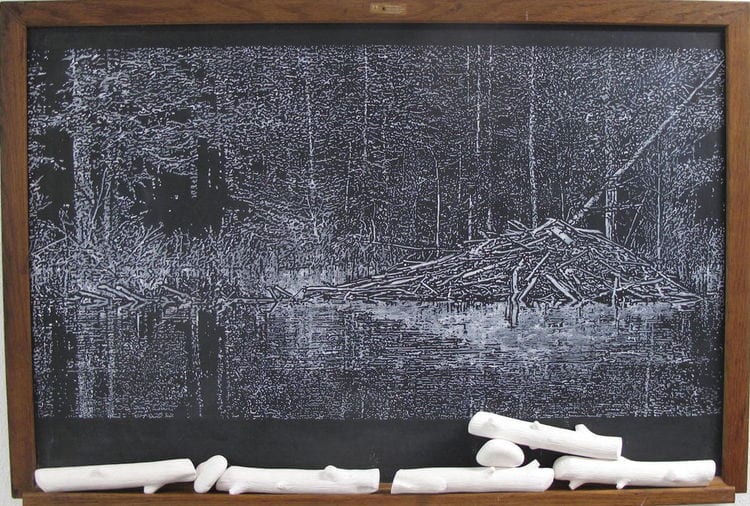 This Month at Tyler Museum of Art:
14th Annual High School Art Exhibition and "Sticks & Stones: Works by Helen Altman" on Exhibit
The Tyler Museum of Art (TMA) is located at 1300 S. Mahon Ave. on the Tyler Junior College main campus. Regular TMA hours are 10am-5pm Tuesday-Saturday, and 1-5pm Sunday. The Museum is closed Mondays and most major holidays. The Museum is supported by its members, Tyler Junior College, and the City of Tyler. For more info call the museum at (903)595-1001, tylermuseum.org, or email info@tylermuseum.org.
TMA's 14th Annual High School Art Exhibition on Exhibit April 8th-May 6th
An unprecedented number of aspiring artists from local schools will have their first opportunity for a full museum exhibition with the Tyler Museum of Art's "14th Annual High School Art Exhibition," opening Sunday, April 8th and continuing through May 6th at the Museum. The museum is located Tyler Junior main Campus is located at 1300 S. Mahon Ave. Admission is free.
What began in 2005 as a small showcase for 23 students from four area high schools has blossomed into a major exhibition and community event. This year's juried competition, tops the previous record of 2016, spotlighting for the first time the work of more than 100 students from a best-ever 14 high-school campuses in Tyler and nearby cities.
Five outstanding works as selected by the jurors will be presented with "Merit of Honor" awards during the Opening Reception and Awards Ceremony from 2:30-4pm, Sunday, April 8th at the Museum.
The community is invited to meet the participating artists, enjoy light refreshments – and cast their votes for the annual Viewers' Choice Award to be presented at the exhibition's conclusion. Ballots are available at the Visitor Services desk in the TMA lobby.
"Merit of Honor" winners will receive gift certificates from Dick Blick Art Materials. All participating artists will receive Certificates of Participation and one-year student memberships to the TMA. To RSVP for the April 8th opening reception, call (903)595-1001.
Participating schools in the "14th Annual High School Art Exhibition" include All-Saints Episcopal School, Bishop T.K. Gorman Regional Catholic School, Cumberland Academy, Grace Community School, John Tyler High School and Robert E. Lee High School, all of Tyler; The Brook Hill School, Brownsboro High School, Bullard High School, Chapel Hill High School, Elkhart High School, Frankston High School, Whitehouse High School and Winona High School.
Support for the exhibition is provided by Collectors' Circle-Platinum Sponsor The Rogers Foundation; and Collectors' Circle-Gold Sponsors Martha and Randy Key, McElfatrick Charitable Foundation and Myrtis D. Smith.
"Sticks and Stones: Works by Helen Altman"
Tyler Museum of Art celebrates the arrival of springtime with a quarter-century survey in the career of one of the most diverse and prolific contemporary Texas artists. "Sticks and Stones: Works by Helen Altman" continues through June 3rd in the museum's Bell Gallery. Admission is free.
The exhibition, organized by the TMA and curated by Caleb Bell, features more than 40 pieces spanning a dynamic body of work by Altman, a Fort Worth-based artist noted for her ability to move between various series across an eclectic array of media.
"Sticks and Stones" focuses on her fascination with flora and fauna, which "have been a much-appreciated constant in my life," the artist said. "They have been a constant source of joy and also a source of coping."
Altman's specific choices of media throughout her career – blankets, wire birds, egg editions, and torch drawings, to name just a few – also reflect a pronounced emphasis on exploring the unique in the everyday.
"Many of my works use commonplace materials and objects. I respond to ready-made objects that are often discards or flawed in some obvious way," she said. "Alterations in these familiar things elevate them and draw parallels to our own human predicament."
Altman received both her bachelor of fine arts and master of arts degrees from the University of Alabama, as well as her master of fine arts from the University of North Texas. Her work has been widely exhibited and is featured in numerous public collections, including the Art Museum of South East Texas, The Grace Museum, and Museum of Contemporary Art in San Diego.
Support for "Sticks and Stones" is provided by Collectors' Circle Platinum Sponsor The Byars Foundation.
Special events in connection with the exhibition include: Free First Friday tours at 11am April 6th, May 4th and June 1st; and Family Days from 2-4pm Saturday, April 14th and May 12th.