Inside the Artist's Studio: The Healing Hands of Art
Inside the Artist's Studio:
The Healing Hands of Art
"Art washes from the soul the dust of everyday life." – Pablo Picasso.
This quote from famed artist, Pablo Picasso, alludes to the intrinsic value of art. Tyler Junior College (TJC) is embracing in the idea, with a new rotating art exhibit,"The Beauty of Art and Medicine." With the belief that art has a direct connection to health, TJC invites guests to enjoy the talents of local East Texas artists, displayed on the Vernon & Amy Faulconer floor of the Robert M. Rogers Nursing & Health Sciences Building on the TJC main campus. From recent studies, art used as medicine can increase positive emotions, reduce anxiety and stress, and improve positive identity and medical outcomes.
"Art is unquestionably one of the purest and highest elements in human happiness. It trains the mind through the eye, and the eye through the mind. As the sun colors flowers, so does art color life." – John Lubbock.
Artworks featured in the exhibition show a variety of approaches and help introduce some local artists to the spotlight. The exhibition is in collaboration with the Tyler Museum of Art, and has been thoughtfully installed by Derek Frazier. Selections in this inaugural exhibit include David Ackerson's colorful blast acrylic painting "Post Tenebrus Lux," Heather Crane's collage titled "Old School," and a mother-daughter collaborative named "Wisdom + Dreams," by Cathy Krafve and Anna Krafve Pierce. The diptych (two panels) acrylic painting depicts the organic, half shapes of a flower and a butterfly resounding the connection between the subjects through the use of positive and negative space. Other works include Gaylon Dingler's spontaneous, visually tactile, paper-mâché and acrylic, relief  sculptures "Moon Water" and "Red Hot." The remaining artists showcased are: Dana W. Adams, Mike Bayham, Don Bristow, Doug Carter, Terry Fowler, Philipp Fürhofer, Kyle Ischy, Brian Stone, Ellie Taylor, Elaine Vorster, David Wallace, and Derrick White.
Pieces in the exhibition are available for purchase through collaboration with Valerosa Designs and Gallery.
Come take a stroll through this beautiful building and enrich your eyes and soul through your experience with the art while it is on display. "The arts empower. The arts help transform communities and, as I often say, the result can be a better child, a better town, a better nation and certainly a better world. Let's champion our arts action heroes, emulate them and make our communities everything we want them to be," states Robert L. Lynch, President, Americans for the Arts.
I believe there are also health benefits to collecting and living with handcrafted, unique art and not with mass produced, machine milled decorations from corporate, big box craft stores. When surrounding oneself with original art, it ultimately improves the quality of life. Owning original art can make you happy and give you positive feelings, as well as satisfaction in having something matchless and singular of which no other duplicate exist anywhere else in the entire world. Art can enhance the space in which it is displayed and make for a more aesthetic environment. The art you collect and display can be a healthy expression of your own individuality. Art reduces stress by increasing relaxation, gratification, and tranquility. I get fulfillment from visiting friends and collectors and seeing my art hanging on their walls and knowing my creations found a good home. Collectors often point out elements in the composition they have discovered, from years of living with the artwork, which I never intended. Art offers opportunities for social interaction reducing isolation and makes community spaces more aesthetic and interactive. Art is a great conversation piece. Buying local art helps the members of your own community.
I know that the art we have in our home is some of the most important objects we have for poignant, sentimental, and artistic reasons. My family and I are surrounded daily by art which feeds creativity, invokes fond memories, and constantly surprises us and there is no other home in the world with the same or even a similar interior look. A few selections of our growing art collection include a Randy Brodnax ceramic pot created in his signature style and beautifully formed and glazed. Brodnax was the community college art professor who changed my life. I found inspiration in his art appreciation class and decided to pursue a career in art. He was the first adult I met who loved what he did for a living and my goal became to mimic his way of life. We have several ceramic vases, mugs, and platters from Jake Allee, a friend, former colleague, and amazingly prolific creator. A colorful and exquisite painting by Barbara Holland complements our living room. I first met Barbara in 1992 when she and I both received awards at an exhibition. She placed second and I got third. Years later, while applying for a teaching position at TJC, I learned they hired Barbara Holland instead of me. Good choice but I thought "who is this short, British woman who keeps beating me at everything?" Things worked out and I landed the job a year later and fortunately had the pleasure of working with Barbara for eight years before she retired. Other artists in our collection are Mason Buchanan, Sean Cagle, Brianna Clark, Amber Draschil, Justin Edwards, Christie Funk, Dave Funk, Charles and John Hancock, Daniel Hays, Paul Jones, Cacy Legnion, Philana Oliphant, Jim Pace, Heather Rey, Chris Stewart, Josh Tamez, Kelsey White, and Gregory Zeorlin with recent acquisitions by Willow Lanchester and Erick Rodriguez. Each and every one of these artists' creations means something significant. Their art enhances our life, makes us think, appreciate and feel a stronger connection to the human condition. Having these art pieces and these people in my life adds to my health, mental wellness and warms my heart. Oh, I almost forgot, we also have the largest collection of original Derrick White paintings in the entire world.
Don't hesitate to stop by the gallery at 108 E. Eighth Street, Tyler, Monday-Friday, 10am-4pm, and Saturdays 10am-3pm.
For more information call Valerosa Gallery at (903)504-5249 or email, neitafran@valerosadesigns.com.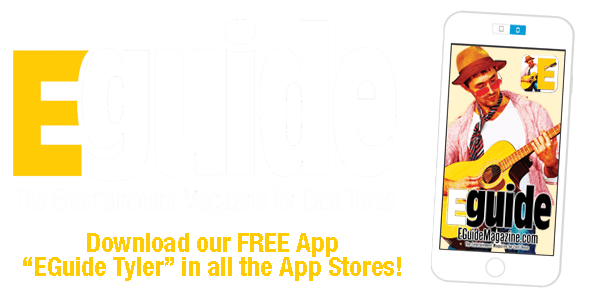 Art in the Garden April 28th at the Rose Garden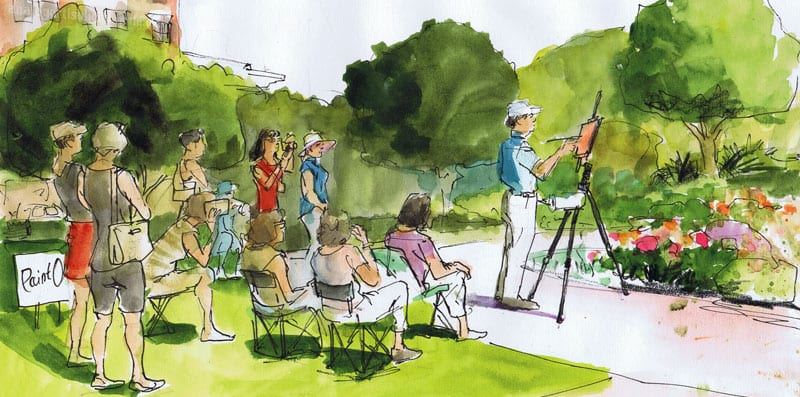 April 28th (11am-2pm) – 12th Annual Art in the Garde
n
The Tyler Parks and Recreation Department invites you to come paint or draw with us in the Tyler Rose Garden, 420 Rose Park Dr., Tyler.
Join local artists of all ages to paint. Bring your paints, any medium (paper or canvas) and an easel and create a masterpiece. Non-painters are welcome to view the garden and the artists at work.
A display of artwork will be shown in the exhibit area.
This is free to the public. Light refreshments will be served in the Rose Garden Center.
Art instructors are welcome to bring their students of any age.
For more info call (903)531-1214.
TJC Art Fest: This Week, Bell Tower Arts Journal" Launch Party, International Day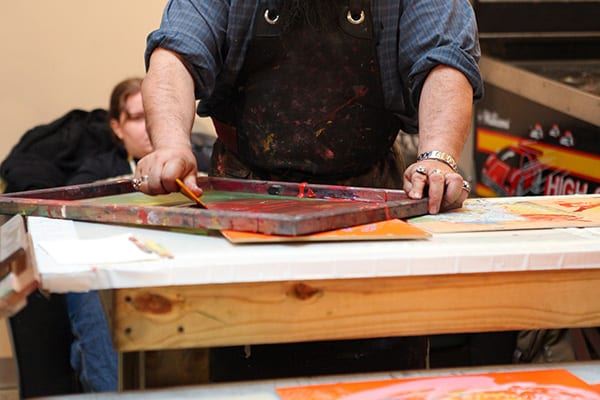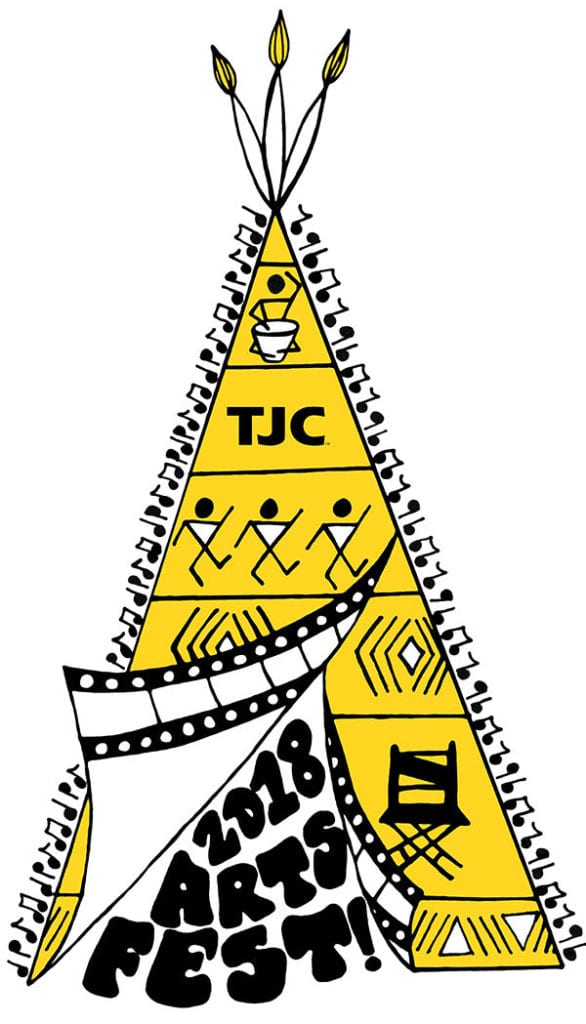 Tyler Junior College, the Tyler Museum of Art and others, are once again offering a spring arts festival packed with tons of events and performances. The TJC April Arts Festival will be collaborating with the Tyler Museum of Art the entire month of April.
The festival is a celebration of the dynamic arts programs at Tyler Junior College. These programs provide rich learning experiences. This event is a collaboration of The Bell Tower Arts Journal, International Day, the Tyler Museum of Art, and the Art, Music, Theater, Speech, Dance, and Visual Communications departments. Back again, the local CBS 19 will be supporting media underwriting.
The Annual Arts Festival germinated from the notion of Dr. Linda Gary (TJC Dean of Humanities, Communications and Fine Arts) a few years ago. Dr. Gary's original thoughts of the festival bloomed from her idea of outstretching the outstanding activities that the multiple departments at the college conduct and coordinate. Why not share the greatness? There are some entertaining, cultural, enlightening events taking place at the upcoming festival. Find the ones you are interested in, check them all out, and reconnect to one of Tyler's trademarks and come celebrate the arts.
2018 April Art Festival events include:
On view all of April – "Sticks and Stones: Works by Helen Altman" and the 14th Annual High School Art Exhibits will be at the Tyler Museum of Art all month. For more info, go to

tylermuseum.org

.

April 2nd-27th – A Visual Communications Exhibition will be displayed in the Pirtle Technology Building, Pirtle Phase 4.

Through April 25th – The Amazing Hancock Brothers will be on exhibit at the TJC Wise Auditorium Art Gallery.

Through April 27th – East Texas CARES Food Pantry is hosting a Food Drive, sponsored by The Art Club. Donations may be dropped off in the Jenkins Hall Art Department Lobby.
---
April 16th (2pm) – "The Bell Tower Arts Journal" Launch Party will be held in the TJC Jenkins Hall Art Department Lobby. The unveiling of the latest edition of "The Bell Tower Arts Journal" includes selected artwork, poetry and prose from students.

April 17th (9am-5pm) – TJC's Annual International Day celebrates diversity and worldwide cultures with an amazing lineup of events and activities in the Apache Rooms of the Rogers Student Center.

April 17th (10am) – Distinguished Lecture Series: Hearing Each Other: Tolerance & Interfaith Dialogue will be held in the Wise Auditorium.

April 17th (7:30pm) – Wind Ensembles and Symphonic Band will be in concert in Wise Auditorium. Come enjoy an evening of great music performed by students in the TJC Percussion Ensembles and Symphonic Band. Free admission.

April 18th (12 noon) – Coffee House: Chamber Singers will perform at Tyler Museum of Art in the lobby.

April 18th (5:30pm) – Forensics (Speech and Debate) Team Showcase will be held in the Jean Browne Theatre.

April 20th (1pm) – Student Recital Series will be held in the TJC Jean Browne Theatre.

April 23rd (3pm) – The Student Film Festival be be held in the TJC Apache Rooms. a

April 23rd (3pm) – "Be An Anchor" will be held in the Newsroom, Potter 203.

April 24th (10am) – Rock the Garden games and activities will be held in the TJC Genecov Garden area.

April 24th (3pm) – Azerbaijani Music Concert & Workshop will be held in the TJC Apache Rooms.

April 24th (7:30pm) – Spring Choral Concert will be presented in the TJC Wise Auditorium.

April 25th (12 noon) – THUNDERDOME Art Competition will take place where there is only one winner – all the other entries will be destroyed by the annihilator. BYOT (Bring your own tears) to Jenkins Courtyard. Special guests will be the Amazing Hancock Brothers!

April 25th (2pm) – Amazing Hancock Brothers Printmaking demonstration will be held in the TJC Jenkins Hall Art Department Lobby.

April 25th (12 noon) – Coffee House: Faculty Recital will be performed in the Tyler Museum of Art Lobby. Concert and museum admission is free.

April 25th-28th (7:30pm) and April 28th (2pm) – "Hamlet" will be presented in the TJC Jean Browne Theatre.

April 25th (7:30pm) – TJC Jazz Ensembles will perform in the Wise Auditorium.

April 27th – The Performance Grant Student Showcase Art Exhibition will on display in the Wise Auditorium Art Gallery.
Most events are free to attend and everyone is welcome. There is something for everyone offered during this month-long festival. Find the events, exhibits and performances you are interested in and come enjoy. It really is the best ticket in town!
Tyler Junior College is located at 1400 E. Fifth St., Tyler. The Tyler Junior College Wise Auditorium Fine Arts Building and TJC's Jean Browne Theatre in the Wise Cultural Arts Building are located near South Mahon Ave. across from the Tyler Museum of Art. More info can be found at tjc.edu/artsfestival or call (903)510-2200.
14th Annual High School Art Exhibit at Tyler Art Museum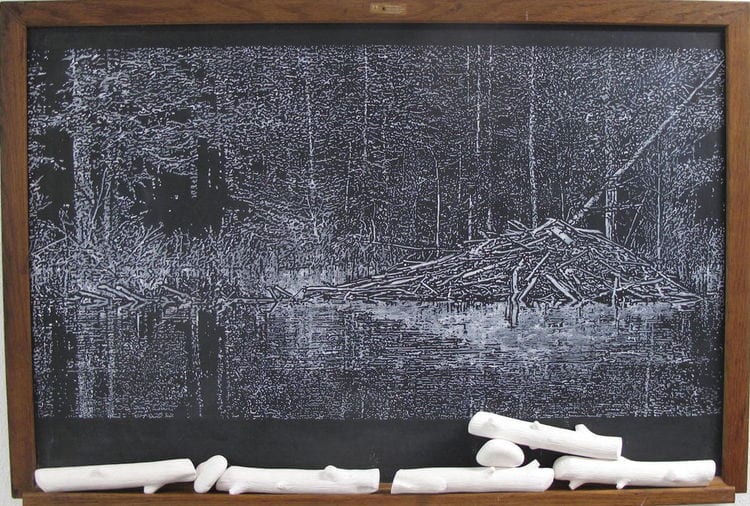 This Month at Tyler Museum of Art:
14th Annual High School Art Exhibition and "Sticks & Stones: Works by Helen Altman" on Exhibit
The Tyler Museum of Art (TMA) is located at 1300 S. Mahon Ave. on the Tyler Junior College main campus. Regular TMA hours are 10am-5pm Tuesday-Saturday, and 1-5pm Sunday. The Museum is closed Mondays and most major holidays. The Museum is supported by its members, Tyler Junior College, and the City of Tyler. For more info call the museum at (903)595-1001, tylermuseum.org, or email info@tylermuseum.org.
TMA's 14th Annual High School Art Exhibition on Exhibit April 8th-May 6th
An unprecedented number of aspiring artists from local schools will have their first opportunity for a full museum exhibition with the Tyler Museum of Art's "14th Annual High School Art Exhibition," opening Sunday, April 8th and continuing through May 6th at the Museum. The museum is located Tyler Junior main Campus is located at 1300 S. Mahon Ave. Admission is free.
What began in 2005 as a small showcase for 23 students from four area high schools has blossomed into a major exhibition and community event. This year's juried competition, tops the previous record of 2016, spotlighting for the first time the work of more than 100 students from a best-ever 14 high-school campuses in Tyler and nearby cities.
Five outstanding works as selected by the jurors will be presented with "Merit of Honor" awards during the Opening Reception and Awards Ceremony from 2:30-4pm, Sunday, April 8th at the Museum.
The community is invited to meet the participating artists, enjoy light refreshments – and cast their votes for the annual Viewers' Choice Award to be presented at the exhibition's conclusion. Ballots are available at the Visitor Services desk in the TMA lobby.
"Merit of Honor" winners will receive gift certificates from Dick Blick Art Materials. All participating artists will receive Certificates of Participation and one-year student memberships to the TMA. To RSVP for the April 8th opening reception, call (903)595-1001.
Participating schools in the "14th Annual High School Art Exhibition" include All-Saints Episcopal School, Bishop T.K. Gorman Regional Catholic School, Cumberland Academy, Grace Community School, John Tyler High School and Robert E. Lee High School, all of Tyler; The Brook Hill School, Brownsboro High School, Bullard High School, Chapel Hill High School, Elkhart High School, Frankston High School, Whitehouse High School and Winona High School.
Support for the exhibition is provided by Collectors' Circle-Platinum Sponsor The Rogers Foundation; and Collectors' Circle-Gold Sponsors Martha and Randy Key, McElfatrick Charitable Foundation and Myrtis D. Smith.
"Sticks and Stones: Works by Helen Altman"
Tyler Museum of Art celebrates the arrival of springtime with a quarter-century survey in the career of one of the most diverse and prolific contemporary Texas artists. "Sticks and Stones: Works by Helen Altman" continues through June 3rd in the museum's Bell Gallery. Admission is free.
The exhibition, organized by the TMA and curated by Caleb Bell, features more than 40 pieces spanning a dynamic body of work by Altman, a Fort Worth-based artist noted for her ability to move between various series across an eclectic array of media.
"Sticks and Stones" focuses on her fascination with flora and fauna, which "have been a much-appreciated constant in my life," the artist said. "They have been a constant source of joy and also a source of coping."
Altman's specific choices of media throughout her career – blankets, wire birds, egg editions, and torch drawings, to name just a few – also reflect a pronounced emphasis on exploring the unique in the everyday.
"Many of my works use commonplace materials and objects. I respond to ready-made objects that are often discards or flawed in some obvious way," she said. "Alterations in these familiar things elevate them and draw parallels to our own human predicament."
Altman received both her bachelor of fine arts and master of arts degrees from the University of Alabama, as well as her master of fine arts from the University of North Texas. Her work has been widely exhibited and is featured in numerous public collections, including the Art Museum of South East Texas, The Grace Museum, and Museum of Contemporary Art in San Diego.
Support for "Sticks and Stones" is provided by Collectors' Circle Platinum Sponsor The Byars Foundation.
Special events in connection with the exhibition include: Free First Friday tours at 11am April 6th, May 4th and June 1st; and Family Days from 2-4pm Saturday, April 14th and May 12th.