Today I did something that I haven't done in a while.  I filled in as guest musician for a friend at a small, Presbyterian Church in a little town south of here.  Playing at a new church is always an adventure, and today was no exception.  While this church can boast 2 organs – one a very, very old pump organ in a lovely case and the other, a vintage Hammond organ complete with the infamous Lesley speakers, the instrument I got to use today was a very, very, very old upright piano complete with a round, antique piano stool that had a bad case of the weeble wobbles.  Now, I'm not a piano snob by any stretch of the imagination, but my initial thought was "Oh dear God!  Please at least let it have been recently tuned."  This was prior to my sitting down and discovering the frailty of the stool or I would have added "Oh, and please don't let me fall on the floor!"  While the piano might have had a sound reminiscent of one you might find in a honky tonk bar, the experience as a whole was quite pleasant and the members of the congregation were very lovely and welcoming.
In this day of mega churches, it rather warmed my soul to be a part of this small congregation, if only for a short time today. 
From the moment I walked in the door of their fellowship hall and was greeted with a cheery good morning and the offer of a cup of coffee to the lady who came up behind me as I was playing my postlude and threw her arms around me, hugged me soundly, and started talking with me, it was a lovely start for a Sunday morning.
All that is to say that one of the best kinds of cookbooks around are those that are put together by some of the best cooks in the world – the ones that have made covered dish dinners an enduring event used to gather church folks together in fellowship and community.   The one I have in front of me today was published in 1981 by the Christian Women's Fellowship of University Christian Church in Tyler, Texas.   "From Thy Bounty" is also almost like sitting down with several dear friends that I have lost touch with for one reason or another.  One of the more prolific contributors in the book was Martha Marshall, who passed away last year.
One of her recipes that stands out and would make a great meal for colder weather (I just know it's got to be heading this way – I just know it!) is for Cowboy Casserole.  This is also a good time to start planning ahead for the busy holiday season and making up some dishes that freeze well for that busy time of the year.  First, cook 1 8 ounce package of spaghetti until just tender.  Then brown one diced onion in butter and add 1 ½ pounds of ground round and cook until browned.  To this mixture add 1 teaspoon garlic powder, 1 teaspoon chili powder, and 1 teaspoon seasoning salt.  Mix well and add 1 can cream of mushroom soup and 1 can tomato soup along with a dash of Worcestershire sauce.  Mix the spaghetti into the meat mixture, cover and simmer for 15 minutes.  Now pour into a casserole and top with 1 cup grated cheese (cheddar or mozzarella) and heat in a 350° oven until the cheese melts.  Served with a green salad and garlic bread, this is one really great meal.  It also freezes and travels well (to those covered dish suppers) and tastes just plan yummy!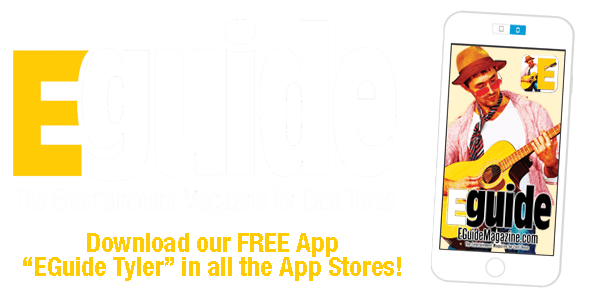 The Skinny on Cooking at Home: The Cookbook Junkie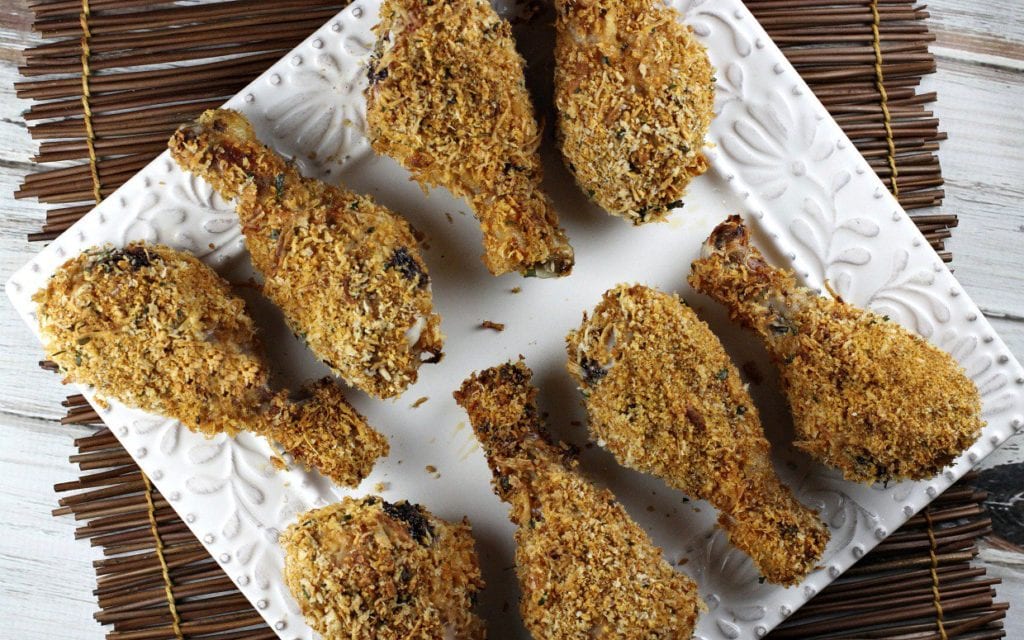 By Guest Blogger Tena Jerger filling in for Gini Rainey, the original Cookbook Junkie
I was not raised in a household that did a lot of cooking at home. We ate out, went through drive-thrus, had sandwiches, or made a meal on chips and dips more times than I care to think about. My mom simply had no interest in cooking. Don't get me wrong, she cooked 'some' – for special occasions or if my dad or grandmothers guilted her into it, or when she got a new toy like a Frydaddy. We ate corn dogs and French fries until we all begged to go back to Weinerland's drive-thru.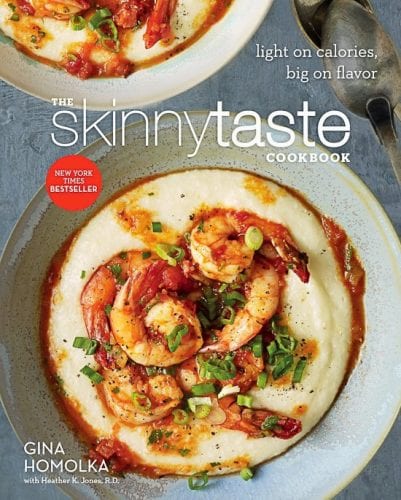 And even though my mom never really cooked, I have always enjoyed cooking a lot. I've had my share of disasters but I prefer to eat at home, preparing our food ourselves.
My favorite cookbooks are pretty much any in the Skinnytaste line of books. Author Gina Homolka has a cult-like following for her blog and has several NYT best selling books under her (skinny) belt.
I've been making Gina Homolka's recipes for years. I find them both easy to follow and very flavorful. I have always found the ingredients easily – there is never some obscure expensive ingredient that the recipe must have. All of her recipes are made with real food that are "skinny on calories but not on flavor."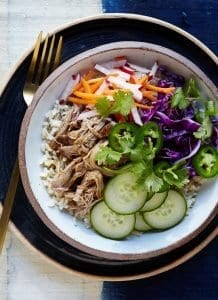 That being said, I should add that she has recipes for all kinds of eating styles including vegetarian, Weight Watchers, gluten-free, Paleo, Keto, Whole 30, and more. Beside each recipe, there is a color and letter coding like V for vegetarian, GF for gluten-free, kid-friendly, freezer-friendly, crockpot etc. And, for those of us who count calories and want to know nutrients or carbs, she also has all of that included.
I was recently given a gift card for Barnes & Noble so I purchased two of her hard copy books, "Skinnytaste Fast and Slow: Knockout Quick-Fix and Slow Cooker Recipes" and "The Skinnytaste Cookbook: Light on Calories, Big on Flavor."
From the "Light on Calories," one of my favorite recipes is Buttermilk Oven-Fried Chicken. I've made this over and over, and still to this day have not changed the recipe in any way except that I use a cut-up fryer instead of just legs. Soaking your chicken at least overnight keeps it moist and juicy. The recipe is at skinnytaste.com/oven-fried-chicken
I'm sure you are wondering "why do I need to have the book if all the recipes are on the blog?" Well, they aren't. In fact, there are quite a lot more in print. One of my favorites is the So-addicted Chicken Enchiladas. These enchiladas are easy to prepare and taste excellent too. This recipe is only available in the book so for copyright reasons, we can not post the recipe.
From the "Fast and Slow" book I love the Banh Mi Rice Bowl. I make up the pork tenderloin and freeze in small batches for a quick lunch. The recipe is at skinnytaste.com/slow-cooker-banh-mi-rice-bowls.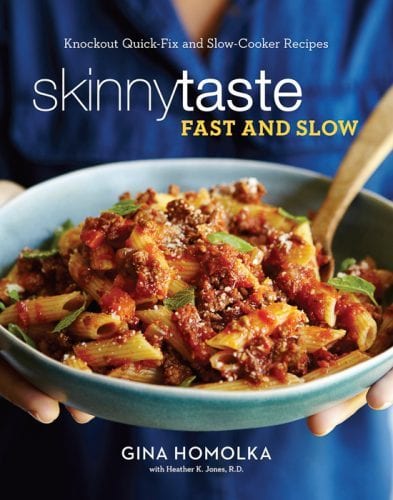 All of the photos in these two cookbooks are professional and abundant throughout. The recipes
are well put together, easy to follow, and not just the same tired ones redone with diet ingredients. They are original and loaded with flavor and are good enough to serve at dinner parties and more importantly – to make you feel like you are not dieting. All of her recipes are quick to make if you follow her tips for prep and shopping.
From her bio, "Each month millions of readers visit [her blog] Skinnytaste and learn how easy it is to cook healthy recipes for the whole family. Her work has been featured in Fitness Magazine, Better Homes and Gardens, FineCooking.com, Glamour.com, Oprah.com, among other media outlets."
Her books are available digitally, in hardcover and on her blog website.

Foodie Events: March 17th, Grand Opening of The Porch at ETX Brewing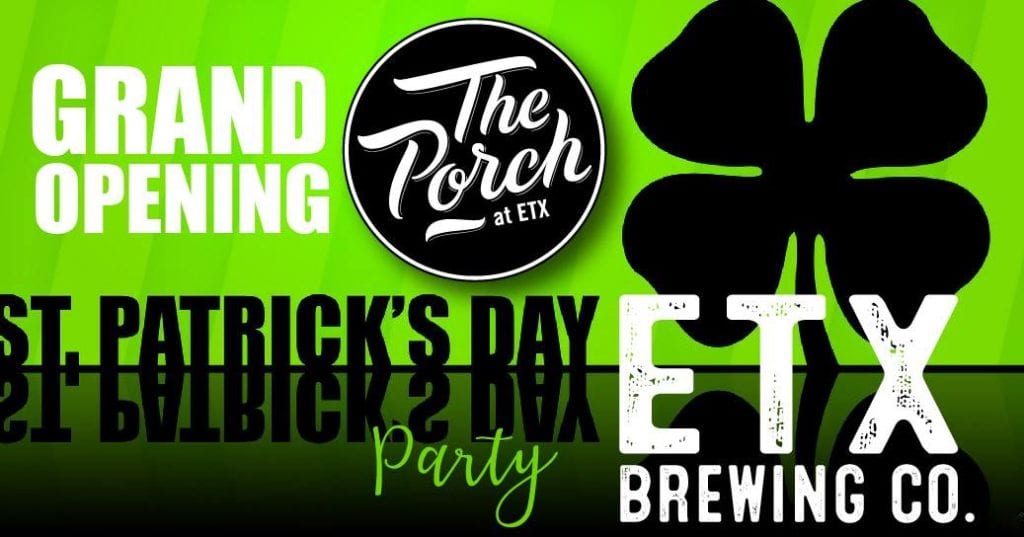 News & Events
Quick Dawgs of Texas Opens! You know that building with a cowboy-shaped roof? It now serves hot dogs made with love and care by David Lovelady. "This particular building here is set up to handle hot dogs," he said. "I'd been looking at different buns, wieners, different chilis, for many months before we started this thing." The new business features an array of hot dogs, mostly priced between $2-$5, with nachos and meals priced a few dollars higher. The menu — which is still developing — includes all beef, bun-length hot dogs; brisket sausage links; Earl Campbell Hot Links; Frito pie and more. Lovelady said the chili cheese dogs and hot links have been some of the most popular selections. Picnic tables will be added outside the drive-thru soon. Quick Dawgs is located at at 220 SSW Loop 323 in Tyler, and serves all beef, bun-length hot dogs, brisket sausage links, Earl Campbell Hot Links, Frito pie and more.
March 15th (6:30-9:30pm) – "Wine and Cheeeeessssy Dinner" will be held at Cork, Food & Drink, 109 E. Grande Blvd., Tyler. Tickets are $70. The menu will include fondue, gruyere and chorizo, mac and cheese with lobster, ribeye toast with blue cheese, and roasted fig with ricotta along with accompanying paired wines. Reservations can be made by calling (903)363-9197 or at CorkTyler.com.
March 17th (5pm-12 midnight) – St. Patrick's Day Party & Grand Opening of The Porch at ETX Brewing – Love the beer at ETX Brewery? Then you have got to try The Porch, ETX Brewing's new restaurant. Join the fun in celebrating their expansion with green beer, great food,  and live music with Old Omen, Metrograde and Eli Tidmore. ETX Brewing and The Porch are located at 221 S. Broadway, Downtown Tyler.
March 21st (7-9pm) – Spring Vintner's Dinner – Kiepersol is kicking off the 2018 Vintner's Dinner Program with a Spring-inspired menu. Don't miss this fresh and vibrant dinner paired with our delicious wines. The menu is seared scallop with almond mandarin salad, asparagus chicken and rice soup, lemon and rosemary lamb, and lemon and spring fruit curd. Tickets are $100 per person not including tax and gratuity. For reservations, call (903)894-3300 or go to kiepersol.com/vintners-dinner. Future dinners are June 20th, July 25th, September 26th, and November 28th.
Roost Chicken Salad & Deli will open a location in Southside Bank at S. Beckham across from ETMC Hospital.
March 23rd (6:30pm) – Beef & Bourbon with Cut Beef and Rebecca Creek – Join this terrific pairing of Cut Beef and Rebecca Creek Bourbon. Upon arrival at High Hill Farm, you will be greeted with an assortment of custom made cocktails and perfectly paired hors d'oeuvres. Relax, dine and enjoy as our Chef and Rebecca Creek Distillery fulfill you with their perfect creations made from the freshest local beef and perfectly aged bourbon. High Hill Farm, 12626 CR 217, Arp. Go to highhillfarm.com to make reservations.
March 31st-April 1st (all day) – Bread Class & Easter Brunch – Have you always wanted to bake like a master Chef? The key is simple ingredients, proper instruction and the right location. Join Chef for a fun weekend experience in the kitchen of Côte at High Hill Farm. You'll learn the techniques, recipes and process to baking homemade breads. Cap off your day with a stroll in the vineyard, wine sampling and overnight stay in one of our relaxing bungalows. After a perfect night's sleep, join us for a special Easter brunch featuring beautiful farm fresh brunch including items from the garden, local food items and fresh juices.  Mimosa's and bloody Mary's also available for your enjoyment. High Hill Farm, 12626 CR 217, Arp. Go to highhillfarm.com to make reservations.
Crawdaddy's Boil-N-Go is now open at 14801 State Hwy 110 S. in Whitehouse. Featuring crawfish, shrimp, crab legs, corn, potatoes with all the fixing, Crawdaddy's is open Thursday-Friday 5-10pm, Saturday 12 noon-10pm, and Sunday 12 noon-6pm.
April 7th (8am-12 noon) – The Rose City Farmers Market will open soon at it's new location at 236 S. Broadway Ave., just a half block north of Front St. in the parking lot of Bill's Unclaimed Furniture. The market is open from April to November. This is across from "Moss, Where Flowers are Fair" and ETX Brewing Co. The new location will be near the free parking in the Fair Plaza Parking Garage. The Rose City Farmers Market is a family- and dog-friendly community gathering place, providing locally-grown produce, herbs, wood oven breads, pastries and granola, jams, pickles, locally roasted coffee, cheese, artists and artisans, live music, and sometimes even yoga. They are open every Saturday April-November 8am-12 noon. For more info on the market or to apply to be a vendor, contact (903)539-2875, info@foodcoalition.org, or foodcoalition.org.

Honest Music From A Drifting Outlaw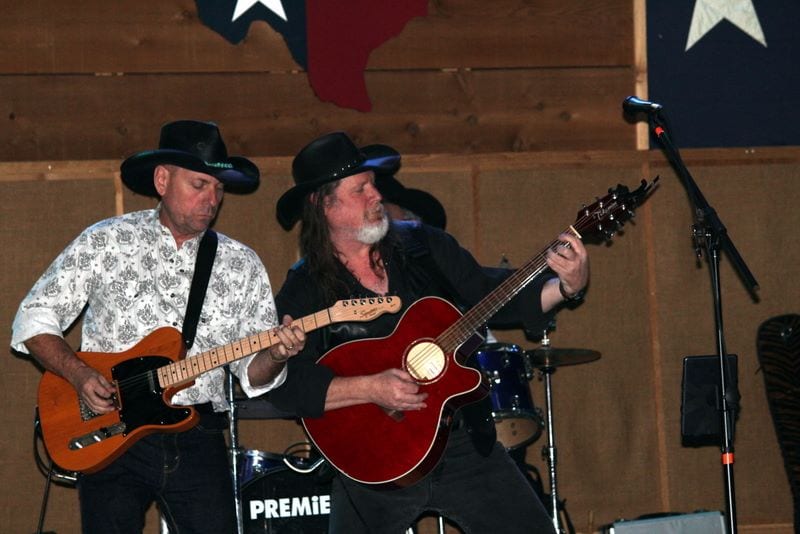 An Interview with David Allen, The Drifting Outlaw
By Johnny Griffith
Mainstream country music these days is designed to trick your senses as a consumer. The artist who lay out multiple tracks of autotune, stage show songs, have likely never seen a tractor in real-life. It's easy to get disillusioned with the product, especially if you want a touch of genuine in your life.
Luckily here in East Texas, we've got plenty of local musicians who are the real deal; David Allen might be one of the most authentic of the "Outlaw" country artists. Originally from the central valley of California, Allen moved to Texas at an early age and has been working the stages in this area for years. With a sense of authenticity and respect for where country music came from, David carries on that outlaw spirit with the likes of Waylon, Merle, and Cash.
We caught up to him recently in between dates and got to know him a little better:
Johnny: Your bio says you picked up the guitar for the first time at age 17. What caused you to grab one for the first time and how long did it take you to figure out this was something you wanted to do as more than just a hobby?
David: A good friend of mine (Darin Justice) was taking some guitar lessons and asked me if I wanted to start a band with him. I said yes and either I could play the bass or the drums. I couldn't afford a $1200 drum set, so I bought a used bass for $150.
Johnny: Who were some of your early musical influences?
David: I was a huge Kiss fan, we both were! He had introduced me to Kiss and from there I was a "hair band" fan. It wasn't until I graduated and started dating a barrel racer that I started listening to country music. She introduced me to Sawyer Brown and from there I fell in love with the "story" and meanings of the country music.
Johnny: At what point did you decide to start writing your own material and where do you draw your inspiration from?
David: When I finally got an acoustic guitar and started learning chords, I started writing songs. I just thought that was what a musician was supposed to do. So I learned to play "C, F, G" chords first. I must have written 20 songs with those three notes. Forward, backwards, sideways. When I got bored, I would learn a new key. I am still learning today to play progressions, and I will write three or more songs to every new chord I learn.
Johnny: Your music definitely has a component of the old "outlaw" country of the late 70's early 80's and one can definitely pick up threads of "Willie, Waylon, and the boys." How would you describe your sound?
David: I'm embarrassed to say that I am new to the Waylon sound. That being said, I think he was the greatest writer, singer, and survivor of Nashville. I discovered Waylon about four years ago and he has become my greatest influence. There is an honesty and energy in every song he sang.
Johnny: Where did the nickname "The Drifting Outlaw" come from?
David: From Waylon's "Outlaw" movement together with his mentor Hank Williams, who in my opinion was the first to change Nashville and move them into a more honest direction. Hank's "Drifting" Cowboy Band.
Johnny: What would you say your percentage of originals to covers are in one of your shows? Or does it depend on the crowd?
David: It depends hugely on the crowd. The bigger the crowd, the more covers. Maybe I'm doing it backwards, but my original songs are so personal that I will do a lot more of them in an acoustic setting than with the full band behind me.
Johnny: What is the current lineup of you stage band and do you primarily play with a full band or do you do some solo shows as well?
David: Both, and I love both in their own way. The acoustic is personal and I will talk a lot more and do many of my originals. Mostly, we are a full band, and I love the band I have now and I like them to show off!
My lead guitarist, Jimmy Piatt, is the best I've ever played with, professional, modest, and always prepared. On bass I just lost the Rockabilly Hall of Famer Neil Sheckles for a better offer as a house band leader, but I have Super Dave Visniski now and we are as powerful as ever. Last, but certainly not least is my drummer Mark Wynn, who I've known for almost 40 years. I learn something from all of them every time we play. They are all great men and fantastic musicians!
Johnny: You've been playing music in this area for a while now, do you have a favorite memory so far?
David: A couple. Not sure if I should name the venue, but one night a drunk feller was dancing with my wife and decided to pick her up to spin her. He underestimated his strength and she is small, but all muscle. So about half way up they fell backward, he hit his head on the corner of the stage step and started to bleed pretty good. I start my show now with "We are the band that doesn't stop playing till there is blood on the floor!" A few songs later another, more sober, young man asked her to dance and as they crossed in front of the stage I yelled down to him, "You're taking your life into your own hands". I was speaking about the accident earlier but it scared him pretty badly because he thought I meant he shouldn't be dancing with my wife. The second memory was more ironic. I had just finished a Waylon tribute show and as I was packing up, five police came busting through the door and arrested me! Made me feel like I was in Nashville recording with Waylon.
Johnny: Any shows coming up that stick out as "must see" events?
David: Anything with the full band! Everybody is surprised at how good the show is the first time they come. We are consistent with every show. The more people, the higher the energy on stage and in the audience.
Johnny: What's on the horizon for The Drifting Outlaw through the rest of the year?
David: I really want to finish my album. This is my second, but really the first because I didn't like some of the sound on the first and wouldn't release it.
Johnny: What can a first timer expect to see at a David Allen show?
David: You will be surprised!! We are the best country band in East Texas! You will get a four hour show of honest country music.
For more information on David Allen, visit him on the web at reverbnation.com/davidallenthedriftingoutlaw or facebook.com/DavidAllenOutlaw.