Just In Time for Some Fall Reading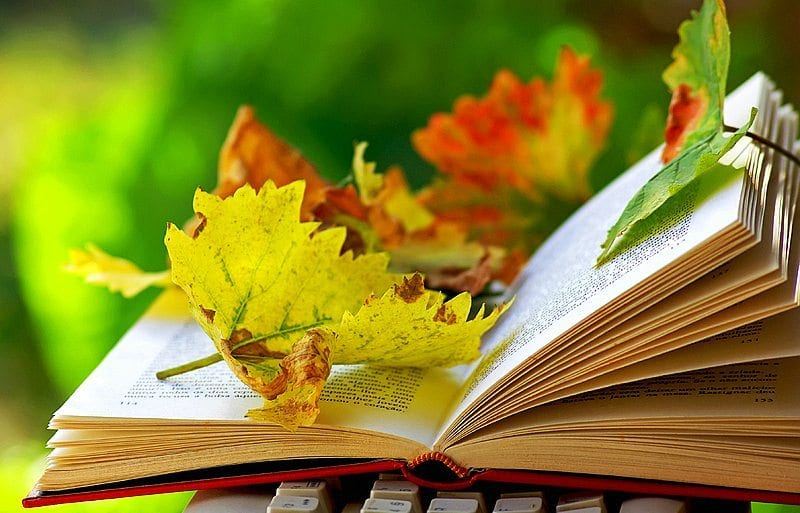 By Gini Rainey
"The Ladies' Room"
By Carolyn Brown
Here's a shout out to an author who has written a book that affirms the recovering ability of a woman who discovers that her husband has been cheating on her their entire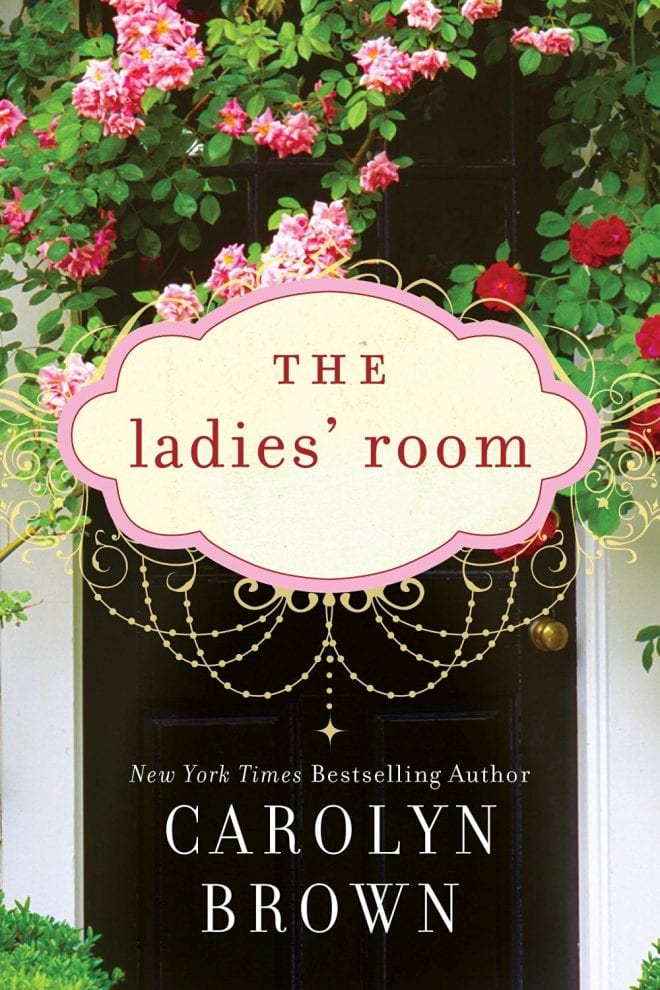 married life.  Instead of sitting around and having one giant pity party, which she richly deserved, Trudy took her life by the horns and turned it around.   A bit of gossip shared between her cousins and overheard in the ladies' room during a funeral sparked Trudy into leaving her cheating husband. After twenty years of spoiling and pampering her husband and daughter, Trudy finally starts to think about herself for a change. As she spreads her wings and begins to fly, she finds treasures in the house full of "junk" her great aunt left her and in the man next door.
Brown did an amazing job of character development that makes the reader feel as though they are right there while Trudy takes that house, and with the help of Billy Lee, turned it into a home and her falling down life into one full of hope and promise.
With just the right touch of humor, this book had me hooked from the moment Trudy tried to pull her torn panty hose back up over her slightly over-weight body so she could gracefully exit the stall and walk, with some amount of dignity, past her snarky cousins.  Trudy's straight-forward way of dealing with all of the strikes against her should be an example to all of us who constantly tippy toe around the people in our lives so as to not hurt their feelings while forgetting that we have feelings too.
This is not a heavy weight book by any means, but rather it is a light and satisfying read that will remind anyone who has lived in a small town where everyone's business becomes everyone else's business, right or wrong.  It's also a story about the hidden strength that a lot people never realize they have.  It really is an positive affirmation of one woman's inner soul and also one heck of a good read.  Be prepared to stay up late to finish this one!
5 of 5
Copyright 2012 – Montlake Romance
"The Good Wife: The Shocking Betrayal and Brutal Murder of a Godly Woman in Texas"
By Clint Richmond
If you like true crime stories, here's one for you, and it takes place right in our own back yard – down Austin-way.  Written about a couple who were leaders in their church, this book tells the story of the brutal murder of Penny Scaggs and the trial of her husband, Roger.  I remembered reading about this murder when it occurred and when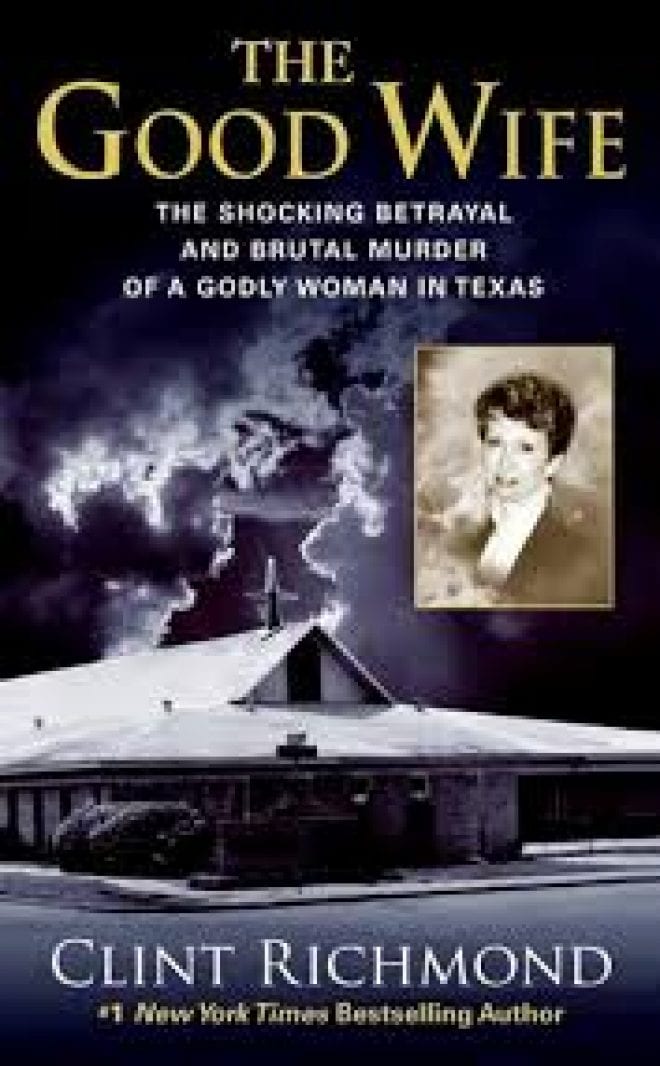 this book popped up on my suggested reads, I had to know more.
Living in an exclusive neighborhood in the hills outside of Austin, one would have thought the Scaggs had it made and could have wished for nothing more.  Penny had earned a name for herself in the Christian community as being a highly respected teacher of young marrieds on how to create and maintain a happy home, while Roger successfully rose up the corporate ladder, took a lover and purchased expensive boats and planes.  But none of that mattered when someone (presumably Richards) took Peggy's life through a brutal and violent act of passion, not just beating her with a lead pipe, but also stabbing her multiple times.
With a close attention to details, Clint Richmond followed the story of the murder, discoveries by the police and Roger's trial, painting a picture of a senseless crime that no author of fiction could possibly top.  With incredible organization and attention to detail, he doesn't judge or draw his own conclusions about the guilt or innocence of Roger Scaggs.  Rather, he lets the reader form his own opinions based on the overwhelming evidence presented.
The Good Wife is definitely a good read for those of us who like to see the inner workings of an excellent investigative police force and a thorough legal system.
4 of 5
Copyright 2007 – Market Paperback
"The Myth of Santa's Beard"
By Sharon Thayer
It's not too soon to start thinking about gifts for Christmas, and here is a book that will fit the bill for the little ones on your list.  This little book was the winner of the Bronze Moonbeam Children's Book Award and EVVY Award from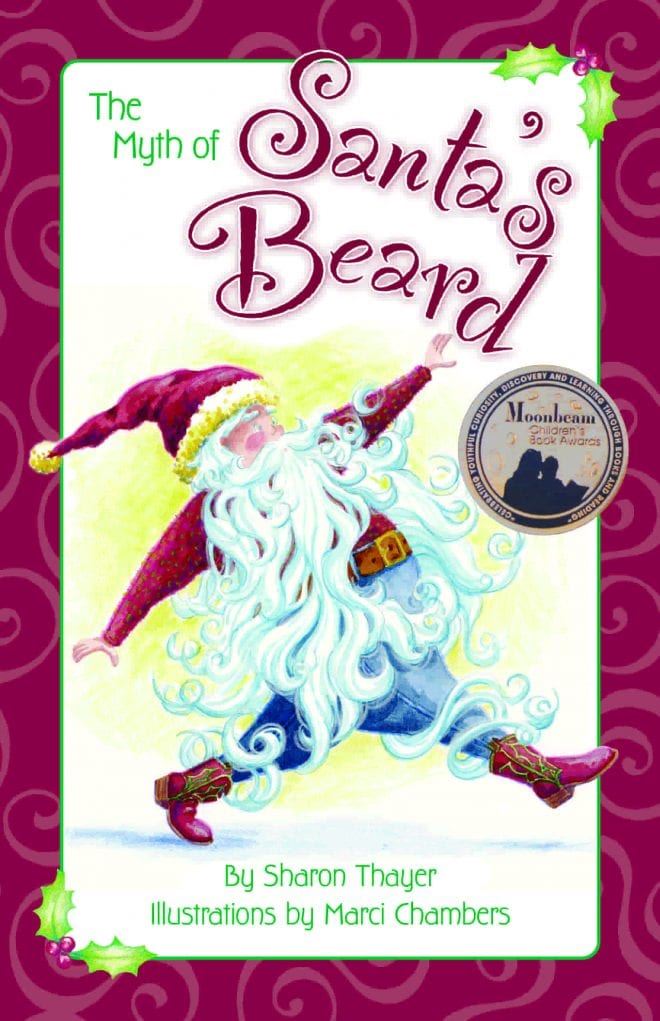 Colorado Independent Publishers' Association and is the first in a series of holiday books planned by Ms. Thayer.
The book has a back-story that explains how Ms. Thayer became the bearer of the Myth, while the meat of the book is geared towards young readers and read-to's.  Although this book sounds like it would be perfect for the holiday season, it has a message that makes it worthy of being read all year long.  It encourages children to be good and kind and considerate, and when they are, Santa's beard grows longer and longer until it gets in the way of everything the dear man does.  Without giving away the surprise ending, the elves and Mrs. Clause figure out the best way ever to handle this problem.
While geared towards children, this book will help children of all ages re-discover the magic of the season and while the story is delightful, the illustrations by Marci Chambers and Frank Pryor that fill the pages are absolutely lovely and magical.
Five of Five
Copyright 2016 – Carousel Publishing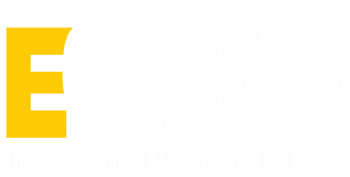 By Gini Rainey
My dad was quite the jokester.  It seems like he was either pulling off a prank or thinking up one to do.  I remember one time, when I was about 4 or 5, my mom had some of her friends over to play bridge and dad decided it was time to trim my bangs.  So, dad takes the trimmings, glues them to my chest and sends me downstairs to say "hi" to my mom's friends, who were completely taken by surprise at a little girl with hair on her chest.  Of course, my mom was mortified and promptly hustled me out of the room.  With that in mind, I have often wondered exactly who it was that my dad introduced me to as Hopalong Cassidy when I was around 8 years old.
I was pretty much a tom boy growing up and was madly in love with anything that had to do with cowboys and horses.  My favorite TV shows were Fury, Rin Tin Tin, The Rifleman, The Lone Ranger, and of course, Hopalong Cassidy.  I remember my dad coming home one day, picking me up and the two of us going to the Moorhead Country Club to meet Hopalong Cassidy (whose real name was William Boyd) and his beautiful white stallion, Topper.
If I remember correctly, dad said that Hoppy had moved to Moorhead and was a friend of his.  Now, the internet rabbit hole I have traveled down trying to figure this one out has provided me with only one connection of Hoppie to Moorhead.  Seems there was a disc jockey at a local radio station (KVOX) named Arlyn Lang who used the air name of Hopalong Cassidy for the 25 years he was on the air,
beginning in 1984 – the math doesn't work into this quotient.  So, the question remains: Did I meet the real Hopalong Cassidy that warm day back when I was a kid? Or was it just another one of dad's pranks?  I guess I'll never know for sure. Too bad it wasn't the Lone Ranger, then I could be saying "Just who was that masked man?"
All of that to say, I picked up a really neat cookbook recently, named "The All-American Cowboy Cookbook: Home Cooking on the Range."  Written by Ken Beck and Jim Clark and published in 1994 by Rutledge Hill Press, this book is filled with over 300 recipes from the "World's Greatest Cowboys," and one of them just happens to be, you guessed it, Hopalong Cassidy.  If you are a lover of anything cowboy, you will definitely enjoy this book that is loaded with a ton of trivia and black and white photos.  In fact, it's so full of fun facts and photos,  you might almost skim past the recipes.
Since nature is reminding us today that winter is not done with us east Texans, it just seems like a Chili kind of day, and this book has several versions of that hearty soup.  Ernest Borgnine, who was in several westerns before he joined "McHale's Navy," shared his "Ernie's Tex Chili."  In a large pot, brown 3 pounds of ground sirloin or ground round in 1 stick of butter.  Pour off ½ cup liquid from the meat and use it to sauté 3 chopped green bell peppers, 3 chopped onions, and 3 minced garlic cloves in a separate skillet until tender.  Add to the meat mixture and stir in ¼ cup chili powder, 2 tablespoons salt, 1 ½ teaspoon pepper, 3 teaspoons cumin, and ½ tablespoon cayenne pepper.  Add 3 1-pound cans of chopped tomatoes, including liquid.  Simmer covered for 1 hour, remove lid and simmer for at least 30 more minutes.  Topped with chopped onions and grated cheese, this makes great meal for the wild bunch!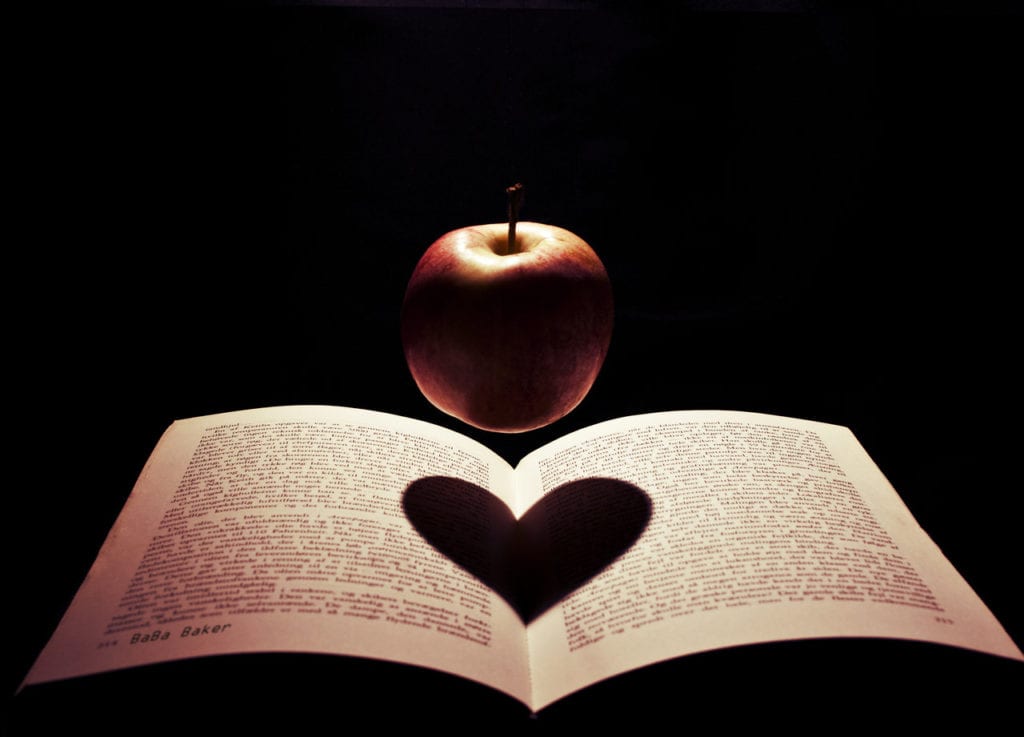 By Gini Rainey
The Immortal Life of Henrietta Lacks
by Rebecca Skloot
In a New York Times best seller, Rebecca Skloot tells the story of a black American's struggle with cervical cancer, whose cells were taken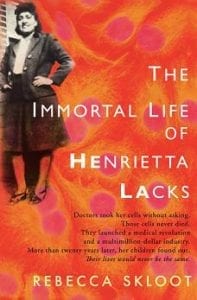 from her without her knowledge or permission, were named HeLa, reproduced by the billions in labs, and have been used over the years since her death in 1951 as vital tools for the development of the polio vaccine, cancer research, cloning, gene mapping, and much more.
That being said, Skloot also faithfully recorded how the family of Henrietta Lacks, an indigent recipient of state-of-the-art cancer treatment, believes that Lacks was horribly exploited by the physicians/scientists whose training and skill were able to extract value from her excised tumor.  And while Skloot succeeds in establishing that they (the family) are terribly aggrieved, she fails to make sense of the high degree of distress they experienced as a result of the scientists' having studied and used what otherwise would have been thrown into the hospital's waste bin.
With so much medical advancement made possible by the "harvesting" of Henrietta Lacks' it would be fitting to remember that the goal of her treatment was to save her life, not to harvest her cells for experimentation.
3 of 5 – Copyright 2011 – Broadway Books
Cover of Snow
by Jenny Milchman
Put on a sweater and grab a cup/glass of your favorite beverage because, if you're like me, you won't be able to put this one down and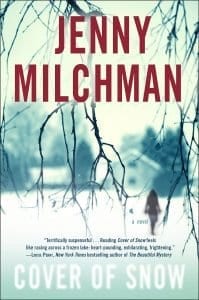 there's plenty of snow flying around in this book.  Setting her story in the Adirondaks in the fictitious village of Wedeskyull (which I must admit drove me crazy every time I mentally tried to pronounce it!), which must be the coldest, iciest, snowiest place around, Milchman tells a tale full of family and village secrets.
Definitely a page turner, Milchman does such a superior job of character-building you will be able to visualize everyone from the autistic Dugger to the smarmy chief of police Vern to the heroine Nora and everyone in between.  Beginning with the inexplicable suicide of Nora's husband, Brendan, this book is one emotionally suspenseful roller coaster ride right up to the very last page.
With plot twist after plot twist, romantic intrigue, and characters you both love and want to smack up aside the head, what's not to like about this book!  Another nice thing about this book is that by being a member of web sites such as bookbub.com, with daily email offerings, I was able to purchase the ebook version and enjoy it for only $1.99.
5 of 5 – Copyright 2013 – Ballentine Books

Ella Reid Public Library Collection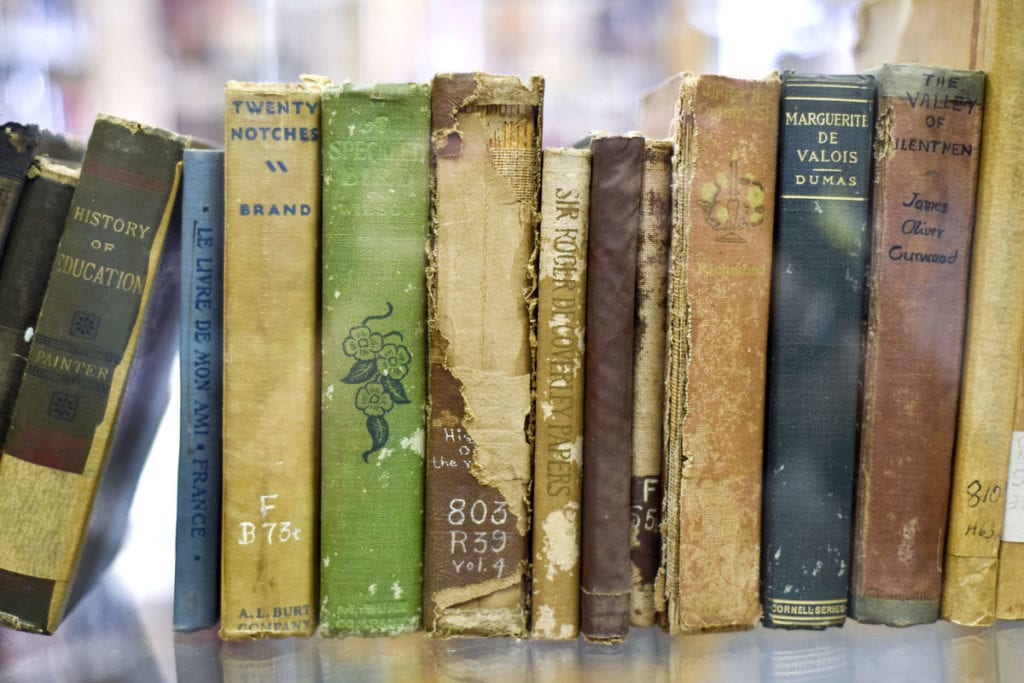 Library to Host Ella Reid Public Library Collection for Black History Month
Beginning Feb. 1, the Tyler Public Library will display the Ella Reid Public Library collection for Black History Month. Named in honor of a highly respected church and community leader by the African American community in 1961, the compilation contains many books and artifacts unique to the collection.
"The first recorded beginnings of the Negro Public Library date to the World War II era," said Chris Albertson, retired City librarian. "In July 1941, the Negro Public Library was chartered and located in the basement of Bethlehem Baptist Church."
The Tyler Public Library is honored to house this compilation, which boasts a charter, correspondence, librarian's monthly and annual reports, financial reports and budgets, circulation records and registers of borrowers, accession records, property and equipment inventories, minutes of a Board meeting, a field visitor's report on the library by the Texas State Library and other miscellaneous items. In addition, some of the records are on microfilm in the Local History and Genealogy room of the Tyler Library.
"We are excited to feature the Ella Reid Public Library collection for Black History Month and encourage the public to visit and learn about this wonderful collection of Tyler literary history," said Connie Greer, reference librarian.
The display will be located on the first and second floors of the Library during the month of February.
For more information about this program and other Library events, please contact the Tyler Public Library at (903)593-READ (7323).
About the Tyler Public Library
 The Tyler Public Library is a department of the City of Tyler. The Library helps meet the information, education and recreation needs of Tyler's diverse and growing community by providing a full range of print, audiovisual and digital resources along with assistance and programming to promote the use of those resources. To learn more, visit www.TylerLibrary.com.