Kelly Gowan: Taking Strength from Her Art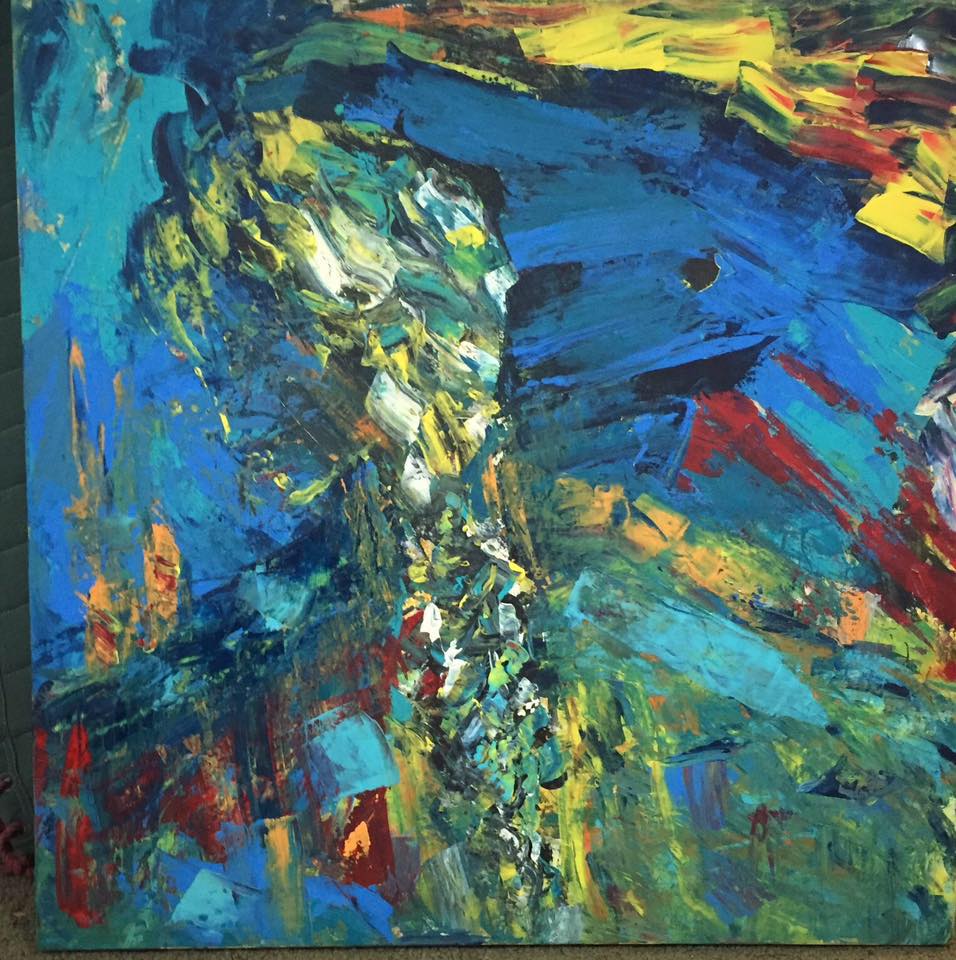 How an Emerging East Texas Artist Beat Breast Cancer and Made Her Dreams Come True
In the spirit of Breast Cancer Awareness Month in October, I am proud to introduce an amazing abstract artist, who also happens to be a stage III Breast Cancer Survivor. Her name is Kelly Gowan, and she is someone you are definitely going to want to follow.
Earlier this year, Kelly was accepted in the prestigious Fort Worth Main Street Arts Festival, where more than 1,500 artists applied and only about 215 were accepted. By the end of the weekend her booth had sold out, and the event proved to be a springboard from which she hasn't slowed down.
Her styles are unique with jaw dropping large pieces of abstract resins that look like oceans or marble geode rocks. She slips into her painting zone where she mixes resin with various mediums and inks, while utilizing a blow torch and heat gun to achieve the end results. She also does abstract acrylics utilizing water and movement to create unique pieces. These crazy acrylics are done outside where she can be as messy as she wants. Her paintings are all created from feelings of the moment. The images formed during the process can betray many different emotions, but you will see in her work it is mostly peace, happiness, and strength. She has successfully worked with clients' homes and businesses to come up with pieces of art that truly add beauty to the environment and she welcomes commissioned work.
Kelly is excited to have her first art exhibition in Tyler. If you enjoy art, food, and drinks, you should come see her October 14th, 1-8pm, at Tyler Innovation Pipeline, 217 E. Oakwood St., Downtown Tyler, just blocks from the activities of Tyler's main street and across from the Tyler Transit Department and Cotton Belt Depot.
Drinks are being donated by True Vine Brewery, and there will be some local food trucks as well. The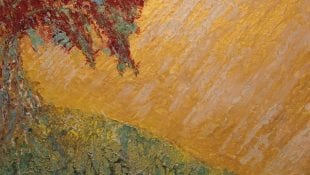 Tyler Innovation Pipeline is housed in an early 20th century building that was completely renovated with all new state of the art technology and machinery for an entrepreneurship shared space of the community's freelancers, consultants, and Shark Tank want-to-be's. Gowan's art is now on display throughout the entire building and is also for sale. There will be auctioned art on October 14th during the monthly Hit the Bricks event Downtown, as well as other pieces and prints you can purchase and take with you.
Kelly's art is displayed in a growing list of other East Texas locations as well. As part of its interior renovation, Wasabi's Sushi Restaurant off Broadway and Donnybrook Ave. is hosting a six-month exhibit of Kelly's pieces throughout the restaurant that are for sale.
Her pieces are also featured in what she calls "a hidden gem for great pizza" at Moe's Pizza near Holly Lake Ranch. Moe recently renovated his restaurant after a flood, and the modern new interior design with tall ceilings and gorgeous cedar beam accents make for a great place to hang some of her art.
Kelly Gowan is an amazing example of what happens when someone goes through a life altering experience, such as breast cancer. She went from owning a staffing company, living in Dallas, to fulfilling her dreams of living on a lake and painting. But before she got to where she is today, she was truly put to the test of life with cancer.
Kelly was only 31 and had two babies in diapers in 2005 when she was diagnosed with the most aggressive type of breast cancer, stage III, in her lymph nodes. Her cancer was detected because she felt a lump while taking a shower.  Initially it was thought to be related to recently having had babies, but later found out it was cancer. Before she knew it, her life spiraled, and she had a port installed to administer chemo, a lumpectomy, which did not get all the cancer, a bi-lateral mastectomy, radiation, reconstruction, and after care.
She is here today as a testimony to anyone going through cancer, to never give up and to follow your dreams. She believes very strongly in the power of prayer and staying positive. All that she went through helped bring her to where she is today.
When not creating resins in her inside studio, she loves to be outside with her paint, canvas, and water. Not only the water in the lake giving her inspiration, but she is a messy painter who uses water with various mediums to achieve a specific look such as in the painting of a tree she called "Strength." "Strength" was actually a painting she submitted to apply as an artist in the Fort Worth Main Street Art Show.
Strength is what Kelly truly represents. Prints of this painting will be for sale at her exhibition on October 14th at Tyler Innovation Pipeline.
For more info about Kelly's journey of art and life go to kellygowan.com or find Kelly Gowan Art on Facebook.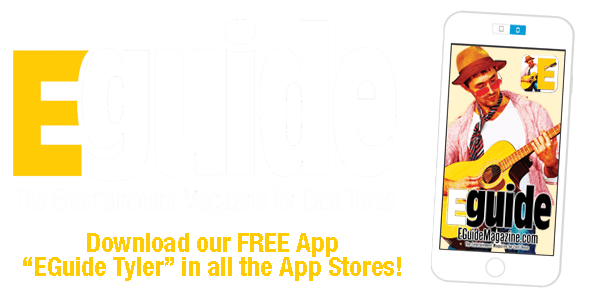 Tyler Museum of Art Creativity Camps Begin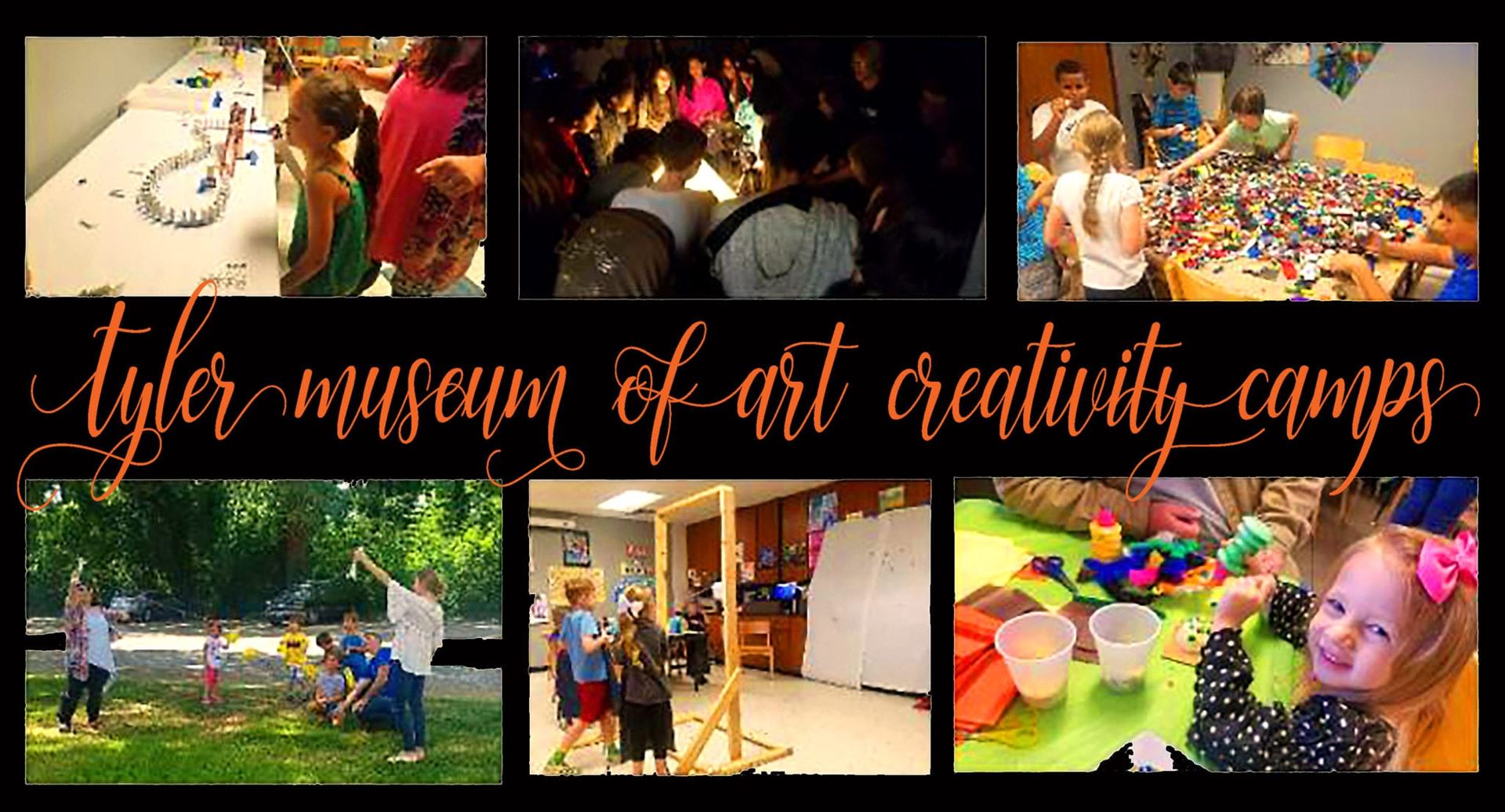 Tyler Museum of Art Creativity Camps 2018
9:00 a.m.-4:00 p.m. M-F * Ages 6-12 * $40 per day/$175 per week
TMA World Tour 2018      June 25-29
We'll expand the visual arts to include music and performance. In addition to our visual art activities, our young artists will make musical instruments, learn a song, and play a mini-concert at the end of the week.
Upside-down and Backward      July 9-13
Everything looks different from a fresh perspective. Drawing underwater, painting with spaghetti, there's no telling what will happen when we change the way we make art. This camp is all about real creativity, and our young artists will help us brainstorm up new, exciting projects all week long.
Beachcombers' Paradise     July 16-20
Love the seashore but hate sunburns and foot-scorching sand? Come explore marine environments through art! Biology, art and fun merge into one great experience as we learn about the weird, wonderful world of sea life and environments, and express our new knowledge through art.
5 Days Away from Rose City   July 23-27
Some of the country's greatest artists call the Lone Star State home. We will explore the geographical regions of Texas and the artists who gain inspiration in them, ending up right here in East Texas.

6×6@110 Continues at Gallery Main Street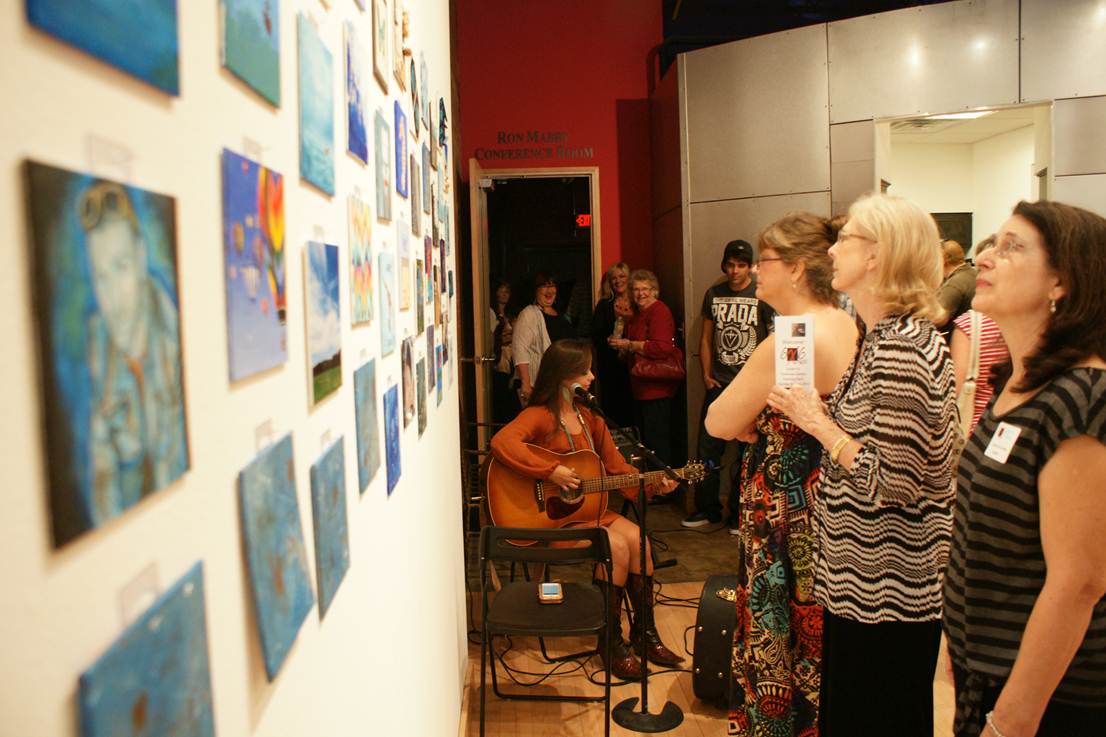 Skip the line, purchase tickets in advance HERE.
Purchase VIP tickets HERE.
The annual 6×6@110 is an art fundraising project to benefit Gallery Main Street in Downtown Tyler, Texas. The gallery is a City of Tyler facility operated with the cooperation of the Downtown Tyler Arts Coalition, an all-volunteer group of artists who schedule and jury fine arts exhibits and organize projects. All of the net proceeds of 6×6@110 will go to support those activities.
The annual 6×6@110 fundraising project will be held June 6th at 6pm. Each piece will be sold for $20, with all proceeds going to help fund the City of Tyler Main Street Department, which operates Gallery Main Street.
The name "6×6@110" reflects the fact that all artwork sold in the show will be 6"x6", and will be shown at Gallery Main Street at 110 W. Erwin, Downtown Tyler.
For more info on this project go to downtowntylerarts.com, call (903)593-6905, or follow the Downtown Tyler Facebook Page.
The 2017 6×6@110 featured over 1000 works by hundreds of participants. The project earned the distinction of receiving the Best Promotional Event award from the Texas Downtown Association.
First Solo Show Opening
Help celebrate the opening of Gallery Main Street's first fine art solo artist exhibit on Saturday, May 12th, 5:30-8pm. This free event will feature the opportunity to meet the artist and be among the first to see and purchase pieces from the exhibit. The exhibit will run through June 4th.
The jury will select the top three groups of submittals and then additional information and show descriptions will be submitted. The jury will review all additional information and will announce the solo artist on April 28th.
Other Upcoming Exhibits
Remaining shows this year are:
Solo Show #1 – Opening May 12th

"6x6x10" – Deadline June 1st, opening June 6th

Solo Show #2 – Deadline June 17th, opening July 14th

"Assemblies" – Deadline July 29th, opening August 11th

"Alternate Perspective" – Deadline September 30th, opening October 13th

Holiday Market – Deadline November 25th, opening December 8th
You can enter your art at DowntownTylerArts.com. For more info call (903)593-6905 or go to DowntownTylerArts.com.
Gallery Main Street features a new exhibit of original art approximately every eight weeks. Each exhibit opens with a Saturday evening reception that features music, an opportunity to meet the artists, refreshments, and more. The Opening Receptions are free and open to the public.
Art Events Warming Up For Summer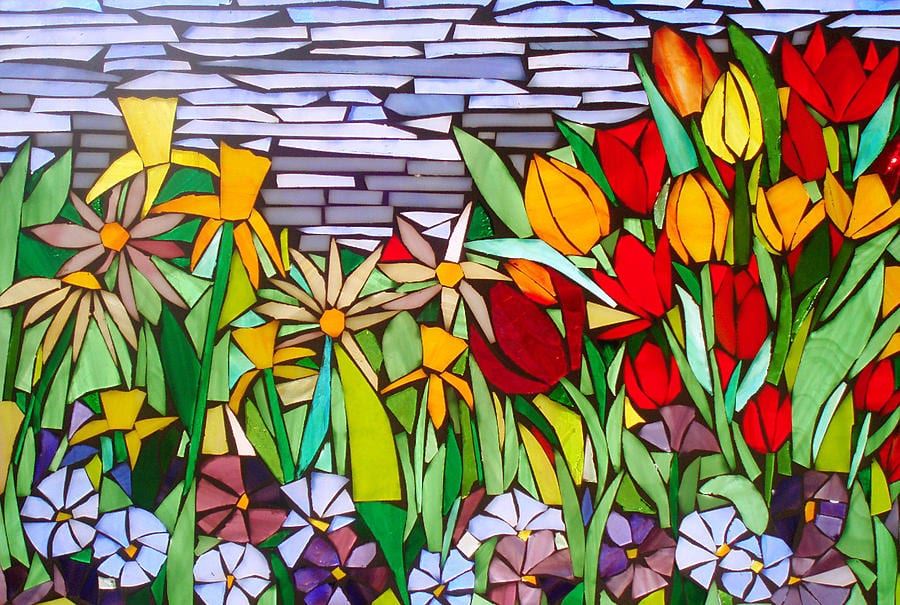 Events & Classes
June 16th (11am-11:30pm) June 17th (11am-4pm) – Junebug Art and Music Festival –
Calling all artists! Junebug is an annual community Art and Music festival with an afternoon farmers market. This event encompasses art in its many forms. There will be teachers of weaving and soap making, along with hands on pottery wheel demonstrations. Attendees' senses will be engulfed by the sights, sound, smell, and feel of all that is to be offered at this very unique art event in a very quaint little artsy community. The show will offer up a stage filled with eclectic musicians, bands, and songwriters. Saturday there will be a community Farmers Market where locals can sell their organic and/or locally sourced products. Vendor and artist applications are available at theforgebenwheeler.com. The family-friendly festival, which is located in the tiny art enclave of Ben Wheeler,TX, highlights the work of artists, musicians, and artisans from the Lone Star state. Headquartered on the three-acre park-like property surrounding the FORGE (a local restaurant, bar, and music venue), the festival will give attendees an opportunity to witness the creative process through "live art" displays as well as the chance to actively join in the process. For more information email
junebugsummerfair@gmail.com
.
June 22nd (7-9pm) – Paperbark Studio Pop Up
will be held at Strada Caffe, 302 E. Front St., Tyler. Come join us for a pop-up art show featuring
Paperbark Studio
as well as craft beer, wine, and small plates, espresso bar and pastry case. Come enjoy a wonderful summer evening of local art!
June 26th (6-8pm) – Kids Canvas Paint Party –
Tyler Parks and Recreation is hosting a Kids Paint Party at the Glass Recreation Center for children ages 7-12 years old. For more information, please visit
TylerParksandRec.com
.