Lady Chazz & The Tramps: As Smooth As Ever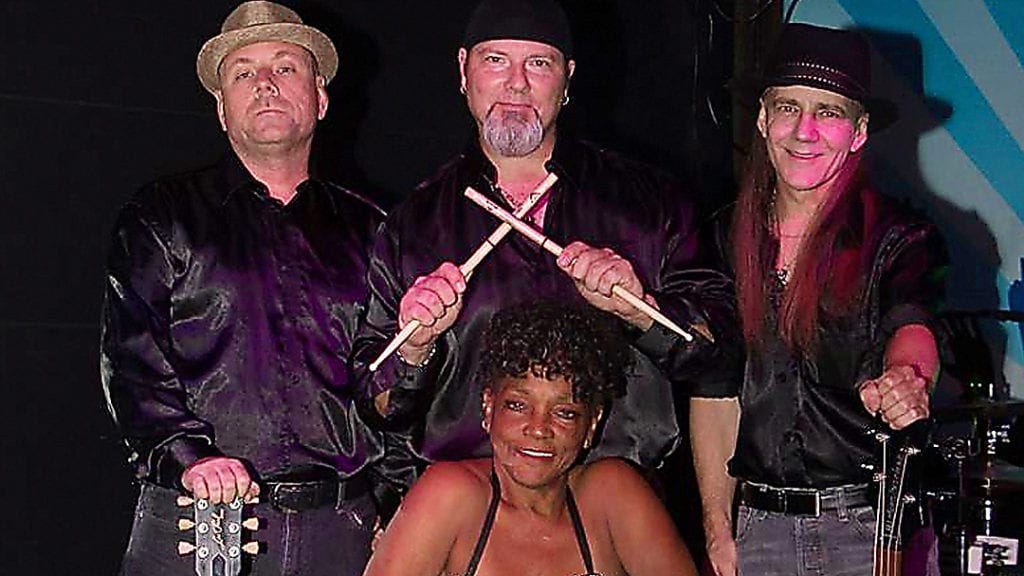 By Johnny Griffith
If you've been around East Texas for a minute or two, there's a very good probability that you've been out for an evening of entertainment and heard the smooth vocal stylings of Lady Chazz Lee and her stellar band, The Tramps. Long time fixtures in the music scene, Lady Chazz and The Tramps (LC&TT) have been energizing audiences with their electric mix of music, personality, and talent for almost 17 years. The band currently consists of band leader and lead vocalist, Chazz Lee, guitarist and vocalist Jimmy Piatt, drummer and vocalist Kenneth Brackeen, bassist and vocalist Mickey Miller, and Richard "Daddy Rich" Lee on keys and vocals.
While Daddy Rich, Miller, and Brackeen are all East Texas natives getting started in music through either church or school, Chazz and Jimmy were transplants. Jimmy moved here from Oklahoma City for work, and Chazz, born in Louisiana, was raised in San Diego where her father was a drummer in his own band. She got her start in music singing in his band and eventually moved to east Texas through marriage.
Chazz and The Tramps graciously gave us some time to give fans a little more information about the band:
Johnny: When did Lady Chazz & The Tramps first take shape as a band and how long has the current lineup been together?
LC&TT: The band was formed in 2000 by Richard and Chazz with Jim Day, Jimmy Piatt, and Trey Weinberg. In 2004, some players moved on to pursue other adventures (Jimmy and Trey), and Kenneth was acquired. The current band has been together for nine years, since 2007 when Jimmy returned and Mickey became the bass man.
Johnny: You guys have been a mainstay in east Texas for years. About how many shows do you estimate you've done as LC&TT?
LC&TT: It has been 16 years of banging it out, too many dates to count – from clubs to casinos (Friday-Saturday nights) and occasionally on a Thursday, private parties, wedding, bike rallies, festivals, and street fairs – but if we were to guess, it would be well over 3,000 shows.

Johnny: One of the big contributors to your success is the impressive catalog of songs you throw out from night to night. About how many songs do you have in your repertoire, and was it a conscious decision from the beginning to cover a wide selection of genres?
LC&TT: There are more than 300 songs in our repertoire between everyone that sings. We call what we do 'Urban contemporary' because it fits into all categories and pleases our very diverse audience. Chazz stated from day one that we are not just R&B, we are music.
Johnny: Your selection of cover tunes is almost legendary. Have you written any originals as a band?
LC&TT: Yes, we have written more than ten songs. There is a EP that has at least four original songs on it.
Johnny: How far of an area does the band travel for shows at this point?
LC&TT: The band performs throughout the ArkLaTex, which is about a 170-mile radius. However, this does not include our performances east to Opelousas, Louisiana and west to the Dallas/Ft. Worth metroplex.
Johnny: Chazz is famous for interacting with the crowd and bringing them into the experience. What is it that you hope people take away from a Lady Chazz & The Tramps show?
LC&TT: We hope that they will get the best night of their lives each time they come out. We want them to know that we are doing our very best to entertain them, help them forget about their problems, and focus on a brighter tomorrow. Our objective is to have them laughing, singing, and dancing along with us. We do this so the audience can become a part of us, not just a face in the crowd.
Johnny: Out of all the shows that you have done as a band, what sticks out in your memory the most?
LC&TT: When the audience is begging us for 'one more song' because they don't want the night to end, or the two-day scheduled gig in Oklahoma, that was played in one day due to rain (eight hours) to fulfill our contract.
Although, there is one event we all laugh about continually…we were performing at Sam's Town Casino and as Chazz sang "I Fall to Pieces," an elderly gentleman asked for her microphone. She gave it to him, and he said, "I'd fall to pieces for you every day." He then sat down, unstrapped his prosthetic leg and handed it to her, took out his hearing aid, and removed his dentures. That was the highlight of the weekend.

Johnny: What has been the biggest challenge for you all, as a band, over the years maintaining an engaged fan base and keeping the gigs entertaining as the industry has changed?
LC&TT: Because we perform for a diverse audience, we feel it is our duty to have an open door for all genres. Our biggest challenge is attempting to get all the requests learned. We are not afraid of trying new things because sometimes it works, but when it doesn't, after trying it a couple of times, we push it to the back and start again. We are always trying new things.
Johnny: Let's say it's a Thursday evening, you don't have a gig, and you're sitting down to relax and listen to some music. What are you listening to currently?
LC&TT: At one point, all of us watched the music shows that come on television, due to the different genres: "American Idol," "The Voice" and "X Factor." However, our listening taste in music is wide ranged. We like everything, from jazz, blues, classical, R&B, new age, reggae, rock, and gospel.
Johnny: Anything new on the radar for 2017 as 2016 draws to a close?
LC&TT: Our eyes and ears are always perched for new venues. Besides some of our regular places, which we are very grateful for (The Back Porch, Diamond Franchise, Herb and Dees, and Players), we have added two new venues where we will be performing soon. For New Year's Eve we will be at Dakota's Chophouse in Tyler, and January 14th we will be at the Barefoot Bay Marina in Pittsburg, Texas.
Johnny: Who would you say has had the most impact, musically, on your life to this point?
LC&TT: Chazz – Her father and Tina Turner, who both were serious and hard but also kind and fair. They both gave true-to-life perspectives of the music business.
Jimmy – A phenomenal high school guitarist by the name of Brian McDonald
Richard – Sam Cooke and Gerald Austin (lead singer of the Manhattans)
Kenneth – Besides his parents, Gene Krupa (drummer), Wolfman Jack and the Midnight special and Don Cornelius and the Soul Train show.
Mickey – Paul McCartney and Tom Petersson (Cheap Trick)
For more info about Lady Chazz and The Tramps call (903)241-5477 go to facebook.com/ladychazzandthetramps.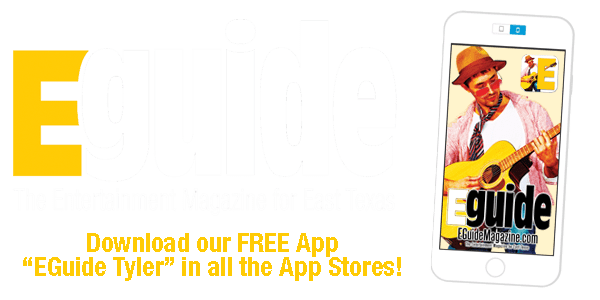 Bibeau in Concert August 25th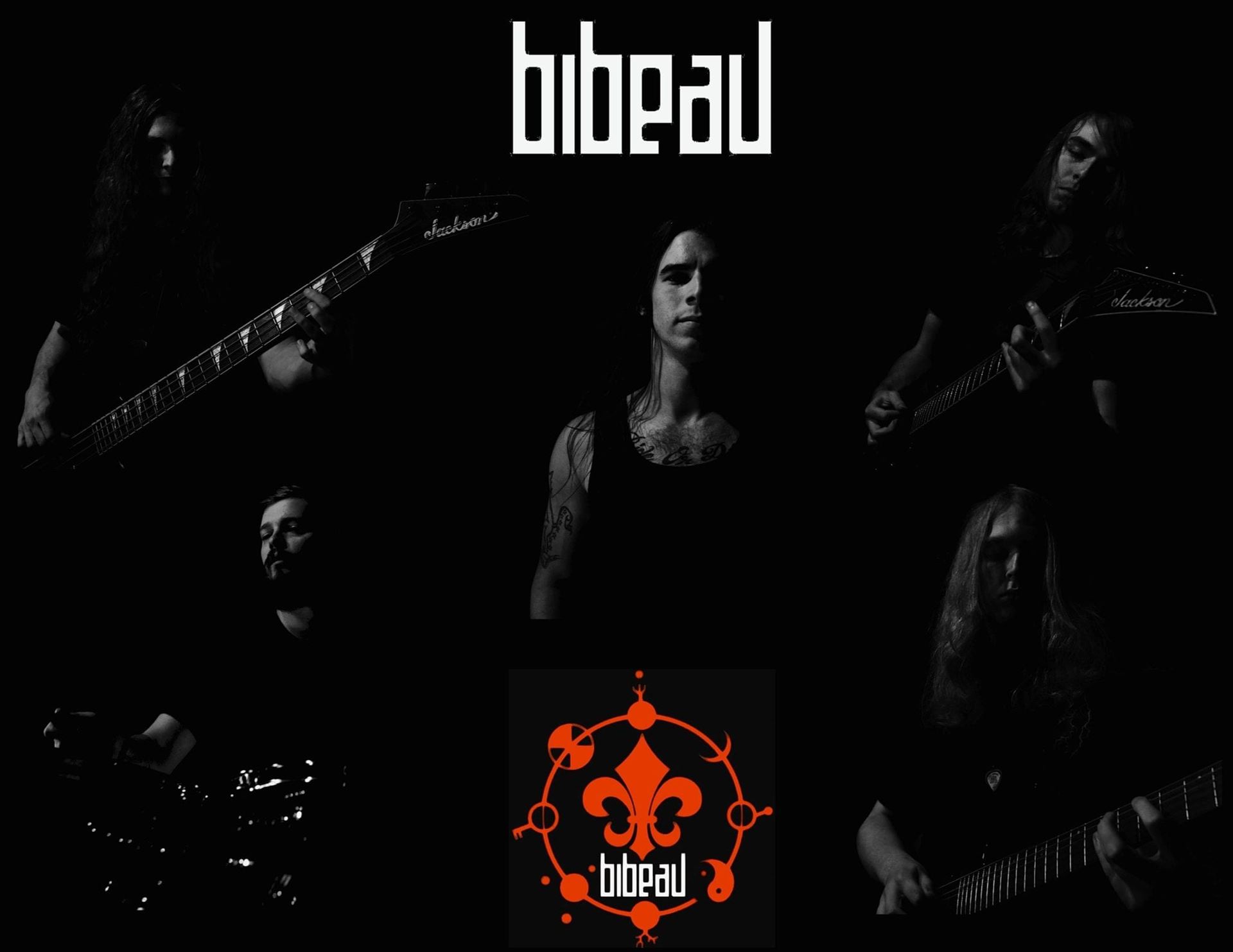 Bibeau has a rare Tyler show booked at Click's Live on Saturday, August 25th with our Louisiana brothers, Anxiety, the mod blues band, Matt Coats Trio and the fantastic female duo from the Dallas area Sweet Chaos (who recently opened for Bowling for Soup). Help break 500 people in attendance! Tickets will be available at the door for the low rock 'n roll price of $7. Must be 18+ to attend unless accompanied by a parent/legal guardian.
Upcoming 10th Anniversary Season at Old Firehouse Announced
The Old Firehouse is an intimate, smoke-free and alcohol-free "coffeehouse" that has made a name for itself by bringing national folk musicians and their all-original music to Edom's unique listening room and stage. Info can be found at theoldfirehouse.net or by calling (903)852-2781.
Concerts are typically scheduled each month from October through April and can be found at theoldfirehouse.net, along with links to samples of the music.
For the 2018-19 season, Old Firehouse will once again be offering Season Tickets for all nine Acoustic Music Concerts. By purchasing this season ticket, you will receive: admission for one person to all nine Acoustic Music Concerts, reserved seating of your choice that will remain yours throughout the season, one "bottomless" cup of coffee at each concert, freedom from having to remember to buy concert tickets month-to-month, advance ticket price for all concerts, and 20% discount on concert series merchandise (hats, t-shirts, tote bags, bumper stickers).
The cost per ticket is $111 (includes sales tax). Once the season begins, these tickets may no longer be available. Checks may be made out to "The Old Firehouse" and mailed to: The Old Firehouse, 8241 FM 279, Edom, TX 75754.
If you do not want to purchase season tickets, admission prices for concerts are $12 in advance and $15 at the door, and events are on Saturday evenings beginning at 7:30pm with doors opening early so the audience can enjoy coffee and desserts that are always available.
Scheduled this season is:
October 20th: Tony Ramey

November 10th: BrownRandy & Friends (Neal Katz & Connie Mims)

November 24th: Beth Wood

December 8th: Terri Hendrix

January 19th: Andy Gullahorn

February 2nd: Beyond the Pale

February 23rd: Tom Kimmel

March 23rd: Jacob Johnson

April 6th: Edie Carey
If you would like to sponsor any of these concerts, please contact info@theoldfirehouse.net.
Jeremy Camp & Matthew West Comes to The Oil Palace, November 9th
Tickets are on sale for this legendary concert November 9th at 7:30pm at The Oil Palace, 10408 State Hwy 64E in Tyler. Tickets range from $19-$75. Event parking is $10.
Grammy®-nominated and Dove Award-winning artists Jeremy Camp and Matthew West are partnering this fall on "The Answer /All In Tour," headed to 20 U.S. cities during the months of October and November. The tour marks the first time that two critically-acclaimed, chart-topping artists have co-headlined their own tour together,. This event will create an unprecedented experience for concert attendees getting to see them share the stage for an energy-filled night of hit songs and fan favorites.
A limited VIP ticket package will include early entry seating, an exclusive signed photo, and a post-show Meet And Greet/Photo Op with both artists.
About Jeremy Camp
Throughout his 15-year career, Capitol CMG artist, Jeremy Camp, has established himself with landmark accolades. He has sold 4.5 million albums including four RIAA Gold-certified albums, a RIAA Multi-Platinum long-form video and a Gold-certified digital single ('There Will Be A Day').
On the radio, Camp is recognized as a staple artist with 38 No. 1 radio hits across all formats spending more than 175 weeks at No. 1 at radio in his career. Camp's awards and nominations comprise of a Grammy®-nominated project, three American Music Award nominations, four ASCAP Songwriter of the Year awards, an ASCAP Song of the Year award, and five GMA Dove Awards including two-time Male Vocalist of the Year and New Artist of the Year awards.
Camp was named in Billboard's Christian Artist of the Decade chart (No. 2), as well as having five songs listed in the Top 50 Billboard Christian Songs of the Decade.
Adding author to his name, Camp penned his first book and autobiography, "I Still Believe" (2013, Tyndale). In 2013, Jeremy founded Speaking Louder Ministries, which provides free crusade-style events and comes alongside local churches or missionaries in the countries where the Gospel needs to be heard. Locations of Speaking Louder Ministries' trips so far include Ukraine, Japan, India, Uganda, Guatemala and Kyrgyzstan. For more information, visit JeremyCamp.com.
"This has been one of those things I've been wanting to do for a long time," Camp says. "We've been good friends. I love his heart. And I knew that this would be an awesome time!"
About Matthew West
Matthew West is a four-time Grammy® nominee, a multiple-ASCAP Christian Music Songwriter/Artist of the Year winner and Dove Award recipient. West was also awarded an American Music Award (2013), a Billboard Music Award (Top Christian Artist, 2014), a K-LOVE Fan Award (2016), and named Billboard's Hot Christian Songwriter of the Year (2016).
West also received a Primetime Emmy® Award nomination for Original Music & Lyrics for "The Heart of Christmas" from the film of the same name. In addition to his own recording career, he has co-hosted the K-LOVE Fan Awards three times and has more than 130 songwriting credits to his name, including cuts by Rascal Flatts, Scotty McCreery, Michael W. Smith, Amy Grant, and Mandisa, among others, and number one cuts by Casting Crowns and Danny Gokey.
Selling more than 1.6 million albums to date (TEA), West's discography includes acclaimed releases: "All In" (2017), "Live Forever" (2015), Grammy-nominated "Into The Light" (2012), "The Story of Your Life" (2010), "Something to Say" (2008), "History" (2005) and "Happy" (2003).
Well known for communicating stories through song, Matthew West has received thousands of stories from around the world. His studio album, "Live Forever" (2015), continued that storytelling theme and debuted at No. 1 on the Billboard Christian Sales Chart. He has obtained numerous No. 1 singles, most recently with 'Broken Things,' while achieving a record-setting No. 1 for 17 straight weeks at radio with 'Hello, My Name Is' and 'The Motions' for 15 weeks
"I'm really excited about this," West adds. "We believe this is going to be more than a concert. I know Jeremy's heart, and both of our teams pray every night for this to be more than just a concert. We want God to show up in a big way."
Buy tickets while still available, this event is expected to sell out fast!