Let's Hear It For the Boys and Girls
---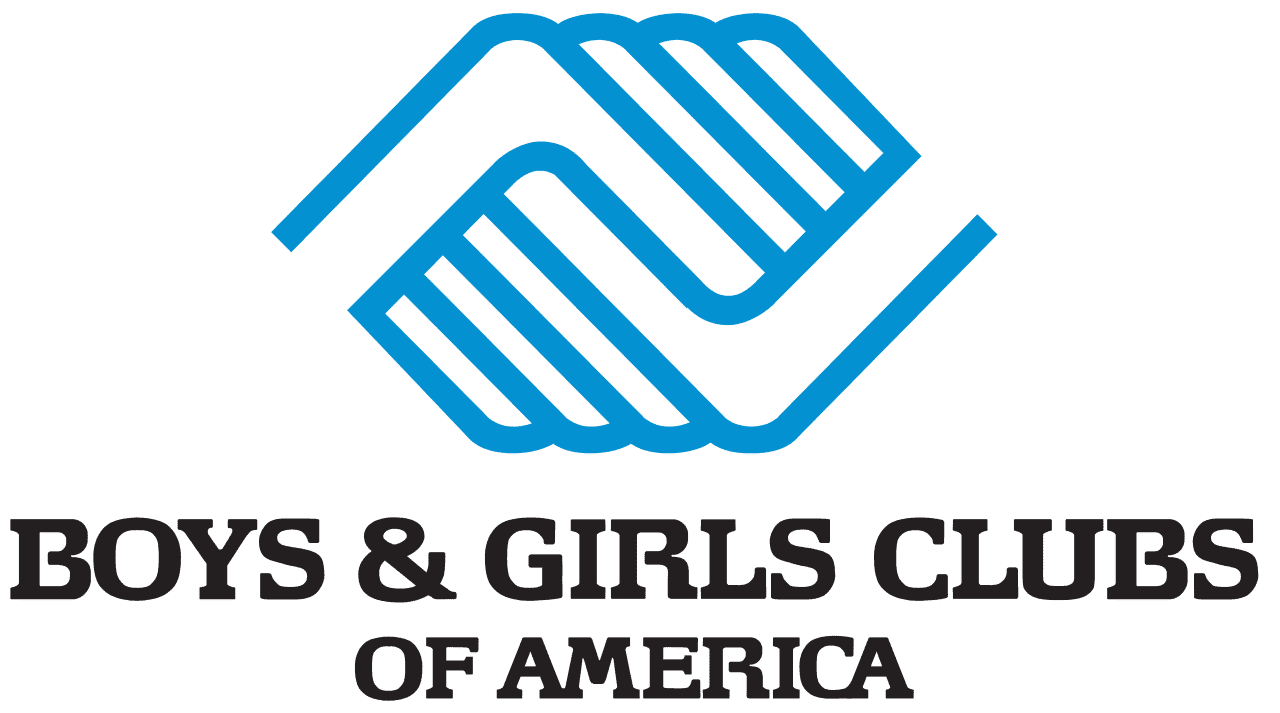 By Kelly Griffith-Fields
The Boys and Girls Club of East Texas collectively impacts over 1000 children involved within their three different community programs. They are a Christ-centered ministry that embraces the diversity of our community. The club serves the children and parents of East Texas through their after-school program Gospel Village, and summer camps. "Our mission is to mobilize Godly people into the lives of kids and families to provide tangible help and eternal hope," says Special Events and Marketing Coordinator Jessie Gamble.
The club building is located at 504 West 32nd Street in Tyler, but many of their services extend outside of those walls. Throughout Tyler, Lindale, and Bullard, fourteen different schools take part in their after-school program. Students stay at their own school campus from 3-6pm following the school day, and mentors come to the campus to help students with their homework. They also include time for Bible study, snacks, and games, both indoors and outside as the weather permits.
"Our goal is much deeper than helping the kids with their homework or providing them a safe place to go after school," Gamble remarks. "It is our hope that students in our program grow in their spiritual life, experience academic success, develop good character and citizenship, and choose a healthier lifestyle."
Gamble explains that 59% of all Tyler Independent School District students are considered "at risk," and 71% of students come from families living at or below the poverty line. These statistics have an impact on education, because only twenty percent of young people in Smith County go on to complete some type of higher education. "An undereducated workforce is hard on the overall infrastructure of our community," Gamble says. "Gang activity expands, crime rates and teen pregnancies increase, and there is a higher need for indigent health care."
The Boys and Girls Clubs began as an effort to combat such statistics. The club offers a dependable program that parents can trust, a refuge for teens, and a reason for residents of the local community to come together to support the vision of bettering children's live. Amber King is the mother of a nine-year-old daughter who takes part in the after-school program. "I like most that they help her with homework and she's able to have some fun after school, instead of coming home to watch TV," King said. Her daughter Jaylynn also enjoys having the extra time to play with her friends.
All the fun takes place under well-qualified adult supervision. "All mentors have completed a background check and subscribe to the guiding principles of the Boys and Girls Clubs of East Texas," Gamble says, and many of them are young people enrolled in college. They have demonstrated a love for children and many are pursuing careers in education, social work and counseling. "The Boys and Girls Clubs of East Texas have very caring employees," King says. "They go above and beyond to make sure your kids have a fun time and feel comfortable."
The club follows the rules set by the school as well as their own standards of behavior, and strive to maintain a safe and secure environment for all activities. Gospel Village is the one-on-one mentoring program of the Boys and Girls Clubs of East Texas. "Gospel Village exists to connect God's people from local area churches with students from local area schools in mutually transforming mentoring relationships," says Gamble.
Volunteers must undergo an application process to be a part of the program, which includes the background check.. Once they are chosen, the volunteers are then trained before being paired with a Gospel Village student. Typically this begins by meeting for lunch at their school, and as a relationship grows, more activities and outings are introduced.
The mentees come to the program through counselors recommendations at their schools, or by parents reaching out for help.
"Our mentoring method is to love as Christ does, to model the gospel, and to coach with grace and truth," Gamble explains. "This method is not only transformative in the lives of the kids and families we serve, but in the lives of our mentors as well."
Gospel Village also provides one event each month for mentors and mentees to attend. Most recently, a tour of UT Tyler was arranged, followed by a basketball game. This also included an opportunity to meet the universities basketball players for photos and autographs. Gospel Village believes that through intentional time spent with children, their entire lives can be greatly impacted for the better, academically, socially, emotionally, and spiritually.
These tenets are supported by statistics on the club's website. They reveal how children with mentors are 46% less likely to do drugs, 33% less likely to resort to violence, 53% less likely to drop out of school, and 59% more likely to improve their grades.
Mentoring relationships such as those established by Gospel Village have also been shown to lower the rates of gang involvement, suicide, and teen pregnancy throughout the community. Children with mentors become more likely to graduate and go on to higher levels of education. The hope of Gospel Village is that these young people will grow to become the next generation of leaders in Tyler.
Summer Day Camps at the club are set to begin June 15th and run through August 7th. Each three-week session will have its own focus, ranging from art to sports. Each day is filled with arts and crafts, skits, splash park fun, and games. Bible study, Club talks, and reading programs are also featured at camp. Counselors also spend time assessing math and reading skills to ensure students are ready for the upcoming school year.
Children who have completed Kindergarten to fifth grade are eligible to attend day camps. Camp is Monday – Friday from 7:30am-3:30pm. The cost of this summer's camp is still to be determined, and financial assistance is often available.
For more information about summer camp or the Boys and Girls Clubs of East Texas visit their website at www.bgceasttexas.com or call (903)593-9211.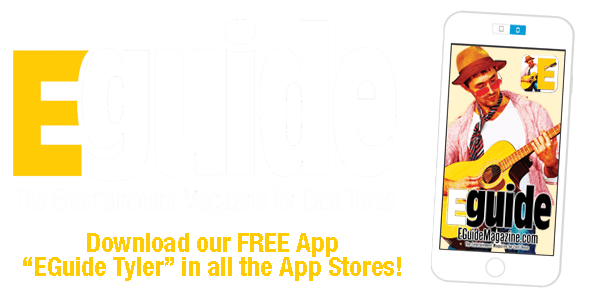 May 19th: "Nut Job 2, Nutty by Nature" Movie Nights at Bergfeld Park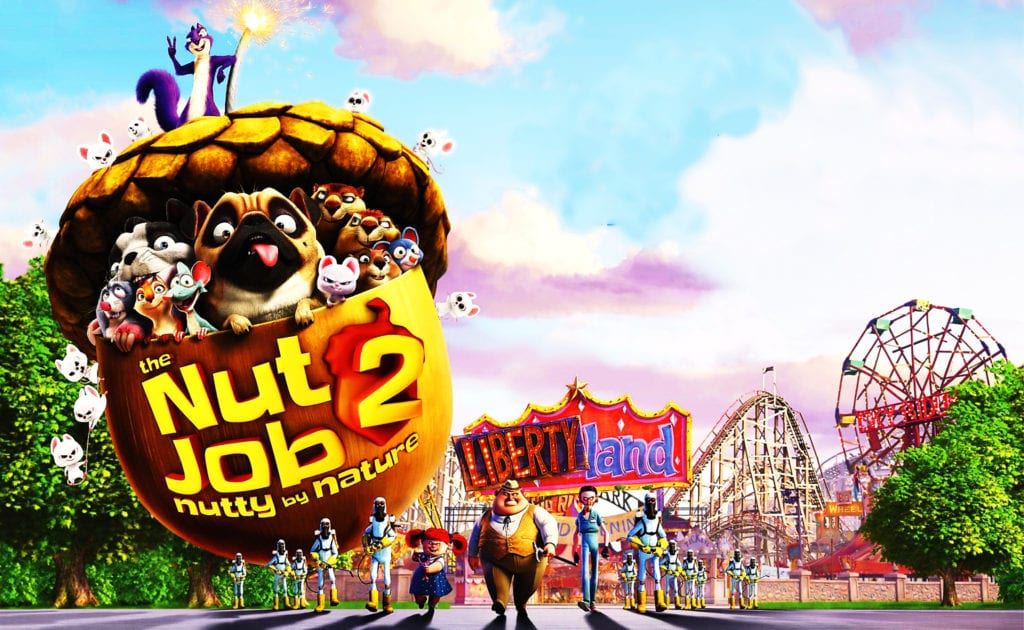 Free Family Movies in the Park
Free family movies kick off this month at the recently remodeled Bergfeld Amphitheater, 1501 S. Broadway, Tyler. Bring a lawn chair if you want or blanket for an evening under the stars. All movies are on Saturdays at 8pm. Admission is free and open to the public.
May 5th – "LaLa Land" Date Night Movie

May 12th – "Emoji Movie"

May 19th – "Nut Job 2, Nutty by Nature"
In case of inclement weather, movies will be rescheduled. For more info call (903)595-7271 or go to cityoftyler.org.
Festival of Fruit: 34th Annual Tomato Fest Saturday, June 9th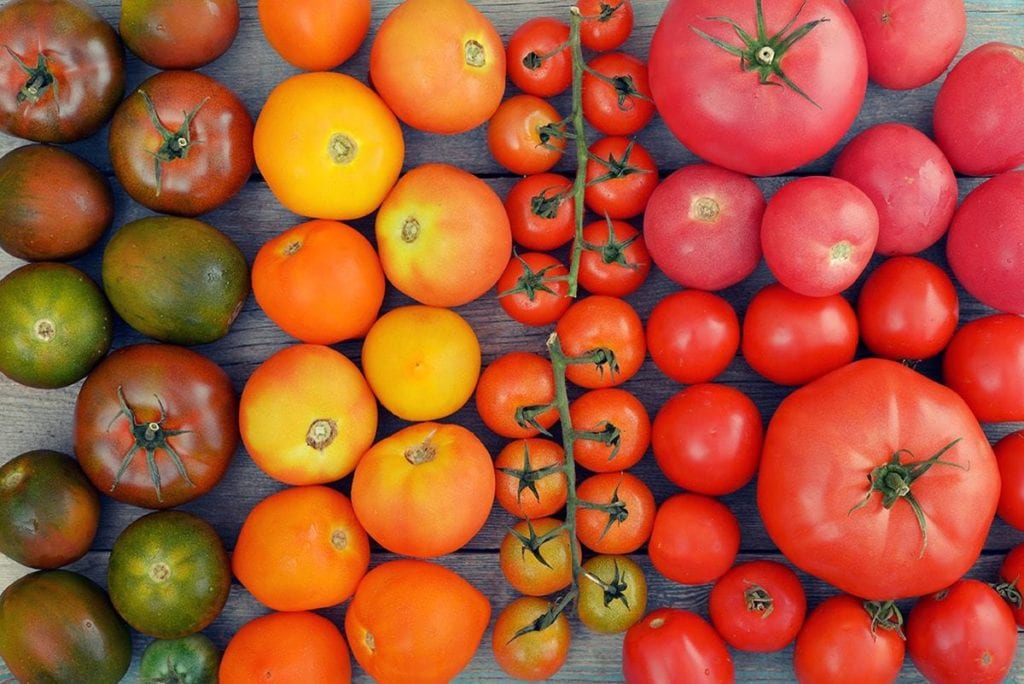 34th Annual Tomato Fest Saturday, June 9
th
Welcome to Jacksonville – home of the best tasting fruit – tomatoes!
Local farmers are busy getting ready for the upcoming 34th Annual Tomato Fest in Jacksonville, Texas by planting acres of the best tastin' tomatoes. Join the celebration Saturday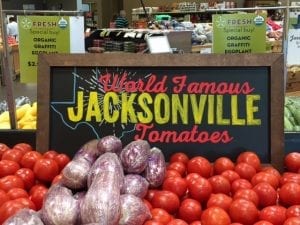 , June 9th in downtown Jacksonville for a BIG day of activities that will be happening all day long. Over 200+ vendors and all kinds of festival food, including the famous fried green tomatoes, Farmers Market, $500 Got Talent Contest, Car Show, Motorcycle Show, Tennis Tournament, Soccer Tournament, Softball Tournament, Entertainment, Kidz Zone, and so much more will cover 5 blocks downtown. Tomato events include Salsa Contest, Tomato Eating and Peeling Contest, Tomato Archery, Tomato Shoot, Best Home Grown Tomato Contest, Tomato Packing Contest and tour the Tomato Shed. Saturday evening, Chili's Street Dance will take place featuring Brian Chance Band and Lady Chazz and the Tramps. 
Activities kick off on Saturday, June 2nd with a 5k run sponsored by All Smiles. Monday, June 4th and Tuesday, June 5th is Family First Clinic's corporate challenge Dodgeball Tournament.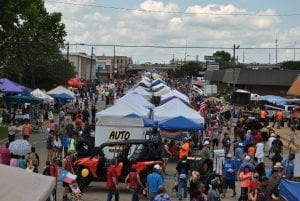 On Wednesday, June 6th, a Gospel Concert sponsored by Whataburger featuring, The Group, will perform at Central Baptist Church. New this year on Thursday, June 8th  is the Farm to Table dinner event that will take place at Castle on the Lake on beautiful Lake Jacksonville and will be catered by Rob Gowin, Sadler's Kitchen & Catering. A 4 Man Scramble takes place at the Cherokee Ranch Golf Club on Friday, June 8th. The final Tomato Fest week celebration ends at Lake Jacksonville with a Ski Show on Sunday, June 10th.
Taste for yourself the best tomatoes and fun festival packed with lots to do for everyone.  For additional information, contact Jacksonville Chamber of Commerce at (903)586-2217, or go to  JacksonvilleTexas.com/Tomato-Fest or Facebook.com/JacksonvilleChamber.
May 19th: Book Signing for Patricia Taylor Wells at Tyler Public Library

Book Signing for Patricia Taylor Wells & Makerspace
At The Library
The Tyler Public Library is located at 201 S. College Ave., Tyler. For more info call (903)593-7323 or go to tylerlibrary.com.
Children
All storytimes will be in Taylor Auditorium.
Leeme un Cuento/Read to Me Storytime (children 3-6 years old), Mondays at 10:30am

Lap & Play Time (babies up to 18 months) features stories, songs, and playtime with developmental toys at 9:30am every Wednesday

Toddler Explore Storytime (children under age 3) is on Wednesdays at 10:30am

Read Aloud Crowd Storytime (children 3-6 years old), Thursdays at 10:30am
May 5th (2-4pm) – LEGO® Block Party –
Children ages 3 and up, bring your imagination for an afternoon of building and playing! LEGO
®
and Duplo Blocks are provided.
May 26th (2-4pm) – Makerspace –
This continuing STEM education for children and teens will feature May 12th: Drawing with Finch™ Robots and May 26th: Maze Challenge with Finch™ Robots.
May 19th (10:30am) – Family Movie Matinees –
Families are invited to watch fun feature-length films in the library's auditorium. A different movie will be shown each day. Pillows, blankets, and carpet friendly snacks welcome.
Teens
Every Tuesday (4:30-5:30pm) – Teen Tuesdays –
If you are in Middle School or High School you're in! The Library will have games, activities, and fun just for teens. Earn volunteer hours completing special projects. Descriptions for weekly activities can be found at library.cityoftyler.org/Programs/Teens. Events are:
May 1st: Free Play with Finch™ Robots

May 8th: Dancing with Finch™ Robots

May 15th: Battle Bots with Finch™ Robots

May 22nd: Scavenger Hunt
Adults
May 5th (10am-12 noon) – EastSide Fiber Artists –
An open gathering of all things fiber. Whether you quilt, knit, crochet, weave, spin, needle felt, etc. Bring your current or completed project and make some new friends.
May 11th (11:30am) – "Sex in the Garden, All About Propagation"
with Debbie Watkins will be presented as part of the Smith County Master Gardener Series.
May 17th (5pm) – Reel Talk –
This event is like a book-club, but for movies! Free to attend.
May 18th (1-3pm) – Veteran's Movie –
Join this biweekly screening of movies presented especially for veterans. This free event is held the first and third Friday every month.
May 19th (10am-3pm) – Book Signing for Patricia Taylor Wells – Local Author Patricia Taylor Wells will be selling copies of her new memoir, "Mademoíselle Renoír à París."
May 29th (10am) – Club Read –
Join the Club Read group in discussing this month's read, "News of the World" by Paulette Jiles.
Every Tuesday (10am-1pm) – Quilting Class –
Learn the art of quilting at the Library. Fabric and quilt patterns will be provided. Participants are asked to provide their own sewing machines, if you have them, plus scissors, and neutral or white thread. For details and a complete list of supplies please contact the Library's information desk.
Every Tuesday (5:30-6:30pm) – Evening Meditation –
Learn the practice of Heartfulness Meditation with Gayathri Kambhampati.
Every Wednesday (5:30pm) – Gentle Yoga –
This gentle yoga class will be taught by Meagan Vrba who is certified in yoga, CPR, and first aid.
Every Saturday (11am-12 noon) – Crochet Classes will be held in the 3rd floor Internet Center Workroom. These are free classes. Learn to crochet with Library staff and volunteers. All materials are provided. All experience levels are welcome.