Downtown Liberty Hall: A Theatre's Historic Significance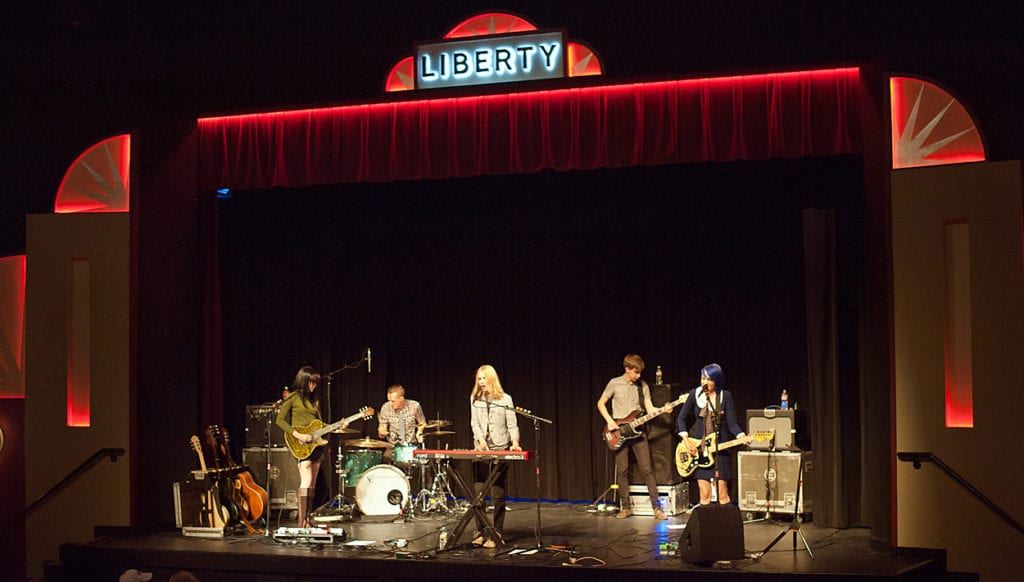 By Bobby Simmons
Imagine it for a moment. The warm glow of fluorescent neon in manifold colors. An electric hum from the lights emboldened by the electric atmosphere of shuffled feet on concrete, and excited conversation between friends, lovers, and locals of all kinds. People of a different time, a prosperous time, collected together in anticipation of the week's main event at 103 E. Erwin, the first run show at the Liberty Theater in the heart of Tyler's bustling downtown.
This snapshot of 1950's era Liberty Theater is Americana at it's finest, a slice of the American dream in downtown Tyler in the years of prosperity following WW2 and the victory of the "greatest generation." According to one source, the Liberty Theater opened it's doors on June 18th, 1930. It started as a cinema and operated successfully for decades until the 80's as the majority of Tyler's commerce shifted south, to the new developments of shopping centers and department stores. In the last years before closure, the Liberty had various owners with their own plans on how to restore it to glory, all of them unsuccessful.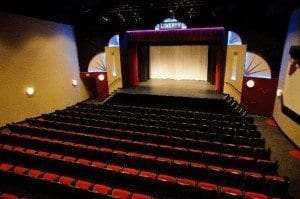 While the community input portion of the Tyler 21 Comprehensive Plan was being carried out in 2008, it became clear that the community had an overwhelming interest in revitalizing Downtown Tyler. Somewhere during this process of Tyler 21 planning, City Manager Mark McDaniel says "all of a sudden, we get a call from Nancy Wren (Executive Director of the East Texas Symphony) and she's interested in talking to us more about this crazy idea about Liberty Hall being opened downtown as a concert hall." The East Texas Symphony's main mission is carried out at the Cowan Center, but they took an interest in Liberty Hall serving as the Anchor Tenant because, according to Wrenn, "we find that meeting the audience on a more intimate level, particularly children, will allow us to identify with the needs of the audience, and they with our mission."
Even though other people had tried to do something with the theater in years past, never before had there been the broad communication and cooperation that was facilitated by the Tyler 21 initiative. With the support of the public, the City went to work on revitalizing the downtown district. Several projects were completed, such as the Heart of Tyler, Gallery Main Street, Tyler Main Street Offices, and now Liberty Hall. After the city finalized the plan and purchased the building, Mayor Barbara Bass, the City Council, and the East Texas Symphony came together for a massive fund-raising effort that would inevitably succeed and provide the dollars needed to make the vision a reality. According to Mark McDaniel, Mayor Barbara Bass was an integral part of the fund raising process and he credits her with raising 75% of the budget for this project.
The City chose to work with Butler Architectural Group for the remodeling design that would transform the old Liberty Theater into the new Liberty Hall. They chose to incorporate mid-century styles and designs within the overall contemporary and modern structure. They specifically designed every aspect of the lines, colors, and ornamentation to reflect the golden era. They wanted an ambiance that would allow visitors to be immersed in a vivid and intimate theater experience, capturing the same electric atmosphere that was here during the 1950's.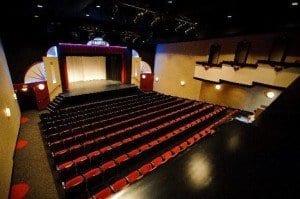 This feat of public and private participation was in itself an overwhelming success from which the city has only just begun to reap dividends. This project has fortified the composure of those who hold a dynamic and inclusive vision for the future of Tyler's business and social networks. The fact that so many local businesses and individuals were willing to freely invest in the local quality of life through this project was an enormous achievement. Over one million dollars of private donations has breathed new wind into the sails of those working to reshape the downtown atmosphere. So the question is, "Did the spark start a fire?" Well, according to Executive Director of Liberty Hall, Anne Payne, the theater has been a huge success.
I was able to have a conversation with Anne about the theater and it's role in the development of the downtown district over the last two years. As they are moving into their third year now, she's excited about the things they've accomplished and the things they're planning for 2014. At her estimation they've seen between ten and fifteen thousand foot-traffic visitors per year on average and she expects this years numbers to march in lock-step. Liberty Hall has also been a crucial component of bringing more people downtown for food and shopping. The business relationships downtown seem to be flourishing and Liberty Hall is a welcome companion as more cooperation and development has new visitors discovering the nightlife oasis of downtown Tyler. A resident of over twenty years, Anne laughs and says that she thought she knew everyone, but in her time at Liberty Hall she has been pleased to see how many new people are coming to be a part of what's happening in downtown.
One Tyler resident remarked that, "It's really like a little Austin right here in Tyler. Where are you going to take someone to show them something special about your city? With all that's developed over the last few years, you now have a downtown with a pulse, a feel, and a rhythm all its own. There are still some misguided misconceptions about parking and safety, but the city is doing great to address those concerns and prove that Tyler is a good nightlife destination."
When people come to Liberty Hall, they can expect to see the best entertainment that East Texas has to offer. The theater has continued in it's original purpose by showing classic films on the big screen. It offers residents a chance to relive their favorites in an atmosphere unlike any other. The charm and intimacy of this venue allows the classic films to touch people with a degree of nostalgia that can't be found in a mega-multiplex. The theater also schedules and plans the movies in accordance with special events, so visitors can expect to see a holiday classic in the coming weeks.
Building on a fantastic tradition of movie-going, the architects redesigned the theater to accommodate live performances as well – a part of the original vision of the East Texas Symphony. Now, this 350 seat venue offers an up-close and personal experience for fans of live music. In many cases the performers will have a "meet and greet" with the audience after the show. Since it's grand opening, Liberty Hall has hosted the East Texas Symphony regularly, as well as great acts like Bob Schneider, Asleep at the Wheel, Ralph Stanley, Gary P. Nunn, and too many others to list.
Last August the Liberty had it's first Battle of the Bands event "Rock Paper Scissors." This was a great opportunity for local talent to perform in a sit down theater as opposed to a club atmosphere. It's also proved to be a great way to gather more local support and bring in a whole new group of people to the theater, especially a younger crowd. There will most likely be a repeat in the summer of 2014.
In addition to these musical experiences, Liberty Hall also showcases outstanding performances of live theater. This year the Liberty is working with a local professional acting group, Apex Entertainment, providing them a home base to perform shows like "39 Steps" and "Rent." Apex also put on an educational summer program for kids last August and plans to do the same in the summer of 2014.
Another important part of the new format has been the introduction of stand up comedy to the mix. The feedback on these performances has been so positive that it has now become a big part of what Liberty Hall is doing every month, booking great family friendly acts like national performer Henry Cho, who performed in November.
The diversity of it's events makes the theater stand out from other venues, but it also presents the challenge of balancing the schedule so that it accommodates the interests of the various demographics in Tyler. "We're always trying new things to excite and entertain the public through the theater. Our rentals are really increasing as well. We are open to the public for event rentals like private social events, weddings, and even fashion events. Event rental is a good part of the revenue that keeps the theater going and even adds to the diversity of our impact. We're planning much more through 2014 and always looking for public input because it's crucial to the future of the theater" said Payne.
"It takes time but we are growing. Social media's impact is incredible. We've only been open for two years and we have over 4,500 people watching the website. It's where we get a lot of feedback on what we are doing. It's been a crucial part of the success that has allowed us to get the word out and do so much more with our budget."
If walls could talk, the walls of Tyler's Liberty Hall would have many stories to tell. Stories of a bygone era, stories of strenuous efforts and eventual triumph, and most importantly, the stories that have yet to unfold.
Liberty Hall 103 E. Erwin St., downtown Tyler (903)595-7274
Upcoming events are on their website, Facebook and Twitter pages.
Tickets are available online at libertytyler.com.
Liberty Hall is a department of the City of Tyler.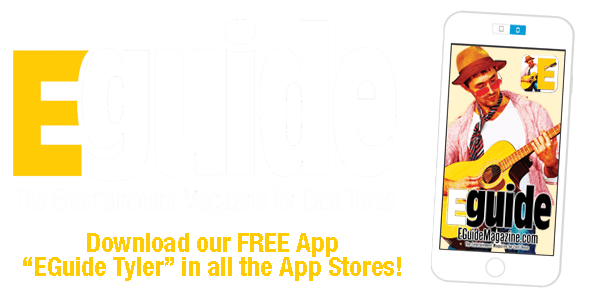 It's Time for Ice Cream: Move Over Summer Heat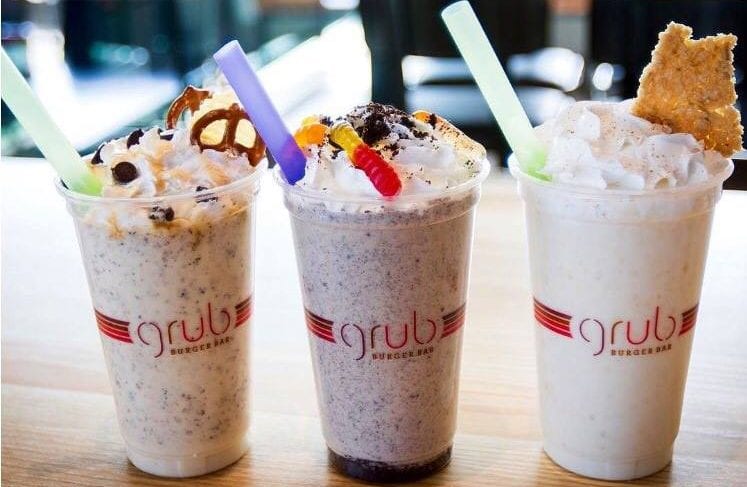 Summer is a wonderful thing. When the weather warms up, people head outdoors. Days are long and hot and it's perfect conditions for swimming, canoeing, biking, and picnics.
And best of all, a sweaty brow is a great excuse to gather your friends and go out for a drippy cone of ice cream. It's cold. It's sweet. It's creamy. And that burst of fruit-filled, nutty, or chocolate-chunky flavor can be incredibly refreshing when the steamy heat of summer starts to weigh you down.
As far as we're concerned, ice cream is summer's most delightful treat. Here are a few of our favorite sweet treats – from ice cream and froyo to shakes and custards.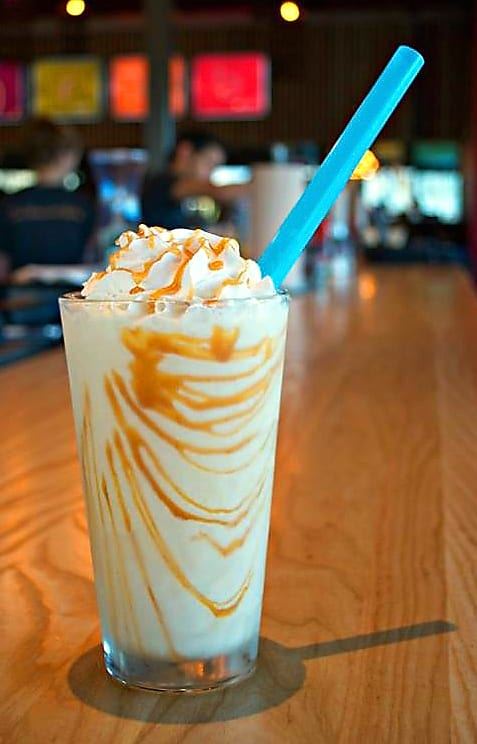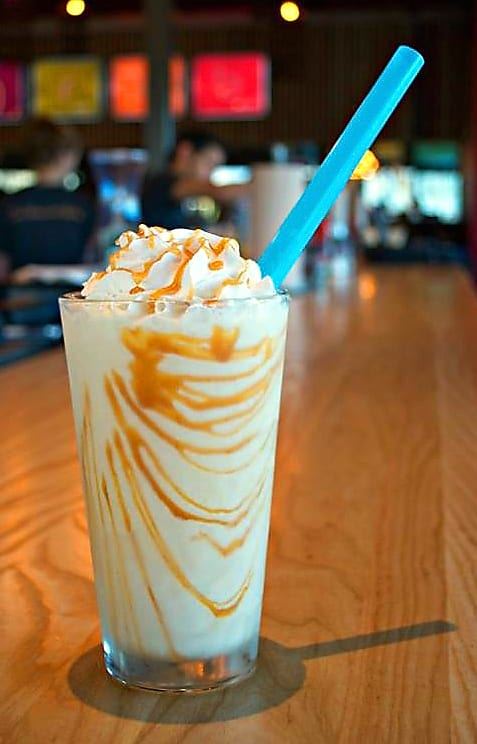 Grub Burger Bar
Grub Burger Bar (6421 S. Broadway Ave., Tyler, grubburgerbar.com) features some simply wonderful shakes in traditional flavors: strawberry, vanilla bean, and chocolate, plus Nutella, salted caramel, Root Beer float, and a monthly special.
Several hand spun specialities of the house are the "Kitchen Sink," featuring pretzels, peanut butter, salt, butterscotch sauce, caramel sauce, chocolate chips, coffee grounds, and potato chips (yes, potato chips). It is unique and heavenly and has a wonderful salty-sweet combo with a slight surprise crunch. Another favorite, the Worms & Dirt shake, has a ton of crushed Oreos and gummy worms.
If you are a chocolate lover, these two are for you. The ET Shake is like getting the entire candy aisle all in one glass with Reeses pieces, peanut butter, chocolate, and a peanut butter cookie. The Mint Chocolate Chip will hit the spot too with homemade crushed brownies, Andes mints, and a ton of chocolate.
For adults, Grub Burger Bar offers spiked shakes too. They have Bourbon & Caramel, Boozy Mint Chocolate Chip (vodka, crème de cacao, creme de mènthe, and Andes mints), the Tipsy Worms & Dirt (chocolate vodka, crushed Oreos, and gummy worms), and the ET Drunk Dial (chocolate vodka, Reeses pieces, peanut butter, chocolate, and a peanut butter cookie). Our favorite is the Spiked Dirty Kitchen Sink (chocolate vodka, pretzels, peanut butter, salt, butterscotch sauce, caramel sauce, chocolate chips, coffee grounds, and Grub's signature topping – potato chips).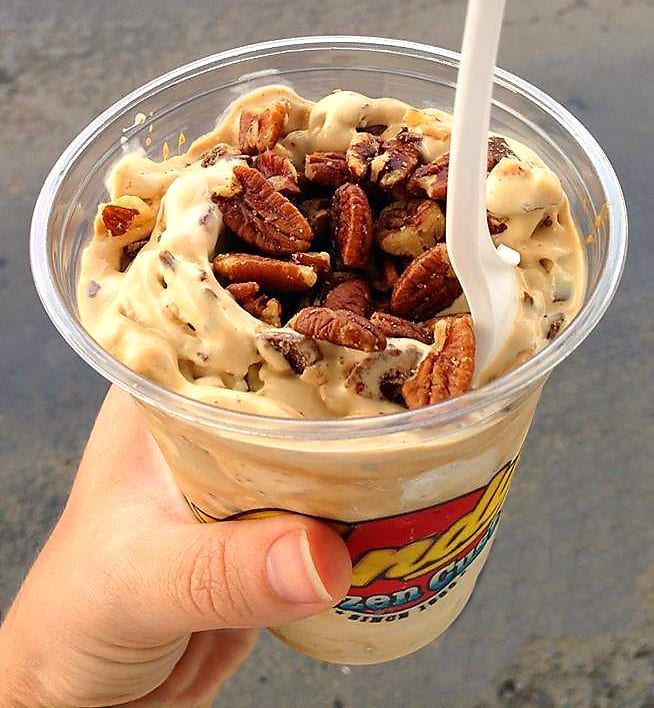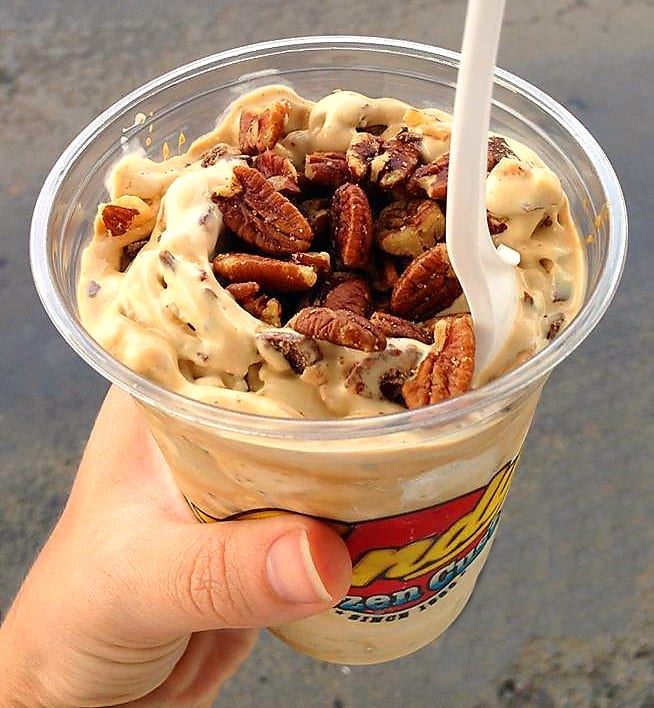 Andy's Frozen Custard
Andy's Frozen Custard (6106 S. Broadway Ave., Tyler, eatandys.com) has always been fanatical about custard and has served it with pride since March 19, 1986. For more than three decades, only the freshest ingredients have been used for a frozen custard experience you can't get anywhere else.
The difference? Ice cream is made from milk, cream, or a combination of the two. Andy's Frozen Custard is made from milk, cream, and egg yolks. Also, while the machine used to make ice cream churns air into it to make it light, frozen custard is produced in a machine that barely incorporates air into it at all, which means it comes out way more dense.
Andy's Frozen Custard has mastered custard and they offer a lot of creations that will cool you off this hot summer. A few of our favorites are Andy's Ozark Turtle (custard covered with hot fudge, crème caramel, roasted pecans, and topped with a cherry), The Original Straw-Ana (frozen custard covered with delicious strawberries and sliced bananas – think banana split ala custard), and Butter Pecan Concrete which is Andy's frozen custard blended with butterscotch and roasted pecans.


For chocolate lovers, you will think you have found heaven with Andy's Triple Chocolate Concrete (chocolate frozen custard blended with chocolate chip cookie dough and melted chocolate chips).
The Snowmonster Concrete has frozen custard blended with strawberries and melted chocolate chip. And the customer favorite, Andy's Turtle Split has custard, a whole banana covered with hot fudge, crème caramel, roasted pecans, and topped with a cherry…Andy's own version of a banana split.
Andy's has a convenient drive-thru and picnic tables out front that can accommodate a large group.
Mercado's Cafe & Posado's Cafe
In the mood for something a little different? How about ice cream in a fried tortilla! Mercado's (2214 WSW Loop 323, Tyler) and their sister company Posado's Cafe (2500 E. Fifth St., Tyler) has a unique menu item – the Bunuelo – a large golden-fried tortilla dusted with cinnamon and sugar and filled with big scoops of vanilla ice cream. It is served with your choice of syrup topping, whipped cream, and their specially-made praline pecans. This is a great treat after any meal and certainly a nice way to cool off on a hot summer day.
SweetFrog Frozen Yogurt
SweetFrog Premium Frozen Yogurt (2467 Crow Rd., Tyler, sweetfrog.com) is new to the fro-yo scene in Tyler but they are certainly not new to creating a great product. They feature a "create your own" bar where you can combo delicious, soft-serve premium frozen yogurt and a ton of toppings. The combinations are endless! You can create everything from a light snack, a decadent dessert, and everything in between. You pick the flavors, then add the toppings, and you can make it any way you want!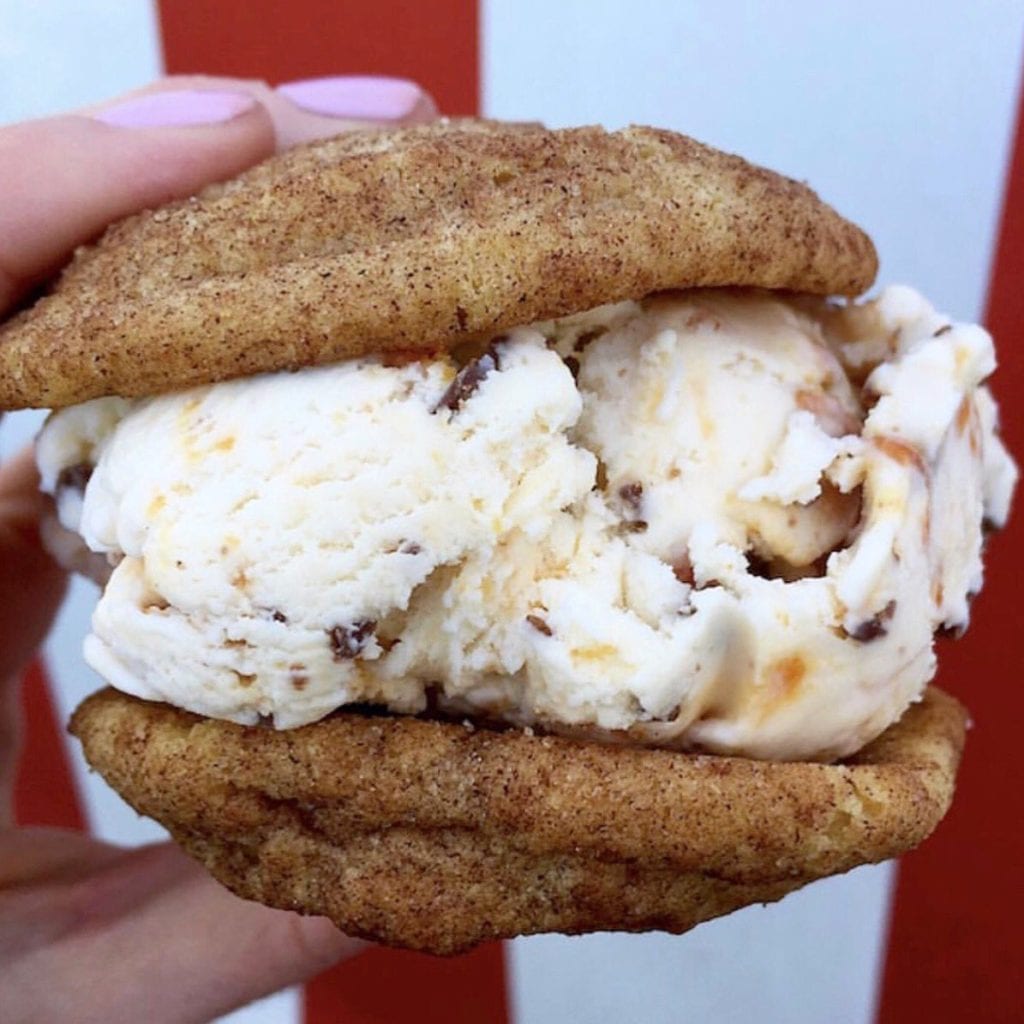 From SweetFrog's lovable mascots, Scoop and Cookie, to the meaning of the store's name of F.R.O.G. in SweetFrog which stands for 'Fully Rely On God,' SweetFrog is a great place to quench your fro-yo cravings.
Pokey O's Tyler
Pokey O's Tyler (facebook.com/pokeyostyler) What exactly is a Pokey O's? Well, it is a made-to-order ice cream sandwich individually customized for you from the Pokey O's dessert food truck. You can create any combo you can dream up – customizing the yummy fresh cookies and Blue Bell® ice cream – into a Pokey O's!
A favorite is the not highly creative but totally heavenly combo of chocolate chip cookies and chocolate ice cream – a chocolate lover's dream! 
The menu changes daily but standards are chocolate chip, snickerdoodle, fudge nut brownie, white chocolate, macadamia nut, sugar cookie, cappuccino chocolate chip, maple pecan, and more.
Blue Bell® Ice cream flavors include traditional vanilla, chocolate, mint chocolate, sea salt and caramel, cookies 'n cream, coffee, cake batter, rocky road, pecan pralines and cream, mocha almond, cotton candy, peachy peach and peppermint.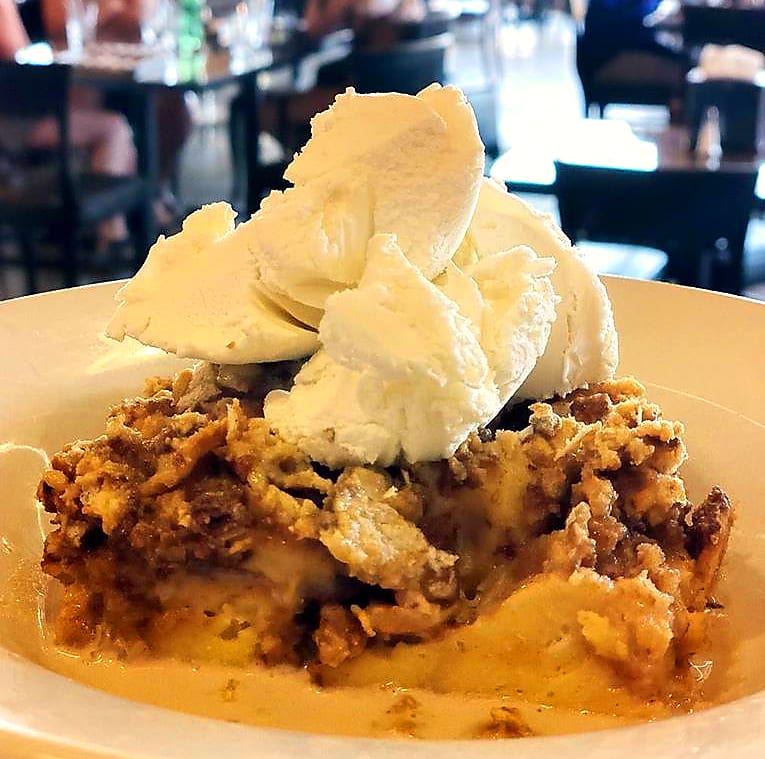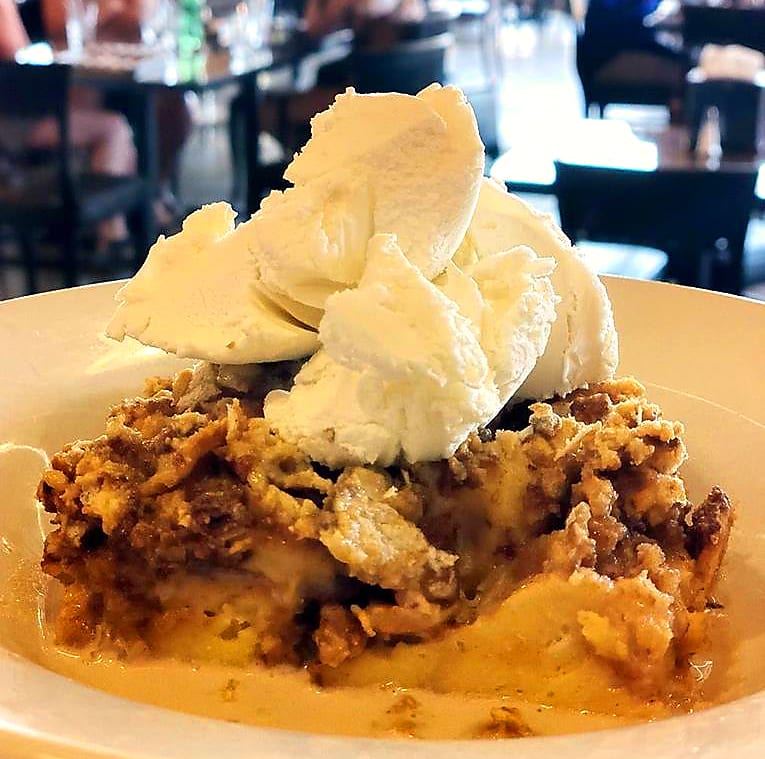 The Porch @ ETX Brewing Co.
The Porch @ ETX Brewing Co. (221 S. Broadway Ave., Tyler, etxbrew.com) serves Henry's Homemade Ice Cream, a Mom & Pop shop in Plano, Texas. You can get a cone or get it on top of their handmade Bread Pudding. The Porch offers a new creative kind of bread pudding every week. Recently, The Porch has had Grilled Peach with Cinnamon Stout Sauce topped with pecans and Henry's Cinnamon Ice Cream! They always have four different flavors of ice cream and keep them rotating.
Twisted Root Burger Co.
Twisted Root Burger Co. (4601 S. Broadway Ave., Tyler, twistedrootburgerco.com) is known for their burgers but did you know they specialize in shakes too? They have a great selection (some with alcohol) like the Fat Elvis (custard with peanut butter with bacon on top), Banana Pudding & Vanilla Wafer, Banana & Baileys, Creme De Menthe & Chocolate Chips. Our favorite is the Banana Foster which comes with custard mixed with bananas, caramel and sliced almonds, topped with whip cream and more caramel. It is truly drool-worthy!
New Cocktails inline for "A Toast to CORE" at Razzoo's this Summer!
Razzoo's Cajun Café Partners To Support Restaurant Families
For over 25 years, guests have flocked to Razzoo's Cajun Café expecting exceptional Cajun food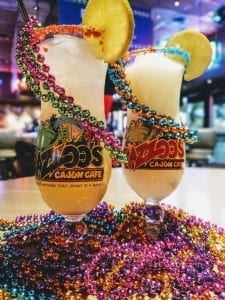 in a fun and relaxed atmosphere. However, many may not know that Razzoo's has a fantastic array of craft cocktails featuring fine spirits and fresh fruits and juices. On June 11th, Razzoo's launched two new specialty cocktails in a promotion titled "A Toast to CORE."
For every sale of these new drinks, Razzoo's will donate $1 to "CORE, Children of Restaurant Employees." Tito's Handmade Vodka will match that donation, up to $5,000.
The tasty new cocktails include: Tito's Peach Thyme Smash (Tito's vodka, Fresh Peaches, Sweet & Sour and Thyme), and Tito's Twizted Strawberry (Tito's vodka, Fresh Strawberries, Lemons, a splash of Sprite with a Twizzler straw).
CORE grants support to children of food and beverage service navigating life-altering circumstances. In times of extreme strain brought on by family death, injury or diagnosed medical condition, loss of home, or other sudden or extreme circumstances, food and beverage families can become overwhelmed financially and emotionally. CORE is the nationally recognized community of support for all food and beverage service families in need by ensuring they feel cared for and valued. Since 2004, CORE has raised more than $3 million and granted support to more than 350 families from across the industry and the country. Contributions from our COREporate Members and individual donors allows CORE to provide grants that keep our families safe, healthy, and happy.
"A Toast to CORE" will be celebrated through August 30th at all twenty Razzoo's Cajun Café locations in Texas and North Carolina.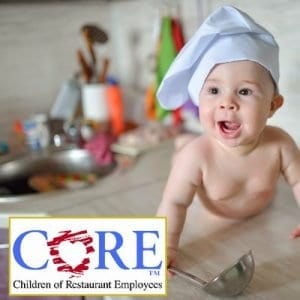 "At Razzoo's we try not to take ourselves too seriously. What we do take seriously is our food and our service. To us, nothing is more fun than treating our guests to great food and a great time in one of our restaurants. That's why we're here. Our food is authentic, it's made from scratch every day in each restaurant and it's darn good. Some of it sounds a little weird, like Rat Toes (really, they aren't) or the Grilled Gator Tail (really, it is). Some of it is hard to pronounce, like the Shrimp Piquant or Chicken Tchoupitoulas – feel free to point when you order (that happens a lot). We've been at this for over 26 years and we've made a lot of friends along the way. We'd like to think that didn't happen by accident. So check out our menu, find the nearest location and hop in the car. We'll be at the door when you get here."
Razzo's is located at 7011 S. Broadway in Tyler, 903)534-2922, razzoos.com/tyler. They feature live music every Thursday evening starting at 6pm. July and August line up is:
July 5th: Chris Colston Acoustic

July 12th: The Haggertys

July 19th: Blue Louie Acoustic

July 26th: The Mansion Family

August 2nd: The Leftovers

August 9th: Riley Redding

August 16th: Tyler Dudley

August 23rd: Ally Venable

August 30th: Al and the Longshots
Bridal Expo with East Texas Bride July 29th
July 29th (12:30-4:30pm) – Bridal Expo with East Texas Bride focuses exhibitors, bridal fashion presentations, grand prizes, and fabulous fun.
This is sponsored by All American Party & Tent Rentals, Complete Weddings & Events East Texas, and Fantasy & Fairytale Floral Designs. There will be grand prize giveaways that include The Landing at Joshua Farms offering a fabulous Saturday Package valued at $4500; Bella Sera Ranch offering a Friday DIY package for 150 guests valued at $2695 (excludes December); Old Omen Guest House "Event Day Free" for 150 guests; Eagle's Bluff $1800 venue package; Venue 31 Events $1,000 in event rentals; Fantasy & Fairytale Floral Designs offering Floral Package valued at $1,000; Complete East Texas Weddings & Events offering DJ, Video, and Photography Packages; Lisa Gallant Photography Package valued at $1,200; Simply Beautiful Flowers & More a $500 Floral Package; Nichole Beth Photography $500 Bridal Session; The Barn at the Silver Spur Cabin overnight stay. Don't miss this wonderful summer bridal event. Register for reduced tickets for $8 online and secure your bride bag and your Symbolize It gift card.
Tickets at the door are $10.
This will be held at Harvey Convention Center, 2000 W. Front St., Tyler.