Fall Into Cooler Weather at the Tyler Library
Come to the Tyler Library this month and see the many exciting events that are planned. The Tyler Library is located at 201 S. College, downtown Tyler. For more info call (903)593-7323, TylerLibrary.com. Most events are free.
E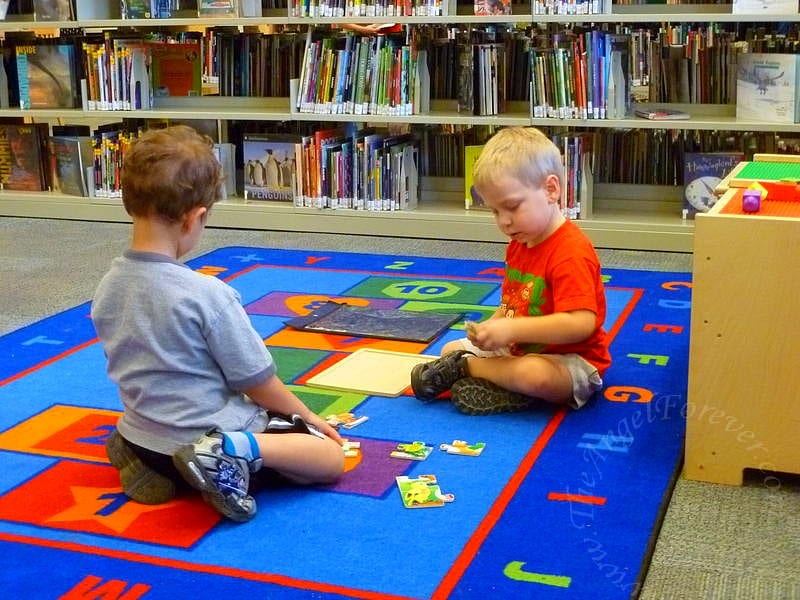 vents include:
Children
Storytimes
All storytimes will be in Taylor Auditorium.
Leeme un Cuento / Read to Me Storytime (children 3-6) is on Mondays at 10:30am
Toddler Time Storytime (children under age 3) is on Wednesdays at 10:30am
Read Aloud Crowd Storytime (children 3-6 years old) is on Thursdays at 10:30am
Saturday, September 3rd (10:30am-12 noon)- American Girl® Book Club – Come learn about Kit Kittredge, an American Girl from 1934 growing up during the Great Depression. If you would like to help plan our event by finding a game, craft, or activity that Kit would have enjoyed doing or providing a snack, contact Mrs. Gray at (903)593-7323 or e-mail LGray@TylerTexas.com. The American Girl Book Club meets the first Saturday of each month from September to May.
Saturday, September 3rd (2-4pm) – LEGO® Block Party – Children ages 3 and up can bring their imagination for an afternoon of building and playing! LEGO® and Duplo Blocks are provided. LEGO® Block Party meets the first Saturday of each month, September to May.
Saturday, September 17th (10:30am) – Family Movie Matinee – Families are invited to watch a fun feature length film in the library's auditorium. Movie titles, ratings, and run times are available at TylerLibrary.com. Pillows, blankets, and snacks are welcome.
Teens
Every Tuesday, beginning September 6th (4:30-5:30pm) – Teen Tuesdays – If you are in Middle School or High School you're in! We will have games, activities, and fun just for teens! You can earn volunteer hours completing special projects.
Saturdays, September 3rd and 17th (2pm) – Mum Making Class – The Tyler Public Library is again sponsoring a class to help you learn how to make your own homecoming mum. Supplies are guaranteed for anyone who registers and pays the materials fee in advance. The material fee for a mum is $20, which will cover a basic, one flower (6.5") mum no longer than 3 feet. The material fee for a garter mum is $15, with a 3.75" flower, garter and 2 feet of ribbon. Participants are invited to bring additional decorative items to make their mum unique; check local craft stores for these items. Registration is required.
Adults
September 27th – ClubRead Book Discussions are held at 10am. The September selection is "The Paying Guest" by Sarah Waters. This is open to all book lovers!
Every first and third Monday (4-5pm) – Adult Coloring – Come enjoy a relaxing and stress free session of coloring twice a month.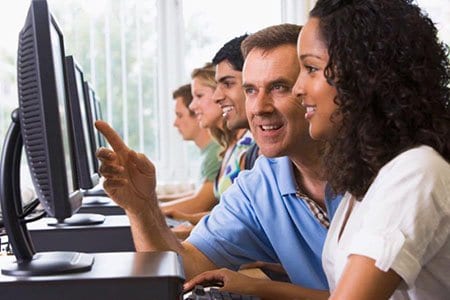 Every Tuesday (10am-1pm) – Quilting Classes – Learn the art of quilting as class participants will complete individual and group quilting projects. Fabric and quilt patterns will be provided. Participants are asked to provide their own sewing machines if you have them, scissors, and neutral or white thread. For more details and a complete list of supplies, please contact the Library's information desk. This will be held on the third floor, Internet Center Workroom.
Every Tuesday (5:30-6:30pm) – Tuesday Computer Tutorials – Bring your own device for one-on-one Q&A on basic computer use.
Every Tuesday (5:30-6:30pm) – Evening Meditation – Classes are held weekly. Come learn the practice of Heartfulness Meditation with Gayathri Kambhampati.
Every Saturday (11am-12 noon) – Crochet Classes will be held on the 3rd floor Internet Center Workroom. These are free classes. Learn to crochet with Library staff and volunteers. All materials are provided.
Every Friday (3-5:30pm) – Game Trends & Classics – Come join us at the library as we play card, board, and role playing games. Bring friends or make new ones as we explore both old classics and new and exciting titles.
First Saturday of Every Saturday (11am-12 noon) – Beginner Computer Classes – The Library offers computer classes for the beginner. Classes will cover basic computer knowledge, e-mail basics, job search basics, and how to write a résumé. Seating is limited to 10 participants. Registration is required.
Every first and third Friday (1-5pm) – Veteran's Movie – Join us for bi-weekly screenings of movies presented especially for our veterans.