Lighten Up East Texas: 2016 Kicks off with a Bang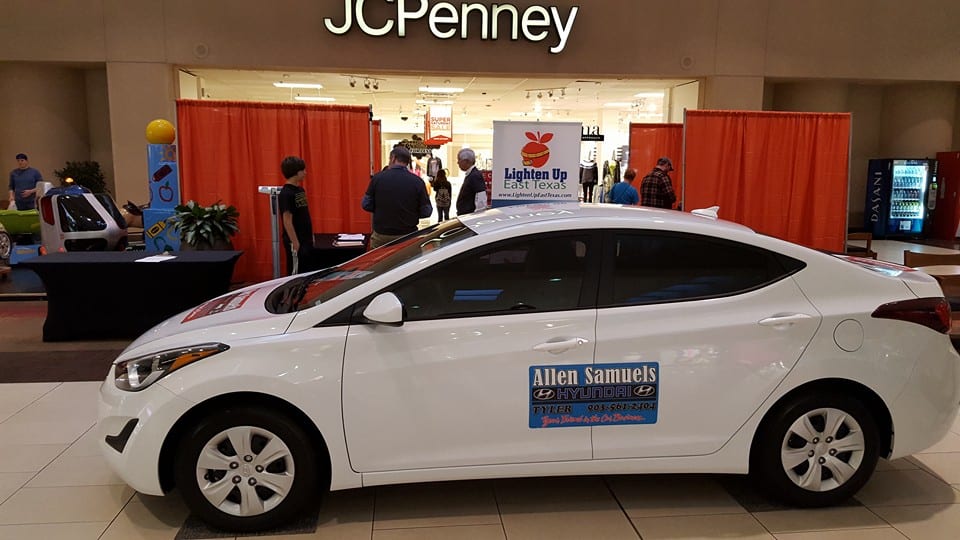 By Zairah Wooten
The fourth annual Lighten Up East Texas regional weight loss challenge launched on Monday, January 4th at Broadway Square Mall and will remain open through Monday, February 29th. Participants who are 18 years and older, and reside in an East Texas county, may register for free. Eligible counties and entry locations are listed at LightenUpEastTexas.com.
Lighten Up East Texas first launched in 2013 and was created by the Fit City Tyler Coalition with a goal to create a healthier East Texas. The mission of Fit City Tyler is to help residents of Tyler and East Texas become more aware of the national and local epidemic of obesity and to give residents the tools and knowledge with which to fight against it. Fit City Tyler's ultimate goal is to make Tyler and East Texas the fittest city and region in Texas, and then the nation.
Tyler Morning Telegraph took a lead in the Fit City Tyler Coalition along with NET Health and the City of Tyler. George Roberts, CEO of Northeast Texas Public Health District, and Dave Berry, former Editor of the "Tyler Morning Telegraph," became the co-leaders of Fit City and continue to be the leaders today. A steering committee was created, consisting of the most active participants in the first Fit City meeting, and from there, the coalition evolved. George Roberts and Dave Berry continue to lead the steering committee (which plans and implements the Lighten Up East Texas Challenge) but Terrence Ates, Assistant Director of Community Outreach at NET Health, currently serves as the point person for the project. Terrence acts as the main contact for participants. He sends out reminders, coordinates off-site weigh-ins, and more.
"When we established Fit City Tyler in 2010, our mission statement was to 'make Tyler a Fit City one step, one bite, and one health-conscious decision at a time,'" said Dave Berry, co-chair of Fit City Tyler. "We wanted East Texans to join us in a conversation about weight loss that was not about fad diets, unhealthy or radical weight loss. We wanted something that all would agree was a healthy way for adults (18 and older) to drop pounds and get healthy."
Individuals and teams consisting of two or more participants can compete to lose weight and improve their health. For every five percent of weight that is lost – calculated from an official starting and final weight – the participant will receive an entry into the grand prize drawing of a brand new 2016 Hyundai Elantra, donated by Allen Samuels Tyler. Fit City Tyler did not want a "Biggest Loser" style weight loss campaign. Everyone on the steering committee agreed that radical weight loss is unhealthy and generally leads to health problems and often to gaining that weight back.
"We hoped that by offering good prizes for a healthy level of weight loss," said Dave Berry, "we could get Tyler and East Texans actively involved and working toward a personal weight loss goal, and it worked."
Other prizes include five $50 Brookshire's gift cards, gym memberships to Trinity Mother Frances and ETMC Olympic Center, and as the weight loss challenge final draws near, additional grand prizes will be announced. Winning teams will also receive prizes that are awarded to each winning team member. In addition, everyone who registers will receive one new, reflective, drawstring backpack.
Prizes will be given to those who do not lose 5 percent or more. Residents who participate in the weigh-out period but do not lose 5 percent or more will be entered into a separate drawing. Weigh-outs will be held Monday, April 25th to Sunday, May 8th.
It is encouraged that participants take several "before" pictures on the day of the official registration for Lighten Up East Texas. Capture a full body photo of what you first looked like, then take on a weekly or monthly basis to track your progress. Share your "before" pictures with family members and trusted friends who can encourage and provide you emotional support on your journey. This system will document your personal change and can provide extra positivity and encouragement for yourself.
Along with Allen Samuels Tyler, several local businesses sponsor Lighten Up East Texas. Community sponsors include: Tyler Today Magazine, NET Health, Suddenlink Communications, Brookshire Grocery Company, and the "Tyler Paper," City of Tyler, CBS-19 TV, 102.7/106.9 The Blaze, Trinity Mother Frances Hospitals and Clinics, Neighbors Emergency Center, Cigna Healthspring, The Tyler/Whitehouse YMCA, UT Health Northeast, East Texas Medical Center, Tyler Junior College, Jazzercise Tyler, the East Texas Food Bank, and Broadway Square Mall.
"We are pleased to partner with Fit City Tyler to help every person in our community to have an opportunity to be the healthiest they can be," said Tyler Mayor Martin Heines.
Over 8,000 East Texas residents have participated in the first three years and lost a combined weight of 21,864 pounds. In 2015 alone, 2,325 residents participated and 7,837.45 pounds were shed within the community.
"My hope for the future is that we keep attracting new people and repeat participants who come back each year and continue to lose weight," said Dave Berry. "We hear their stories, and they proudly show us their beginning weights and progress from earlier years. The car, they say, would be a nice reward, but their real reward is that they are making progress. It's not just a contest for most of them; it's the incentive they needed to reverse their own personal struggle with weight. And that's success enough for me."
For more info visit www.LightenUpEastTexas.com or contact Terrence Ates with NET Health.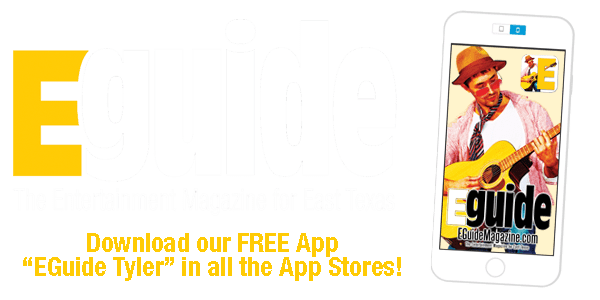 "I Got Healthy" Superheroes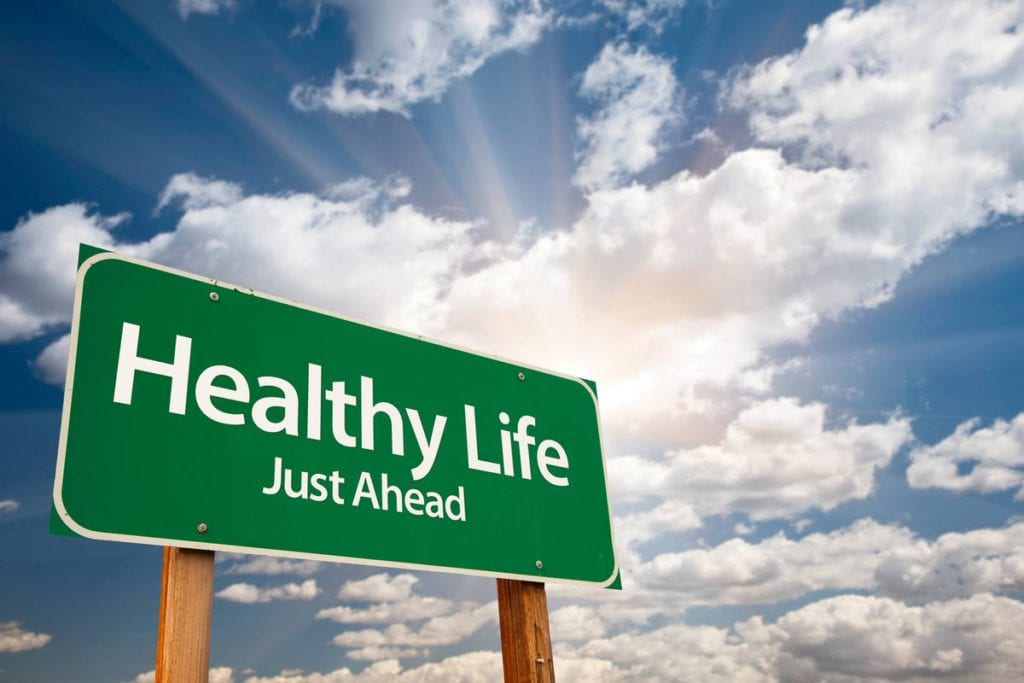 Tell Your "I Got Healthy" Story
Do you know someone who has altered their daily habits to become a healthier person? Is that person you?
Lighten Up East Texas wants to hear your stories about how local healthy heroes changed their own daily habits and can use their story to help others who also want to make a healthy change.
Send an email to LightenUpEastTexas@gmail.com by Friday, August 31st, and tell them your story about your local healthy hero; whether it be a friend, family member, co-worker, or yourself.
Lighten Up East Texas is a program run through Fit City Tyler. The program is a regional weight loss and community challenge that strives to build healthier lives in the East Texas community. People who have lost at least 5% of their starting weight at their "Weigh-Out" will be entered into the Grand Prize Drawing. The next Lighten Up East Texas Challenge will take place in 2019. For more information visit: fitcitytyler.com/lightenupeasttex
Fit City Tyler's "Fit Bite Program" Grows
Do you want to eat healthier when you are eating out? Fit City Tyler's "Fit Bite Program" offers a current list of restaurants and their healthy menu options.
Participating restaurants are:
You can go online at fitcitytyler.com/fitbite and click each restaurant to view their menu items that qualify for placement into the "Fit Bite" Menu Recognition Program.
Look for the "Fit Bite" logo on window stickers, menu labels and informational posters. These will highlight the meats, fruits, vegetables and beverage options are prepared using any of these healthier cooking methods: grilled, broiled, baked, steamed, poached, roasted, sautéed or stewed.
​Any restaurant in the Tyler area can join the free "Fit Bite Program." To enroll, go to fitcitytyler.com. For more info email Terrence Ates at TAtes@NETPHD.org.
Fit City Tyler is a community wellness coalition that supports individuals, families, and businesses to create action toward adopting healthy lifestyles. The Fit City Tyler coalition consists of more than 100 local organizations: the media, hospitals, gyms, public and private schools, city and county government, community clinics, public health organizations, non-profits, restaurants, churches, health clubs, fitness gyms, CrossFit boxes, non-profit agencies and numerous community volunteers.
It's SUP to you to try PaddleBoard Yoga
Paddle Yoga Held In August
Are you looking to challenge yourself or simply wanting to try something new?
Stand up paddle board yoga combines traditional yoga moves with balancing on water. SUP
yoga is a unique fitness experience that will engage your core and improve your posture. Plus, there is nothing like relaxing along the water on a summer Saturday morning.
Tyler Paddle is offering two Paddle Yoga classes at 8:30am and 10am on August 4th and 18th. No experience is necessary.
Register now at tylerpaddle.com. Each class is $20. Space is limited and all ages are welcome.
Full Moon Paddles will be held August 25th and 26th starting at 7:30pm.
Also, 1-, 2-, and 3-hour paddles, Full Moon Paddles, and Sunset Paddles are available. Check tylerpaddle.com for times and to make reservations.
This will be held waterfront at The Cascades, 3363 Cascades Blvd., Tyler, at the marina and boathouse.