Live music is back at Stanley's Famous Pit BBQ!
This spring live music returns. Here is the line-up, get ready to celebrate spring on the patio.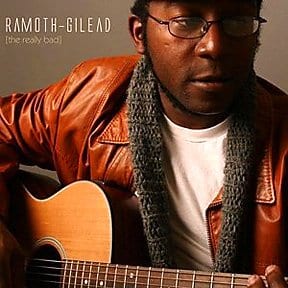 Mondays: Ramoth-Gilead & his Affiliad (6:30 – 9:30) will be performing live, featuring a different AFFILIAD every week! AFFILIAD is one who accompanies Ramoth-Gilead with a musical instrument (i.e., percussion, horn, banjo, fiddle, bass, etc.)  You can get more info on his facebook page for the latest updates on who his Affiliad will be.
Tuesdays is Kids night with Dustin Becker & Chris Oliver (except February 28th) – KIDS EAT FREE (one free kid's meal per grown-up meal purchased) every Tuesday night in February. There is free live music 6:30-9:30pm and drink specials for Mom & Dad.
Wednesday is Happy Hour all Day! Drink specials include $1.50 Lone Star Draft (12oz), $2.75 Domestic Long Necks, $4.00 Wells and House 'Ritas, $4.50 Shiner Pints, $5.00 Texas Craft Pints. There is live music with The Leftovers 6:30-9:30pm.
Thursdays celebrate the blues with BBQ and TJ Hammersly & Friends! Every Thursday in February 6:30-9:30pm you can also buy 1 regular sized chopped brisket sandwich, and 2 drinks (soft drinks or beer) and get a free regular sized chopped beef sandwich. Dine in only.
Saturdays TJ is back with Ken Murray on the deck from 12 noon-3pm. The Groove Slaves play every Saturday night too, 6-9pm.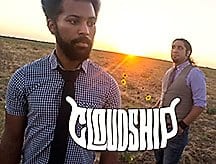 Friday nights there is always a live band. Scheduled are:
Friday, March 10 Stanley's Famous Pit BBQ is proud to present Cloudship for the first time to our stage.  Hailing from Fresno, CA, Cloudship is a fun band with a pretty straightforward story. The duo came together after Napoles' Before Perils went on hiatus (they've, since, returned), and Freeman's Luchador disbanded. Being the only musicians left in their immediate circle, they set out to make it work as a duo.  Now, poised to release their first all-out LP, they have found and perfected a sound that toes the line between roots-rock and modern rock. Heavily influenced by grunge, alternative, and prog, Cloudship use multitasking and fluid songwriting to create a sonic experience that you would expect from twice as many members.  This will be a free show, Cloudship will take the stage at 8:30.

Friday, March 17, Stanley's Famous Pit BBQ is honored to welcome Patrick Sweany back to the stage.  You may recognize his hit song Them Shoes released in 2007 on the album Every Hour Is A Dollar Gone. https://www.youtube.com/watch?v=t7licGkKp48.  On a given night (or on a given album) he'll swing through blues, folk, soul, bluegrass, maybe some classic 50s rock, or a punk speedball. He's a musical omnivore, devouring every popular music sound of the last 70 years, and mixing 'em all together seamlessly into his own stew. Yet, the one thing that most people notice about Patrick isn't his ability to copy – it's his authenticity. Like his heroes, artists like Bobby "Blue" Bland, Doug Sahm, Joe Tex, Patrick somehow manages to blend all of these influences into something all his own. Doors open at 8 pm, opening band will start at 8:30, Patrick will take the stage at 10 pm.  Tickets are $8.00 at the door.
Friday, March 24 Stanley's Famous Pit BBQ welcomes for the first time, South Austin Moonlighters, a band that blends blues, folk, soul, rock, and country, who can flip the switch from slow melodic country to gravelly rocking blues without a hitch. Think Little Feat meets Los Lobos with a splash of The Flying Burrito Bros, and you start to peel away the many musical layers of sound that make up the S.A.M. Using a four-part harmony at times accompanied with some brilliant guitar playing, S.A.M. plays with a full-bodied sound, and puts off an aura of down to earth Southern Blues and Country Rock, that can make even coldest days seem warm. S.A.M. will take the stage at 8:30 pm, this is a free show, 21 & up, please.

Friday, March 31, Straight out of Austin, TX it's Shinyribs!  He's the man with the master plan Shiny with a MF Ribs. We gots to let him know what he gots to do for us. And then the lord looked down and beheld that which was Shinyribs and said let the dark meet the light on the ground without fright. Born in the back of a beat up xwing fighter in the middle of a funky cold medina river party. In a full moon, out of money and out of luck. Nobody said it was gonna be easy. But for some reason, they never really told it to me twice. I rolled the dice and here I am. Shinyribs takes the stage at 9:30 pm, it'll cost ya $20 at the door to get in.  See ya there!
Doors open at 8 pm, opening band will start at 8:30pm, Patrick will take the stage at 10pm.  Tickets are $8.00 at the door.