More Events: March 17th, 3rd Annual Doggy Easter Egg Hunt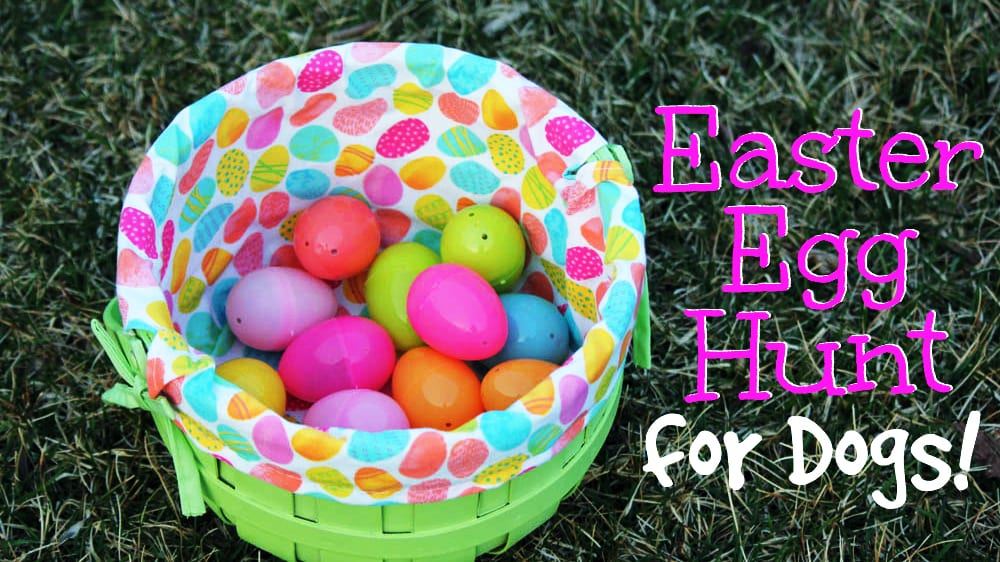 For more events and to add your events for free, go to EGuideMagazine.com/calendar.
March 17th (3-5pm) – 3rd Annual Doggy Easter Egg Hunt – Dog Scout Troup #230 presents this fun event at Southside Park, 450 Shiloh Rd., Tyler. An Easter egg hunt is something you and your dog can do together – you can teach your dog what this new game is and at the same time, you'll have fun playing together and making new friends. ALL dogs must be able to present current rabies vaccination and remain on-leash at all times. For more info, e-mail EastTexasDSA@yahoo.com.
March 22nd (6-9pm) – Playhouses on the Plaza 2018 will take place in Downtown Tyler. Playhouses on the Plaza benefiting Habitat for Humanity of Smith County will become a magical mini-community. Up to eight life-sized custom playhouses – kid-ready and promising hours of imaginative backyard play – will be displayed on the Plaza and featured on an online auction. The display is open to public viewing at no charge. On March 22nd, the event will culminate in a ticketed dinner and live auction at Jack Ryan's Steak and Chophouse. All proceeds will support Smith County Habitat's mission of building and repairing homes for people in need of decent, affordable housing. For more info go to smithcountyhabitat.org.
March 22nd (7-9pm) – Macrame Class will be held at 903 Handmade, 252 S. Broadway. Downtown Tyler. Letter'd with Love will host. You will learn how to do a macrame wall hanging to take home and hang out with friends plus also you can enjoy 10% off private shopping. Sign-up at 903handmade.com/products/macrame-class.
March 22nd (3-6pm) – WCR Fashion Show – Join the WCR at the GTAR building for their annual Industry Fashion Show featuring career-oriented fashions from Dillards, Chicos and Jos A. Banks, hors-d'oeuvres by The Azalea Food Company, light refreshments, and goody bags. The silent auction benefits CASA for Kids of East Texas. GTAR is located at 2772 SSE Loop 323, Tyler. For more info and tickets go to wcr.org. Tickets are $5-$15.
March 23rd-24th (10am-5pm) – Tyler Quilt Show – will be held at Harvey Hall Convention Center in Tyler. The Quilters' Guild of East Texas produces a quilt show every spring during the Azalea Trail. The show features over 200 quilts on display plus over 25 vendors, numerous demonstrations, an old-fashioned bed-turning, door prizes, scissor sharpening, silent auction, and a raffle quilt (proceeds benefit local charities that serve women and children). Tickets are available at the door.
March 24th (6-9pm) – 11th Annual Homecoming Concert featuring Michael Card – In a career that spans 30 years, Michael Card has recorded over 33 albums, authored or co-authored over 25 books, hosted a radio program, and written for a wide range of magazines. While he has penned such favorites as "El Shaddai," "Love Crucified Arose," and "Emmanuel," he never imagined selling more than 4 million albums or writing over 19 #1 hits. The popularity of his work seems a stark contrast to his goal in life, to simply and quietly teach the Bible. This will be held at Colonial Hills Baptist Church, 7330 S. Broadway Tyler. For tickets go to facebook.com/events/288619558251785.
March 24th (7-10pm) – Camp Tyler Spring Gala – Celebrate Camp Tyler's 73rd year at this casual night of cocktails, silent auction, dinner, and dancing to the cool sounds of Ramoth-Gilead and His Affiliads. This will be held at Willow Brook Country Club, 3205 W. Erwin St., Tyler. Tickets are available by calling (903)565-4475 or at camptyler.org. Tickets are $100 per person or $175 for a couple.
March 31st (10am-12 noon) – Community Easter Egg Hunt – Bring two non-perishable food items for the Whitehouse food pantry and join this fun free egg hunt. This will be held at the Whitehouse Baseball Complex.
April 7th (10am-2pm) – Touch a Truck Competition – All hands on deck! Touch A Truck is an opportunity for children to learn about different vehicles as they explore, climb and touch emergency response vehicles, heaving machinery and other equipment in a supervised environment. There will be a "Noises Off" hour from 1-2pm for sensory sensitive children to enjoy. This family-friendly hands-on experience offers the opportunity to meet the people who build, protect and serve the community. This will held at Broadway Square Mall, 4601 S. Broadway, Tyler.
April 7th (10am-2pm) – Park Day at Camp Ford – Join the Smith County Historical Society and the Civil War Trust as they host their 2nd annual Park Day. This event serves as a volunteer opportunity to help us service and maintain Camp Ford. Camp Ford served as the largest prisoner of war camp west of the Mississippi and at its peak held over 5,300 men. We are asking volunteers to help us clean the site and maintain its trails and walkways for visitors. This is a normal unmanned site and we greatly appreciate the assistance we get from volunteers willing to lend a helping hand. For more info email volunteer@smithcountyhistoricalsociety.org or go to civilwar.org/events/park-day.
Ongoing Events
Hit the Bricks: 2nd Saturday Downtown Tyler (Second Saturday of each month, 12 noon-10pm) – Get out and about on and off the square where Downtown businesses offer fun all day long. Free parking. Rain or shine, Downtown will be the place to be every second Saturday. For more info and a full list of events go to visittyler.com/secondsaturday or find Hit the Bricks on Facebook. Dates are: January 13th, February 10th, March 10th, April 14th, May 12th, June 9th, July 14th, August 11th, September 8th, October 13th, November 10th, and December 8th.
Canton First Monday Trade Days Market is held Thursday-Sundays. What started more than a century ago as a flea market has become home to some of the most exciting, cutting-edge home furnishings, antiques, and collectibles that can be found anywhere. For more info call (903)567-6556 or go to firstmondaycanton.com. Dates are: March 1st-4th, March 29th-April 1st, May 3rd-6th, May 31st-June 3rd, June 28th-July 1st, August 2nd-5th, August 30th-September 2nd, September 27th-30th, November 1st-4th, November 29th-December 2nd.
Free Yoga Saturday (9am-12:30pm) – Every 3rd Saturday of the month, beFree offers a free day of yoga. You don't have to sign up ahead of time but you can if you'd like to, and there are no catches – just free yoga with the beFree instructors in their beautiful and healing studio space. Check the schedule to choose any class on that day that you will most enjoy at befreeyogatyler.com. beFree Yoga is located at 212 Old Grande Blvd., Tyler, (903)630-6142, befreeyogatyler.com.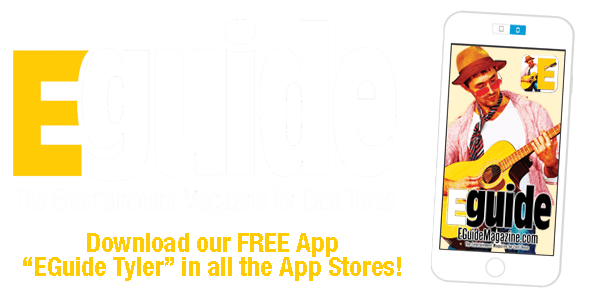 DATE CHANGES!! April 2nd: Glass Rec. Center, Summer Camp Registration Open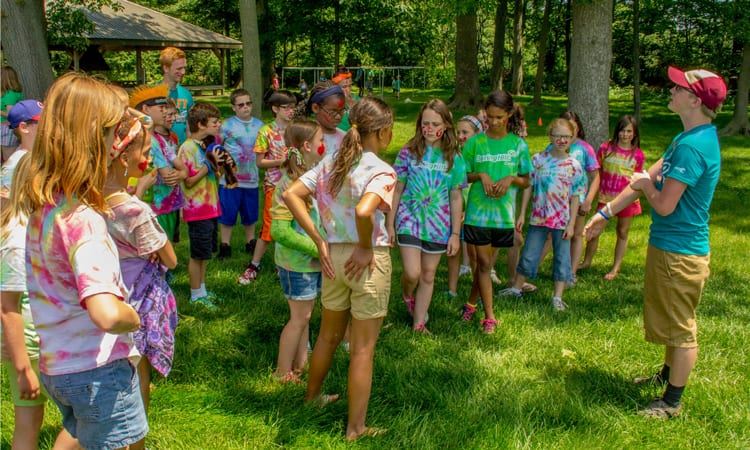 Glass Recreation Center Summer Camp Registration to Open April 2nd 
Summer time is almost here and some may need a place for their children to spend the day. Those should look no further!! The Glass Recreation Center (GRC) Summer Camp is the ideal day camp for children looking for a variety of things to do on any given summer day. GRC fun-filled summer events will include sports, games, swimming, arts and crafts, education enrichment program, special events, field trips and much more for children ages 6 to 10.
Registration opens on April 2 and camp will start Tuesday, June 5th through August 3rd; Mondays through Fridays from 9am to 3pm.
A mandatory meet and greet for parents will be held Monday, June 4th at 6pm at Glass Recreation Center, 501 W. 32nd St. This meeting will outline behavior guidelines, introduce camp leaders and pass out the camp activity calendar. Parents will be able to pay the remaining balance.
Breakfast and lunch will be provided by the East Texas Food Bank Summer Food Program.
The cost to participate is $100 per child for the entire summer. Field trip fees are additional if child attends. A partial payment is due to register child. (There will be no refunds after payment has been made and all fees must be paid before June 6.) Space limited to 100 kids.
For more information, please contact the Glass Recreation Center at (903)595–7271.
March 29th: Hop to the 17th Annual Twilight Easter Egg Hunt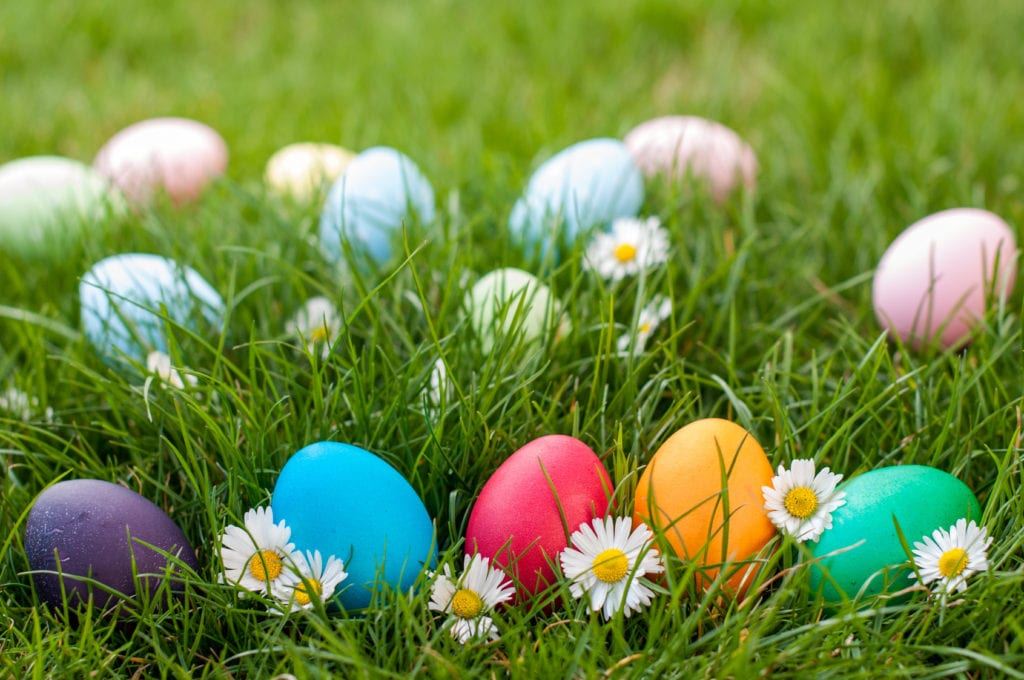 Gather your families and friends and hop to the Tyler Parks and Recreation's 17th Annual Twilight Easter Egg Hunt on Thursday, March 29 at Lindsey Park located at 12557 Spur 344 W. The fun begins at 6:15 p.m. and Easter egg hunts kick off at 6:45pm on the softball fields.
The egg hunts are categorized by age groups: children with special needs at 6:45pm.; children ages 3 to 5 at 7 pm; ages 6 to 8 at 7:20pm.; and ages 9 to 10 at 7:45pm. Hunt times are subject to change depending on circumstance. Only one group at a time will be allowed to hunt. Parents will only be allowed on the field with the special needs hunting group. Lights will remain on during all hunts.
Admission is free, but children should bring their own Easter baskets. The entertainment includes an appearance by the Easter Bunny so bring your cameras to capture the moment. There will also be karaoke, vendor booths and other fun activities. Concessions will be available for a fee.
If you would like to be a sponsor for this event or need more information, call the Glass Recreation Center at (903) 595-7271.

4 Legged Fun: Tyler Museum of Art Adoption Day March 25th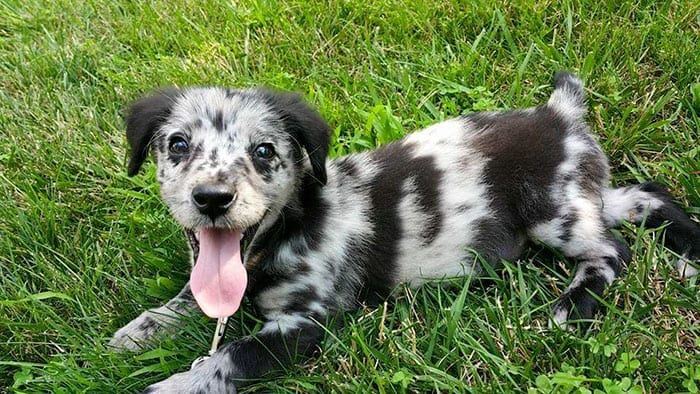 Some Great 4-Legged Fun:
Pooches on the Patio Returns
Join the fun with your four legged friend this month – have some fun and bond with your best friend!
The SPCA of East Texas rescues, fosters, rehabilitates and adopts homeless pets from the community. The SPCA is located at 4517 Old Bullard Rd., Tyler, (903)596-7722, spcaeasttx.com.
Scheduled events are:
March 11th (10am-12 noon) – Hounds & Grounds
will be held at Roost, 3314 Troup Hwy., Tyler. Join the fun on the patio for brunch and coffee and bring your furry friends.
March 15th (6-8pm) Pooches on the Patio
will be at Grub Burger Bar. Bring your furry friends and enjoy a great evening. Grub Burger is located at 6421 S. Broadway, Tyler.
March 25th (1-5pm) – Tyler Museum of Art Adoption Event – Come close out Tyler Museum of Art's "Best Friends II Exhibit" with an SPCA Adoption Event. Come meet our adoptables! Tyler Museum of Art is located at 1300 S. Mahon on the Tyler Jr. College campus.